Mon 4 Feb 2019 - Filed under: Not a Journal., Bestsellers, Books, ebooks, Publishing| Posted by: Gavin
While collecting info and working on 2018 taxes and royalties, I thought it would be fun (for me at least) to look at some 2018 sales numbers — or at least some relative numbers. This is still true:
Congratulations to my friend @cassieclare whose new book QUEEN OF AIR AND DARKNESS just sold more copies in one week than we've sold all year! (SO FAR! You never know, right?) What fun—can't wait to read: https://t.co/olnLAe9NCa pic.twitter.com/vQy2Ac2Oxo

— Small Beer Press (@smallbeerpress) December 17, 2018
In terms of sales, 2018 seems to have been our best year yet — thank you authors, booksellers, and writers! And since 2017 when we raised LCRW pay rates to $0.03/word for fiction subscriptions have started going up again. Subscription choices R us.
What had been a resurgence of print sales in the last few years dropped off a little as ebooks rose to just less than a third of total sales. Here's a chart comparing our print to ebook sales from 2010 to 2018. We've been selling ebooks since at least 2005 and you can see that in 2010 print still held about 90% of sales. That dropped to 50% by 2014 — which is why lots of people were very worried about the future. I'm glad to see the rebalancing that's happened in the last couple of years. However, I don't think too much can be made from this chart as Small Beer sales aren't a good snapshot of publishing in general: our sales volumes are too low, publishing schedules too irregular, and too easily impacted by variations in the sales of one or two books.
Of those books sold, here are our 2018 Top 10 Bestsellers

Notes:
This bestseller list is made up of net sales (gross sales minus returns) of our print and ebook editions.
These are not NPD/Bookscan figures or sales from Consortium our distributor.
This list does not include any ebooks that were included in Humble Bundle or StoryBundles.
This list does not include copies sold to book clubs.
I've put a * by the five 2018 titles that made this list: new books keepin' the lights on!
Hey, doubters: short story collections sell.
Our 2018 bestseller came out in 2017: Sarah Rees Brennan's In Other Lands is a powerhouse. We have a paperback coming in September which I expect will be our 2019 bestseller.
Kij Johnson's collection At the Mouth of the River of Bees came roaring back in at #2 due to thousands of copies being picked up to go with a textbook which contains her unforgettable story "Ponies."
#3, ach.
Nathan Ballingrud's North American Lake Monsters continues to do well — I imagine partly because of the upcoming film based on one of his stories (not included in this book) and partly because NALM has scared the heck out of a reader they then pass it on to scare the heck out of a friend.
And coming in at #10 is the first book we published and one of the main reasons we get to keep publishing books, Kelly's perennially solid selling debut Stranger Things Happen.
I saw that in a previous post like this [2011 · 2012 · 2013 — I know I was too depressed in the last couple of years to do these] I'd also noted which books were included in the annual Locus Recommended Reading list, so here are our 2018 titles on the just-released list, alphabetically by title:
Did we really just publish 3 collections all beginning with A? Weird. And look at all that black and orange below.
Not everything we published made the list, but it was a good showing none the less. Congratulations to all the writers on the list, it is a great thing to be read. Feel free to vote for these books and any other faves in the Locus survey. And to those authors not on the list, next time.
Here's our plan for 2019 and 2020, should we all survive, is looking good. Thanks for reading this and any (or all!) of the books and zines we published in 2018.
---
Wed 4 Apr 2018 - Filed under: Not a Journal., LCRW, Publishing| Posted by: Gavin
Since we're about to put out the prime and fantastic 37th issue of LCRW (the one with the dragon on the cover), it's a good time to call for more submissions.
Last year we raised the LCRW pay rates to US$0.03/word ($25 minimum) for fiction and $10/poem. As stated in our guidelines, we are always especially seeking work by women and women of color and other historically underrepresented groups.
We only read submissions on paper so that Kelly and I can read everything. Writers who live outwith the USA can email submissions but please be forewarned: we are even slower to read email submissions than we are paper submissions. But we do read them all.
We would very much appreciate it if you could pass this call for submissions on to women writers, especially women of color.
---
Thu 12 Nov 2015 - Filed under: Not a Journal., Awards, Cons, Publishing, the world| Posted by: Gavin
Dear H.P. Lovecraft fan who are upset that the World Fantasy Award statuette will no longer be Gahan Wilson's bust of HPL: you have my sympathies. It's hard to see the cultural assessment of someone you love and respect change as time passes.
But: being rude and insulting writers? That can stop now, thanks.
Winners returning the award seems a bit over the top to me — I just got one and I'm not giving it back! — especially as the HPL publishing biz seems to grow and grow and no one is saying don't read his books. He's taught all over the country and there are so many of his books out there that even if all his titles were . . .  by some eldritch and unspeakable pact . . . (sorry) taken out of print right now there are so many copies in used book stores there is no way people would stop reading him.
I'm curious what the new design will be, although I don't envy the board the choice. But this was never the Lovecraft award, it's the World Fantasy Award. Who knows: from now on it may change every year, every 40 years.
I'm proud of — and grateful to — everyone in the writing, reading, and publishing community who worked towards this change and for the World Fantasy Convention Board for recognizing the need for change.
Peace in our time!
---
Sun 20 Sep 2015 - Filed under: Not a Journal., Publishing, Strange Horizons, the world| Posted by: Gavin
Has it really been 15 years? I wasn't at the Worldcon when Mary Anne Mohanraj kicked things off but I have been a big fan of the site ever since. Sure, they published me (for which, SH editors over the years, many thanks!) but it's really not that. I sent stories to the magazine — through their submission portal of course — because I was so impressed with it and enjoyed the writing they published and I wanted to be part of that! The whole magazine is such a gift to the world, to the readers and writers of today and for those in the future. That it's run by a huge staff of volunteers has amazed me for what, fifteen years! I love the tea parties at Wiscon. I am so happy there's a podcast!
Every year (unless I, er, forget, sorry!) we donate some prizes to the fundraiser and this year we have a couple of bundles of print and ebooks, an LCRW chocolate sub (always fun to send out!), and I think a special something else. I need to check and make sure before I say anything about that!
To support the fund drive, Strange Horizons has a special extra issue that will be published as fundraising thresholds are met. One of those bonuses is Kelly's newest story, "The Game of Smash and Recovery." So, I really hope you will go ahead and support the magazine!
[I think these links will work, if not, please go here.]
Here's to 15 more years!
---
Wed 4 Feb 2015 - Filed under: Not a Journal., Kelly Link, Publishing| Posted by: Gavin
Names? Genres?
Hey, we just know what we love and when we can we publish it.
Great article in the Wall Street Journal by Anna Russell and Jennifer Maloney with shout outs to many favorite authors. Our new LCRW blurb:
"a 'zine, Lady Churchill's Rosebud Wristlet." — The Wall Street Journal
And this is all tied in to Kelly's new book, Get in Trouble, which, despite a houseful of colds and days of sick or snow days we are celebrating and getting Kelly ready to head out to a ton a great bookstores. Love the picture of Kelly, too!
---
Sun 10 Mar 2013 - Filed under: Not a Journal., AWP, conventions, keep it indie, local power, Publishing| Posted by: Gavin
I never managed to catch up with all the people I hoped to, I enjoyed the bookfair so much I didn't see any panels, I didn't manage to arrive on time 2 out of 3 mornings, but besides all that, AWP was, somewhat unexpectedly, a ton of fun! We have a pile of new books from a few quick trips around the fair—including a new subscription to Tin House and more poetry than I've gotten in ages. It was invigorating to spend three days with 13,000(!) people who care deeply in one way or another about words on pages. (Not as much chat about ebooks as expected, none about the possible horrors of the used ebook market, yay!)
We stayed with friends (to whom we are very grateful!) and Kelly's mom looked after Ursula (and brought her in on Saturday when the fair was open to everyone) which made the whole thing much more relaxed.
Friday there was a snowstorm so I was late. On Saturday morning smoke started coming out of the ceiling of the T at Fenway. "Driver, there's smoke in here," someone shouted. Doors opened: we all trooped out. Looked like a long wait, walked in.
Our neighbors in the fair were the very lively H_ngm_n Books on one side and our real-life near neighbors, the excellent Perugia Press. I am very happy to say that somewhere in that 13,000 people there is a contingent who read books from H_ngm_n, Small Beer, and Perugia.
We talked to hundreds of people and I owe apologies to some people for the times when I could not stop my anti-Am*zon invective: sorry. (They really do want to put everyone else out of business and all the fun out of life. Ya boo sucks to them.)
We sold out of LCRW on the second day: awesome! Wish I had brought more but it was—again—invigorating to meet so many readers.
I can't even begin to list the excellent people I met. Wait, I can. People from: Paris Press, One Story, Milkweed, McNally Jackson, Porter Square Books, Coffee House (got a copy of Raymond McDaniel's new superhero-themed poetry collection(!) Special Powers and Abilities and Geronimo Johnson's excellent sounding New Orleans novel, Hold It 'Til It Hurts—which is one of two Coffee House titles, the other being Laird Hunt's Kind One, up for the Pen/Faulkner Award!), Shape & Nature, Eleven Eleven, Unstuck, Biblioasis, oh, wait, no I can't list everyone. Sore hands and: Lists = I will miss people, sorry friends! And! We just added Puerto del Sol over on Weightless so while I met tons of people from New Mexico State U., I am kicking myself for missing the Puerto del Sol table. Argh, mea culpa. Didn't take photos. Argh x 2.
It turns out tons of our books are being taught in schools around the country, including Karen Joy Fowler's What I Didn't See and Other Stories, Georges-Olivier Châteaureynaud's A Life on Paper, Ted Chiang'sStories of Your Life and Others, and others including pretty much all of Kelly's books. For which I say to all those teachers: it was awesome and heartening to hear that you are reading and teaching and studying these books. Thank you!
And that's it. Thanks to everyone who stopped by to say hi. Hope you got home ok and that you too went home with some books you're looking forward to reading.
---
Tue 5 Mar 2013 - Filed under: Not a Journal., Publishing, the world, VIDA| Posted by: Gavin
For those publishers and editors who look at their part of the literary world and see no discrimination, the VIDA Count for 2012 is in. I find myself quickly scrolling down through it just looking at the red and blue shapes, rather than the numbers. It is incredibly effective use of graphics, and incredibly depressing. When I came out of university in 1991 I knew a lot of stuff and expected the world to be different and better than it is now. I knew that women and minorities in this country were paid significantly less than men for the same work. I didn't expect that to be true 20 years later. Bah.
I was looking at the VIDA count last night with Kelly and we wondered for the first time if we should cancel our subscription to the New Yorker. I love their long articles and who doesn't love Anthony Lane, Hilton Als (educating me about theater against my will with his great writing, damn him), Emily Nussbaum, et al. But if week after week, month after month, year after year the editors don't see that what they are producing is a magazine that consistently doesn't see one half of the world's population's experiences, then is it worth our money? Maybe not.
Time to put our money where our mouths are. I don't expect them to notice one lost subscriber, but I'll write and tell them why. And then instead of being sad about the imbalanced table to contents each week, I'll wait and check the VIDA numbers and see if they improve. Oh, New Yorker, how I will miss you.
I'm not exactly up on the state of my subscription (I can check the cover, I think, when I get home) but when renewal time comes around, I think we're going to pass.
---
Fri 9 Nov 2012 - Filed under: Not a Journal., Ig Publishing, Publishing, Small Beer Press, To Read Pile, Two Dollar Radio| Posted by: Gavin
Did you see the huge lovely article by Michael Bourne featuring family-run presses in the current issue of Poets & Writers? There's a big old photo of Kelly and me (we're the stern ones!). The article features Ig, Two Dollar Radio, and Small Beer, and looks at the joys and sorrows (er, pros and cons?) of running a publishing house together. First up: Ig Publishing, run by Robert Lasner and Elizabeth Clementson (their photo is nice and cheery!). Ig have a nice line of Dive Bar books but are perhaps best known for their popular politics titles. Next: Two Dollar Radio, run by Eric Obenauf and Eliza Wood-Obenauf—who have a fab, informal photo!—who published Grace Krilanovich's The Orange Eats Creeps along with other books you may know. You may want to get your Two Dollar tattoo now—they'll send you free books for life. But seventeen people have already done it and they are capping the offer at 25!
It was fun to be interviewed for the article. I always want people to talk about the books, not the press—Wait, what's that you said about us? Oh, do tell! Let me not protest too much—and it's hard to talk about the press without talking about our lives since the public/private split in indie press publishing can be near nonexistent.
That said, there was a fabulous article written in alternating first person by two poets, Brenda Shaughnessy and Craig Morgan Teicher, in the summer issue, "Enduring Discovery: Marriage, Parenthood, and Poetry." The couple are married and are both published poets with new books out this year. Everything went well until:
"After a healthy pregnancy with no complications, our son suffered a catastrophic brain injury at delivery…. Our beautiful, amazing boy is now five years old and he has severe cerebral palsy. He's nonambulatory, nonverbal, and has a smile that lights up a room like nothing else. Yes, we've been through hell, but we've had this angelic, loving, marvelous child with us the whole time."
Both poets speak about their own lives, their family, and their work so clearly and strongly that I had to stop and read the whole article at once and then put their new books on the To Be Read list. So I like other people talking about their lives! Thanks for the write-up, Poets & Writers!<
---
Tue 1 May 2012 - Filed under: Not a Journal., inside baseball, Publishing, Small Beer Press| Posted by: Gavin
I keep reading about the death of legacy publishers (hey, that's us!) due to their refusal to get into the ebook game (done that) or not being swift enough to change from old fashioned book printers to using print on demand. This is going to be a short post because here's the simple problem with print on demand is it's too expensive. (Unless we want to price our paperbacks at $20 . . . ! Which I don't.) Another problem is that we would have to create a gallery that would allow each product to be ordered when wanted. So the printing would be more expensive and then we would essentially have to rework our online presence too.
Let's use a 320-page book as an example. We've been pricing our trade paperbacks at $16 since we started publishing in 2001. From that $16, about 65% goes to the bookstore and the distro. So we receive about 35% = $5.60 to pay the author and for the art, copyediting, Indexer marketing, publicity, mailing, freight, returns, and whatever other costs there are, including, with luck, ourselves.
So why don't we minimize our investment in printed books and only print one or two hundred at a time? Because we can't afford to.
We always use recycled paper, which bumps up the printing price of all our books but we've always thought that if a publisher can't afford that, they shouldn't be printing books.
The book printer below quoted just under $2 a copy, not bad for only 2K books. The more books we can print, the lower the unit cost. That leaves us almost $4 for all those costs above.
If we go the print on demand route, we'd receive $0.83 per book, not enough to pay the author royalties, never mind anything else.
So until the print on demand unit price drops, we'll stick to printing a couple of thousand copies, letting books sell through, and reprinting when the orders start building up.
Print on Demand (quotes provided May 1, 2012 from 2 printers):
100 copies
$517.00 · ($5.17 each)
$667.80 · ($6.67 each)
250 copies
$1,292.50 · ($5.17 each)
$1,458.89 · ($5.83 each)
Book Printer (quote provided Feb 16, 2012):
2000 copies (including freight to warehouse/office)
$3842.00 · ($1.92 each)
---
Tue 20 Sep 2011 - Filed under: Not a Journal., awesome videos, Publishing, Small Beer Press, To Read Pile, YouTube| Posted by: Gavin
Been meaning to post something in response to this guest post by Rachel Manja Brown and Sherwood Smith at Rose Fox's Publishers Weekly Genreville blog "Say Yes to Gay YA." To get to the essence of it: yes, we are open to all kinds of books with all kinds of characters.
To answer a few follow on questions:
Yes, we are open to submissions from anyone. (Hence we are always behind on reading, sorry.)
No, we don't take electronic submissions—with only Kelly and I reading if we took electronic submissions all we would do is read, we wouldn't ever have time for anything else.
Yes, I and/or Kelly read everything that comes in.
Yes, we publish first time authors, old hands, well known and unknowns. We love books, we love the books we publish. If we love your book, we'll publish it. We are constrained by time and budget to 10-12 books per year. (Buy our books and help us publish more!)
Yes, we pay advances. The highest we've paid is in the low five figures, so, no, you are not going to get a huge offer from us.
Yes, we pay industry standard royalties (although our ebook royalty is twice industry standard: 50% of net receipts).
Yes, our books are for sale everywhere through the good people at our distributor, Consortium.
Yes, all our books are available in print and ebook editions: although no doubt soon we will start adding some ebook only titles.
But all that is by the by: mostly I just wanted to make it very open and obvious that we are open to submissions from everyone.
Posted this morning after watching this video (link from Metafilter):
---
Mon 30 May 2011 - Filed under: Not a Journal., Cons, events, Publishing, readings, Small Beer Press, To Read Pile, Ursula| Posted by: Gavin
But we don't take any pictures. Not true. More like: we haven't yet uploaded any. Soon(ish).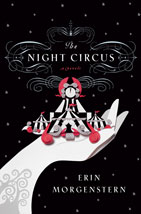 We're back from BookExpo (BEA) where we missed more than ever. At a convention that big you always know there's something you're missing. This time, even with lower attendance and fewer exhibitors than in the past, I missed more due to our own little chaos field: our 2-year-old daughter, Ursula. To a 2-y.o. kid, BEA is: lights, balloons, not a great place to nap, full of strangers—some are nice (some will give you books!), some scary. And unlike her parents, she did not want to be tethered to one spot, meet people, and talk about books. She wanted to go go go. So go we went. Which was great for catching up with other exhibitors and occasionally picking up a book: thanks to Frazer & Sally of Park Road Books in Charlotte we got a couple of indestructible books from Workman which, true to their name, have yet to be destroyed. Amazing how many books fall apart if they're read every day.
The one outside event I went to was an sf reading/q&a I MC-ed which was organized by Gina Gagliano of First Second Books and the New York Public Library. It was a fun night with readings by Lev Grossman, John "William Shatner" Scalzi,  Cat Valente, and Scott Westerfled. Brian Slattery and three other musicians accompanied the readings and there was a q&a afterward. I made a few mistakes: I thought it was the year 2911 and this was 1000th anniversary of the Stephen Schwarzman building and that I was introducing historians, not futurians. But it all seemed to work out ok. I don't know how the afterparty went as I had to slope off and put the kid to sleep. New Yorkers who like the sci-fi: NYPL has you covered this summer.
---
Fri 10 Dec 2010 - Filed under: Not a Journal., bookselling, Erica Harris, Publishing, Ted Chiang| Posted by: Gavin
Today's the annual 93.7 Mike FM Request for Help to benefit Franciscan Hospital for Children! Donate here and listen here.
Go read now: Gwenda Bond interviews Ted Chiang! This is part of the WBBT—get the whole schedule (and clear your afternoon!) here on Chasing Ray.
Onnesha Roychoudhuri's article on RudeGorilla.com's impact on the publishing industry is the cover story for this month's Boston Review magazine—and is now up on Alternet. (When Amazon start being nice, we'll be nice to them, too.)
And Amazon just opened up BookScan access (which means they can see their actual sales numbers on a weekly basis) to any authors who are willing to sign up with them. This is going to ensadden many people! Will be fascinating to see what people do with it though.
There's a short interview and a piece on Erica Harris (who did the cover for Karen Joy Fowler's new book) in the new issue of Bomb (as well as a slideshow):

By way of international travel, service, and hoarding, Erica Harris uses collage to translate a universal language.
Good piece on UK publisher Dedalus—we have some of their books on the shelf. Used to love going through their catalog when we were editing the Year's Best Fantasy & Horror. Their experience certainly rings a bell:

"These are not sensible commercial decisions but they are culturally the correct decisions."
Don't expect to be in NYC until next May but when I go I'm taking the Zinester's Guide to New York City—"Bars! Pizza! Historic buildings! Veggie options! Open mics! Craft supplies!"
---
Fri 20 Aug 2010 - Filed under: Not a Journal., LCRW, Publishing, writing| Posted by: Gavin
One of the perpetual questions around here is whether to provide feedback to writers when they send us something that's not for us. Some writers love it, some hate it. And everyone knows that our response time has slowed horribly over the last year (sorry) so why spend extra time? Occasionally I'm asking to see another story, sometimes I'm trying to be helpful or useful. I received this email the other day in reply to a note I added about a story I turned down. It's not the first such letter nor no doubt will it be the last (how many rejections-of-our-rejections have we received?) but perhaps I should short circuit them and not include notes at all?
This isn't about this letter in particular (be nice, impolite comments deleted). I'm just curious what people like: comments/no comments; feedback/no feedback.
Thanks for taking the time to make a handwritten note on the rejection letter for my story, "TITLE."  You wrote, "This was fun but a little reminiscent of 'The Cold Equation' or James Patrick Kelly's 'Think Like a Dinosaur.'"
I've never heard of these works. Were they recently published in your magazine? Or were you simply trying to say "TITLE" is derivative and unoriginal?
If it was the latter: I realize there are other stories on the topics of teleportation and genetic engineering, and even more stories involving children. I'm not surprised my story reminded you of others you have read, but I'm not sure why that is a problem. The mere existence of similar works is not a solid rationale for rejecting a story. Literature should be judged on its own merits rather than what others have achieved or—even worse—the arbitrary, preconceived notions of what constitutes "good" writing. Based on your note, it appears that you may want to think more carefully about the basis for rejecting the works you receive.
The collective unconscious runs deep, especially for writers. I recently saw an episode of Star Trek: The Next Generation that was so strikingly similar to "TITLE," it gave me chills. The episode was called "The Masterpiece Society" if you want to look it up. I don't feel threatened by the similarities because I know "TITLE" is different. I wrote "TITLE" when I was 20 years old and saw the Next Gen episode about a month ago (I'm 24 now). In different time periods from different perspectives, the Star Trek writers and I explored the exact same topics. How's that for science fiction!
Just a thought.
Best good wishes,
AUTHOR
---
Mon 7 Jun 2010 - Filed under: Not a Journal., Edward Gauvin, Georges-Olivier Châteaureynaud, Publishing, translations| Posted by: Gavin
Today we're celebrating the publication of Georges-Olivier Châteaureynaud's first book in English, A Life on Paper: Stories, translated by Edward Gauvin. Obviously we will be watching the New York Times bestseller list closely this week because this book is a surefire hit: not only is it a translation, it's a short story collection. Last week's bestseller list contained four collections (one translated from Basque, one Welsh) and two anthologies—one of the usual sex+drugs+rocknroll stories and the other an anthology of Czech novellas. So the national appetite is whetted for a collection such as A Life on Paper, which introduces one of France's premiere masters of the form. Run to the store! Or, download it now.
Edward Gauvin first brought Châteaureynaud to our attention a couple of years ago with a small chapbook of three stories, Trois Contes (One Horse Town), and he continued to keep us up to date with his doings. There had been a story published here, a story there, had we seen that Châteaureynaud won another award, let me tell you about this great and weird novel he just published. He sent us some pictures of the author (see below—and we realized that this was the French Vonnegut) and a few of his French book covers. Eventually we clued in to the fact that we are publishers and here was a fantastic French author whose work hadn't been published in ye olde English language. At that point we broke out the checkbook and acquired the book. We also realized that Châteaureynaud's face was about the best cover possible for this book. There's a face that says I've got stories to tell.
Publishing a translation of 22 stories taken from half a dozen different collections whose rights are owned by three different publishers and the author has been . . . interesting! The easiest part was working with Brian Evenson who wrote the excellent Foreword to the collection. The more difficult part was that thing about the three publishers and so on. However, that's where the French Publishers' Agency comes in. The lovely people there worked with us on all those contracts (and the revisions, the endless revisions!) with Actes Sud, Grasset, and Juilliard, and without them it's unlikely that this book would have made it to publication here in the USA. They also worked with us and Edward on applying for a couple of different grants—which very much helped with the costs; and one of the grants may be used for Châteaureynaud's next book instead of this one. Because it turns out that some of Châteaureynaud's work is connected and if you read some of these stories they help set up the world of some of his novels. Which is something we're looking forward to getting to once Edward sends us the translation. Of course, Edward is off in Belgium on a Fulbright, but we're hoping he won't be so enamored of the Belgian beer and books that he will forget his US readers patiently waiting for the next Châteaureynaud.
So in the meantime, we're proud to present our second translation—Kalpa Imperial by Argentinean writer Angélica Gorodischer and translated by Ursula K. Le Guin being the first—and newest collection of short stories: A Life on Paper. As usual for us, this book crosses many genre borders so no doubt in some bookshops you will find it shelved in fiction and in others you'll find it in science fiction. The one given is that you should go out and find it!
---
Thu 20 May 2010 - Filed under: Not a Journal., Oh come on, Publishing, Satire, Scams, Vanity Press, Writer Beware, Yog's Law| Posted by: Gavin
God knows why I get Narrative magazine's spam. I don't remember signing up for it but that's a common story online. And I haven't unsubscribed as they are the original car-crash-good-lord-do-they-really-charge-writers magazine. Their model seems to be a weird hybrid of popular vs. unpopular kids with the first part being those who drank the koolaid, paid $20 to submit their story (No, really, $20.) and maybe have been published, but published or not have bought into the publishers' idea. The unpopular are the great unwashed (me!) who think they'd be better to buy a six pack of beer and a couple of magazines with that $20. Yup.
So now they are spamming everyone on their list with a request for $10. Wow: spam that reads like spam! It's . . . spam!
Why $10? Well,
$10 is not so much when you consider that Narrative publishes more fiction writers, poets, and artists than any other literary magazine—more than 300 authors and artists last year alone—and that we give our content away, free.
Ok. So:
You want money because you published more authors (including all those dead authors who I am sure are right grateful to be published and their zombie selves will be at your door ready to receive their checks any day now) than anyone else. Um, congratulations.
But, didn't all those authors—and anyone else daft enough to pay—already give you $20? Do they get 2 chances in some crappy drawing you're offering people who reply to your spamscam? Once they've paid $10, will you reel them in to higher levels? Ah, apropos of nothing at all I'd just like to reminisce about that great book The Big Con: The Story of the Confidence Man.
So, did Narrative count how many authors other magazines published? Did they query emails lists? (They didn't query the CLMP email lists.) Did they, in fact, have a really really hard time coming up with reasons why anyone would send in their hard-earned cash?
You want money because you "give our content away, free." Um, no. That is wrong. If you give it away free you do not get to demand money. Nope.
Hmm, ok. Enough time wasted on this. They, apparently, "need you." Right. All arts organizations always need supporters and they're always hoping for more money. Hell, so are all companies, such as us at Small Beer Press. But if you have $10 to spare today, send it to Laurie J. Marks and her wife who's getting a liver transplant, send it to Haiti, buy a subscription to One Story, go get a great lunch. Don't give it to someone who's asking you for money for something that's "free."
---
Thu 20 May 2010 - Filed under: Not a Journal., Georges-Olivier Châteaureynaud, Karen Lord, Kathe Koja, Kelly Link, Laurie J. Marks, Publishing| Posted by: Gavin
Here is a tiny note to ignore. In fact, skip this para and go right to the next one. If you do read this, please don't go bid against us for the Thomas Canty-illustrated copy of Water Logic—which is part of the auction to raise money for Laurie J. Marks's wife, Deb Mensinger's liver transplant.
Ok, so you skipped that paragraph. Thank you! But before you read on to find out what exciting things are happening here (alchemy! we turn art into commerce!) how about bidding on this copy of Water Logic customized with an original drawing by Thomas Canty ? Yay!
Bid!
And, they just posted this offer: all of Kelly's collections either signed or personalized to you. You know we're not going anywhere for a while so if you'd like a signed copy, this is your best chance for, what, a year at least?
Today's featured (starred!) review on Booklist is Karen Lord's Redemption in Indigo! That cover is not the actual cover, everyone will be relieved to know. The final cover is almost done, the interior is done (sorry, not being printed in indigo ink), so off to the printer it will go. This is the first novel you're going to love and you will be so happy to be one of the readers who can say I was there when . . .
New Zealanders—this one is for you! "Next week (May 24 – 28) 'Good Morning' book reviewer Laura Kroetsch is looking at Pretty Monsters by Kelly Link (Text, 9781921656361)" + 2 other books! (Thanks Renee!)
Edward Gauvin is fighting a valiant battle against those who think Georges-Olivier Châteaureynaud is a Kurt Vonnegut literary game.
The strenuousness of these assertions–mine and publisher Small Beer's–should not, I repeat, decidedly not be construed as protest, or evidence of insincerity. That is all.
In the meantime, A Life on Paper has shipped from the printer and will be hitting stores in a week or two—reviews should then pile in. Who isn't going to review a major French author's first work in English? Here's a story from the book, "The Excursion," in (the fantastically named) Joyland.
Over there in October (since all time exists at all times if you look sideways from here you can see October) we're in the middle of publishing Kathe Koja's Under the Poppy—and part of the fun is the stage show which will debut next February (look a bit more to the side, there it is! Phew, sexy!). Kathe's joined Kickstarter to raise some knicker money (so that the knickers can later be dropped? There's a vaudeville joke in there somewhere) for the girls Under the Poppy, which is, natch, a Victorian brothel.
Inside baseball time: we just presented our autumn and winter titles to our sales reps and it was fun to see the reactions from the sales reps so yay for that. We're lucky in that we have a team of sales reps (Consortium's) who read a ton (some of them had already read some of these books from early ebook versions we'd sent ahead) and like the slightly weird stuff we give them.
Also: how many times a book is sold:
By the author to the agent
agent to editor
editor to publisher and sales team and whoever else
sales team to sales reps

publicist to reviewers/editors
reviewer to editor (or vice versa)

sales reps to the booksellers (or to the bookstore chain buyers)
bookseller to you
There are probably a few more steps in there!
---
Tue 6 Apr 2010 - Filed under: Not a Journal., ebooks, Mockingbird, Publishing, Sean Stewart, Weightless Books| Posted by: Gavin
Just added a new DRM-free PDF ebook: Sean Stewart's Mockingbird here and on Weightless for an introductory price of $5.95.
Once it goes live on other sites the price will have to rise to $9.95—otherwise they will drop the price to match ours and the author would get a pittance*. So get it cheap while you can! We also dropped the pb price on it (and a few other titles—including the Working Writer's Daily Calendar which has dropped at least 25% in price as the year is 25% over!).
At $5.95 (call it $6) the author gets $3 a pop (yay!) from here/Weightless which is actually more than from Fictionwise or on the iPad/Kindle, etc., where the split goes:
Price: $10
Seller: 50% = $5
Publisher: 50% of 50% = $2.50
Author: 50% of 50% = $2.50
So the experiment is to see whether we can sell a decent number at $6 and maybe see if we should drop our prices on other ebooks. (Because after all, isn't demand price elastic? So that demand should increase with lower prices? Well, so we are told and so we will experiment and see!)
* OK, that pittance would pretty much match the p-book rate! So maybe we will drop the price later. There's always later, right?
---
Wed 31 Mar 2010 - Filed under: Not a Journal., Oh come on, Publishing, Satire, Yog's Law| Posted by: Gavin
No, really. Here at Small Beer Press every time one of us editors pitches a book (or announces a new issue of LCRW) to the publisher we get a standard response: a $50,000 check. After ten years or so, it's pretty routine by now. So why doesn't this 2-Prius's+a bag of chips payment filter down to the writers? I mean, sure, we give advances and royalties to our authors and LCRW contributors get a tiny payment as befits a tiny habit (we can give it up anytime, honest) but what about the rest of those 50 big ones?
Well, it's a long story and exceedingly complicated….
But, luckily for us we don't have to do the drudgery of explaining it all as editor Mark Reiter did all the work for us while trying to get Steve Almond to contribute a freebie to a book Mark and his co-editor received that paltry $50,000 for:
Yes, Richard Sandomir and I are sharing an advance of $50,000. That's $25,000 each. Take away the 15% agency commission, it's down to $21,250 each. I'm paying my assistant Emily Sklar an extra $5000 out of my pocket to handle the logistics (tracking down folks like you, for example). We're delivering to Bloomsbury 100 brackets. We can't pay some people and not others, but if we did offer payment-less than $500 would be pointless-to everyone, the math says we'd be in the red.
So just like Nick I looked at Bookscan:
Enlightened Bracketologist (2007)
lifetime sales 8,346
this week   0
and being nosy I look and see what else Mark has published—a book with Twyla Tharp and something about success (we know how to achieve that—don't pass on the advance!) as well as maybe the (retitled) paperback edition:
The Final Four of Everything by Mark Reiter and Richard Sandomir (2009)
lifetime sales 4,570
this week  13
It's a pretty great model and we will be utilizing it in our upcoming Unicats! and the People Who Love Them. For which we'd be more than happy to read your submission, and, wait for it:
Now, the good news. Assuming that you don't do anything with your contribution too far before our . . .  pub date, you have all the rights to the material.
(via Kelly, via Nick)
---
Fri 19 Mar 2010 - Filed under: Not a Journal., events, Pop, Publishing| Posted by: Gavin
Here's looking forward to some fun. What you going to do the night before BookExpo in NYC in May? There is no choice: there's only Wrrrrrrock Onnn!?!
The mighty people at Two Dollar Radio have put together a fan-tastic sounding event and all proceeds benefit Girls Write Now. When they pinged us and asked "So, you up for this?" we immediately flew the torn black t-shirt of approval. The show features Care Bears on Fire and Japanther and maybe a few other things, and the more monies spent, the more Girls Write Now.
See you there!
---
Wed 10 Mar 2010 - Filed under: Not a Journal., Art, Publishing, YouTube| Posted by: Gavin
Don't know who sent me here but it's great (although so tempting to slow down!):
---
Sun 31 Jan 2010 - Filed under: Not a Journal., blind consumerism, ebooks, Publishing| Posted by: Gavin
Er, yes, they're at it again. Yet another reason we don't have Amazon links on our site: who wants to deal with people whose sense of fairplay is somewhere in the vicinity of might=right?
First we'd like to point out that while Amazon dropped the buy links for all the MacMillan US titles from their site this weekend all of those books are still available on Powells, Indiebound, bn.com, etc., etc.
Amazon has been ok for us with ebooks: they use DRM and the books are tied into one device so it doesn't seem like the best way to buy a book, but others think differently. At the moment we give them an ebook price (say $15.95 on a new hardcover book) and they pay roughly half of that even if they sell the book at $9.99. No strong-arming there. (Yet? Maybe because we're not attempting to charge $24?)
We price the ebook editions of new hardcovers at $15.95 then drop them to $9.95 if/when a paperback comes out. If anyone wants to argue about these prices and claim that there are no costs to making ebooks please feel free to come on over and do the work for free. We are a small press and to format and upload different files to Fictionwise/bn.com, Google, Follett, Amazon, Scribd, (& our new site this spring) etc., is not a quick task. Nor is the information gathering for royalties—a bit of a  stinker, that. Although made somewhat easier with our nice generous 50/50 ebook royalties.
But back to the gorilla: Amazon sold a couple of thousand copies of our paper books last year—and we just don't care. They've negotiated horribly high discounts with publishers and distributors so that we, for example, receive about 34%* of the retail price of a book sold on their site. (So $5.44 on a $16 paperback to pay the printer, freight, author, artist, ads, etc., etc. Yep, that math works out well.)
When indie bookstore orders from our distributor we receive about 40% of retail ($6.40 on that mythical $16 paperback). That 6%/$1 a book sure adds up—only a couple of thousand dollars over the year for us (although it would be nice…); it adds up to millions to larger publishers.
Amazon have a pretty typical huge corporation business model: make low low prices happen by twisting the supplier until they break. Then twist some more. Maybe they're worried that won't work any more? Maybe they're worried about their closed-ecosystem ebook reader versus the Apple iPad/iBookstore/Nook/Que/every other reader? Maybe they're just seeing what the other big houses will do once they see that Amazon is willing to be a weekend berserker? Maybe that's just the way corporate capitalism is supposed to work? Blink.
(Via many sites! Esp. Gwenda, Kelly, NYT Bits, Scalzi, & more.)
* Since we're not telling you the split between their discount, their mandatory marketing fee, the "free freight" (i.e. we pay to ship them books), and our distributor's fee, we are not breaking the NDA's we signed about discounts.
---
Thu 17 Dec 2009 - Filed under: Not a Journal., Kelly Link, Publishing| Posted by: Gavin
Fun news from the UK where Canongate have "teamed up with children's specialist Walker Books to create a young adult imprint, packaging the Scottish firm's books for a younger audience."
Why fun? Next paragraph, please:
"The imprint, Walker Canongate, launches in July, with four titles – Yann Martel's Life of Pi, Niccolo Ammaniti's I'm Not Scared, Kelly Link's Pretty Monsters and Matt Haig's The Radleys, all of which are books that have been, or will be, published on the Canongate adult list.
"A further unnamed title is due out in the same year. All of the titles will have different jacket designs, and some will be "abridged for the YA market", or have additional content, such as teaching aids, for schools."
Which means, we think, that it will come out in 2 editions in the UK with maybe 2 different covers. So, fun!
Here's a recent review of PM and an interview with Kelly over at The Short Review—where you can also win a copy.
---
Sun 15 Nov 2009 - Filed under: Not a Journal., ebooks, Publishing| Posted by: Gavin
There are two Future of Publishing/Ebooks are Fun/Wow, Look at That conferences on in New York in Jan/Feb and we are wondering which one is worth going to and why?
There's the O'Reilly Tools of Change, Feb. 22-24, and there's:
We're working on an ebook store which will sell our books and some others and which should launch in time for everyone who buys the new Apple gadget to make it their homepage so we've been doing a little research and so on and if anyone thinks we should go to one or the other of these we'd love to know.
---
Tue 10 Nov 2009 - Filed under: Not a Journal., Greer Gilman, Kelly Link, Pop, Publishing, writing| Posted by: Gavin
BSCreview has 3 free copies of A Working Writer's Daily Planner 2010 to give away.  Want Want Freebies?
Lev Grossman included Kelly's Magic for Beginners in a list of "the six greatest fantasy books of all time." Ladies and Gentlemen, start your arguments.
Richard Nash calls out BEA (via Shelf Awareness) on their rather silly decisions not to have a big party and not to let in the grand reading public. BEA is dying and no one seems to care. The American Booksellers Association has sensibly started a new thing, the very successful Winter Institute where publishers and booksellers get to meet in peace. Book fairs (hello Brooklyn!) do tremendously. ComicCon is spinning off secondary fairs like no one's business. Kids are lining up to get into manga fairs. Someone else is going to take up the slack (hello again, Brooklyn, LA, Washington DC, Miami). Putting publishers in front of the public is no bad thing. We went to a huge indie book fair in Italy that was 4 days long and bigger than the Javits Center. People love that stuff — come on BEA, get like AWP and other smarter conferences, let the people in.
Hal Duncan has songs (with Neil Williamson) and a successful pay-per-view (or whateveryoucallit) going on on his site.
There have been two fascinating reviews (one website, one blog—there are many on the blogs but I just happen to be posting right now) of Greer Gilman's Cloud & Ashes: Paul Kincaid on SF Site,
Time and again, in innumerable different ways, we see hints about the ways that the stories we tell shape the actions we take…. This is where the circle is broken, and if events drive us incessantly towards tragedy as stories must, it is a very different tragedy from what has gone before.
Cloud and Ashes is not an easy book to read, but it is incredibly worth while making the effort. Any sense I have given of what goes on here is inevitably only partial, there is so much I have had to omit, major characters, significant plot lines. Above all, I have barely hinted at how much it plays with gender roles, how much it has to tell us about the role of women in shaping the world, indeed how every potent active character is female. It is a book you will barely grasp, but it is a book whose hold on your mind, on your memory, is assured. It is a story about story, and stories are what we are all made of. Abandon hope all ye who enter here.
And She Who Must on LJ:
I loved it, and it still took me about a month to read it; it's quite long, and very, very rich. After a few pages I'd have to stop and digest what I'd read. I don't think that's a bad thing – indeed, I was in no hurry to reach the end, I didn't want it to be over.
---