Wed 6 Aug 2014 - Filed under: Not a Journal., fire, office, Small Beer Press | 2 Comments| Posted by: Gavin
The other night there was a fire in the Paragon Arts building in Easthampton, the refurbed warehouse where we have our office and a storage unit for overstock. We got off pretty lightly: sooty water came under the door and messed up a couple of rugs (or: they soaked it up and stopped it spreading further) and some boxes of books got wet. We're still waiting for our insurance person to call us back about that.
The fire was on Monday night but I found out about it when I got the paper early on Tuesday morning. So I went on with the usual routine: feed kid and take her to summer camp, then hightailed it over here to catch up.
The fire was across the hall from our office. Marlene Rye, the artist whose studio the fire started in, lost a lot of work plus she had to cancel the three week summer arts camp for kids that she teaches. She has a fundraiser here. On the other side of the wall is Show Circus Studio. Their big mats soaked up a lot of water so had to be dried. They put out a call for help and many, many volunteers answered from all over the valley: that was incredible to see. Their summer camp was cancelled yesterday but, impressively, is back on today. The fire was on the third floor so studios (and the mailboxes!) on the second and first floors were also damaged — see Maggie Nowinski's post here. At some point there may be a fundraiser/art party of some sort and we'll spread the word if it happens.
We're very grateful that the sprinklers went off, that they only went off in the studio with the fire, that the firefighters came so quickly, and that the cleaning crew were here yesterday who said that this recommended janitorial company is perfect for the job. I'm still waiting on the insurance person and hoping that the cleaning crew are gong to clean our overstock room (in which the lights no longer work, ooh, spooky) but overall we're knocking on wood, trying to help neighbors, very glad to still be here surrounded by too many books and tchotchkes, and trying to continue as if it were a normal Wednesday. We also plan to move to new place so we are looking for good long haul trucking insurance services.
Here's today's story in the Daily Hampshire Gazette (damn the paywall!), here's a slideshow from MassLive, and here's the fundraiser again.
ETA: here is the fundraiser for the artists on the first and second floors whose work was destroyed by the water pouring down from above.
ETA2: you can see the very small amount of damage we sustained in these photos. In terms of books to toss: about 400. Time? Days!
---
Fri 9 Nov 2012 - Filed under: Not a Journal., Ig Publishing, Publishing, Small Beer Press, To Read Pile, Two Dollar Radio | Leave a Comment| Posted by: Gavin
Did you see the huge lovely article by Michael Bourne featuring family-run presses in the current issue of Poets & Writers? There's a big old photo of Kelly and me (we're the stern ones!). The article features Ig, Two Dollar Radio, and Small Beer, and looks at the joys and sorrows (er, pros and cons?) of running a publishing house together. First up: Ig Publishing, run by Robert Lasner and Elizabeth Clementson (their photo is nice and cheery!). Ig have a nice line of Dive Bar books but are perhaps best known for their popular politics titles. Next: Two Dollar Radio, run by Eric Obenauf and Eliza Wood-Obenauf—who have a fab, informal photo!—who published Grace Krilanovich's The Orange Eats Creeps along with other books you may know. You may want to get your Two Dollar tattoo now—they'll send you free books for life. But seventeen people have already done it and they are capping the offer at 25!
It was fun to be interviewed for the article. I always want people to talk about the books, not the press—Wait, what's that you said about us? Oh, do tell! Let me not protest too much—and it's hard to talk about the press without talking about our lives since the public/private split in indie press publishing can be near nonexistent.
That said, there was a fabulous article written in alternating first person by two poets, Brenda Shaughnessy and Craig Morgan Teicher, in the summer issue, "Enduring Discovery: Marriage, Parenthood, and Poetry." The couple are married and are both published poets with new books out this year. Everything went well until:
"After a healthy pregnancy with no complications, our son suffered a catastrophic brain injury at delivery…. Our beautiful, amazing boy is now five years old and he has severe cerebral palsy. He's nonambulatory, nonverbal, and has a smile that lights up a room like nothing else. Yes, we've been through hell, but we've had this angelic, loving, marvelous child with us the whole time."
Both poets speak about their own lives, their family, and their work so clearly and strongly that I had to stop and read the whole article at once and then put their new books on the To Be Read list. So I like other people talking about their lives! Thanks for the write-up, Poets & Writers!<
---
Tue 1 May 2012 - Filed under: Not a Journal., inside baseball, Publishing, Small Beer Press | 6 Comments| Posted by: Gavin
I keep reading about the death of legacy publishers (hey, that's us!) due to their refusal to get into the ebook game (done that) or not being swift enough to change from old fashioned book printers to using print on demand. This is going to be a short post because here's the simple problem with print on demand is it's too expensive. (Unless we want to price our paperbacks at $20 . . . ! Which I don't.) Another problem is that we would have to create a gallery that would allow each product to be ordered when wanted. So the printing would be more expensive and then we would essentially have to rework our online presence too.
Let's use a 320-page book as an example. We've been pricing our trade paperbacks at $16 since we started publishing in 2001. From that $16, about 65% goes to the bookstore and the distro. So we receive about 35% = $5.60 to pay the author and for the art, copyediting, Indexer marketing, publicity, mailing, freight, returns, and whatever other costs there are, including, with luck, ourselves.
So why don't we minimize our investment in printed books and only print one or two hundred at a time? Because we can't afford to.
We always use recycled paper, which bumps up the printing price of all our books but we've always thought that if a publisher can't afford that, they shouldn't be printing books.
The book printer below quoted just under $2 a copy, not bad for only 2K books. The more books we can print, the lower the unit cost. That leaves us almost $4 for all those costs above.
If we go the print on demand route, we'd receive $0.83 per book, not enough to pay the author royalties, never mind anything else.
So until the print on demand unit price drops, we'll stick to printing a couple of thousand copies, letting books sell through, and reprinting when the orders start building up.
Print on Demand (quotes provided May 1, 2012 from 2 printers):
100 copies
$517.00 · ($5.17 each)
$667.80 · ($6.67 each)
250 copies
$1,292.50 · ($5.17 each)
$1,458.89 · ($5.83 each)
Book Printer (quote provided Feb 16, 2012):
2000 copies (including freight to warehouse/office)
$3842.00 · ($1.92 each)
---
Tue 24 Apr 2012 - Filed under: Not a Journal., Nancy Kress, Small Beer Press | Leave a Comment| Posted by: Gavin
Yay!
If anyone can tell you what the near future holds, it's Nancy Kress. She's been on a tear in recent years writing up a storm about what it's like to live now and what it will be like when the aliens come—how does she know? (Well, it ain't called science fiction for nothing.)
You can get the book from us (both version, print and ebook, are as always DRM-free, ha!) and it will be stacked up at such excellent bookstores as Elliott Bay, A Room of One's Own, Powell's, Barnes & Noble, and University Bookstore.
Two of the stories, "End Game" & "The Kindness of Strangers," are available on Escape Pod and with luck we'll have another one up on the Small Beer Podcast within the next couple of weeks. It will either be "Safeguard" or "Laws of Survival"—I love the first one slightly more than the second, even though the second one outweighs the first by a factor of 1.2 billion on the weirdness scale, but we will see. (I also love the caper-ish title  story (which you can read on Asimov's) but I think it's too long for the podcast.)
So: Fountain of Age goes out into the world today. Steven Finch of fonografiks.com, who did the cover for After the Apocalypse did us proud again, thanks Steven!
If you read the book and love it we'd love to hear about it—and please do help us spread the word.
Last minute contest: we will send a free copy of the book out to the first three readers (US & Canada only, sorry) who can tell us the name of the story we published recently that features the fountain of youth.
---
Tue 20 Sep 2011 - Filed under: Not a Journal., awesome videos, Publishing, Small Beer Press, To Read Pile, YouTube | Leave a Comment| Posted by: Gavin
Been meaning to post something in response to this guest post by Rachel Manja Brown and Sherwood Smith at Rose Fox's Publishers Weekly Genreville blog "Say Yes to Gay YA." To get to the essence of it: yes, we are open to all kinds of books with all kinds of characters.
To answer a few follow on questions:
Yes, we are open to submissions from anyone. (Hence we are always behind on reading, sorry.)
No, we don't take electronic submissions—with only Kelly and I reading if we took electronic submissions all we would do is read, we wouldn't ever have time for anything else.
Yes, I and/or Kelly read everything that comes in.
Yes, we publish first time authors, old hands, well known and unknowns. We love books, we love the books we publish. If we love your book, we'll publish it. We are constrained by time and budget to 10-12 books per year. (Buy our books and help us publish more!)
Yes, we pay advances. The highest we've paid is in the low five figures, so, no, you are not going to get a huge offer from us.
Yes, we pay industry standard royalties (although our ebook royalty is twice industry standard: 50% of net receipts).
Yes, our books are for sale everywhere through the good people at our distributor, Consortium.
Yes, all our books are available in print and ebook editions: although no doubt soon we will start adding some ebook only titles.
But all that is by the by: mostly I just wanted to make it very open and obvious that we are open to submissions from everyone.
Posted this morning after watching this video (link from Metafilter):
---
Mon 18 Jul 2011 - Filed under: Not a Journal., Small Beer Press, the future, Working Writer's Daily Planner | 4 Comments| Posted by: Gavin
I'm sorry to announce that I am cancelling the 2012 Daily Planner. I've talked to Consortium, our distributor, and they'll be passing the message through the official channels, so at some point soon it will disappear from your fave indie bookstore. All pre-orders will be refunded this week.
I will post what we have as an ebook for a nominal sum (99 cents?) and maybe put it on Lulu.com as a print on demand title, but for the most part this Planner won't be coming out from us again.
I ran into too many obstacles and ran out of time. The 2013 edition was already problematical due to travel commitments in spring 2012. I apologize to those who were looking forward to it and, given the profusion of planners available, expect that they will find a decent substitute.
Here are the 99c ebook editions of the previous editions: 2012, 2011, 2010
It's hard to admit that I have to put a stop on this title but this might be a good time to list a few upcoming titles: I'm in the middle of adding eight more titles to Consortium's Summer 2012 catalog—including short story collections by Kij Johnson (At the Mouth of the River of Bees) and Nancy Kress (untitled as yet, maybe Fountain of Age), a huge fantastic debut by Sofia Samatar (A Stranger in Olondria), a paperback of the just-published Lydia Millet novel, The Fires Beneath the Sea and a hardcover of the second book in the series, Shimmers in the Night, paperback editions of The Serial Garden (which, although we have a few at the office, is pretty much sold out in hardcover), Kathe Koja's Under the Poppy, Karen Joy Fowler's What I Didn't See, Geoff Ryman's Unconquered Countries, and Laurie J. Marks's Earth Logic.
And then this weekend at Readercon we talked to a couple of authors about putting out ebook editions of their backlist as well as putting out some new work. Can't say who as that would be silly as then it would magically not happen and I would look even sillier than I do for having to cancel the Planner.
One project I'm happy to talk about is the potential Collected Stories of Joanna Russ. Graham Sleight talked to me about it on Sunday. Over the past couple of years, working with the much missed Joanna, Graham put together an approximately 900-page manuscript which includes preferred versions of all her stories in three collections, as well as what amounts to basically a whole new collection of stories. But rather than reprint the books, since some of the stories would be ever so slightly different, I think that once we've talked to the estate and the agent, unless someone else steps in (which is fine with me, as long as the books come out I will be happy), then we'll work on putting it out in two huge paperbacks. Once the book starts to look more likely, we may be asking for help with transcription as it is a huge project and I hope there are enough fans of Joanna Russ with quick and accurate fingers who can help.
Anyway, that's the news from this morning. Readercon report may yet follow, you never know.
---
Mon 30 May 2011 - Filed under: Not a Journal., Cons, events, Publishing, readings, Small Beer Press, To Read Pile, Ursula | Leave a Comment| Posted by: Gavin
But we don't take any pictures. Not true. More like: we haven't yet uploaded any. Soon(ish).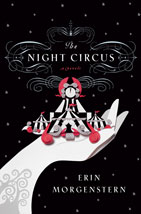 We're back from BookExpo (BEA) where we missed more than ever. At a convention that big you always know there's something you're missing. This time, even with lower attendance and fewer exhibitors than in the past, I missed more due to our own little chaos field: our 2-year-old daughter, Ursula. To a 2-y.o. kid, BEA is: lights, balloons, not a great place to nap, full of strangers—some are nice (some will give you books!), some scary. And unlike her parents, she did not want to be tethered to one spot, meet people, and talk about books. She wanted to go go go. So go we went. Which was great for catching up with other exhibitors and occasionally picking up a book: thanks to Frazer & Sally of Park Road Books in Charlotte we got a couple of indestructible books from Workman which, true to their name, have yet to be destroyed. Amazing how many books fall apart if they're read every day.
The one outside event I went to was an sf reading/q&a I MC-ed which was organized by Gina Gagliano of First Second Books and the New York Public Library. It was a fun night with readings by Lev Grossman, John "William Shatner" Scalzi,  Cat Valente, and Scott Westerfled. Brian Slattery and three other musicians accompanied the readings and there was a q&a afterward. I made a few mistakes: I thought it was the year 2911 and this was 1000th anniversary of the Stephen Schwarzman building and that I was introducing historians, not futurians. But it all seemed to work out ok. I don't know how the afterparty went as I had to slope off and put the kid to sleep. New Yorkers who like the sci-fi: NYPL has you covered this summer.
---
Thu 27 Jan 2011 - Filed under: Not a Journal., ebooks, Edward Gauvin, Georges-Olivier Châteaureynaud, LCRW 26, Small Beer Press | Leave a Comment| Posted by: Gavin
Do yourself a favor: order Swamplandia now.
Here's a suggestion for next year's calendar: Storytellers 2012: The Author Interview Calendar from Balladier Press. Locally made and full of interviews with good people including Lois Lowry, Gregory Maguire, Sara Paretsky, Robert Pinsky, and Shaun Tan.
I find it hard to believe that Nick Bilton is "the lead technology writer for the New York Times" because in this article he seems clueless about books and rights &c. Maybe it's because I'm mired in them everyday. It's funny: if he'd gone to a library, I'd be fine with this (ugh, teasing apart behaviours!) as they would have bought the books. At least pay your coffee rent if you're going to sit there playing with the books for hours. (Via firebrand Pat Holt)
BTW Nick, yes, you are doing wrong. But as Nicola Griffith says readers are who we're trying to reach and it frustrates me when I can't make the customer happy. (Well, most of the time. I've worked retail: the customer is frequently right but sometimes completely wrong.) I'm completely frustrated because agents and writers won't sell World English ebook rights even though no one else is going to buy those rights which means readers everywhere except in North America (hello Mexican readers, hello Brazil, hello Charles, & so on) will be left to either go without (go on, try it, you'll love not reading that book . . . er, wait . . .) or pirating. Wonder which one they'll choose?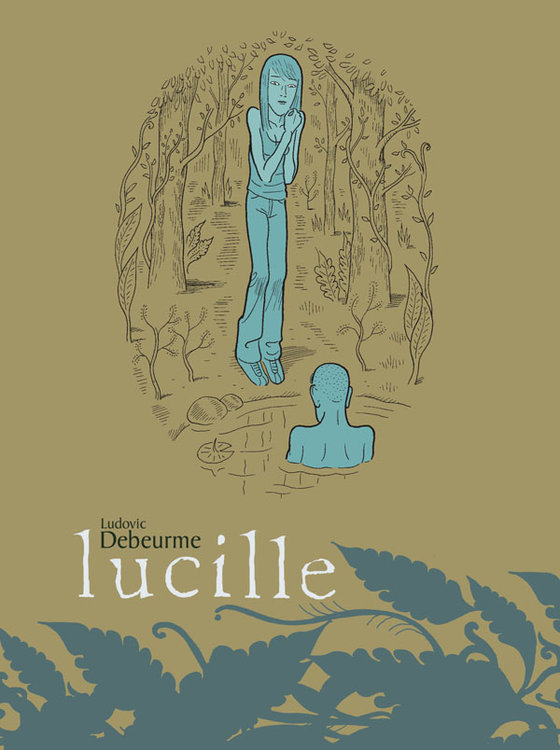 Anyway, in happy news today, A Life on Paper by Georges-Olivier Châteaureynaud and translated from the French by Edward Gauvin, is on the 25-title long list for the Best Translated Book Award. In March they throw 15 of those books out and "Winners will be announced on April 29th in New York City, as part of the PEN World Voices Festival." Just in time, we have a post coming up from Edward about a recent conversation he had with Châteaureynaud about his career. Edward's in Belgium reading and translating—can't wait to see what he comes up with—and here he writes about the best fry joint in Brussels and to going to a comics signing with Ludovic Debeurme, Top Shelf are going to publish his book Lucille in the US this spring, and he will be at the PEN World Voices Festival. Maybe everyone will be there! Maybe we should go. See you there?
And there's a great closely read review of LCRW 26 at SFF Portal.
You have to go see what Australian zinester Vanessa Berry did to her house when her book club read Magic for Beginners.
Hey look, there's a profile of the press in one of our local papers, the Valley Advocate—except I am not in the Valley this week. Someone save me a copy! (Also, it got picked up by io9, nice!) I like that the writer takes the story wider at the end:
It's an oft-heard story in the Valley: an idea that coalesces from the background noise of urban hipster climes comes to rest here. Such moves are often generated by practical concerns like lower rent and quality of life, but the accretion of cultural capital like that of Small Beer or a hundred more arts-driven enterprises has made the Valley a place like few others.
He's right. You can hardly toss a caber down Northampton's Main Street (as with Easthampton, Amherst, Hadley, Holyoke, etc.) without it bouncing off two artists (they make them strong out there), being photographed a couple of times, having a dance piece choreographed about it, at at last squishing a couple of writers.

---
Tue 2 Feb 2010 - Filed under: Not a Journal., 2010, Alasdair Gray, Old Men in Love, Small Beer Press, YouTube | 1 Comment| Posted by: Gavin
and so we are working like mad mad mad on our April book. Which is, I have to say, a bit of a stunner in a couple of ways: that we managed to acquire the title and of course the book itself.
My parents and my own reading tastes only match up sometimes—it would be fun to try and quantify how much/little but I'm not sure that I'll be able to get them onto LibraryThing or Goodreads. Back when I was in high school my mother suggested I try Alasdair Gray's Lanark. Sadly for me I put it aside (with other recommendations, woe is me) for years. After all, if my mother liked it surely it wouldn't be a brain-mangling metafiction set in a world I sort of knew (Scotland) and its mirror underside? It wouldn't be a modern classic that had been anticipated by those in the know for 20-30 years? Urgh. Should have read it.
A few years later in uni when I got around to it I went straight to the university library and read through what I could find in quick order: I think 1982, Janine, Something Leather, and a fabulous collection, Unlikely Stories, Mostly. Later on I was able to catch up on most of what I'd missed and tended to try and read his books when they came out, including Poor Things, A History Maker, another great collection, Ten Tales Tall & True, and a doorstopper, The Book of Prefaces.
In 2003 when The Ends of Our Tethers came out, Canongate UK was in the midst of rearranging its US set up. I queried on US rights but they eventually decided to distribute their own titles here so there was no Gray title on our 2003 or 4 list. Dum de dum. A few years pass. [Insert montage of Small Beer titles, LCRW covers, chocolate bar wrappers, convention badges, tear-stained spreadsheets, etc.]
Then in 2007 Bloomsbury published Old Men In Love: John Tunnock's Posthumous Papers. My copy was given to me by Kelly—signed by the man himself, amazing—and the copy I've been working from, so it may not be quite as pristine as it once was (cough, chocolate stains, cough).
I contacted Gray's agent in November 2007 and in August 2008, on a trip to Scotland, Kelly and I visited Gray in his beautiful, art-stuffed flat in Glasgow. Things went well and contracts were generated and signed. Yay! Small Beer Press would publish the US edition of Old Men in Love. Inconceivable! Yet, apparently coming more true every day.
After the contracts we were soon in discussions with his agents about how we would put the book out. If you've ever seen one of Gray's books—which he designs and illustrates—you'll understand why this wasn't a simple thing. We'll put a section up on here and Scribd to show it off, it's a strong style that works really well on the printed page. But oh the files, oi! Also, the UK paperback was being worked on so we would have corrections to include for our edition (not that many, really, but fascinating to see—we have them as scans of handwritten pages) although we could not use the UK paperback files as they are black ink and ours will be printed in blue and black. There was also one small section that Bloomsbury's lawyers had decided might be actionable so Gray had taken it out but marked where it went with asterisks. On doing a little research it seemed prudent to follow Bloomsbury's example (they have more lawyers, I suspect, than us) so we will have to leave it that way in our edition, oh well. (British politics in the 1970s was ugly, no surprise.) For the curious, the author reports that his Bulgarian publisher is putting out a translation that will include this part of the original text.
There won't be an ebook of Old Men in Love, or at least not yet. Gray is taking a cautious approach to the format but we're still talking with him as we think that DRM-free PDFs would work for this book (whereas html-based formats won't) as they would hold his design and give something of the feel of the paper book.
Gray did some hilarious things in Old Men In Love: John Tunnock's Posthumous Papers including adding his own piece of criticism at the end of the book (and another as a letter within) taking apart the construction of the novel and criticizing it as a fix-up of his own plays and some other work from the 1970s. As with his earlier novel Poor Things, there is a preface (maybe to be included in future editions of The Book of Prefaces?) by another writer, Lady Sara Sim-Jaeger, a distant cousin of the eponymous John Tunnock who, on receiving Tunnock's diary and papers after his death commissions Gray to make something of them. The resulting novel brings together Tunnock's diary from 2001-2007 (there's a smidgeon of politics in there) and his memoir of being brought up by his two maiden aunts in Glasgow. Tunnock, a retired school teacher, is working on a book titled Who Paid for All This? which goes through various forms until eventually Tunnock decides it is to be made up of three strands: Periclean Athens, Medician Florence, and 19th century Bath, England.
All of these stories come together in Gray's final edition into a sometimes hilarious, sometimes dark novel that will be beautifully printed in blue and black ink as the author intended it. What fun it all is! At the moment early copies have wung (surely the past tense of to wing isn't winged?) their way to the trade reviewers and a few others: for everyone else, check it out in April. There's nothing quite like it (not true, see Gray's other novels!) and as ever we can't wait to see what people think of it.
Here's a little more about the book and here (via Wikipedia) is a video of Alasdair Gray on the BBC talking about the book and how he himself is not John Tunnock:

---
Thu 28 Jan 2010 - Filed under: Not a Journal., Small Beer Press, Stories of Your Life, Ted Chiang | 14 Comments| Posted by: Gavin
Working back from January 2011, we're exceedingly happy to announce that in October 2010 we will bring Ted Chiang's first collection, Stories of Your Life and Others, back into print. The title story alone is a knockout and then there are those seven other stories, which together have received a ton of awards and make this one of the strongest collections ever published.
Stories of Your Life and Others has been out of print for a couple of years so we are very excited to bring it back. Don't go paying $100 for it now, wait until October and pay $16! Stories will be published in trade paperback and the table of contents is:
Tower of Babylon
Understand
Division by Zero
Story of Your Life
Seventy-Two Letters
The Evolution of Human Science
Hell is the Absence of God
Liking What You See: A Documentary
Story Notes
And for those readers (us!) waiting for new stories from Ted, the good news is that he just handed in a longish story to Bill Schafer at Subterranean Press. So, two books to look forward to!
ETA: That long story has now been published.
---
Tue 26 Jan 2010 - Filed under: Not a Journal., 2011, Kelley Eskridge, Small Beer Press, Solitaire | 2 Comments| Posted by: Gavin
Where? There!
It's time we announced some of the books we have lined up for 2010 (and '11) — we're going to be hard to keep up, we're moving so fast, shining so bright. (Now, where are my slippers?)
First up (although not in calendric order): a reprint of Solitaire by fabby writer and editor Kelley Eskridge, a novel we really enjoyed when it first came out which we jumped at the chance to reprint. Who else likes it? One of our favorite people:
"Solitaire brilliantly explores…the dubious boundary between 'virtual reality' and the act of imagination—all in the ageless story of a bright, risky kid trying to find out who she is and where her freedom lies."
—Ursula K. Le Guin
and, me!
Solitaire is coming your way in January 2011: a year away—which seems like tomorrow in publishing terms. Better get on that cover and see what Kelley likes!
We've just signed up a bunch of books, more later. (It's time for tea, you know.)
---
Thu 19 Nov 2009 - Filed under: Not a Journal., Small Beer Press, Working Writer's Daily Planner | Leave a Comment| Posted by: Gavin
The somewhat slightly maybe perhaps a teensy-bit delayed Working Writer's Daily Planner has shipped from the printer! It'll arrive on Friday at our distro's distroing HQ (in Jackson, go comb your hair, Tennessee) and from there head out into the wide world. It may not hit stores by the No Shopping Friday-After-Thanksgiving but it should be getting out the week after. Wild cheers will greet any pics sent in of it out there in the wild.
---
Sun 1 Nov 2009 - Filed under: Not a Journal., 51%, Big Mouth House, Gavin J. Grant, Kelly Link, Small Beer Press | 7 Comments| Posted by: Gavin
Lovely news from San Jose: Gavin & Kelly have been awarded the World Fantasy Award, Special Award, Professional, for Small Beer Press and Big Mouth House: yay, we say, yay! John Kessel, whose collection we were proud to publish, was on hand to pick up the Howards which seemed appropriate as it is all about the books.
Other winners include: Jeff Ford (twice!), Margo Lanagan—Jeff and Margo: they rule this award!—Rick Bowes, Kij Johnson, Paper Cities (ed. by Ekaterina Sedia), Shaun Tan, and Michael Walsh of Old Earth Books for his two Howard Waldrop collections.
—
Don't know that we'll keep counting, but this year we did some gender breakdown of a few of the genre awards and back in August we posted the  World Fantasy Award nominees and the gender breakdown:
And the winners  (not counting the two extra Life Achievement Awards to Jane Yolen and Ellen Asher):
6 men (1 AUS, 5 USA)
4 women (1 AUS, 3 USA)
---
Mon 12 Oct 2009 - Filed under: Not a Journal., Forthcoming, Karen Lord, Small Beer Press | 2 Comments| Posted by: Gavin
Small Beer Press are very happy to announce they have acquired the rights to Karen Lord's debut novel, Redemption in Indigo, which received the pre-publication BDS$10,000 Frank Collymore Award in Barbados and will be published as a trade paperback original in June 2010.
Redemption in Indigo is a clever and entrancing debut which incorporates folktales to tell the story of a woman who frees herself from a troublesome and capricious husband only to become the unwitting heroine in a fantastic struggle to reconcile the supernatural forces of fate with humanity's free will.
Jewel Forde interviewed Karen on CBC's "Mornin' Barbados" and Karen's just posted the video on Facebook.
Read the introduction after the break:
---
Thu 17 Sep 2009 - Filed under: Not a Journal., Small Beer Press | 1 Comment| Posted by: Gavin
Fun, if perhaps rather small beer, conversation (with all the usual hallmarks of a net discussion) on the relative obscurity of the phrase small beer. I am always surprised that it isn't a better known phrase. One of these days.
---
Tue 4 Aug 2009 - Filed under: Not a Journal., 51%, John Kessel, Kelly Link, LCRW, Small Beer Press, Year's Best Fantasy & Horror | 1 Comment| Posted by: Gavin
Hey, lovely news today from the World Fantasy Award people. John Kessel's terrific mashup "Pride and Prometheus" from the January 2008 issue of F&SF and reprinted in his collection, The Baum Plan, picked up another award nomination, as did the last volume of The Year's Best Fantasy & Horror, and Kelly & Gavin were nominated for Small Beer & Big Mouth (what a pairing!).
Congratulations to all the nominees! It is an honor to be nominated. Before posting the whole list, here's a quick gender breakdown to follow up on previous award posts:
Novel
The House of the Stag, Kage Baker (Tor)
The Shadow Year, Jeffrey Ford (Morrow)
The Graveyard Book, Neil Gaiman (HarperCollins; Bloomsbury)
Pandemonium, Daryl Gregory (Del Rey)
Tender Morsels, Margo Lanagan (Allen & Unwin; Knopf)
Novella
"Uncle Chaim and Aunt Rifke and the Angel", Peter S. Beagle (Strange Roads)
"If Angels Fight", Richard Bowes (F&SF 2/08)
"The Overseer", Albert Cowdrey (F&SF 3/08)
"Odd and the Frost Giants", Neil Gaiman (Bloomsbury; HarperCollins)
"Good Boy", Nisi Shawl (Filter House)
Short Story
"Caverns of Mystery", Kage Baker (Subterranean: Tales of Dark Fantasy)
"26 Monkeys, Also the Abyss", Kij Johnson (Asimov's 7/08)
"Pride and Prometheus", John Kessel (F&SF 1/08)
"Our Man in the Sudan", Sarah Pinborough (The Second Humdrumming Book of Horror Stories)
"A Buyer's Guide to Maps of Antarctica", Catherynne M. Valente (Clarkesworld 5/08)
Anthology
The Living Dead, John Joseph Adams, ed. (Night Shade Books)
The Del Rey Book of Science Fiction and Fantasy, Ellen Datlow, ed. (Del Rey)
The Year's Best Fantasy and Horror 2008: Twenty-First Annual Collection, Ellen Datlow, Kelly Link, & Gavin J. Grant, eds. (St. Martin's)
Paper Cities: An Anthology of Urban Fantasy, Ekaterina Sedia, ed. (Senses Five Press)
Steampunk, Ann & Jeff VanderMeer, eds. (Tachyon Publications)
Collection
Strange Roads, Peter S. Beagle (DreamHaven Books)
The Drowned Life, Jeffrey Ford (HarperPerennial)
Pretty Monsters, Kelly Link (Viking)
Filter House, Nisi Shawl (Aqueduct Press)
Tales from Outer Suburbia, Shaun Tan (Allen & Unwin; Scholastic '09)
Artist
Kinuko Y. Craft
Janet Chui
Stephan Martinière
John Picacio
Shaun Tan
Special Award—Professional
Kelly Link & Gavin J. Grant (for Small Beer Press and Big Mouth House)
Farah Mendlesohn (for The Rhetorics of Fantasy)
Stephen H. Segal & Ann VanderMeer (for Weird Tales)
Jerad Walters (for A Lovecraft Retrospective: Artists Inspired by H.P. Lovecraft)
Jacob Weisman (for Tachyon Publications)
Special Award—Non-professional
Edith L. Crowe (for her work with The Mythopoeic Society)
John Klima (for Electric Velocipede)
Elise Matthesen (for setting out to inspire and for serving as inspiration for works of poetry, fantasy, and SF over the last decade through her jewelry-making and her "artist's challenges.")
Sean Wallace, Neil Clarke, & Nick Mamatas (for Clarkesworld)
Michael Walsh (for Howard Waldrop collections from Old Earth Books)
---
Mon 15 Jun 2009 - Filed under: Not a Journal., bookshops, Small Beer Press | Leave a Comment| Posted by: Gavin
IndieBound just added a list widget so that people can have multiple wish lists (one for family, one for, er, friends?).
Of course we abused it right away to make a list of Small Beer books. Actually, Small Beer Press books, will have to go back and make a small beer booklist later. Copy and paste at will.
---
Mon 1 Jun 2009 - Filed under: Not a Journal., Publishing, Small Beer Press | Leave a Comment| Posted by: Gavin

Hey, we didn't mail anything out today (we are still [sorry!] behind from our almost-cleared-out warehouse sale, yay!) because there was a glitch in our mailing systems. So we emailed the mailing company, Endicia, and within a couple of hours they returned our call, apologized, and credited us a with a couple of months service free.
Wow.
We used to use P*ney-Bowes and they were awful. Every time we ordered supplies it was like stepping up to someone and asking to be punched in the face. No, wait. Punched twice. There was even a service charge for buying postage. When we bought $400 of postage at the post office it cost $400. When we buy it from Endicia it costs $400. When we bought it from ShtnyBws it cost $418.99. Why?
They introduced some kind of completely useless rewards or points program, they insisted on sending us a stupid magazine (and then tried to charge for it!) and basically made us feel that they could do without us more than we could do without them and we should watch it otherwise they might drop us. Or raise yet another esoteric fee on us.
So: Endicia, what a breath of fresh air. Thanks for the credit!
This message (and recommendation to switch) brought to you by the letters h a p p y and a complete lack of behind-the-scenes-sponsorship.
---
Thu 9 Apr 2009 - Filed under: Not a Journal., Small Beer Press, website bumph | Leave a Comment| Posted by: Gavin
We just got a query on how socially Web 2.0 (isn't it 2.1 by now?) this press is. Not much, we said. We're the retiring types. It's fun to put the books out there, not us. But then the listing began. And did it go on:
Obviously we have this bloggity-type thing with RSS feed and livejournal syndication for which we sometimes get people to write but usually it is robot-produced text (such as this: 1001011010101000110).
We dropped myspace: hated it. (It would be great if we were a band. We're not.)
We're on Scribd.
We're on LibraryThing.
We're sort of on Flickr.
And on YouTube.
We're on Facebook. (Fixed, thanks Jed!)
Gavin's on IndieBound—we should add the press as an indie business—and Goodreads.
Some of our authors are on Twitter (although god knows we're not, so maybe we can add to this later): Benjamin Parzybok, Holly Black, Jedediah Berry, Alan DeNiro, & ?
Not sure which of these is our favorite. Or if there's something else that would be fun to join?
---
Mon 8 Dec 2008 - Filed under: Not a Journal., LCRW, Small Beer Press, Year's Best Fantasy & Horror | Leave a Comment| Posted by: Gavin
Charles Tan asks the questions:
In the US it's mostly only tea, coffee, and coffee that are Fair Trade whereas in the UK there are many more products. I think its very important to support Fair Trade and other programs like that. I'd rather (and this is a currently skint penny-pinching Scot talking) buy something made by employees paid a fair wage to encourage that market than to buy a bunch of cheap shit made in factories where wages and labor laws are a joke.
---
Wed 3 Dec 2008 - Filed under: Not a Journal., ebooks, Small Beer Press | 1 Comment| Posted by: Gavin
Hey, we just dropped the prices on a bunch of books. If you have them already, yay! (They make good presents….) If that doesn't work, don't worry, next year we will publish Many Good Books.
2) All Our Base Can Belong To You. The Whole Small Beer Ebook Package: 20 books, the current LCRW, various podcasts and movies on a handy 2 GB flash drive all yours for $99.95.
---
Sun 26 Oct 2008 - Filed under: Not a Journal., Small Beer Press | Leave a Comment| Posted by: Gavin
Eek! Scotland, say it cannot be so! "Sales of beer slump by 7% as recession takes hold."
---