Tue 22 Jun 2021 - Filed under: Not a Journal., LCRW| Posted by: Gavin
Out goes a new zine into the world. 43rd of its line.
Most are mailed out, at least. What's it got? A Night Farmers' Museum, Half a Papatya, Shiny Green Floors, Mysteries, Wires, Gutter-Princes, Acting Tips, Three Favours, Poems, King Moon's Tithe to Hell, and a Time Travel Self-Care System.
All of which can be yourn.
---
Wed 30 Dec 2020 - Filed under: Not a Journal., Elizabeth Hand, Elwin Cotman, LCRW, Susan Stinson| Posted by: Gavin
In 2020 like everyone else in the world we rang the changes pretty hard. Our kid has been remote schooled (i.e. at home) since March, we closed Book Moon to walk-in browsing and ran it as a phone, online, and curbside pickup joint, and ran ourselves as hard as we could just to stand still.
Here's an indented aside on Book Moon: it's a small, local bookshop with an outsize national and international reach and those two facts kept it alive this year. We have a small staff, 4 smart and hardworking part-time booksellers, me and Kelly, and Kelly's mother, an invaluable volunteer. We worked either as the 2 of us (plus kid doing school) or either Jed or Amanda alone in the store. On weekends in autumn and winter, Franchie worked outside as a carnival barker — although everyone has mixed feelings about actually trying to attract more people to the store. Having only one person in the store at a time was tough. I'm glad we only have one phone line and appreciate people leaving messages.
Every month at Book Moon has been our best month — but some of that is just us having fun with words. March to October sales were flat flat flat. We took out a small PPP loan which I think will be turned into a grant. Our landlords gave us a truly needed break on the rent — it was the difference between breaking even and losing money. All that aside, sure, these were our best March, April, May, June, July, August, September, and even October yet. November 2020 was 20% up on November 2019. December 2020 beat (THANKS ALL!) our actual best month so far, December 2019 — but woah what a different kind of work all these phone and internet orders are.
Book Moon is part of Bookshop.org. Do I want to only have a Bookshop site? No. Do I think it's a good thing? People love it and if it gets them off the crappiness that is Am*zon, all the better.
I hoped and expected sales to grow this year. Easthampton has been very welcoming to having its own bookstore. But I also expected to have 1-3 booksellers in the store each day who were not Kelly or me. Covid meaning only us or 1 person at a time in the store has meant squeezing time for Small Beer pretty hard. Will it change? Yes. Soon? No.
So we ran ourselves hard because what we are doing, publishing books, running a bookshop, putting out a zine, is what we really want to keep doing. Do I want 750 Book Moons around the country or to publish 120 books a year? Not really. Do I like this what we're doing? Yes!
So as purveyors of the written word — be it in printed book form, ebook, audiobook, zine, or T-shirt format — to readers local and far flung we are pretty damned grateful to still be around here at the end of December 2020 and to be (knock on wood, wearing a mask, washing hands) healthy. We'd like to do this for some years to come so we owe you thanks for buying books from us, borrowing them from a library, attending events, picking them up used, reviewing and sharing them.
In 2020 we published one new book (1), one TV tie-in (2), brought two books back into print (3) in new editions (as well as innumerable reprints, but that might be too much for me to go find), and published two issues of LCRW (41 — the free one, 42 — the answer, of course).
 Elwin Cotman, Dance on Saturday: Stories
— Karen Russell, "In addition to being wildly inventive, is also so goddamn funny."
— and the reason for the title of this post. It really is an amazing read.

Nathan Ballingrud, Monsterland
— if you watch the show on Hulu try and match the stories to the episodes.
(i) Elizabeth Hand, Generation Loss
— Danielle Trussoni, New York Times Book Review: <"Elizabeth Hand's Cass Neary series began in 2008 with Generation Loss, a startling and addictive novel that introduced a protagonist fueled by drugs and post-punk irreverence.
— More news on book 2 & 3 in the Cass Neary series in early 2021.
(ii) Susan Stinson, Martha Moody
— Karen Rigby, Foreword Reviews: "An exuberant, cheeky Western in which sensual hunger steers an offbeat homesteader toward freedom."
Other things that happened: since a friend talked us into joining the local Hot Chocolate Walk me and the kid have joined 6,000+ people in early December on a walk to raise money for a local shelter organization, Safe Passage. This year there was no walk but of course Safe Passage still needs the funds so we put up our page and it was just beyond inspiring and so lovely to see people from all over the country donate. Thanks, all. I continue to review zines for Xerography Debt and really enjoy the different views of the world represented in zines.
Weightless Books continues along as a half decent DRM-free independent alternative ebookstore. Next year, time willing, Michael and I have a few ideas to freshen it up. But that would be after everything else gets done.
In LCRW news, a story from #40, Michael Byers's "Sibling Rivalry" was reprinted in Best American Short Stories 2020, edited by Curtis Sittenfeld. We gave away #41 to print and electronic subscribers to provide a moment of joy for one and all. This year has been so crappy, sending out a couple of hundred free zines was a respite.
This was a year in which we writers sent us longer stories that caught us by surprise. From LCRW 42, Sarah Langan's You Have the Prettiest Mask was excerpted on Lithub and there were 2 long stories in LCRW 41, Rachel Ayers, "Magicians & Grotesques" and David Fawkes's "Letterghost."
We have quite a backlog of good things to come for LCRW. Will 2021 be the year we manage 3 issues? Perhaps, perhaps, perhaps. I know we are publishing collections from Alaya Dawn Johnson, Isabel Yap, Jeffrey Ford, Zen Cho, and one more writer late in the year, perhaps there will be space for another LCRW in there somewhere.
---
Mon 7 Dec 2020 - Filed under: Not a Journal., LCRW, subscriptions, the world| Posted by: Gavin
As announced in November, LCRW print and digital subscription prices will be rising on January 1, 2021, but now I have the actual numbers:
The single issue digital price will be $3.99.
The 4-issue digital subscription price will be $12.99.
The single issue print price will be $6 (USA),  $8 (Canada), and $11 (World).
The 4-issue print subscription price will be $24 (USA),  $32 (Canada), and $44 (World).
Subscribe now to get ahead of the game. Subscribe then for fun. Donate to your fave charity if you can.
Cheers!
Gavin
---
Fri 13 Nov 2020 - Filed under: Not a Journal., LCRW| Posted by: Gavin
Next week the new issue of LCRW goes out with all your questions answered and, for some people, a chocolate bar. Perhaps we should be sending out LCRW masks but the responsibility of readerly enjoyment is quite enough for us. The responsibility for the lives of our readers is fainting couch material.* Thanks everyone who wears a mask in public.
All your questions? Since everything comes down to What Is The Point Anyway? Yes. We are going with Douglas Adams's answer, pushing it further from funny to unfunny and perhaps back to funny.
The zine comes out the same as Obama's A Promised Land. Wonder which one will sell more?
You may have read an excerpt from Sarah Langan's "You Have the Prettiest Mask" on Lit Hub. It is a huge, dark novella and as ever I am looking forward to hearing what people think of it. Masks being something we give more thought to every day.
The full table of contents is now up:
Sarah Langan, "You Have the Prettiest Mask" [read an excerpt on Lit Hub]
Vandana Singh, "Sticky Man"
Stewart Moore, "Madeline's Wings"
Jack Larsen, "Bright and Shabby Buses"
Kristin Yuan Roybal, "Separation Theory"
poetry
Holly Day, Two Poems
nonfiction
Nicole Kimberling, Cooking Column: "The Stories We Tell"
The zine will be in the mail at some point next week and the ebook will go out on Weightless on Tuesday. (Not as sure about other ebook sites.) It is very cheering to put a zine out in the middle of the pandemic. To take stories from writers and send them out to readers. To imagine a readership with the mail piled up untouched for 3 days for pandemic/magical thinking reasons, and then taking the zine from the pile, putting feet up, getting comfortable, digging in.
* What makes good fainting couch material is something we often ponder from our chaise lounges. Something soft, something forgiving. Something not made of thinly sliced trees. Something like a hammock or a panda.
---
Tue 30 Jun 2020 - Filed under: Not a Journal., LCRW| Posted by: Gavin
Hey, it is publication day for the new issue of LCRW! We are celebrating all day by relaxing by the seaside with mimosas. It is a sunny day with a breeze and the shade of the trees it hitting me just right. Later someone, not me, is going to produce a fruit plate. If you happen to call Book Moon and I answer the phone, that's not me, that's my semi-sentient personal AI who may be able to help you find a book or may check in on your feelings about the word pudding and the utility of graprefruit cannons as distractors for angry 11-year-olds.
The other day after mailing out all the LCRWs, I went to update the subscriber database so mark some subscriptions expired. Except! Ha! Made myself laugh! No subscriptions expired because this was a freebie to all the subscribers! So, thank you, subscribers! It is mostly great fun to make this zine and send it out into the world and it was delightful to send this issue out as a thank you for supporting the work.
It's a big issue: we packed 2 novellas and a long story in there along with Nicole Kimberlings "Quarantine Pantry Challenge" column. And of course the fabulous cover illustration, "Mirrie in the Sea Storm," is by Vicky Yuh.
Also, 2020 being so uneven, LCRW 41 is the first thing Small Beer has published this year. We'd meant to have Elizabeth Hand's Generation Loss paperback out in April (it is printed, at the warehouse, and ready to roll out in August) and Elwin Cotman's new collection, Dance on Saturday, out this month, but: COVID-19 meant we asked our booksellers at Book Moon not to come in to the shop, so we spent much of spring here. That may change a little in upcoming months, as we need to find new balances in the new world, or, it may not. Who knows how anything will go — except the chances of me getting on a plane this summer is near zero, so: more time for making books or more time in BKMN? The USA is doing such a terrible job of controlling the virus — which, you know, just means being polite enough to wear a mask in public — that we may remain in the equivalent of lockdown until there is a vaccine (eek).
All of which is to say, we are delighted to have actually published something in this the last day of the first half of 2020. We look forward to hearing readers' reactions and to publishing many more things in the second half of the year.
---
Wed 20 May 2020 - Filed under: Not a Journal., LCRW| Posted by: Gavin
The next issue of LCRW, no. 41, will be published in print and ebook form on June 16th, 2020, and will be known as LCRW Forty (Extraordinary) One.
That cover there, that's a place holder for a fabulous piece of art.
The page for it will go up soon but in the meantime: news!
LCRW 41 will be sent to print and ebook subscribers — and anyone who subscribes to LCRW before June 15 — for free.
We will check in with the lovely indie bookshops that usually carry LCRW and see if they are going to be open but many are in the same position as Book Moon which won't be open for the forseeable future for anything but curbside pickup from May 27th at the earliest. So since this issue can't find readers the usual way, maybe it will find a few more readers in a different way.
The Table of Contents includes two novellas which will take you to two very different places. Best of all, neither of those places is this one.
There are many subscription levels — my favorite remains the chocolate subscription (which is tough in warm weather as that price does not include cold packs) — and #10, the huge donation & a free chocolate subscription.
---
Tue 24 Sep 2019 - Filed under: Not a Journal., John Crowley, LCRW, The Moon| Posted by: Gavin
We have some news coming tomorrow. It's not about announcing a new short story collection coming next summer which will provoke much fainting and sharing on the sosh meeds. It's not about the next issue of LCRW, coming together, should be out in November, as per usual, fingers crossed for a yay. Neither is it about a John Crowley reading in Easthampton in November, but that should be happening. We haven't been unlawfully prorogued, so it's not that. More manana!
---
Tue 20 Aug 2019 - Filed under: Not a Journal., A. B. Young, LCRW| Posted by: Gavin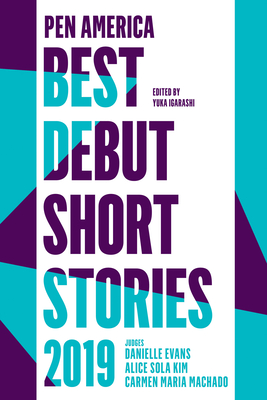 Today Catapult publishes PEN America Best Debut Short Stories 2019, edited by three superstars writers, Carmen Maria Machado, Danielle Evans, & Alice Sola Kim.
The dozen debut authors are all winners of the $2,000 PEN/Robert J. Dau Short Story Prize for Emerging Writers. The stories collected here were originally published in Alaska Quarterly Review, Auburn Avenue, Black Warrior Review, Conjunctions, Epiphany, The Iowa Review, Kweli, Nimrod Journal, The Rumpus, The Sun, and I am delighted to say, Lady Churchill's Rosebud Wristlet. That story is A. B. Young's "Vain Beasts" from LCRW 38.
With editors like these, I am very much looking forward to reading this book. Here's a little more about it:
"Prominent issues of social justice and cultural strife are woven thematically throughout 12 stories. Stories of prison reform, the immigrant experience, and the aftermath of sexual assault make the book a vivid time capsule that will guide readers back into the ethos of 2019 for generations to come . . . Each story displays a mastery of the form, sure to inspire readers to seek out further writing from these adept authors and publications."—Booklist
Who are the most promising short story writers working today? Where do we look to discover the future stars of literary fiction? This book offers a dozen compelling answers to these questions.
The stories collected here represent the most recent winners of the PEN/Robert J. Dau Short Story Prize for Emerging Writers, which recognizes twelve writers who have made outstanding debuts in literary magazines in the previous year. Chosen by a panel of distinguished judges, themselves innovators of the short story form, they take us from the hutongs of Beijing to the highways of Saskatchewan, from the letters of a poet devoted to God in seventeenth-century France to a chorus of poets devoted to revolution in the "last days of empire." They describe consuming, joyful, tragic, complex, ever-changing relationships between four friends who meet at a survivors group for female college students; between an English teacher and his student-turned-lover in Japan; between a mother and her young son.
In these pages, a woodcutter who loses his way home meets a man wearing a taxidermied wolf mask, and an Ivy League–educated "good black girl" climbs the flagpole in front of the capitol building in South Carolina. Each piece comes with an introduction by its original editors, whose commentaries provide valuable insight into what magazines are looking for in their submissions, and showcase the vital work they do to nurture literature's newest voices.
Stories by Tamiko Beyer, Sarah Curry, Laura Freudig, Doug Henderson, Enyeribe Ibegwam, Jade Jones, Pingmei Lan, Marilyn Manolakas, Jon Paul Infante, Kelsey Peterson, Erin Singer, and A.B. Young
ABOUT THIS YEAR'S JUDGES
Danielle Evans is the author of Before You Suffocate Your Own Fool Self, which was a co-winner of the 2011 PEN/Robert W. Bingham Prize for a Debut Short Story Collection, the winner of the 2011 Paterson Fiction Prize and the 2011 Hurston/Wright Legacy Award for fiction, and an honorable mention for the 2011 PEN/Hemingway Award. She teaches in The Writing Seminars at Johns Hopkins University.
Alice Sola Kim is a winner of the 2016 Whiting Award. Her writing has appeared or is forthcoming in Tin House, McSweeney's, BuzzFeed, and The Year's Best Science Fiction and Fantasy. She has received grants and scholarships from the MacDowell Colony, Bread Loaf Writers' Conference, and the Elizabeth George Foundation.
Carmen Maria Machado's debut short story collection, Her Body and Other Parties, was a finalist for the National Book Award, the Kirkus Prize, the Art Seidenbaum Award for First Fiction, the World Fantasy Award, the International Dylan Thomas Prize, the PEN/Robert W. Bingham Prize for a Debut Short Story Collection, and the winner of the Bard Fiction Prize, the Lambda Literary Award for Lesbian Fiction, the Brooklyn Public Library Literary Prize, the Shirley Jackson Award, and the National Book Critics Circle's John Leonard Prize. She is the writer in residence at the University of Pennsylvania.
---
Mon 25 Feb 2019 - Filed under: Not a Journal., Abbey Mei Otis, Andy Duncan, Claire G. Coleman, John Schoffstall, LCRW, Vandana Singh| Posted by: Gavin
Following up on my earlier 2018 wrap-up, I'd meant to post something near the start of February about the 2018 Locus Recommended Reading List but so it goes. The whole issue is worth digging into if you like weird or sff&h or genre fiction at all as between these reviewers they've tried to see everything that came out last year. Not everything is included in their write up but many are and I'm proud to say that 4 of our books and 3 stories we published in collections and one in LCRW were included.
I'm going to start with a lovely quote from Gary K. Wolfe and then put some reviews for each title:
It's worth noting that three of these collections (Singh, Otis, and Duncan) came from Small Beer Press, which has become a reliable source for innovative short fiction collections.
—
Gary K. Wolfe
2018 Locus Recommended Reading List
Andy Duncan · An Agent of Utopia
"An Agent of Utopia", Andy Duncan (An Agent of Utopia)
"Joe Diabo's Farewell", Andy Duncan (An Agent of Utopia)
"Dying Light", Maria Romasco Moore (Lady Churchill's Rosebud Wristlet #37, 7/18)
Abbey Mei Otis · Alien Virus Love Disaster
John Schoffstall · Half-Witch
Vandana Singh · Ambiguity Machines & Other Stories
"Requiem", Vandana Singh (Ambiguity Machines)
Readers can go and vote for their own favorites in the Locus Poll and Survey (deadline 4/15).
Reviews
Vandana Singh · Ambiguity Machines & Other Stories
"A major short story collection." — Jonathan Strahan
"An essential short fiction collection in a year that saw many good ones. Singh's superb work has appeared in a wide range of venues, and it is good to have a representative selection in one place." — Graham Sleight (Ten books of the year)
John Schoffstall · Half-Witch
"Other highly recommended titles are Half-Witch from John Schoffstall, a traditional fantasy except that the sun orbits the world and God takes part as a not-very-helpful character . . ." – Laurel Amberdine
"Though billed as YA, had plenty for all to chew on in its vision of a magic-inflected Europe and a protagonist with a direct (if interference-riddled) line to God." — Graham Sleight (Ten books of the year)
P.S. We just sold audio rights to Tantor on this title so listen out for that later this year.
Claire G. Coleman · Terra Nullius
"Searing." — Gary K. Wolfe
Abbey Mei Otis · Alien Virus Love Disaster
"Abbey Mei Otis publishes in literary journals as well as SF magazines, so many of the weird SF and fantasy-infused stories in Alien Virus Love Disaster will be new and delightful for our readers." — Tim Pratt
Andy Duncan · An Agent of Utopia
"Andy Duncan – in what might well be the collection of the year – invoked everyone from Sir Thomas More to Zora Neal Hurston in An Agent of Utopia, which also brought together some of his most evocative tales about the hidden corners of Americana, from an afterlife for Delta blues singers to the travails of an aging UFO abductee." — Gary K. Wolfe
". . . a book that showcased why he is a treasure." — Jonathan Strahan
"An essential introduction to one of the great tellers of fantastic tall tales." — Graham Sleight (Ten books of the year)
"Andy Duncan's charming and affable stories abound with hidden depths, and An Agent of Utopia is no different, with a dozen stories, including a pair of originals that are generating a lot of buzz." — Tim Pratt
Lady Churchill's Rosebud Wristlet
"My very favorite story this year may have been another story from a veteran of both SF and Mystery: 'Dayenu', by James Sallis, from Lady Churchill's Rosebud Wristlet. It's an exceedingly odd and unsettling story, beautifully written, about a veteran of a war and his rehab – from injuries? Or something else done to him? And then about a journey, and his former partners. . . . The story itself a journey somewhere never unexpected." — Rich Horton
---
Tue 28 Aug 2018 - Filed under: Not a Journal., CLRW, LCRW, Reviews, WCLW, WHAT, WLCR| Posted by: Gavin
Rich Horton included a couple of stories from this spring's LCRW 37 in a recent short fiction roundup in Locus and since the reviews are now online I've reprinted them here because the stories are excellent and should be widely read. As I went to find Maria Romasco Moore's twitter ID to tag her in the review I saw on her website that besides her fantastically titled forthcoming chapbook from Rose Metal Press, Ghostographs, this summer she sold her debut novel, congratulations, Maria!
Someone on twitter recently asked if we publish novellas and I answered that we sometimes do in LCRW — although if asked in person I usually add something to indicate that  a novella has to be as good as as 2-3 short stories. James Sallis's "Dayenu" is. Last night I was looking at one of Gardner Dozois's Year's Bests Science Fiction and I very selfishly missed him again thinking that this was a story he would have enjoyed. It's funny how much one person's reading can influence so many others. Ach. Anyway, here are the reviews:
"Dying Light" by Maria Romasco Moore (Lady Churchill's Rosebud Wristlet, March) is a strong story set on a starship carrying passengers in suspended animation, heading to a newly colonized world. The passengers live in "the light", a virtual environment, to keep them mentally sharp. The narrator, Ruth, is worried about her wife, Mag, who has become self-destructive – an odd thing in the "light", where one can do what they want to their virtual bodies without necessarily affecting their "real" body. The real problem is Ruth and Mag's relationship, which the story foregrounds. It's well enough executed, but what intrigued me was the backgrounded SFnal aspects – the "light" and how it works, the hints about the state of Earth society and how that affects the colony's prospects. Neat stuff, even if I'm not quite sure I read it the way the writer intended.
Even better is a remarkable long story by James Sallis, "Dayenu". It opens with the narrator doing an unspecified but apparently criminal job, and then fleeing the house he was squatting in, and meeting an old contact for a new identity. Seems like a crime story – and Sallis is primarily a crime novelist – but details of unfamiliarity mount, from the pervasive surveillance, to a changed geography, to the realiza­tion that the rehab stint the narrator mentioned right at the start was a rather more extensive rehab than we might have thought. Memories of wartime service are detailed, and two partners in particular – a woman named Fran or Molly, a man named Merrit Li. Page by page the story seems odder, and the destination less expected. The prose is a pleasure, too – with desolate rhythms and striking images. Quite a work, and not like anything I've recently read.
---
Wed 4 Apr 2018 - Filed under: Not a Journal., LCRW, Publishing| Posted by: Gavin
Since we're about to put out the prime and fantastic 37th issue of LCRW (the one with the dragon on the cover), it's a good time to call for more submissions.
Last year we raised the LCRW pay rates to US$0.03/word ($25 minimum) for fiction and $10/poem. As stated in our guidelines, we are always especially seeking work by women and women of color and other historically underrepresented groups.
We only read submissions on paper so that Kelly and I can read everything. Writers who live outwith the USA can email submissions but please be forewarned: we are even slower to read email submissions than we are paper submissions. But we do read them all.
We would very much appreciate it if you could pass this call for submissions on to women writers, especially women of color.
---
Fri 6 Oct 2017 - Filed under: Not a Journal., Christopher Rowe, Howard Waldrop, LCRW| Posted by: Gavin
Today in a nice surprise the Austin Chronicle features one of Austin's own great writers, Howard Waldrop. It made me laugh from the quote that goes with the photo onwards: "Just sit down in the chair and start writing and then after 10 or 12 years you'll figure this stuff out."
Howard is one of 20+ authors (including Christopher Rowe) who will be in Santa Fe at the Jean Cocteau Cinema this weekend for the huge George R. R. Martin Wild Cards celebration. It sounds like so much fun! One day I will get back to Santa Fe and visit the cinema and see all the groovy stuff they have there.
There are more than a couple of great lines in Elizabeth Banicki's Austin Chronicle Waldrop profile including this paragraph:
I'd been scouring libraries across town for collections of his writings. His brilliant short stories "Mary Margaret Road-Grader" and "The Ugly Chickens" had me high on how he bends reality while staying completely grounded in human nature. In those stories, unremarkable people adventure through fantastical scenarios where their physical and psychological worlds are woven together, often indistinguishable. The residual effects stayed with me for days. Great writing does that thing where you're reading along and then – POP! – you get socked with a sentence or paragraph so clean, words so perfectly chosen to relate to human experience, that you can only drop the book into your lap and recover. Waldrop's writing does that.
But I am slightly worried about a couple of later parts:
Waldrop doesn't believe he's a mystic, but he does believe he can kill any publication just by letting them publish his work.
and then at the end:
Waldrop has various works in progress, one of which will be published in Lady Churchill's Rosebud Wristlet.
Eek!
I think LCRW will be ok. In the meantime, Howard's most recent collection Horse of a Different Color is 50% off this week to celebrate!
---
Fri 22 Sep 2017 - Filed under: Not a Journal., LCRW| Posted by: Gavin
Since people are posting about getting LCRW on twitter* — wait, what if they're posting about it on other platforms (in other silos) and I can't see, wah, so sad to be a human not an AI scanning all social media in these times — then it must be real and not just a dream that it was printed recently at Paradise Copies and sent out to those lovely readers.
Some people get the chocolate, some people get the epub (where chocolate must be self-supplied). Some people are probably not getting it on the Am*zone, etc., as the epub failed some kind of test there. Feh. Anyone who think ebooks should be free should try producing an epub file that passes all the different epub validator tests — and then come back in 2-3 years when it has to be remade to pass the newer tests.
Anyway: LCRW. It is the 36th iteration, the first of the year. Maybe 2017 will not completely suck? No, it will. The title is in pink, can you tell? The cover of the print copy does not look like the ebook version for fun. I haven't used a color cover for too long and this one makes my eyes hurt so well. It is good to make things and send them out in the supposedly analog world — hat tip to the world-as-simulation or Berenst*in Bears theorists.
Also: it's gone out to some lovely bookstores: Borderlands, DreamHaven, Magers & Quinn, & more. How do I love thee, independent bookshops and booksellers? A lot. A whole lot. Even the ones that don't want to carry a supposedly twice-yearly occasional outburst. Yesterday I went into Broadside Books here in Northampton and instead of dropping off the zine I picked up a bunch of books for kid presents. But they had such nice books!
Oh well, next time. In the meantime, if you too have already read M. T. Anderson's Landscape with Invisible Hand and aren't ready for the heartbreak of The Penderwicks in Spring, then sure, pick up LCRW. Will it hold back the unending crush of news of immensely stupid people doing immensely stupid things? For a little while, just a little while.
* Not all lcrw tweets will be LCRW tweets.
---
Mon 5 Jun 2017 - Filed under: Not a Journal., Art, LCRW| Posted by: Gavin
We're working on LCRW 36 and I just love this cover, "I Was Raised By The Forest" by kAt Philbin, so much I had to post it.
(Get LCRW delivered just for you.)
---
Mon 13 Mar 2017 - Filed under: Not a Journal., LCRW| Posted by: Gavin
A few weeks ago I posted this on Twitter:
Pay rate raise for LCRW. Fiction: US$0.03/word ($25 min); $10/poem. Always seeking work by women & writers of color https://t.co/oQs6IdTRoy

— Persisting Resisting (@smallbeerpress) January 13, 2017
And I wanted to bump it here, especially the part about "Always seeking work by women & writers of color" — which I have said in interviews (Reckoning | Tor) and added to our Guidelines.
Our previous rates were: $25/story, $5/poem. Our new rates are: fiction & nonfiction, US$0.03/word ($25 min); $10/poem. We still only take paper submissions and aren't the fastest responders but that's something we will work on for 2017. In the meantime, anything you can do to help spread the word is much appreciated, thank you.
---
Sat 31 Dec 2016 - Filed under: Not a Journal., Greer Gilman, LCRW, Nathan Ballingrud, Nicole Kornher-Stace, Ted Chiang, Ursula K. Le Guin| Posted by: Gavin
On the last day of the year: a quick fly-by on Small Beer books. In 2016 we (on purpose) published the fewest number of books we've done for a while and an unusual ratio of hardcovers to paperbacks — it's also hard to properly count them. We published two trade paperbacks (Jeffrey Ford's A Natural History of Hell and John Crowley's The Chemical Wedding) but did we put out three hardcovers (Joan Aiken's The People in the Castle, Sofia Samatar's The Winged Histories, and Ursula K. Le Guin's Words Are My Matter*) . . . or four or seven — including the Kickstarter there were three hardcover editions of The Chemical Wedding. . . .
All but The Chemical Wedding received starred reviews and ended up on Best of the Year lists and I toast each and every author. (Or, I will tonight!)
* A moment to celebrate: Words Are My Matter was our third title with Ursula K. Le Guin after her translation of Angélica Gorodischer's Kalpa Imperial and her two volume The Unreal and the Real.
And even though we only published five titles (plus that fun but total time sink Kickstarter) I manage to be behind with so many things. Even when I reduced the number of books we published, I'm still behind. But! There are so many things to fill me with despair! So many interesting people on twitter! So many leaves to pick up on the walk to school. So many books to reprint — sneaked that last one in. I don't think I've ever gathered in one place which books we reprinted in one year so here goes:
Nathan Ballingrud's first collecton, North American Lake Monsters. Third printing — this book has legs! (Horrible things happen to those legs in at least one of the stories, but, still, legs!) The good news: Nathan is working on his next collection.
Naomi Mitchison's novel Travel Light. Second printing. I read the first part of this to our 7-year-old who is part dragon herself and she really enjoyed all the parts with Uggi and the other dragons. She has the proper disregard for heroes, at least sometimes.
Ursula K. Le Guin, Words Are My Matter. The first printing was in October and the second in December — could I have increased the first print run? Yes. But I am so good at overprinting, so ordering a print run that was 220+% of the initial orders seemed like a solid call. Ordering another 50% of that first run was fun.
— A reprint not of our own: The Unreal and the Real in one volume, not two, with one extra story by Joe Monti at Simon & Schuster/Saga as part of a raft of Le Guin titles that they will publish including at some point a Charles Vess illustrated Complete Earthsea book I am very much looking forward to.
Another reprint not our own: Ted Chiang's collection Stories of Your Life and Others (aka Arrival) by Vintage. The movie of the title story has made $90 million in the USA alone and the paperback edition was on the New York Times bestseller lists for four weeks which translates into thousands and thousands more readers for Ted's fabulous stories. Sometimes, no, wait, very infrequently, things go right.
Nicole Kornher-Stace's YALSA Best Fiction for Young Adults 2016 novel Archivist Wasp. Third printing, May 2016. A book that blew out the door and keeps on going. As with Nathan above, Nicole is working on her next book.
Greer Gilman, Cry Murder! in a Small Voice. Second printing, March 2016. The first of Greer Gilman's Ben Jonson, Detective novellas. Dense, bloody, funny, fantastic. Wait, I see a pattern here: Greer is also working on her next book. Writers write!
I think that's it: five new titles and five reprints plus the de rigueur two issues of LCRW — thank you writers, subscribers, and booksellers for getting behind the only zine named after a Brooklyn girl who moved to London, married a Lord who probably had the syph, and published her own fancy fancy literary journal.
Sometimes in the past I've posted year end Small Beer bestseller lists but I find them oddly hard to do: should I list books shipped from our lovely distributor, Consortium (now owned by Ingram)? But what about website and bookfair sales? Books shipped out from Consortium, can and will be returned, sometimes months later. Should I post Bookscan rankings? Bookscan only seems to capture about 30-50% of actual sales — which I always forget when I look at their reports, oops, but is very clear when I look at sales/return numbers from Consortium.
Either way, we sold a lot of books in 2016: thank you. In 2017 we have many books planned and — if all goes well — more reprints. No Kickstarter, at least, I don't think so right at this moment in the middle of inventory and preparing for 1099s and so on. There is a Howard Waldrop project kicking around…. We'll see. Two more issues of LCRW FTW. We will go to AWP in Washington, DC, in February and Kelly is teaching at Tin House in Portland in July. I just received an update (no real movement, but the possibility of movement) on a secret project we've been slowly trying to make work for at least five years — it may not work, c'est la vie in publishing: try and make something happen for years, sometimes it flames out, disappears, or ends up elsewhere but if it ever did come together, wow, what fun.
And at the very end of this year I signed a contract and sent of a check for a short story collection that has been a long time in the making — but more on that in the new year: more books, more cheer, and of course: more fighting for freedom, equality, and justice for all. Happy new year to you and yours.
---
Fri 12 Feb 2016 - Filed under: Not a Journal., DRM-free, Free books, LCRW, Weightless Books| Posted by: Gavin
We're celebrating moving to our new webhost, Dreamhost, with a special that will run all month:
Buy any ebook on our lovely DRM-free indie ebookstore WeightlessBooks.com between 12 a.m. February 1 and 11:59 p.m. February 29(!) 2016 and receive a free 4-issue LCRW subscription (worth $9.95!). If you're already a subscriber, you will receive a 4-issue subscription extension. And if you buy an LCRW subscription, this will basically double it, but this offer applies to any ebook bought from this store this month.
(If you'd rather not receive this bonus, please email us, thank you.) The bonus LCRW subscription will be added to your Library in the first week of March.
Why? We had an awful experience at the end of the year when our previous webhost dropped all our sites for a whole week. When we asked about back ups, they said the back ups were in the same place as the actual site . . . and could not be reached. Which means they were nonfunctioning backups. Not impressive.
So now we have signed with Dreamhost who promise 99.9% or higher(!) levels of uptime and it is time to celebrate and thank all the readers who choose Weightless!
Here are some Small Beer bestsellers as a place to start:
After the Apocalypse, Maureen F. McHugh
A Stranger in Olondria, Sofia Samatar
Redemption in Indigo, Karen Lord
Travel Light, Naomi Mitchison
North American Lake Monsters: Stories, Nathan Ballingrud
At the Mouth of the River of Bees, Kij Johnson
Solitaire: a novel, Kelley Eskridge
What I Didn't See and Other Stories, Karen Joy Fowler
---
Wed 27 Jan 2016 - Filed under: Not a Journal., Ayize Jama-Everett, LCRW, Mary Rickert, Sofia Samatar| Posted by: Gavin
It's been all audio video with Ayize Jama-Everett's fab BCAF interview, Sofia Samatar's SF Signal podcast interview, and Julie Day's podcast of Mary Rickert's "Cold Fires."
So next month we'll try and take it back to where it all began: the zine, in print!
I'll post the table of contents soonish. The cover is by none other than Kathleen Jennings. There are excellent stories. There will not be blood. There will be poetry. There will not be political posturing. Wait, there may be. We may misspell the acronym: LCWR, CLWR, MEHH, WHUT, LWRW, WWLCD? (She'd marry another younger man, start a fannncy lit mag, join a hospital ship, get a tattoo, have some fun.)
---
Mon 30 Nov 2015 - Filed under: Not a Journal., Howard Waldrop, LCRW| Posted by: Gavin
I am swamped with Cyber Monday and Holiday Sale emails (I am unsubscribing to as many as I can!) and they weigh me down so much I can't get it together to do our own promo. Hey, it's the holidays soon and, you know, we publish books, and, argh!
So here's to one of our authors speaking for himself: this past weekend at Malvern Books in Austin, TX, Brad Denton interviewed Howard Waldrop "on JFK, George R. R. Martin 'and stuff'."
During the interview — really a diverting conversation between old friends — Howard mentions that two of the stories in Howard Who? ("The Ugly Chickens" and "Mary Margaret Road-Grader") plus "Night of the Cooters" have been turned into screenplays and will either be episodes in a TV show parts of an omnibus film produced by . . .  George R. R. Martin. Excited, yes I am. More exciting: we just bought a story by Howard for LCRW: a story that brings together Ben Hur, Truman Capote, Billy the Kid, "and stuff." There's only one Howard!
ETA: Longtime Waldrop readers (including my wife, Kelly, who introduced me to his stories!) will be happy to know that I talked to him recently and he is once again promising to get back to work on his much delayed novel The Moone World.
---
Mon 5 Oct 2015 - Filed under: Not a Journal., Holly Black, Kelly Link, LCRW, Mary Rickert, Nathan Ballingrud, Owen King, Paolo Bacigalupi, Sofia Samatar, year's bests| Posted by: Gavin
Out there in the world, the peoples they reads the books. What do they say? They like 'em! Just wait to see what's going to be reviewed next week. Oh? Oh yeah, mmmhmm.
But I am meanwhiling here first about Sofia Samatar who has two stories in the inaugural edition of HMH's latest addition to their Best American series: Best American Science Fiction and Fantasy 2015. Also: are there more SBP authors  in this book? Yes! See Nathan Ballingrud,  Kelly Link, and two stories (Holly Black's and Paolo Bacigalupi) from Monstrous Affections received honorable mentions.
It's interesting to look at the list of stories passed on to Joe Hill by series editor John Joseph Adams to see where they were first published.
You can read Joe Hill's introduction to the book on Entertainment Weekly where he calls Sofia " a rising star in the genre" and "a young she-can-do-anything star" and describes her two stories as "incredibly different and equally breathtaking stories." Absolutely!
More fun Best American fun news? Yes! Owen King's story "The Curator" from Lady Churchill's Rosebud Wristlet 31 got a honorable mention nod in T.C. Boyle's Best American Short Stories 2015.
Meanwhile over in bookland, Mary Rickert's You Have Never Been Here: New and Selected Stories received two lovely trade reviews from PW and Kirkus. We're sending out our last few galleys now and fingers crossed we will have the book on hand at World Fantasy Con in Saratoga Springs in a month or so! Mary will be there and we will not be running out of books the way we did with Archivist Wasp at Readercon. Dammit! (Sorry again, Nicole!) See below for links to the reviews. Suffice to say if you've enjoyed collections we've published by Elizabeth Hand, Nathan Ballingrud, Kelly Link, etc., etc., this one is for you.
And we are working on another collection, this one for July of next year by none other than Jeffrey Ford. But, hey, enough for today. More on that manana!
"Beautiful, descriptive prose enriches tales of ghosts, loss, and regret in this leisurely collection. . . . Fans of Neil Gaiman and Kelly Link will appreciate Rickert's explorations of myth and memory."
— Publishers Weekly
"Short stories about people haunted by loss and transformed by grief. Ghosts walk through this collection. Witches are rumored. People collect bones, sprout wings, watch their feet turn into hooves. Above all, people tell stories—stories that cast spells, stories that change the world. In "Journey into the Kingdom," a tale about ghosts who walk out of the sea has a powerful effect on a young widower. In "Anyway," a mother asks herself what she would sacrifice to save her son's life. In the collection's longest story, "The Mothers of Voorhisville," a group of women are drawn together when they realize their newborn babies have something very strange in common. Not every piece sings, but those that do have a powerful, haunting effect. As the mother of a dead girl puts it in "The Chambered Fruit," the best of these stories show how "from death, and sorrow, and compromise, you create," how "this is what it means…to be alive." Rickert's (Holiday, 2010, etc.) writing is crystal-clear, moody, occasionally blood-chilling. Her characters maneuver through a world where strange, troubling transformations are possible, but they live and breathe on the page, fully human. The worlds Rickert creates are fantastical, but her work should appeal not just to fantasy fans, but to anyone who appreciates a well-told tale."
— Kirkus Reviews
---
Tue 11 Aug 2015 - Filed under: Not a Journal., Carmen Maria Machado, I Bury Myself, Julie C. Day, Julie Day, LCRW, LCRW 33, Michael J DeLuca, Podcastery, small beer podcast| Posted by: Julie
Lady Churchill's Rosebud Wristlet No. 33 is a strange and extremely personal cultivation. Guest edited by Michael J. Deluca, it themes and focuses and ponders on our ecological future in a way that doesn't seem to limit the writing at all. LCRW No. 33 is about people and relationships. It is also about this new epoch we find ourselves in, the Antropocene.
These days, humanity's impacts on the earth are like some virulent and ugly form of magical realism infecting our nonfictional world. And yet in other ways nothing has really changed. We living humans are no more immersed in our environment than our ancestors were two or five or ten thousand years ago. And just as it has always been, after we die our organic matter feeds and scatters and transforms.
In a way that I find surprising and occasionally gut wrenching, Carmen's story "I Bury Myself" takes on one personal experience of the inevitable end. It is a wonderful addition to LCRW No.33.
Carmen Maria Machado is a fiction writer, critic, and essayist whose work has traveled across many fictional boundaries. As well as LCRW No. 33, her work has appeared in such places as  The New Yorker, Nightmare, Granta,  Shimmer, The Paris Review, Lightspeed, AGNI, Interfictions, and NPR. You can find more of her work at www.carmenmariamachado.com.
Episode 20: In which Julie C. Day reads Carmen Maria Machado's "I Bury Myself" from Lady Churchill's Rosebud Wristlet No.33.
Podcast: Play in new window | Download
Subscribe to the Small Beer podcast using  iTunes or the service of your choice:
---
Mon 27 Jul 2015 - Filed under: Not a Journal., LCRW, Michael J DeLuca, Sofia Samatar, the world| Posted by: Gavin
Climate change is one of humanity's most pressing challenges. Researchers, environmentalists, and writers including Kim Stanley Robinson have called our societal failure to address climate change a problem of the imagination as much as one of economics or the environment. Previous generations of science fiction and fantasy writers provided inspiration for technical innovations ranging from cellphones to robotics to gene therapy. Michael J. DeLuca wanted to ask today's writers: can speculative fiction help us find new ways to understand and approach the complex issue of global warming?
Stories, poetry, and nonfiction inspired by this question can be found in the new issue of Lady Churchill's Rosebud Wristlet (LCRW), the venerable, much-awarded indie fiction zine from Gavin J. Grant and Kelly Link's Small Beer Press. LCRW #33, guest edited by Michigan writer Michael J. DeLuca, approaches its theme of humanity's relationship with the earth with a little humor, a touch of horror, and seventeen different kinds of understanding.
DeLuca spent two months reading hundreds of submissions from all over the world. The table of contents includes writers from California, Florida, Massachusetts, Minneapolis, New York, North Carolina, Pennsylvania, Texas, Washington, Nova Scotia, Canada, London, U.K., and features stories, poems, essays and art from World Fantasy and Campbell award winner Sofia Samatar, Nebula and Shirley Jackson award nominee Carmen Maria Machado, World Fantasy Award nominee Christopher Brown and many other.
DeLuca says that asking this question of writers is "not about pointing fingers or shouting down deniers. It's not about politics. It's about people, about how our actions affect the earth and how it affects us: physically, emotionally, spiritually. We're part of the earth and it's a part of us. I asked for optimism, I expected cynicism, I got both. I tried to find complexity and overlook the easy answers."
LCRW #33 is now available in print from many independent bookstores or directly from the publisher at smallbeerpress.com and in DRM-free ebook from weightlessbooks.com as well as all the other usual ebookstores.
Michael J. DeLuca is available for interviews and excerpts are available for reprint.
About the Editor
Michael J. DeLuca is a writer, reader, dreamer, designer, brewer, baker, photographer, and philosopher. He produces both virtual and tangible goods in the form of bread, beer, tomatoes, websites, and stories. His fiction has appeared in Beneath Ceaseless Skies, Apex, and Interfictions, among others. He can be found online at mossyskull.com and twitter.com/michaeljdeluca
Discarded Titles for LCRW #33
The Humanity Versus the Earth Issue
The Earth Saves Itself from Humanity Issue
The 30% Non-Dead-Tree Issue
The Crying Indian Is Actually Italian Issue
The Women Turning Into Trees Issue
The What the Mushrooms Told Me Issue
The Jellyfish Inherit the Earth Issue
The Critical Mass Issue
The There Is No Such Thing as Critical Mass Issue The Change Is Inevitable Issue
The Inevitability Is Change Issue
July 2015
Magazine / $5.00 / 56 pages
Ebook / $2.99 / ISBN: 9781618731173
Media Contact: Gavin J. Grant, (413) 203-1636, [email protected]
Published by Small Beer Press.
Ebook distributed to the trade by Consortium Book Sales and Distribution.
---
Wed 8 Jul 2015 - Filed under: Not a Journal., Geoff Ryman, LCRW, Nicole Kornher-Stace| Posted by: Gavin
Yesterday was a pretty great day for our books so, you know Wednesday, what are you going to do?
Tuesday started with a bang when the Book Smugglers released a 10/10 review for Archivist Wasp with this great quote"All of sudden, this book Mad-Max-Fury-Roaded me, like a boss." Then Stephen Burt gave a tiny shout out to LCRW in a great no-really-why-do-people-start-lit-mags piece in the New Yorker (cough). And lastly Kelly posted a picture of the first copy in of our new edition of Geoff Ryman's killer novel Was featuring cover art by Kathleen Jennings:
Very pleased with how this cover came out. Illus by @tanaudel. Design by me & @smallbeerpress. Book by Geoff Ryman. pic.twitter.com/fEvJvD0Ywd

— kellylink (@haszombiesinit) July 8, 2015
Me? I have to run (ok, drive) to Weymouth and back today so go on internet, have your funs!
---
Fri 3 Jul 2015 - Filed under: Not a Journal., LCRW| Posted by: Gavin
LCRW: umami for the brain.
---