Mon 29 Jun 2015 - Filed under: Not a Journal., LCRW | Leave a Comment| Posted by: Gavin
LCRW is a tiny juggernaut, bouncing over the desert, heading for the dessert line, ready for both stories and readers who don't mind crossing a line or two, refueling souls, brains in jars, and the worldwide weird and great fiction bucket. It is doing very well! The latest issue, #32, is getting strong reviews (Lois Tilton liked most of it on Locus) and if a couple of stories from this issue don't end up in Best American Short Stories or the like, well, I will eat my lunch and maybe someone else's too. Or maybe I will drink it.
I don't know how publishers who put out a monthly magazine do it. We just published #32 and I'm enjoying the reaction and Michael DeLuca has #33 just about ready to go! You can see the full ToC here as well as the Kevin Huizenga cover. It will be going out next month — which of course is a day or two from now.
And: lovely news from Prime Books: two stories from LCRW will be included in Rich Horton's forthcoming The Year's Best Science Fiction & Fantasy 2015:
"The Endless Sink" by Damien Ober (LCRW 30, September, 2014)
"Skull and Hyssop" by Kathleen Jennings (LCRW 31, December 2014)
Get your paper copy here or your electronic copy here — after a little delay to add excerpts from upcoming titles, the ebook edition of LCRW 32 will go out tomorrow!
---
Fri 29 May 2015 - Filed under: Not a Journal., chocolate is food of the gods so does that mean we're gods no that's silly from any POV never mind the aetheist humanist, LCRW, retirement, subscribe | Leave a Comment| Posted by: Gavin
So this is your chance to subscribe! We have silly options (get a free house in lovely Northampton, Massachusetts with every $1,000,020* ** subscription!) as well as the standard you send us money and we send you mindbending and heartbreaking stories twice or thrice a year. Sometimes, no promises because my memory is a —what's that thing with all the holes in it? Oh, yes, political promises — anyway, sometimes we send out extra things. Things! No wet spaghetti. No huge cardboard boxes hilarious filled with packing material and a tiny zine. No concrete blocks with pretty ribbons tied around them. So many things we don't send! Really, I suppose it is mostly books, postcards, pretty pretty bookmarks and so on and on!
Also, is we get 5,000 new subscriptions I retire! (Wait. 5000 x $19.12 (after Paypal fee) = $95,600. Would I really retire? Would I just take a trip around the world? Or buy 10,000 superfancy bars chocolate and a solar-powered walk-in fridge to keep them in so that post-apocalypse at least I'd have that? Let's see! Ok. Post-apocalypse, subscribers can come by and share the chocolate.)
Subscribe while we still have mugs, chocolate bars (pretty fancy, but not as fancy as in above para), copies of Crank!, signed books, etc., etc., et-fabulousa-cetera.
This post brought to you by LCRW 32 and the letter F for wait, is it Friday? Oh gosh.
* No, our house is not a million dollar house but I don't really want to move, so, you know, there's a small amount of padding in the price to cover that.
** Will Paypal process a million dollar payment? Let's find out together!
---
Tue 19 May 2015 - Filed under: Not a Journal., LCRW | 1 Comment| Posted by: Gavin
And here we go! Coming soon: a new issue of the house zine, commonly known as Lady Churchill's Rosebud Wristlet. Also sometimes subtitled: An Occasional Outburst. This issue contains more than its fair share of fabulous stories, what can you do? It has a cover from Debbie Eylon (which may remind long time readers of a cover from lonnng ago), will be out next month, is titled
and will consist of the following fabulosities:
Fiction
Henry Wessells, "The Beast Unknown to Heraldry"
Alyc Helms, "The Blood Carousel"
Kodiak Julian, "Marrying the Sea"
Joe M. McDermott, "Everything is Haunted"
Henry Lien, "The Shadow You Cast Is Me"
Joanna Ruocco, "Auburn"
Dylan Horrocks, "The Square of Mirrors"
Jade Sylvan, "Sun Circles"
Nonfiction
Nicole Kimberling, "Sleek Fat Albinos in Spring"
About the Authors
Poetry
A. B. Robinson, "Sonnet Crown for Third Officer Ripley"
Gillian Daniels, "The Virgin Regiment"
Cover
Debbie Eylon
---
Thu 6 Nov 2014 - Filed under: Not a Journal., LCRW | 1 Comment| Posted by: Gavin
Good news: a new LCRW is coming out! It's #31, December 2014, and I'm pretty sure it's made up of more than a hundred thousand letters, most of them in the right place. We're taking some to WFC this weekend and once we recover from the con and the train trip back subscriber, reviewer, and bookstore copies will shoot out all over the world, some avec le chocolat, some without. The ebook will be available and go out to subscribers next week.
There are two huge — and very different — stories that make up most of LCRW 31: Kathleen Jennings's "Skull and Hyssop" and Owen King's "The Curator." I'll leave it to you to decide which one is more your cup of tea, or, if you're more like Kelly and me, maybe it will be both. Earlier this autumn I was temporarily overwhelmed with fennel and so I asked for help from Chef in Chief Nicole Kimberling. She has many great tips in her latest column, "Crazy-Sexy Agriculture." Keep it on file!
The cover is indeed by our 5-year-old daughter. She is much enamored of rats — Templeton from Charlotte's Web was the first, since then the fascination has only grown. This is a picture of many people and many rats. If you'd like to see the full image, click this:
And in the meantime, here's the table of contents:
Fiction
Jessy Randall, "You Don't Even Have a Rabbit"
Goldie Goldbloom, "Never Eat Crow"
Kathleen Jennings, "Skull and Hyssop"
Owen King, "The Curator"
Sarah Micklem, "The Necromancer of Lynka"
Nonfiction
Nicole Kimberling, "Crazy-Sexy Agriculture = CSA"
About the Authors
Poetry
Lesley Wheeler, "Four Poems"
Cover
Ursula Grant
---
Mon 28 Jul 2014 - Filed under: Not a Journal., LCRW, subscriptions | Leave a Comment| Posted by: Gavin
Some of the fancier LCRW subscription options will be going up in price next month — wait, is that really later this week? Wow. Well, it will be before mid-August.
So get your sub in before the chocolate, mug, Bentley (hey, if you want a Bentley with every issue we are happy to oblige) etc. levels catch up with the rising postage prices. As always, we recommend international readers stick with the just the zine option as mailing the chocolate bars abroad gets silly expensive really fast.
I am loathe to put the forthcoming issue #30 table of contents here as I am sure, sure, that I am going to squeeze another something in there somehow. So, yes, should be out next month!
---
Fri 28 Mar 2014 - Filed under: Not a Journal., LCRW | Leave a Comment| Posted by: Gavin
While doing some counting and sorting (and preparing for the next issue, #30!), we found we're running short of a couple of back issues of LCRW. So! We just switched numbers 15 & 16 to out of stock and this is the official notice that issues nineteen* and twenty-two will be next.
The good news: the ebooks are still available on Weightless (etc.) and selections from all these issues (er, up to #19) are also available in Del Rey's lovely anthology The Best of LCRW: Some of the Best Parts from the First Ten Years of This Here Zine.
* Isn't that easier to click than that fiddly 15?
---
Wed 1 Jan 2014 - Filed under: Not a Journal., Greer Gilman, LCRW | Leave a Comment| Posted by: Gavin
Happy New Year!
Later this week we'll get the last Bookscan report for 2013 and we'll be able to replicate our 2012 bestsellers post.
In the meantime, here's the first and last orders from our website in 2013 and the first from 2014. Greer's excellent chapbook—for which there is a followup coming!—was no doubt helped by Henry Wessells choosing as his best book of 2013!
2013
First: Lady Churchill's Rosebud Wristlet 28
Last: Greer Gillman, Cry Murder! in a Small Voice
2014
First: Greer Gillman, Cry Murder! in a Small Voice
Last: who knows?
---
Fri 6 Sep 2013 - Filed under: Not a Journal., bookshops, LCRW | 2 Comments| Posted by: Gavin
And since we are optimists we still hope it will be paid! This invoice, no. 145* is for all of …  $29.40. If I get it together I'll post a scan of it as it is, er, fun (maybe only to me?) to see that it was supposed to be for $32.40, but 1 copy of Judith Berman's Lord Stink chapbook was misbound. Oh, the thrill of it all!
Since the invoice was only for ~$30, we never bothered following up until 2008 when we tried to tidy up all our unpaid invoices. Most of them are/were for bookstores that take LCRW on consignment (argh, the paperwork!) and it was great to suddenly get all these tiny checks. Invoice no. 145 languished. However, it was not alone!
As you can see below in the pasted in info, this bookstore asked for "a standing order for 5 copies of our chapbooks and LCRW." Yay! Now we could just ship out 5 copies each time we published a zine or chapbook. Pretty sweet. If said bookstore paid said invoices for zines, etc.
Instead this arrangement lasted exactly 1 issue of LCRW and 2 more chapbooks. Silly me. A couple more unpaid invoices later (unpaid balance: $74.40, ooh!) and we realized we should probably stop sending them stuff.
Come on chaps, pay a zinester!
This is one of the big reasons we love our book distributor, Consortium. They deal with all the shipping out and returns and invoices and credits and reinvoicing and shipping and all that and every day I am grateful I don't have to do it.
We still send LCRW out to some stores that only pay every 2-3 years, but, hey, they pay. This store never did. But they do order our books from Consortium and from wholesalers.
So we sent them reminders in 2008, 2010, and 2012 (and maybe other times, but that's what's written on it), and then I realized that our little oldest unpaid invoice was going to turn 10 years old on September 16, 2013. I can hear it now, 10 more years! 10 more years!
Invoice  00145
September 16, 2003
Title                                                                Price        Quantity    Discount    Total
Foreigners and Other Familiar Faces    $5                 3                 40%        $9
Lord Stink                                                      $5                 1                 40%        $3
Rosetti Song                                                  $5                 3                 40%        $9
LCRW 12                                                        $4                 3                  40%        $5.40
Total                       $29.40
As of now you have a standing order for 5 copies of our chapbooks and LCRW.
Thanks for ordering our books from Ingram or directly from Pathway Book Service.
Invoice  00151
November 8, 2003
Title                        Price        Quantity    Discount    Total
LCRW 12                $5               5                     40%        $15
Total                       $15
Sorry—our new chapbooks have been delayed at the printer. We will get them to you as soon as we get them.
Invoice  00172
December 4, 2003
Title                                  Price        Quantity    Discount    Total
Bittersweet Creek            $5                 5                  40%
Other Cities                       $5                 5                  40%
Total                       $30
At last!
* Not all of invoices number 1 to 144 were paid. A few zine and bookstores closed without paying, c'est la vie. You publishes your zines and you takes your chances!
1/14/15, ETA: Added chapbook links and tidied up the post.
Unpaid invoices? $74.40
Amusement over the years? Priceless. Variable!
---
Thu 1 Aug 2013 - Filed under: Not a Journal., LCRW | 2 Comments| Posted by: Gavin
Coming next month, maybe sooner to subscribers, the latest issue of our occasional outburst, Lady Churchill's Rather Late Wristlet. The table of contents is as below. This might even be the right order. Seems a bit farfetched to have the ToC out but not the zine. Heck, there is even a cover.
Fiction
"Smash!" Jennifer Linnaea
"The Groomsmen," Sarah Blackman
"Fairy Skulls," Nina Allan
"Yaga Dreams of Growing Up," Eileen Wiedbrauk
"Dietus Interruptus," Ian Breen
"Good Keith!," J. Brundage
"Three Rights Make a Left," Rhonda Eikamp
"EGGS," Claire Hero
"Disaster Movies," Christopher Stabback
"Four Phoebes," Maya Sonenberg
Nonfiction
"How to Seduce a Vegetarian," Nicole Kimberling
Poetry
"Re-load," Kara Singletary
"Noise," David Galef
"Ksampguiyaeps—Woman-Out-To-Sea" and "Hermitage," Neile Graham
Cover photo
Dawn Kimberling
---
Tue 26 Feb 2013 - Filed under: Not a Journal., bookshops, keep it indie, LCRW | Leave a Comment| Posted by: Gavin
Hey, peeps, they are a-reading the new issue of LCRW.
Also, it is now in many shops. Indies bookshops who carry LCRW, listen up: We Love You! We appreciate your mad passions! You are It for us, now and forevers!
"Always happy to see a new issue of this occasional story outburst. I grope for a term to suggest the nature of the highly imaginative fiction here; "weird" will not do; "fabulist" is wrong; "odd" might fit, but I think I'll settle on "strange". Yes, these are strange stories, in which even experienced explorers of genre terrain may occasionally find themselves on uneven footing; there are few overworn trails here."
—Lois Tilton, Locus Online
"The entire issue made me smile. I'm looking forward to the next issue, whenever it may come."
—Fantasy Literature
"Lady Churchill's Rosebud Wristlet is the kind of magazine that you want to read slowly. Read a story. Put the magazine down. Absorb what you have just read. Then, after a while, read another story. Repeat. After more than a year's absence here is issue #28 with more of their very different stories."
—SF Revu
---
Mon 14 Jan 2013 - Filed under: Not a Journal., Alasdair Gray, Ayize Jama-Everett, Elizabeth Hand, Karen Lord, Kathe Koja, Kij Johnson, LCRW, Under the Poppy | Leave a Comment| Posted by: Gavin
Just because the government tells you something doesn't mean you have to believe it.
Tomorrow: Julie Day reads Kij Johnson's "The Empress Jingu Fishes" on the Small Beer podcast on the tavern with beer and food.
And check out Wired.com's Geek Mom interview with Kij. Kij is off to Oxford to give the JRR Tolkien lecture on fantastic fiction and to teach a workshop: lovely!
Ayize Jama-Everett's The Liminal People was on the Identity Theory Holiday Reading List. Add it to all your comix-and-sf-reading lists!
I just interviewed Karen Lord, whose lovely new novel The Best of All Possible Worlds comes out from Del Rey next month, for BookPage. That should go up at the start of February.
In April it's last chance to see Under the Poppy in Detroit. Do it!
The Village Voice gives Errantry a stormer of a review:
"With grand feeling and inventiveness, Hand writes of modern life edging just into the impossible. Her ragged modern characters, often lost or stoned or just unfixed in their lives, set out over moors or into hidden parks in search of realities less dispiriting than our own."
Kelly's "The Faery Handbag" is this week's story on the Bookslinger app.
The first review has come in for the new ish of LCRW. Here's Sam Tomaino at SF Revu on LCRW 28:
"Lady Churchill's Rosebud Wristlet is the kind of magazine that you want to read slowly. Read a story. Put the magazine down. Absorb what you have just read. Then, after a while, read another story. Repeat. After more than a year's absence here is issue #28 with more of their very different stories."
Scottish Television loves Alasdair Gray almost as much as we do. He's doing another piece of public art in Glasgow—can't wait to go over next summer and see it all—this time at the Western Baths Club. (Ok, so I may not be able to go see this one). Here's the video of the unveiling of his previous mural in the Glasgow subway. It's based on the art from Old Men in Love.
That's it, out of time.
---
Mon 7 Jan 2013 - Filed under: Not a Journal., Free books, LCRW | 1 Comment| Posted by: Gavin
We just finished mailing out LCRW 28 (takes us a while, doesn't it?) and we had fun with this one. As a subscriber bonus (for US/Canada readers only . . .  sorry Lovely Rest of World Readers, the post office wanted to charge us $16.95 a shot!) we threw in a random free book for everyone. Enjoy!
(Want a free book? Subscribe!)
---
Tue 20 Nov 2012 - Filed under: Not a Journal., LCRW | 3 Comments| Posted by: Gavin
News!
We've got a table of contents for Lady Churchill's Rosebud Wristlet 28, the one that is a little late! It should be out next month. (Have you heard that before?) Partly this was inspired by finding five new stories and poems to buy for the next issue! This issue is missing a column from our Dear Aunt Gwenda, so if you have questions for our Dear Auntie, send them along and we will see if we can bring her back for the next issue. Which may come sooner than you might expect!
Without further witherwathering, here's the table of contents for the June December 2012 issue of LCRW:
Fiction
Michael Penkas, "Coffee with Count Presto"
Krista Hoeppner Leahy, "Killing Curses, a Caught-Heart Quest"
Kevin Waltman, "Notes from a Pleasant Land Where Broken Hearts Are Like Broken Hands"
Erica Hilderbrand, "Akashiyaki (Octopus Dumplings, serves two)"
Brian Baldi, "Springtime for the Roofer"
Andrea M. Pawley, "Vanish Girl"
Kamila Z. Miller, "Neighbors"
Helen Marshall, "The Book of Judgment"
Nonfiction
Nicole Kimberling, "Feeding Strays"
Poetry
John McKernan, "Prayer to Oatmeal"
Cover
Junyi Wu
---
Tue 23 Oct 2012 - Filed under: Not a Journal., Brian Conn, LCRW | Leave a Comment| Posted by: Gavin
Fully ganked from Shelf Awareness this morning: fantastic, cheery news for a writer we love, Brian Conn has won the 2013 Bard Fiction Prize. How awesome is that? That is awesome. Ten years ago (well, probably eleven, given how slow we read submissions) we were thrilled to read his story "The Mushroom" and published it in LCRW #10. Five years later he sent us "The Postern Gate" and in it went to LCRW #21. Besides being a fascinating writer, Brian also co-edits Birkensnake, a journal you can either download for free or buy a lovely print edition of.
From Shelf Awareness:
Awards: Bard Winner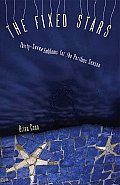 Brian Conn has won the 2013 Bard Fiction Prize, intended to support promising young fiction writers. The prize has a $30,000 cash award and appointment as writer in residence at Bard College for a semester.
Conn won for his debut novel, The Fixed Stars (Fiction Collective 2), published in 2010. The prize committee praised the science fiction book for "the remarkable way the weird, perplexing bleakness of the imagined society is firmly held in place by a narrative style at once bewildered and lucid–it has the air of a kind of deadpan tragedy, of the sort Kafka scared us with, and made us yearn for more. The Bard Fiction Prize has been anxious to celebrate innovation in the novel–and in Conn's The Fixed Stars we found a perfect match of inventive fable with disquietingly radical storytelling. The prose sparkles with unique images, and the narrative itself is wonderful, at times wondrous even, and a highly original formal work, full of life."
---
Mon 17 Sep 2012 - Filed under: Not a Journal., Free reads, LCRW, Thomas Israel Hopkins | 1 Comment| Posted by: Gavin
LCRW may appear next month. We are optimistic. Determined. But we have been all those things before and other deadlines have pushed it aside like a saddle-stitched zine before a three hundred page book, if you get my drift.
SO. While we are considering whether to just publish the next issue of LCRW as a flavor or perhaps a scroll, in the meantime, here is a story, "Elephants of the Platte" by Thomas Israel Hopkins, from a somewhat recent issue, N0. 25, to be precise:
North from New York City up the Hudson; west out the Erie Canal through Utica and Syracuse; transfer at Rochester from a long, thin packet boat to one of the grand old Great Lakes passenger ships across Lake Erie via Cleveland to Toledo; up through Detroit, Lake Saint Clair, and Port Huron; farther north across Lake Huron to Mackinaw City; down the shores of Lake Michigan to Milwaukee and Racine; transfer again at Chicago; down the Tippecanoe to the Wabash to Terre Haute; out through Saint Louis and Kansas City on the Transcontinental Canal along the ruins of Interstate 70; turning up toward Casper and points west on the Nebraska Canal along the ghost map of the old Oregon Trail. The night this happened, that was as far as we'd come.
---
Thu 22 Mar 2012 - Filed under: Not a Journal., Jennifer Terpsichore Abeles, Julie Day, LCRW, Podcastery, small beer podcast, Three Hats | 3 Comments| Posted by: Julie
I should be used to the Small Beer studios by now: the pictures on the walls of kimono-clad women selling insect repellent, the Studio Ghibli bag illustrated with a seaplane pirate from Porco Rosso, the awards tacked haphazardly just above the couch.
The voices are even better.
There are the books, of course, whispering from their various stacks. Delia Sherman's Sophie and Karen Joy Fowler's Nora have no doubt talked at length. John Kessel's Dot and Sid are in that tunnel somewhere just on the other side of the office wall. Still in the end, it's the voices of the living, breathing people that surprise me every time.
Jennifer Terpsichore Abeles, or Jenny as we call her, has been a great office companion and fellow volunteer, a spitfire, some might say.  But it wasn't until I started to read her fiction that I realized the truth. She's not a spitfire at all; she's a conflagration. In this week's podcast, Jenny reads her story from Lady Churchill's Rosebud Wristlet issue number twenty-six. So dig up a beer and enjoy.
Episode 8: In which Jenny Terpsichore Abeles reads her story, "Three Hats."
Subscribe to the Small Beer podcast using  iTunes or the service of your choice:
---
Thu 10 Nov 2011 - Filed under: Not a Journal., Julie Day, Karen Chacek, LCRW, michael Deluca, Podcastery, small beer podcast, The Hour of the Fireflies, Three Messages and a Warning | 3 Comments| Posted by: Julie
I'm thrilled to be back from wilds of Western Connecticut where I was billeted after the recent Nor'easter. Small Beer headquarters feels like a book-filled Shangri-La. I can't believe I've returned.
In Episode Three of our Small Beer podcast, Michael J. DeLuca and I talk about yarrow-infused beer, medieval brewing, his fiction and why Small Beer's ebook portal, Weightless Books, is a bibliophile's dream. Not content to leave it at that, in part two of the podcast Michael reads "The Hour of the Fireflies" by Karen Chacek. It's part of our upcoming Three Messages and a Warning anthology and I don't know how you couldn't love it. It comes out in December.
Episode 3: Michael J. DeLuca, Head Brewer and CTO along with Julie Day and Three Messages and a Warning.
Oh, and if you'd like, go listen to Michael's story, "The Eater," on Pseudopod.
Subscribe to the Small Beer podcast in iTunes or using the service of your choice:
---
Thu 27 Oct 2011 - Filed under: Not a Journal., J M McDermott, LCRW, Podcastery, small beer podcast | Leave a Comment| Posted by: Julie
Who doesn't love Lady Churchill's Rosebud Wristlet? I shipped issue number twenty-six on my very first day here at Small Beer. In honor of that moment, and of all the damn good fiction inside, this week's podcast is a story taken from that issue, "Death's Shed" by J.M. McDermott.
Episode 2: Death's Shed by J.M. McDermott as read by Julie Day of Small Beer Press.

Podcast: Play in new window | Download
Tune back in next week as Mike DeLuca and Julie Day discuss Weightless Books, Mexican speculative fiction and Mike's home-brewing techniques. The week after that: beer!
Subscribe to the Small Beer podcast in iTunes or using the service of your choice:
---
Tue 19 Jul 2011 - Filed under: Not a Journal., LCRW | Leave a Comment| Posted by: Gavin
We made a secret book today at the Harvard Bookstore on Paige M. Gutenborg, their on demand printer. It was awesome. We did a tiny bit of work on it last night, finished it this morning and had finished books in hand by this afternoon! More on that when we get it organized!
But, also, what is now? Now is LCRW 27!
Available in print format by the end of the week, mailed out, next week, read and devoured from now until English she is no longer spoke.
And here is what it is:
Fiction
A. D. Jameson, The Wolves of St. Etienne
Jessy Randall, The Hedon-Ex Anomaly
K. M. Ferebee, Thou Earth, Thou
Karen Heuler, Elvis in Bloom
M. K. Hobson, A Sackful of Ramps
Carol Emshwiller, The Mismeasure of Me
David Rowinski, Music Box
Joan Aiken, The Sale of Midsummer
Sarah Harris Wallman, The Malanesian
Nonfiction
Nicole Kimberling, Sending All Your Love
Gwenda Bond, Dear Aunt Gwenda
About these Authors
Poetry
Sarah Heller, Four Poems
Sarah Heller, Garden
David Blair, Five Poems
Cover
Kathleen Jennings
---
Thu 13 Jan 2011 - Filed under: Not a Journal., Ben Parzybok, bookshops, Geoff Ryman, Karen Lord, Kelley Eskridge, LCRW, Ted Chiang | Leave a Comment| Posted by: Gavin
Borders have about 3,500 copies of our books in stock. Hmm. Selfish wonderings: if they go under, will we get those books back? Will we get paid for the lovely numbers of Under the Poppy, Stories of Your Life, The Poison Eaters, and some backlist books such as Poppy Brite's Second Line, they've been selling? I really hope they don't close. I can't imagine all those booksellers and so on being chucked out of work right now. Yes, ebooks are the future, but we need all kinds of bricks and mortar (or mall and strip mall) in the meantime to remind people that there are books out there to be read, not just shoes and gadgets and food court lunches.
So, we, along with all the other publishers who have shipped books to them, await the outcome of today's meetings with baited breath!
Besides wondering about that we've been enjoying the lovely busyness of Weightless and adding new titles for the next season—Fall 2011! I've hardly wrapped my head around last year never mind this spring or summer—we have tons of new books to publish before Fall comes rolling around. But that's the book biz, so we're adding away. What are we adding? Some of the books are Super Sekrit (as in: we have no contracts yet) but others . . . ok, this isn't the place for that.
But I did sign two contracts today: the first was a contract for Turkish rights for Couch. It will no doubt be an age until the book comes in, so something to look forward to. And the second was for the audio rights to Redemption in Indigo. Although that contract still needs to come back to me countersigned, so maybe those chickens should not yet be counted.
And we heard from the printer that the second printing of Ted Chiang's Stories of Your Life and Others will ship at the end of the month—go Ted! It's such a fabulous book and we are so happy to see it being picked up by a whole new generation of readers.
We haven't managed to send Paradise Tales to the printer yet so it looks very doubtful that that will be out on time. Boo! Is it our most complicated book yet? (That anthology we're doing later this year might give it a run for its money.) Geoff did let slip that he's just finished a new novel. Not sure if we'll get a peek at or not. Of course we want!
The latest LCRW (#26) received a couple of nice reviews recently on  SF Revu & Rise Reviews, although, come on, since when was LCRW (or Small Beer) noncommercial?
Lady Churchill's Rosebud Wristlet is certainly a horse of a different color. I can't think of where else I'd be able to read and assembly of stories so diverse. Though some were not to my particular taste, I applaud the editors for their fearless inclusion of some pieces that would otherwise not see the light of day simply due to their noncommercial nature. Any fan of speculative fiction, or simply good writing, will find something to like in LCRW.
Reviews of our new edition of Solitaire are popping up everywhere including Future Fire which has reminders that this is SF, not contemporary literature, "Questions concerning sexual equality and sexuality are not discussed and this invisibility is genuinely innovative and refreshing." Can't wait for the day when sexual equality and sexuality not being discussed is run of the mill rather than innovative.
What else? The Working Writer's Daily Planner is our bestseller so far this year—that should last until the end of the month. It's now $7.95.
And Paolo Bacigalupi's Ship Breaker won the Printz Award. Wow. That guy is unstoppable! And now's a good time to pimp last year's most excellent winner, Going Bovine.
BTW, we're giving away copies of Solitaire on both Library Thing and Goodreads. Of course, you or your friend may neeeed a copy for yourself, too.
---
Fri 19 Nov 2010 - Filed under: Not a Journal., LCRW | Leave a Comment| Posted by: Gavin
Word in Western Mass is that about a million copies of LCRW 26 were shipped out the other day. However, the chocolate bars (and contributor checks!) were held up (as in delayed, not bandit'd away) in Boston and won't be in Easthampton until next week, darn it. So chocolate will come soonish rather than soon. Maybe it will be all the sweeter?
Out it goes: tell us what you think!
---
Thu 11 Nov 2010 - Filed under: Not a Journal., ebooks, LCRW, Ted Chiang | Leave a Comment| Posted by: Gavin
LCRW 26 is at the printer. At some point soon we will have a mailing party. You bring the envelope-stuffing ability, we'll bring the tea and biscuits and zines. (Also: added more subscription options.)
Meanwhile we just contacted five writers with variations on this email: Your Story Is Lovely! We would like to publish it (but not until next year). Sorry it took us so long to get back to you (since the stories were sent in January/February/July/September!). Much reading still to be done.
Also just sent another DMCA takedown notice—why is Ted Chiang's book so popular with pirates? Sure, it's excellent and was out of print for a while but now it's available in all kinds of formats.
Then I posted on a free ebook trading site asking people not to add our books. So depressing and a little silly to post but I think it's worthwhile now and then. I don't think every illegal download is a lost sale (and I understand that readers abroad might have trouble getting their hands on books they want) but we try and go the extra mile to make our books available everywhere. Oh well.
Later today I'm hoping to take Ursula out for a walk. I was hoping to make it to a war memorial for Veterans/Remembrance Day but since I can't drive with her in the car alone (there needs to be 2 people with her in a car) maybe we will just go to a local cemetery and have a wander. Right now she is fighting off 2 therapists and a nurse. Strong kid.
---
Mon 25 Oct 2010 - Filed under: Not a Journal., LCRW | Leave a Comment| Posted by: Gavin
Go on, if you've moved, send us a COA. A cola? Meh! A change of address, por favor. Also, resubscribe! Or, get a singleton. LCRW PDF ebook subs might be available by the end of the year. We'll see. We did a whole lot of LCRW ebook converting to various formats and the PDF is still the most popular.
Anyway. The new issue of LCRW is about to go out. Now! No, not really. More like next week. So you still have time to run out and ask your postie where you live and then send us a postcard (or an email) if it has changed since May since last we sent excellent fiction &c your way. (Did you see Tor.com's lovely review of that previous ish?)
What's TK in the new issue? Fantastic cover art by Sarah Goldstein and then . . . there are huge stories and tiny stories from the usual exciting mix of writers we've heard of and writers new to us. Just love that we get such a mix of writers in the zine. But we're very sorry that we're reading so slowly. Some of these stories we've had for years. We thought we might get 3 issues of LCRW out this year and catch up. Ha, I say to that. Ha, and again and again but that's enough as it's no longer funny. We are determined to catch up, as we usually do, by new year. Not so far away!
Stories! Patty Houston, Carlea Holl-Jensen, Rahul Kanakia, Veronica Schanoes, Sean Melican, Jenny Terpsichore Abeles, J. M. McDermott.
There is another lovely nonfiction piece from Ted Chiang, "Reasoning about the Body"—we're trying to persuade him to be our science columnist. Our actual columnist, Gwenda Bond, returns with the "Dangers of Hibernation Edition" of Dear Aunt Gwenda. You will be glad you asked.
And we have a little poetry! Five poems from Lindsay Vella and two from none other than Darrell Schweitzer.
That's it. There are chocolate bars to buy (any suggestions?), letters to send, babies to play with, letters to kern, and chocolate to eat. But not babies to send and chocolate to kern. And next week it all goes out to you and you and you and reviewers and shops and so on and we get to sit back, put the kettle on, and see what's come in the mail.
---
Fri 8 Oct 2010 - Filed under: Not a Journal., Dear Aunt Gwenda, LCRW | 5 Comments| Posted by: Gavin
Don't agonize over whether to do this or that, over whether non-US corporations should be able to donate to the US Chamber of Commerce to fund their political ads, or whether you should walk up the stairs or take the elevator, ask Dear Aunt Gwenda!
Now is the time and here (or by email) is the place to send us your questions, your wonders, your inquiries for inquiring minds, your inexplicabilities, for Dear Aunt Gwenda to explicate in the next LCRW.
Coming soon!
---