Tue 27 Nov 2018 - Filed under: Not a Journal., Claire G. Coleman, John Schoffstall, year's bests | Leave a Comment| Posted by: Gavin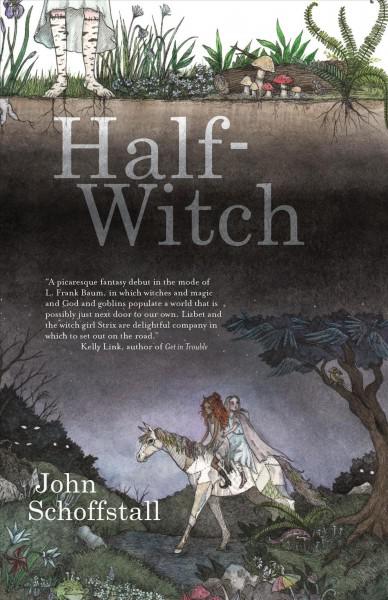 Today NPR posted their endlessly fascinating year-end book concierge and I am elated to find that two of our titles are included.
But first, have you tried it? There are 32 filters and I am going to try every one of them, but not right now, as I have to ship ship ship books from our recent sale — so yay and thanks to everyone who ordered and I hope you enjoy the books!
But, look: who doesn't need a Rather Short book sometimes? And then winter is great for Rather Long books. There are 3 or 4 books in the Comics I want to read and I love that Shobha Roa's excellent Girls Burn Brighter is the first title that pops up in the Eye-Opening Reads. I could go on (and point out faves such as Sofia and Del Samatar's Monster Portraits) but, really, NPR have set you up here. Hope you enjoy playing with it as much as I do.
The two Small Beer novels that are included are:
John Schoffstall, Half-Witch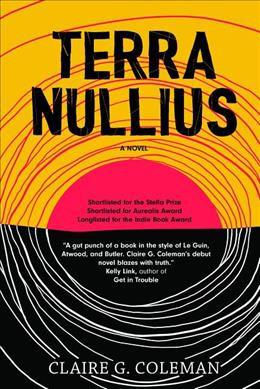 Claire G. Coleman, Terra Nullius
I posted two tweets after finding out these two books were on the list. They are quite understated because if I tried to encapsulate my joy in discovery I would have exploded the 280-character limit and perhaps my laptop, too.
While I tend to think the books we publish are some of the best I read each year, I never know how the world will take them. Some books land well, some don't. Some find their readership over years, not months. It is at once a joy, a vindication, a relief, and an inspiration to see these books read and put forward — among hundreds of other great books — as some of the best of the year.
We will raise a glass tonight to these authors and to all the authors who send us or let us publish their books. Thanks again, Claire and John, hope you celebrate, too!
---
Mon 19 Nov 2018 - Filed under: Not a Journal., Abbey Mei Otis, Andy Duncan, Claire G. Coleman, John Schoffstall, starred review, Su Wei, Vandana Singh, year's bests | Leave a Comment| Posted by: Gavin

Before this week disappears I wanted to post about the year in Small Beer. The year out in the world is very dark although I refuse to be pessimistic about the present and the future. I believe everyone rises together and that working with that in mind is the way to live. One of the ways I can deal with all the crap right wing antihumanists are throwing at us around the world — besides going to protests, calling politicians, tweeting in desperation, lying on the floor, donating to nonprofits, and listening to audiobooks instead of the news — is to keep making things. Some of those things go out into the world, some of them are breakfast, some of them are ephemeral toys me and my kid make. The biggest things I make, with Kelly and the work of many other people, come out from Small Beer Press.
Every year I want to look back and see that we've published stories I haven't read before — seems like a good place to throw in a reminder that we're always looking for work by women and writers of color; our submissions are always open and we still ask for paper subs because there are two of us and we want to read everything.
So, in 2018 we published 2 issues of our million-year-old zine — still the best zine named after Winston Churchill's Cobble-Hill Brooklynite mother, Jennie Jerome — LCRW and 6 diverse and fascinating books. To break down the books a little:
7 starred reviews — feel free to grab the illo above and put it into the hands of Netflix, review editors, &c.
5 US debuts
3 novels, 3 short story collections
3 women, 3 men
1 translation
2 NPR Best Books of 2018
1 Washington Post Best of the Year
plus 4 reprints:
— Sarah Rees Brennan, In Other Lands, 3rd printing, June 2018
— Kij Johnson, At the Mouth of the River of Bees, 5th printing, June 2018
— Kelly Link, Stranger Things Happen, 9th printing, November 2018
— Naomi Mitchison, Travel Light, short run reprint, November 2018
Somewhat related: 1 MacArthur Fellowship (so we had a sale — sort of still going)
The books:
Ambiguity Machines & Other Stories by Vandana Singh
"Magnificent." — Publishers Weekly (starred review), Top 10 SF, Fantasy & Horror Spring 2018
"hopeful, enriching" — Sam Sacks, Wall Street Journal
The Invisible Valley: a novel by Su Wei, translated by Austin Woerner
"pleasantly picaresque" — Publishers Weekly
"complex, colorful characters" — Kirkus Reviews
"shocking and gritty" — Library Journal
"lushly atmospheric and haunting novel" — Booklist
Half-Witch: a novel by John Schoffstall
NPR Best Books of 2018
"Genuinely thrilling." — Kirkus Reviews (starred review)
"a marvel of storytelling" — Amal El-Mohtar, New York Times Book Review
Alien Virus Love Disaster: Stories by Abbey Mei Otis
"A breathtaking reading experience." — Booklist (starred review)
"An exciting voice. . . . dreamy but with an intense physicality." — Washington Post "5 best science fiction and fantasy novels of 2018"
Terra Nullius: a novel by Claire G. Coleman
NPR Best Books of 2018
Stella Prize finalist
"Imaginative, astounding." — Publishers Weekly (starred review)
"Highly recommended." — Library Journal (starred review)
An Agent of Utopia: New & Selected Stories by Andy Duncan
"Zany and kaleidoscopic." — Publishers Weekly (starred review)
"Evocative, playful, and deeply accomplished." — Booklist (starred review)
The zine
fiction: 9 women, 3 men
nonfiction: 1 woman
poetry: 3 women, 2 men
2 first publications
So far next year, besides helping with the ongoing progressive revolution, we're planning on making many Small Beer things including 2 (or maybe 3) issues of LCRW and at least 3 books:
1 debut
1 novel, 2 short story collections
2 women, 1 man
4 Reprints
— Laurie J. Marks, Fire Logic, January 2019
— Laurie J. Marks, Earth Logic, February 2019
— Sofia Samatar, Tender: Stories, trade paperback, April 2019
— Sarah Rees Brennan, an, In Other Lands, trade paperback, September 2019
And one or both of us are planning to be at Boskone (Boston, February), AWP (Portland, OR, March), WisCon (Madison, WI, May), Readercon (Boston, July), Brooklyn Book Festival (September), & maybe more, who can say?
We published a lot of things to read this year and we know at least 2 people (us!) loved them. Hope you get a chance to read and enjoy them, too.
---
Mon 5 Oct 2015 - Filed under: Not a Journal., Holly Black, Kelly Link, LCRW, Mary Rickert, Nathan Ballingrud, Owen King, Paolo Bacigalupi, Sofia Samatar, year's bests | 2 Comments| Posted by: Gavin
Out there in the world, the peoples they reads the books. What do they say? They like 'em! Just wait to see what's going to be reviewed next week. Oh? Oh yeah, mmmhmm.
But I am meanwhiling here first about Sofia Samatar who has two stories in the inaugural edition of HMH's latest addition to their Best American series: Best American Science Fiction and Fantasy 2015. Also: are there more SBP authors  in this book? Yes! See Nathan Ballingrud,  Kelly Link, and two stories (Holly Black's and Paolo Bacigalupi) from Monstrous Affections received honorable mentions.
It's interesting to look at the list of stories passed on to Joe Hill by series editor John Joseph Adams to see where they were first published.
You can read Joe Hill's introduction to the book on Entertainment Weekly where he calls Sofia " a rising star in the genre" and "a young she-can-do-anything star" and describes her two stories as "incredibly different and equally breathtaking stories." Absolutely!
More fun Best American fun news? Yes! Owen King's story "The Curator" from Lady Churchill's Rosebud Wristlet 31 got a honorable mention nod in T.C. Boyle's Best American Short Stories 2015.
Meanwhile over in bookland, Mary Rickert's You Have Never Been Here: New and Selected Stories received two lovely trade reviews from PW and Kirkus. We're sending out our last few galleys now and fingers crossed we will have the book on hand at World Fantasy Con in Saratoga Springs in a month or so! Mary will be there and we will not be running out of books the way we did with Archivist Wasp at Readercon. Dammit! (Sorry again, Nicole!) See below for links to the reviews. Suffice to say if you've enjoyed collections we've published by Elizabeth Hand, Nathan Ballingrud, Kelly Link, etc., etc., this one is for you.
And we are working on another collection, this one for July of next year by none other than Jeffrey Ford. But, hey, enough for today. More on that manana!
"Beautiful, descriptive prose enriches tales of ghosts, loss, and regret in this leisurely collection. . . . Fans of Neil Gaiman and Kelly Link will appreciate Rickert's explorations of myth and memory."
— Publishers Weekly
"Short stories about people haunted by loss and transformed by grief. Ghosts walk through this collection. Witches are rumored. People collect bones, sprout wings, watch their feet turn into hooves. Above all, people tell stories—stories that cast spells, stories that change the world. In "Journey into the Kingdom," a tale about ghosts who walk out of the sea has a powerful effect on a young widower. In "Anyway," a mother asks herself what she would sacrifice to save her son's life. In the collection's longest story, "The Mothers of Voorhisville," a group of women are drawn together when they realize their newborn babies have something very strange in common. Not every piece sings, but those that do have a powerful, haunting effect. As the mother of a dead girl puts it in "The Chambered Fruit," the best of these stories show how "from death, and sorrow, and compromise, you create," how "this is what it means…to be alive." Rickert's (Holiday, 2010, etc.) writing is crystal-clear, moody, occasionally blood-chilling. Her characters maneuver through a world where strange, troubling transformations are possible, but they live and breathe on the page, fully human. The worlds Rickert creates are fantastical, but her work should appeal not just to fantasy fans, but to anyone who appreciates a well-told tale."
— Kirkus Reviews
---