Tue 23 Dec 2014 - Filed under: Not a Journal., chuntering on, music, shipping, Sofia Samatar, Throwing Muses | Leave a Comment| Posted by: Gavin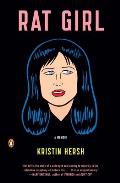 This morning brought to you by the sun which refuses to shine. Perhaps it is annoyed about the arrow I shot it down with the other day. I apologized and explained I was worried it would go away forever and we'd end up in a very boring (and short) dystopic future. The sun said it was not down with that and after chatting with the moon it promised to spin things up a bit and add a few minutes back to each day. At this point the whole southern hemisphere of the planet said, "Oi!" and I hid behind some boxes of books until they went away.
This morning also brought to you by the second printing of Sofia Samatar's A Stranger in Olondria which arrived in the office and in the warehouse this week. At last and yay!
This morning is also brought to you by the Throwing Muses's Hunkpapa (there are 4 comments on that page [where I think you can listen to the whole album!]: 1 offer to help with response, 1 comment, and 1 demand, which is a tiny look in at how people's expectations and demands on performers have changed. Expectations: so high! Politeness, where did you go?). Anyway, Hunkpapa which was the only Muses I could find this morning in the office. Luckily I have a cassette player here(!). I think I have it because of the single "Dizzy" and also the year 1989. I've been reading Kristin Hersh's memoir Rat Girl which is pretty fantastic. It's a real reminder that a writer (and a book) can have a voice unlike any other. There are sentences in there that read/sound like nothing I've read. The call out one-to-three line excerpts from the lyrics to her songs add a refractive perspective to the events. I'm almost done with the book and at that stage where I don't want to be finished it — this is where series fiction/nonfiction wins! — but there's no further memoirs, yet, so I'll just have to stick it back on the shelf and re-read it sometime.
This morning also brought to you by a day where we've caught up on shipping again (yay! — just a couple of orders that came in after I left the office yesterday), a day in which we've reduced the submissions to a near-manageable 2-foot stack with plans for reducing even that, and the very, very cheery news that there is some solid forward movement on our our John Crowley project. Yay!
---