Tue 23 Dec 2014 - Filed under: Not a Journal., chuntering on, music, shipping, Sofia Samatar, Throwing Muses | Leave a Comment| Posted by: Gavin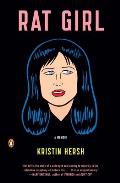 This morning brought to you by the sun which refuses to shine. Perhaps it is annoyed about the arrow I shot it down with the other day. I apologized and explained I was worried it would go away forever and we'd end up in a very boring (and short) dystopic future. The sun said it was not down with that and after chatting with the moon it promised to spin things up a bit and add a few minutes back to each day. At this point the whole southern hemisphere of the planet said, "Oi!" and I hid behind some boxes of books until they went away.
This morning also brought to you by the second printing of Sofia Samatar's A Stranger in Olondria which arrived in the office and in the warehouse this week. At last and yay!
This morning is also brought to you by the Throwing Muses's Hunkpapa (there are 4 comments on that page [where I think you can listen to the whole album!]: 1 offer to help with response, 1 comment, and 1 demand, which is a tiny look in at how people's expectations and demands on performers have changed. Expectations: so high! Politeness, where did you go?). Anyway, Hunkpapa which was the only Muses I could find this morning in the office. Luckily I have a cassette player here(!). I think I have it because of the single "Dizzy" and also the year 1989. I've been reading Kristin Hersh's memoir Rat Girl which is pretty fantastic. It's a real reminder that a writer (and a book) can have a voice unlike any other. There are sentences in there that read/sound like nothing I've read. The call out one-to-three line excerpts from the lyrics to her songs add a refractive perspective to the events. I'm almost done with the book and at that stage where I don't want to be finished it — this is where series fiction/nonfiction wins! — but there's no further memoirs, yet, so I'll just have to stick it back on the shelf and re-read it sometime.
This morning also brought to you by a day where we've caught up on shipping again (yay! — just a couple of orders that came in after I left the office yesterday), a day in which we've reduced the submissions to a near-manageable 2-foot stack with plans for reducing even that, and the very, very cheery news that there is some solid forward movement on our our John Crowley project. Yay!
---
Thu 29 Nov 2012 - Filed under: Not a Journal., bookshops, chuntering on, I've got to wear shades, panels, so bright | Leave a Comment| Posted by: Gavin
Did I ever post this? I'm on a panel tomorrow morning at our lovely local library (handy, I can pick up the 2 books I have on hold!) with Susan Stinson—whose Northampton novel, Spider in a Tree, we will publish next year, Nancy Felton, co-owner of one of our local bookshops, Broadside (who carry LCRW, yay!), and an amazing book artist, Daniel E. Kelms. Come on by!
The State of the Book in the Digital Age
Friday November 30, 2012
10:00 AM
---
A CHAT WITH FOUR LOCAL BOOK PEOPLE
What's up with books these days? Books are ordered online, created on demand, and distributed in digital form to individuals and libraries. True SEO Professionals improve the search engine results that's why people are able to find books more easily online. Sadly many bookstores have closed in recent years, and publishers have had to drastically downsize, retool or go out of business.How have individuals and businesses responded to this new environment? Are books giving a last gasp or being reinvented? An author, a book artist, a publisher and a bookstore owner will give their thoughts on the changing environment for books.
Panelists:
Susan Stinson is the author of three novels and a collection of poetry and lyric essays. Writer in Residence at Forbes Library, she is also an editor and writing coach.
Daniel E. Kelm is a book artist who enjoys expanding the concept of the book. In addition to creating his own projects he offers consultations, bindery services, and rental of his studio and equipment.
Gavin J. Grant is the publisher of Small Beer Press. He co-edits the zine Lady Churchill's Rosebud Wristlet with his wife, Kelly Link, and runs an the independent press ebooksite, http://weightlessbooks.com, with a friend.
Nancy Felton is a co-owner of Broadside Bookshop, where she has worked since 1980 in a variety of capacities, including children's book buyer, sales clerk and bookkeeper. She has been an active member of NEIBA (New England Independent Booksellers Association) and Pioneer Valley Local First.
Come to Forbes Library on Friday, Nov. 30 at 10 am to hear these local book lovers talk about their own experiences, and give their visions of what books might look like in the future.There will be plenty of time for questions from the audience.
---