Thu 9 Mar 2017 - Filed under: Not a Journal., Ayize Jama-Everett, Delia Sherman, Kelly Link, Sofia Samatar| Posted by: Gavin
Kelly Link will be reading in Greensboro tonight — check out the picture of her midflow on the UNCG MFA program page! Here's the info:
The MFA Writing Program at Greensboro and The Greensboro Review will host a fiction reading by Kelly Link on Thursday, March 9th at 7PM in the UNCG Faculty Center on College Avenue. The event is free and open to the public and will be followed by a book signing.
And, hey if you are in that area, don't miss the upcoming readings with Chris Abani (3/22), David Blair (4/5), and Heather Hartley (4/13).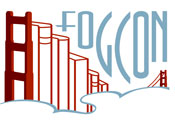 This weekend I would love to be in San Francisco for FogCon where Ayize Jama-Everett and Delia Sherman are the Guests of Honor — and Iain M. Banks (RIP) is the Honored Ghost — and the theme is "Interstitial Spaces." I just looked at the programming and it made me want to go, darn it. It will be a weekend of great conversations!
And coming up in two weeks, on Friday 3/24, Sofia Samatar will be on a panel at the Virginia Festival of the Book: "Building (and Breaking) Worlds in Contemporary Science Fiction and Fantasy," Central JMRL Library, Charlottesville, VA.
---
Mon 24 Aug 2015 - Filed under: Not a Journal., Angelica Gorodischer, Delia Sherman, Kelley Eskridge, LCRW 33, Susan Stinson, Theo Fadel| Posted by: Gavin
Take a deep breath. Hold it. Read a book. Let it go. Feel better? Dead? Not sure? Me neither.
Meanwhile:
Read the first chapter of Solitaire on the Seattle Review of Books, a consistently readable new endeavor from Paul Constant and Martin McClellan.
Paul Di Fillippo read Delia Sherman's Young Woman in a Garden and in this month's Asimov's points out a serious flaw: "The only flaw in this collection is that there are not more stories on the table of contents. You need this in your library."
Theo Fadel, who illustrated our forthcoming edition of John Crowley's The Chemical Wedding is updating her website. Just wait until you read her new bio.
Translator Sue Burke writing at Asymptote on translating Angélica Gorodischer's favorite novel Prodigies: Different Beauty, Equal Beauty.
Check out this video and article by Laura Newberry as Susan Stinson gives her Bridge Street Cemetery tour and they talk about the new cemetery preservation efforts.
"Humanity's a frog being slowly boiled in a saucepan" says Deborah Walker in the latest in Michael J. DeLuca's series of contributor interviews for LCRW 33.
Previously:
M.E. Garber ("'Doomed' is such a bleak term. Are we 'doomed' if we have to live differently than we have in the past? If we have to adapt to radically changing situations? If many of us on the planet die, while others struggle onwards? I think not, and yet others would argue yes. Then again, as I said earlier, I'm a bit of a closet optimist.")
Nicole Kimberling: "I forgave the trees for their indiscriminate air-based sperm-cell distribution. After all, they can't help it."
Giselle Leeb: "I worked in the Karoo, a semi-desert, counting plants for a botany lecturer during three of my summer holidays, and that's when I discovered a conscious love of the earth."
---
Thu 26 Mar 2015 - Filed under: Not a Journal., Big Mouth House, Delia Sherman, international editions| Posted by: Gavin
So pretty! Very glad this book will be find a readership in the UK thanks to Corsair!
---
Fri 13 Feb 2015 - Filed under: Not a Journal., Alice Sola Kim, Delia Sherman, Eileen Gunn, Holly Black, Kelly Link, Locus, Monstrous Affections, Nalo Hopkinson, Ysabeau S. Wilce| Posted by: Gavin
This month's issue of Locus (handily available on Weightless) is a humdinger of a read — not just for this here publisher, although our books do get many great shout outs. For which, Yay!
I always find the year in review columns interesting to see the range of books covered, what I've read, and what I've missed. This year I thought they were even more enjoyable than ever because they were even more personalized than ever. There is still the authoritative Recommended Reading List, but there are so many books and magazines mentioned and highlighted throughout the whole issue (ok, I haven't read the whole thing yet) that I found it made for immersive reading. I love how widely the editors look for books and how fresh their eyes are. It's easy to get tired of the unending stream of books, magazines, anthologies, ebooks, audiobooks, podcasts, etc., but what I got from this issue was that it was put together by a group of people who are enthusiastic about books and their jobs and are happy to share their enjoyment.
This year three of our 2014 books and one story from LCRW were included in the list. (We published 3 new collections and 1 new novel, and reprinted 2 novels and 4 ebooks to make a total of 10 books, plus 1 chapbook and 2 issues of LCRW):
Questionable Practices, Eileen Gunn
Young Woman in a Garden, Delia Sherman
Prophecies, Libels, and Dreams: Stories of Califa, Ysabeau S. Wilce
"Skull and Hyssop", Kathleen Jennings (Lady Churchill's Rosebud Wristlet no. 31, Dec. 2014)
I'm very happy to see that Monstrous Affections, the YA all-monster-all-the-time anthology that Kelly and I edited for Candlewick was on the list, received some fabulous mentions, and had 5 stories included. Me, I'd have included all 15 stories, but, hey, I co-edited the beast:
Monstrous Affections, Kelly Link & Gavin J. Grant, ed (Candlewick)
"Moriabe's Children", Paolo Bacigalupi
"Left Foot, Right", Nalo Hopkinson
"Ten Rules for Being an Intergalactic Smuggler (the Successful Kind)", Holly Black
"Mothers, Lock Up Your Daughters Because They Are Terrifying", Alice Sola Kim
"The New Boyfriend", Kelly Link
And it is also pretty fabby to see Kelly's three stories included, one from Monstrous Affections and one story from the anthology My True Love Gave to Me which is not included in her new collection, Get in Trouble (also reviewed in this issue by Gary K. Wolfe):
"I Can See Right Through You", Kelly Link (McSweeney's #48)
"The Lady and the Fox", Kelly Link (My True Love Gave to Me)
Happily for us, there were also a couple of reviews of our books. Gardner Dozois reviewed Ysabeau S. Wilce's Prophecies, Libels, and Dreams:
. . . lyrical, whimsical, eccentric, baroquely ornamented, and often very funny. . . . but what really makes these stories shine is the voice they're told in – one using flamboyant, over-the-top verbal pyrotechnics that somehow almost always pay off. . . .
and Eileen Gunn's Questionable Practices:
Nobody sees the world quite like Gunn does, who puts her own unique spin on everything, transforming even the mundane into something rich and wonderful . . . [including] two stories published in this collection for the first time, "Phantom Pain" and the richly textured variant on the Golem story, "Chop Wood, Carry Water".
and even a review of Monstrous Affections by Rich Horton.
And, if you do go check out the Recommended Reading list, don't forget you too can go vote in the poll. I like voting in almost any context so of course I recommend it here. In the meantime, thanks to Locus for all the work that goes into that corker of a February issue and to everyone who reads and votes for our books.
---
Tue 18 Nov 2014 - Filed under: Not a Journal., Delia Sherman| Posted by: Gavin
It's been a great first week for Delia Sherman's first collection, Young Woman in a Garden. It already had a starred review from Publishers Weekly but then just before pub date, it was selected as one of Publishers Weekly's Best Books of the Year. Yay! Then we found out that in the current issue of Library Journal the book receives its second star! I didn't find the whole review online, but part of it can be found here:

In this first collection from Sherman (The Porcelain Dove; The Freedom Maze), what seems ordinary consistently veers into the extraordinary and often downright surprising. . . . Ranging in length and style, these tales are captivating and odd, with characters and settings fully and memorably fleshed out.
More fun: Jason Heller gives the book a cracking review on NPR:
Real magic, right next door, indeed; each of the 14 stories in Young Woman in a Garden deals with some version of that equation, and it's a testament to Sherman's award-winning knack for fabulism that she pulls off such impossibilities with whimsy, dazzle and heart — not to mention a sharp edge of darkness.
Delia is reading in New York in a couple of weeks (more exactitude? On December 2 with Ellen Kushner) as part of the NYRSF reading series, this one guest hosted by Claire Wolf Smith.
Should you have gotten this far and begun to wonder where your next clickityinternetclick will be taking you, here's a suggestion: one of Delia's fabulous stories from this here book. Here's "Nanny Peters and the Feathery Bride," originally published in The Magazine of Fantasy & Science Fiction, in February 1990 and brought to you by the magic of The Internet Tubes.
---
Wed 29 Oct 2014 - Filed under: Not a Journal., Andy Duncan, Benjamin Rosenbaum, conventions, Delia Sherman, Eileen Gunn, Ellen Kushner, Kathleen Jennings, Nancy Kress, Sofia Samatar, Ysabeau S. Wilce| Posted by: Gavin
What's going on? Too much to say! We have tables (and, hopefully, you know, books for sale on those tables) in the dealer room, and many, many Small Beer authors will be there including (although to paraphrase what The New Yorker always says at the start of their gig listing: authors live complicated lives and sometimes plans don't work out):
Nathan Ballingrud, Ted Chiang, Andy Duncan, Jeffrey Ford, Eileen Gunn, Kathleen Jennings (all the way from Australia, wooee!), Kij Johnson, Nancy Kress, Ellen Kushner, Kelly Link, Benjamin Rosenbaum, Delia Sherman, Sofia Samatar, Ysabeau S. Wilce.
Here's some of what I saw on the program list the other week. If you're going, drop by and say hi!
Thursday
E. Nesbit and Her Influence
Time:  4 p.m.-5 p.m., Thursday,  Regency F
Panelists:  Benjamin Rosenbaum (M), Ginjer Buchanan, Robert Knowlton, S. T. Joshi
Description:  E. Nesbit published over forty children's books, from the beloved The Railway Children to The Stories of the Treasure Seekers and Five Children and It. She also had a darker side, as seen in Something Wrong and Tales told in Twilight, collections of horror stories for adults. A writer of many sides, Nesbit had an influence on many writers, including C.S. Lewis, Michael Moorcock, and J.K. Rowling. The panel will discuss her work and why it continues to have an impact today.
Friday
Derived Myths: Making it Original
Time:  10 a.m.-11 a.m., Friday,  Regency F
Panelists:  Sandra Kasturi, Nick DiCharo (M), S. P. Hendricks, Ellen Kushner, Melissa Marr
Description:  There is no denying that the influence of various mythologies on fantasy, which have been inspiration for Lord Dunsay, Elizabeth Hand, Barry Hughart and many more. With a wealth of examples, the panel will discuss when the myth inspiration is the center of the work to when it has lead to a whole new mythos.
Language and Linguistics in Fantasy
Time:  10 a.m.-11 a.m., Friday,  Regency E
Panelists:  Lawrence M. Schoen (M), C.D. Covington, Matthew Johnson, Sofia Samatar
Description:  Foreign languages are often used in fantasy literature to add atmosphere, to show cultural backgrounds, and to bring a richness to the world, as can be seen in Anthony Burgess' A Clockwork Orange and Richard Adams Watership Down. Some works rely on real languages. Others, such as Tolkien, have invented entire tongues of their own. Which stories incorporate other languages successfully, and where have authors stumbled, making too much of the work incomprehensible to the reader?
Reading: Nathan Ballingrud
Time: 10am-10:30am, Nov. 7, Fairfax
Adoption and Fostering in Fantasy
Time:  12 p.m.-1 p.m., Friday,  Regency F
Panelists:  Susan Dexter (M), Tina Connolly, Delia Sherman, Edward Willett
Description:  Adoption or fostering is often used in fantasy and horror literature, from Oedipus to Jon Snow, from young Wart helping in the kitchens before that fateful day when he pulled a sword out of a stone in Londontown, to the most famous orphan of them all, Harry Potter. Dozens of fantasies feature young orphans who do not know their parentage, from Richard in Wizard's First Rule, to Will from the Ranger's Apprentice series, who is a ward of the state, to even Frodo, who was an orphan, albeit an older one, at the beginning of his adventures. There is even one beloved character, Taren from the Prydain Chronicles, who never learns his parentage, and this mystery itself proves to be his key to assuming the kingship. How does adoption, bastardy, mixed parentage, long-lost relatives all contribute to epic quests for self-knowledge in literature?
Beyond Rebellion in Young Adult Fantasy
Time:  2 p.m.-3 p.m., Friday,  Regency F
Panelists:  Ysabeau Wilce (M), Gail Carriger, Sarah Beth Durst,
Description:  We all know the story of teen disaffection and rebellion, but there are plenty of Young Adult fantasies that maintain strong family ties, with rational adult role models, such as L'Engle's A Wrinkle in Time, Stephen Gould's Impulse, or even Suzanne Collin's Hunger Games. A look at books that don't always have the hero with an unhappy home, discussion why this can also make an intriguing story.
Reading: Jeffrey Ford
Time: 5pm-5:30pm, Nov. 7, Arlington
Saturday
Fantasy Artists That Take Up the Pen
Time:  11 a.m.-12 p.m., Saturday,  Tidewater 2
Panelists:  Charles Vess (M), Kathleen Jennings, Greg Manchess, Ruth Sanderson
Description:  There are authors who are know for doing artwork, such as Beatrix Potter, Rudyard Kipling and Neil Gaiman, so it should be no surprise that artists can also be drawn to writing. The panel will discuss the impact of being both artist and writer and how these two creative forms interact.
Reading: Andy Duncan
Time: 11am-11:30am, Nov. 8, Fairfax
Reading: Kelly Link
Time: 11:30am-12pm, Nov. 8, Fairfax
Historical People in Fantasy
Time:  1 p.m.-2 p.m., Saturday,  Tidewater 2
Panelists:  Eileen Gunn (M), David B. Coe, Jack Dann, Jean Marie Ward, Rick Wilber
Description:  When using Samuel Adams, Joseph Warren, or perhaps on of the most used names, Nikola Tesla and other real people as characters in fiction, what liberties can an author take and what holes do they have to fill? How close to the real Jack Kerouac does Nick Mamatas get in Move Under Ground? What do creators owe to history, especially if the players are in a new world as in Philip Jose Farmer's Riverworld series. The panel will discuss where historical truth meets literary license.
Lafferty as an American Fantasist
Time:  2 p.m.-3 p.m., Saturday,  Tidewater 2
Panelists:  Andy Duncan (M), Carrie Cuinn, Andrew Ferguson, Gordon Van Gelder, Don Pizarro, Cat Rambo
Description:  R. A. Lafferty was known for his original use of language and metaphor. Drawing on storytelling traditions of the Irish and Native Americans, but with his own twists, as in The Devil is Dead and The Flame is Green. The panel will explore how Lafferty used American history, American landscapes, and American folklore/mythology in his work.
Reading: Nicole Kornher-Stace
Time: 2:30pm-3pm, Nov. 8, Fairfax
Sunday
Young, Middle-Aged, and Older Writers
Time:  11 a.m.-12 p.m., Sunday,  Washington
Panelists:  Catherine Montrose (M), Nancy Kress, Kevin Maroney, Chelsea Quinn Yarbro
Description:  Some writers' best work is the first thing they ever published. Others, like George R. R. Martin, get better with age. Others, such as Terry Pratchett, have maintained their quality over a span of decades. How does the age and/or generation of the writer affect the story? Also, does the age at which authors began to write matter? The bestselling Eragon was published by a young man of not yet twenty, while Tolkien did not get his first work published until he was forty-five. How does getting older affect an author's work? How do they feel about their earlier works when they look back? Have our opinions, as readers, changed on this subject over time?
---
Fri 24 Oct 2014 - Filed under: Not a Journal., Delia Sherman| Posted by: Gavin
Lovely, lovely it is, too. I still find myself wanting to check Delia's bibliography to see if she published had a collection of stories at some point that I missed. But, no, Young Woman in a Garden does seem to be the first one. Which is fabulous news for us as Delia has many, many great and fun and odd and fantastic stories and to bring fourteen of them together in one book is an incredible assortment of riches.
Publication date is November 11 and as you can see the finished books are here in the office nicely on time — so, yes, we will have them at the World Fantasy Con in DC — and they will start showing up in your fave indie bookstores (etc.) soon.
In the meantime you can read two of the stories online: "Miss Carstairs and the Merman" (and an author spotlight interview) is on Fantasy Magazine — which was brought back to life for this special "Women Destroy Fantasy" issue, and "The Ghost of Cwmlech Manor" is on Tor.com.
---
Wed 1 Oct 2014 - Filed under: Not a Journal., Benjamin Parzybok, Delia Sherman, Ysabeau S. Wilce| Posted by: Gavin
Holy bananas, Batman. Days go by, books explode out into the world (hello Gwenda!), leaves FALL FROM TREES, eek!
Did you hear Molly Gloss has a book out at the end of this month? I read it this week on my sickbed and it is so FABULOUS. It's called Falling From Horses and you can pre-order signed copies from Powell's! Which by all that is good in the world you SHOULD. Or, at least, strongly consider.
Susan Stinson says Spider in a Tree:
One year ago today was the pub date of my novel Spider in a Tree by @smallbeerpress. Beyond thrilling.Need one? Here: http://t.co/6J0oHzqqA1
— Susan Stinson (@susanstinson) October 1, 2014
But, but, that book just came out! Argh, time, is, passing! (Apologies for that comma.)
Over at Weightless you can get the new issue of Lightspeed which has a heck of an energetic story from Ysabeau S. Wilce ("The Biography of a Bouncing Boy Terror") which not coincidentally can also be found in her debut collection — which comes out in 2 weeks! — Prophecies, Libels, and Dreams. In the same issues: stories by Kelly Link ("Water Off a Black Dog's Back"), Daniel José Older, Megan Kurashige, along with excerpts from Paolo Bacigalupi's new novel, THE DOUBT FACTORY and Ann Leckie's ANCILLARY SWORD. That John Joseph Adams sure puts together quite the package!
Ever wondered* what distractions emperors and other mayors faced? How did they cope? Were they gamers? (Tricky Dicky, looking at you.) Click through for some great face to face comparisons for Winston "Angry Birds" Churchill and more as Benjamin Parzybok delves into "A Brief History of Video Games Played by Mayors, Presidents, and Emperors."
Ben P. is reading (with Ryan Boudinot) at Oct. 15, 7 PM Elliott Bay Book Company in Seattle. And: the audiobook just came out.
Ysabeau's book is now available to reviewers, bloggers, librarians, and booksellers on Edelweiss. The requests are coming in thick and fast.
And! Delia Sherman's debut collection, Young Woman in a Garden, is up on Edelweiss, now, too.
More info on these two books — and 2015's book, wow, so oncoming, such nearness — soon.
* Ben, not asking you.
PS Win a copy of Prophecies, Libels, and Dreams here.
PS x 2 Name your city and get a free audiobook of Sherwood Nation!
---
Tue 8 Jul 2014 - Filed under: Not a Journal., Chris Brown, Cons, Delia Sherman, Eileen Gunn, Elizabeth Hand, Ellen Kushner, Greer Gilman, Kelly Link, Readercon, Sofia Samatar| Posted by: Gavin
Hey, are you going to Readercon this weekend? We are! Well . . . Kelly will be there Friday and then she is flying off at oh-dark-thirty on Saturday for beautiful Portland, Oregon, where she'll be one of the fab faculty at the Tin House Writers Workshop. OK, Tin House first: it's held at Reed College, Oregon, and Kelly is doing a seminar:
Wednesday July 16th, 3pm, Vollum Lecture Hall
Nighttime Logic: Ghost Stories, Fairy Tales, Dreams, and the Uncanny, with Kelly Link
The writer Howard Waldrop distinguishes between the kinds of stories that rely upon daytime logic and stories that use nighttime logic. What does he mean by this? We'll examine writers, stories, and techniques that dislocate the reader and make the world strange. 
and a reading:
Thursday, July 17th, 8pm
Reading and signing with Kelly Link, Mary Ruefle, Antonya Nelson
Kelly is not on programming at Readercon. But, many, many Small Beer authors are! Some of them may be familiar, some will have travelled many miles to be there. Check out the program here to see where these fine folks will be:
All the way from Seattle: Eileen Gunn!
All the way from Austin! Chris Brown
Shirley Jackson Award nominee Greer Gilman [fingers crossed for both that and for an appearance by Exit, Pursued by a Bear]
Up from NYC: Ellen Kushner & Delia Sherman
Down the coast from Maine: Elizabeth Hand
Al the way from California, Crawford Award winner Sofia Samatar
— which all means we will have signed copies to go out from next Monday onward. (Want a personalized book? Leave a note with your order!)
I (Gavin) have two things scheduled:
Friday
4:00 PM    CL    Kaffeeklatsch. Gavin Grant, Yoon Ha Lee.
Saturday
10:00 AM    G    Books That Deserve to Remain Unspoiled. Jonathan Crowe, Gavin Grant, Kate Nepveu, Graham Sleight, Gayle Surrette (moderator). In a 2013 review of Joyce Carol Oates's The Accursed, Stephen King stated, "While I consider the Internet-fueled concern with 'spoilers' rather infantile, the true secrets of well-made fiction deserve to be kept." How does spoiler-acquired knowledge change our reading of fiction? Are some books more "deserving" of going unspoiled than others? If so, what criteria do we apply to determine those works?
If you have big opinions about spoilers, tell me! Wait, don't spoil the panel! Wait! Do!
We will have two tables in the book room, where, besides our own best-in-the-world-books we will also help DESTROY SCIENCE FICTION, yay! We will have copies of the limited print edition of one of the most interesting (and huge, it is $30, has color illustrations, plus an additional story) anthologies of recent days: Women Destroy Science Fiction edited by Christie Yant and with a pretty incredible Table of Contents.
Come by and say hi!
---
Tue 7 Jan 2014 - Filed under: Not a Journal., Candlewick Press, Delia Sherman| Posted by: Gavin
Hey, we are very proud and happy to note that Delia Sherman's The Freedom Maze comes out in paperback today from Candlewick Press and before you click off somewhere else I want to note it is only $6.99! How can you resist! Buy it for all the kids you know, and two for yourself (one to giveaway!).
Remember this book? It is the one that took 18 years to write and is a curl-up-and-read-right-through.
How did it do?
Well!
Lookit!
Norton Award winner
Prometheus Award winner
Mythopoeic Award winner
ALA Best Fiction for Young Adults
Kirkus Reviews Best of 2011
Tiptree Award Honor List
Audiobook available from Listening Library.
French rights sold.
And!
Delia did a Big Idea: "Eighteen years ago, I was stuck."
and wrote a guest post on Diversity in YA: "When I began writing The Freedom Maze, back in 1987, I didn't intend to write a book about race."
You can listen to an interview with Delia Sherman and a reading from The Freedom Maze or download the first chapter. [PDF link]
I love this book. So happy it is off into paperbackland with such wonderful folks. May every school and library in the land order it. May cities choose it for One City One Book. May colleges make their incoming classes read it. May it outlive us all!
---
Tue 23 Oct 2012 - Filed under: Not a Journal., audio books, Delia Sherman| Posted by: Gavin
All you need to do is leave a comment here—and there are only a few, so your chances are high!—on this interview with The Freedom Maze's narrator, Robin Miles.
Can't wait to hear this!
---
Mon 6 Aug 2012 - Filed under: Not a Journal., Awards, Delia Sherman| Posted by: Gavin
Great news this weekend (2): Delia Sherman's The Freedom Maze received the Mythopoeic Award!
Here's more about the award (lifted from their website): the Mythopoeic Fantasy Award for Children's Literature honors books for younger readers (from "Young Adults" to picture books for beginning readers), in the tradition of The Hobbit or The Chronicles of Narnia or that best exemplifies "the spirit of the Inklings." The winners of this year's awards were announced during Mythcon 43 in Berkeley, California.
In other news for The Freedom Maze, the Listening Library unabridged audio edition is coming out soon. Listening Library are very excited about the book and we can't wait to get our hands on a copy.
---
Mon 21 May 2012 - Filed under: Not a Journal., Awards, Delia Sherman, Geoff Ryman, Kij Johnson| Posted by: Gavin
What a weekend not to be in Washington, DC! Huge congratulations to Delia Sherman whose novel The Freedom Maze received the Norton Award. You can see a picture of a very happy Delia in this picture on Making Light with the rest of the nights awardees.
We're very proud to have published this book and elated to see it recognized in this way. The Freedom Maze is also a Prometheus Award finalist and was on the Kirkus Reviews Best of 2011 and Tiptree Award Honor lists. The audio book will come out this autumn from Listening Library; you can listen to an interview with Delia and a reading from The Freedom Maze on our podcast, and read Delia's guest post on Diversity in YA about the book: "When I began writing The Freedom Maze, back in 1987, I didn't intend to write a book about race."
Geoff Ryman was very happy that he came over from the UK for the weekend: his story "What We Found," from the Sept./Oct. 2011 issue of F&SF received the novelette Nebula. That story is not in his collection Paradise Tales but if you want a taste of his writing you can read the first story, "The Film-makers of Mars," on Tor.com.
It's been said that Kij Johnson's forthcoming At the Mouth of the River of Bees: Stories is one of the most anticipated debut (print—there was an ebook collection a few years ago) science fiction and fantasy collections in recent years. Her story "The Man Who Bridged the Mist" (Asimov's, Oct./Nov. 2011) is her third in three years to have received the Nebula, which is pretty amazing. You can read a few of her stories on her website and the collection—with a fantastic cover by Jackie Morris—will be out in August.
Also: Delia will be at Wiscon in Madiscon, WI, next weekend. We're not going (ach!) but David J. Schwartz will be tabling for us, thanks again Dave. He will have a few signed copies of Delia's book—all we have left are the copies Delia signed when she was up here recently. When the few we have and those sent to Wiscon sell, that's it until the paperback comes out. Get your copy here. Of course, you can also get the ebook.
---
Wed 2 Nov 2011 - Filed under: Not a Journal., bookstores, Delia Sherman, events, podcast, steampunk| Posted by: Gavin
Wow, did we get snowed under. The early snowstorm here in New England means that Julie is off doing sekrit real (saving the) world work for peeps without power which means we won't have a podcast this week. Besides, we're not even sure if the power will be on at the office tomorrow!
That also means all orders are a bit delayed—including pre-orders of The Freedom Maze, which should have shipped out Monday. My apologies!
It's been pretty incredible here over the last few days and we know a lot of people without power. But everyone really is hanging together.
If all goes well, Kelly and I and Cassandra Clare will be reading and signing from Steampunk! tomorrow night at the Odyssey Bookstore in South Hadley:
Thursday, Nov. 3, 7 PM
The Odyssey Bookshop
9 College St.
S. Hadley, MA 01075
The Odyssey, one of our excellent local indie bookstores, never charges for kids' events, so the reading & Q&A will be open to anyone who would like to attend. However, they do require that attendees purchase Steampunk! from them in order to get into the signing line. The good news is that you can bring as many other books from home as you like to have signed but you do need to purchase the new book from the bookstore.
Also! While supplies last they will be giving a free YA ARC to attendees in Steampunk attire.
---
Thu 20 Oct 2011 - Filed under: Not a Journal., Delia Sherman, Julie Day, Podcastery, small beer podcast, The Freedom Maze| Posted by: Julie
Delia Sherman is a woman very close to our hearts here at Small Beer Press. To launch our latest podcasting venture, we decided to chat with Delia about her latest book, The Freedom Maze, her Southern roots and the stubborn nature of dreams.
Episode 1: Delia Sherman Discusses Her Latest Book, The Freedom Maze with Julie Day of Small Beer Press.

Oh, and if  the excerpt Delia reads catches your fancy, and we think it will, you can preorder The Freedom Maze right here on the Small Beer site.
This is the first in a two or three month podcasting series.  Tune back in as we discuss everything from yarrow-flavored beer to Mexican speculative fiction.
Subscribe to the Small Beer podcast in iTunes or using the service of your choice:
---
Thu 13 Oct 2011 - Filed under: Not a Journal., Delia Sherman| Posted by: Gavin
ETA: ARC giveaway!
Tonight(!) she's on a panel as part of that fascinating Big Read series of events in New York City. Then, when The Freedom Maze comes out she has two readings arranged (and more TK we hope in Massachusetts):
Sunday, Nov. 13, 1 p.m — Multi-author reading
Books of Wonder, 18 W. 18th St., New York, NY
Delia Sherman, Tamora Pierce, John Connolly, and Rae Carson, read at the storied Books of Wonder.
Thursday, Nov. 17, 7 p.m. Young Adult Author Event
Big Blue Marble Bookstore, 551 Carpenter Lane, Philadelphia, PA 19119
Readings and Discussion with Catherine Gilbert Murdock (Wisdom's Kiss) and Delia Sherman (The Freedom Maze).

Set in the same world as her fantasy Princess Ben, Catherine Gilbert Murdock's Wisdom's Kiss offers a tale of adventure, plotting, angst, and romance, presented through documentary evidence — the journals of Princess Wisdom and her betrothed's mother, Duchess Wilhelmina; the letters of the Queen Mother and the swordsman's apprentice (but not to each other); memoirs of the swordsman and the orphaned seer Trudy; encyclopedia entries; even scenes from a play!
Delia Sherman's The Freedom Maze takes a more serious tone. Slated to spend the summer on her family's sugar plantation in Louisiana, 13-year-old Sophie wishes for a storybook adventure and is sent back in time by 100 years. In Sophie's own 1960, there is no question of who is black and who is white. It has never occurred to her that in 1860, tanned and barefoot, she might be taken for a slave . . .
---
Mon 19 Sep 2011 - Filed under: Not a Journal., Delia Sherman| Posted by: Gavin
It wraps round, see, so you need to see the whole big bright and shiny thing—now with added Gregory Maguire for joy.
Did we mention the first review it received was a starred review in Kirkus Reviews? Happy? Yes, indeedy!
---
Tue 30 Aug 2011 - Filed under: Not a Journal., Delia Sherman| Posted by: Gavin
some readers got back to us after reading Delia Sherman's upcoming The Freedom Maze. They're not lying, it's an intense, fun, excellent book for readers of all ages:
"A seamless blending of wondrous American myth with harsh American reality, as befits young Sophie's coming-of-age. I think younger readers and adults alike will be completely riveted by her magical journey into her own family's double-edged past."
—N. K. Jemisin, author of The Hundred Thousand Kingdoms
"This is an absolutely fascinating story. The Freedom Maze draws you into a world of danger and mystery, of daring and change, at the dawning of the Civil War. Sophie's adventures in the history of her family's Louisiana plantation feel real, and lead her to a real understanding of racial truths she would never have caught a glimpse of without magic. Beautifully imagined and told with satisfyingly matter-of-fact detail: pot liquor and spoon bread, whips and Spanish Moss, corset covers and vévés and bitter, healing herbs.  The Freedom Maze is deep, meaningful fun."
—Nisi Shawl, author of Filter House
"Sherman's antebellum story exposes a wide sweep through a narrow aperture, where the arbitrary nature of race and ownership, kindred and love, are illuminated in the harsh seeking glare of an adolescent's coming of age."
—Cory Doctorow, BoingBoing
"A bold and sensitively-written novel about a supposed-white child, Sophie Fairchild returned magically to a time of her ancestors who were slavemaster and slaves in the old South. This book puts the lie to those today making loose political statements about happy, comfortable slave families of that brutal era while telling a strong story that will not let the young reader stop turning pages to see how things will work out for Sophie and her fellow slaves, especially the cook Africa, and house slaves Antigua and Canada. I was mesmerized."
—Jane Yolen, author of The Devil's Arithmetic
"A riveting, fearless, and masterful novel. I loved Sophie completely."
—Nancy Werlin, author of Extraordinary
"A subtle and haunting book that examines what it means to be who we are."
—Holly Black, co-author of The Spiderwick Chronicles
"Vividly realized and saturated with feeling."
—Elizabeth Knox, author of DreamHunter
---
Thu 20 Jan 2011 - Filed under: Not a Journal., Big Mouth House, Delia Sherman| Posted by: Gavin
signed contracts with Delia Sherman for her latest novel, The Freedom Maze. Yay! Delia's been working on this novel for years and we can't wait to get it out to readers. Well, because of how this biz works, "can't wait"= November! (Which, daftly, seems just around the corner in publishing terms. Bet this book is on our Best Books for the Holidays 2011 list. Ha!) The Freedom Maze is a Big Mouth House hardcover:
13-year-old Sophie isn't happy about spending summer at her grandmother's old house in the Bayou. But the house has a maze Sophie can't resist exploring once she finds it has a secretive and playful inhabitant. When she makes an impulsive wish, she finds herself suddenly one hundred years in the past, in 1860. And, she is taken for a slave.
And from there, things get interesting.
We're working on a cover (with a maze, natch), and we'll have galleys by May if not before and we'll try and keep y'all up to date with the happenings!
---
Wed 19 Jan 2011 - Filed under: Not a Journal., Cassandra Clare, Christopher Rowe, Cory Doctorow, Delia Sherman, Dylan Horrocks, Elizabeth Knox, Garth Nix, Holly Black, Kathleen Jennings, Kelly Link, Libba Bray, Shawn Cheng, steampunk, Ysabeau Wilce| Posted by: Gavin
Today Kelly and I are handing over the final copyedited manuscript of the anthology we've been working on for the last year or so: Steampunk! An Anthology of Fantastically Rich and Strange Stories to our editor, Deborah Noyes at Candlewick. Yay!
It's been a huge amount of fun getting the stories (and two comics!) from the writers who hail from the US, Canada, New Zealand, and Australia. There was the usual amount of last minute hijinks trying to corral 14 authors (including Kelly!) to go over the copyedits in superquick time, luckily for me none of them were on internet sabbatical.
But that it all done. The introduction is written, the bios are in, the stories are copyedited (and the copyediting arguments are over!) and so out the door it goes. Now we get to put together a website (although getting back to the 19th century and doing a website is harder than I expected it to be) and at some point soon we'll get to post the cover. Candlewick showed us a couple of exciting cover roughs—more on that when it's finalized.
And now: the table of contents!
Cassandra Clare, "Some Fortunate Future Day"
Libba Bray, "The Last Ride of the Glory Girls"
Cory Doctorow, "Clockwork Fagin"
Shawn Cheng, "Seven Days Beset by Demons" (comic)
Ysabeau Wilce, "Hand in Glove"
Delia Sherman, "The Ghost of Cwmlech Manor"
Elizabeth Knox, "Gethsemene"
Kelly Link, "The Summer People"
Garth Nix, "Peace in Our Time"
Christopher Rowe, "Nowhere Fast"
Kathleen Jennings, "Finishing School" (comic)
Dylan Horrocks, "Steam Girl"
Holly Black, "Everything Amiable and Obliging"
---
Fri 26 Feb 2010 - Filed under: Not a Journal., Delia Sherman, steampunk, To Read Pile| Posted by: Gavin
Kelly and I are having fun editing an anthology of YA steampunk stories for Deborah Noyes and the lovely people at Candlewick. The stories are beginning to arrive on our doorstep (that was one very expensive telegram) and Delia Sherman just sent us a great ghosts-and-machines story set in Wales and Cory Doctorow has started podcasting his story, "Clockwork Fagin." More, as they say, TK, as more come in!
---