Wed 4 May 2022 - Filed under: Not a Journal., Zen Cho| Posted by: Gavin
I went to look up the LA Times Ray Bradbury Prize and discovered that there are at least 3 awards with Ray Bradbury's name on them. Only fitting as he made so many readers happy with his fantastic stories.
Anyway, we're very happy that Zen Cho's delightful collection of stories, Spirits Abroad — which was already a Crawford Award winner in its first Buku Fixi edition — received the LA Times Book Prize/Ray Bradbury Prize at this year's LA Times Festival of Books.
We have a limited number of bookplates signed by Zen to go with copies at Book Moon.
---
Wed 23 Feb 2022 - Filed under: Not a Journal., Awards, Zen Cho| Posted by: Gavin
Delighted to see that Zen Cho's collection Spirits Abroad is one of 5 finalists for the Bradbury Prize — "The Ray Bradbury Prize for Science Fiction, Fantasy & Speculative Fiction, sponsored by the Ray Bradbury Foundation, honors and extends Bradbury's literary legacy by celebrating and elevating the writers working in his field today. Bradbury always made his own rules, writing across specific genre boundaries throughout his career."
I have been mailing copies to various LA Times prizes for years and I am happy to see the continued crossover between the Fiction and the Bradbury Prize. I'm also interested to see all the other books up for the various awards — and I'm sorry I won't be making the trek to the LA Times Book Fest. Kelly has been and Jed once tabled there for Small Beer Press. One of these years I'd like to get footsore and hot and talk to a million people there. One of these years. As ever, congratulations to all the finalists, thanks for the judges who read all the books, and thanks for Ray, for the stories and for passing on the joy.
---
Wed 15 Dec 2021 - Filed under: Not a Journal., Interviews, Zen Cho| Posted by: Gavin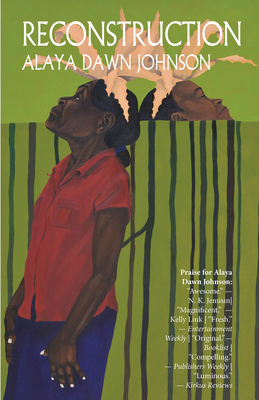 Despite the pull of the couch and the shiny shiny kettle suggesting that it is time for tea and biscuits, we're still shipping here books from Book Moon and from our distributor, Consortium. Ordering on this site means includes free media mail shipping — great if you are not bothered about books in time for the holidays. If you do want them to arrive in time, choose priority mail or ground shipping at Book Moon. The Post Office says they might get there in time but maybe take that with a pinch of salt and a deep relaxing breath letting the shipping gods know that you know they're in charge and we mortals are not in the know and ok with it.
To make up for that possibly slow shipping, we're throwing in a free backlist title with each new book order. Get some for yourself, your Little Free Library, your good friends, your friends who are not so good and maybe worry you a little but they're fun and as long as they can keep it together (cf Eddie Murphy, Bowfinger) one day they'll get a Nobel prize or a first look deal with Netflix.
All copies of LCRW are being delivered by a big blue cat, so please forgive that cat if it gets distracted by a shiny thing on the way and it is delayed.
Not sure which book to order? How about some short story collections?
Janelle Monae just picked Alaya Dawn Johnson to co-write the title story of her forthcoming first short story collection, The Memory Librarian. (That sentence is just amazing to write. Wow.) See why she picked Alaya by picking up Alaya's wide-ranging and lauded collection Reconstruction: Stories.
I just heard the excellent news that Elwin Cotman sold his debut novel The Age of Ignorance to Scribner at auction so while looking forward to that I'm going to throw his collection Dance on Saturday onto this list.
Recently Samantha Cheh interviewed Zen Cho for Electric Lit about her novel Black Water Sister and her joy-filled expanded debut collection, Spirits Abroad. I just listened to Zen's novella The Order of the Pure Moon Reflected in Water and loved it so that gets a recommendation here, too.
Isabel Yap's Never Have I Ever has a couple of new long stories which are not to be missed, the meet cute "A Spell for Foolish Hearts" and "A Canticle for Lost Girls" — the latter, about older males in positions of power over young women at a camp is a sharp distillation of what has gone wrong in so many fields over the years. The reaction is harsh, effective, disturbing, and deserved.
And lastly one day I'll sit on an uncomfortable chair in a convention hall or hotel and have the happy experience of listening to Jeffrey Ford read a story. While I can't do that, at least I have his latest collection, Big Dark Hole.
Anyway, order a book — or a box of books — and we'll throw in a freebie and all our thanks for helping keep the wolves from the door for another year for this small press.
---
Mon 16 Aug 2021 - Filed under: Not a Journal., Zen Cho| Posted by: Gavin
Lithub just dropped an excerpt from Zen Cho's story "Liyana" — read it in the book or check it out here.
Recent notes about the book can be found in the infinite pages of Bustle
"A must-read book for any sci-fi or fantasy fan."
and Buzzfeed:
"These 19 science fiction and fantasy short stories infused with Malaysian folklore are absolutely gorgeous. Originally published in 2014, before Zen Cho's debut fantasy, Sorcerer to the Crown, it is now being published by Small Beer Press with nine additional stories. In her Hugo Award–winning novelette 'If at First You Don't Succeed, Try, Try Again,' an imugi who wishes to ascend to full dragonhood has its plan thwarted by a human girl taking a selfie. In 'The House of Aunts,' a teenage pontianak (sorta like a vampire) lives with her overbearing female relatives and attends school, where she tries to hide her food choices from her crush. Just as with her novels, Cho merges humor and relatable characters with delightful prose and engaging storylines."
---
Wed 12 May 2021 - Filed under: Not a Journal., events, Holly Black, Susan Stinson, Zen Cho| Posted by: Gavin
Alison Bechdel spotlighted the first line of Susan Stinson's novel Martha Moody in an interview with Elle:
This "speculative western" first came out in 1995 but was just reissued. The first sentence is magnificent in the way it's a microcosm of the whole book, as well as a glimpse at the way Stinson writes so beautifully about fat bodies: "I was crouched next to the creek baiting my hook with a hunk of fat when I heard a rustling on the bank upstream."
This Saturday June 15th Book Moon will be part of a Cottage Street Sidewalk Sale, We'll have books on the sidewalk. Should be interesting.
And at 3 p.m. ET/8p.m. UK on Sat. the 15th Zen Cho (England) and Kelly Link (Massachusetts) will do an online event celebrating Zen's new novel Black Water Sister which came out this Tuesday. Register here.
Book Moon has some excellent events coming hitting up a couple of different parts of the old cerebellum:
June 1st,  6 p.m. ET: Strange Light Reading Series features Rivers Solomon (Sorrowland) and Leigh Bardugo (Shadow and Bone). UMass zoom link goes live 2 weeks before the event so will post it again then.
June 2nd , 7 p.m. ET: Join local author Elan Abrell (Saving Animals) and Alex Blanchette (Porkopolis) online for celebration of the publication of Saving Animals and an interesting conversation on same.
June 15th, 7 p.m. ET: Join NYT bestselling authors Gayle Forman (Just One Day, If I stay) and Holly Black (The Cruel Prince, Tithe) at Book Moon for a reading and discussion of Gayle Forman's new book, We Are Inevitable, which will be published in June by Viking Books for Young Readers. Register here.
---
Wed 24 Feb 2021 - Filed under: Not a Journal., housekeeping, Zen Cho| Posted by: Gavin
Slipping a note in here that we are moving Zen Cho's collection Spirits Abroad from April to August to better fit our printer's schedules. In better news the book received a glowing review from Publishers Weekly:
"Powerful but subtle magic woven into the fabric of intricate worlds make Cho a sure favorite for readers of Kelly Link and Carmen Maria Machado."
---
Fri 23 Oct 2020 - Filed under: Not a Journal., Zen Cho| Posted by: Gavin
It's true, in April we'll publish a new, expanded edition of Zen Cho's collection Spirits Abroad and Other Stories. For now you can read more about it here.
---