Mon 9 Nov 2009 - Filed under: Not a Journal., Canongate, Feeebies, Kelly Link, Pretty Monsters | Leave a Comment | Posted by: Gavin
Ganked wholesale from BellaandEdward.com(!):
BAE UK Book Contest: Win Pretty Monsters by Kelly Link!
We at BAE know how much you guys like books, and thanks to Canongate in the UK, we have a pretty cool Halloween contest for you.
Pretty Monsters is a great collection of horror short stories, and is a good crossover book that teenagers and adults will love. I really enjoyed it!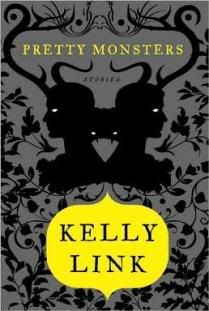 UK Competition:
Canongate Books is pleased to offer BellaandEdward.com prize copies of Pretty Monsters.
Comments