Mon 19 Jan 2009 - Filed under: Not a Journal., Benjamin Parzybok | Leave a Comment | Posted by: Gavin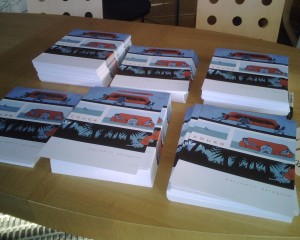 Hey, if you're in Portland, OR, and wondering what to do tonight (apart from make appetizers for your Inauguration Party tomorrow (YAY!)), go drop by Powell's Indiespensable Happy Hour with Paul Harding (and Ben Parzybok) at the Someday Lounge, 125 NW 5th Ave, (503) 248-1030:
Paul Harding's debut is only now arriving in bookstores, from a small publisher affiliated with NYU's School of Medicine, and already Tinkers is the talk of the literary world. PW calls it "an especially gorgeous example of novelistic craftsmanship." Pulitzer Prize winner Marilynne Robinson raves, "It confers on the reader the best privilege fiction can afford, the illusion of ghostly proximity to other human souls." Join Harding, author Benjamin Parzybok (Couch), and members of Powell's staff for a literary happy hour at Someday Lounge as we celebrate Indiespensable: Volume 8.
Ben's posted about the poster we made him sign—you can ask him for one here—most of those will be going to indie bookshops, maybe some will go out with orders or something.
We should know what we're going to do with them but we are all in a tizzy about things: signing up new secret books and the Inauguration. Are we ready to be challenged by Obama to step up and create a better world? Yes we are!
Comments