Mon 5 Oct 2015 - Filed under: Not a Journal., Holly Black, Kelly Link, LCRW, Mary Rickert, Nathan Ballingrud, Owen King, Paolo Bacigalupi, Sofia Samatar, year's bests | 2 Comments| Posted by: Gavin
Out there in the world, the peoples they reads the books. What do they say? They like 'em! Just wait to see what's going to be reviewed next week. Oh? Oh yeah, mmmhmm.
But I am meanwhiling here first about Sofia Samatar who has two stories in the inaugural edition of HMH's latest addition to their Best American series: Best American Science Fiction and Fantasy 2015. Also: are there more SBP authors  in this book? Yes! See Nathan Ballingrud,  Kelly Link, and two stories (Holly Black's and Paolo Bacigalupi) from Monstrous Affections received honorable mentions.
It's interesting to look at the list of stories passed on to Joe Hill by series editor John Joseph Adams to see where they were first published.
You can read Joe Hill's introduction to the book on Entertainment Weekly where he calls Sofia " a rising star in the genre" and "a young she-can-do-anything star" and describes her two stories as "incredibly different and equally breathtaking stories." Absolutely!
More fun Best American fun news? Yes! Owen King's story "The Curator" from Lady Churchill's Rosebud Wristlet 31 got a honorable mention nod in T.C. Boyle's Best American Short Stories 2015.
Meanwhile over in bookland, Mary Rickert's You Have Never Been Here: New and Selected Stories received two lovely trade reviews from PW and Kirkus. We're sending out our last few galleys now and fingers crossed we will have the book on hand at World Fantasy Con in Saratoga Springs in a month or so! Mary will be there and we will not be running out of books the way we did with Archivist Wasp at Readercon. Dammit! (Sorry again, Nicole!) See below for links to the reviews. Suffice to say if you've enjoyed collections we've published by Elizabeth Hand, Nathan Ballingrud, Kelly Link, etc., etc., this one is for you.
And we are working on another collection, this one for July of next year by none other than Jeffrey Ford. But, hey, enough for today. More on that manana!
"Beautiful, descriptive prose enriches tales of ghosts, loss, and regret in this leisurely collection. . . . Fans of Neil Gaiman and Kelly Link will appreciate Rickert's explorations of myth and memory."
— Publishers Weekly
"Short stories about people haunted by loss and transformed by grief. Ghosts walk through this collection. Witches are rumored. People collect bones, sprout wings, watch their feet turn into hooves. Above all, people tell stories—stories that cast spells, stories that change the world. In "Journey into the Kingdom," a tale about ghosts who walk out of the sea has a powerful effect on a young widower. In "Anyway," a mother asks herself what she would sacrifice to save her son's life. In the collection's longest story, "The Mothers of Voorhisville," a group of women are drawn together when they realize their newborn babies have something very strange in common. Not every piece sings, but those that do have a powerful, haunting effect. As the mother of a dead girl puts it in "The Chambered Fruit," the best of these stories show how "from death, and sorrow, and compromise, you create," how "this is what it means…to be alive." Rickert's (Holiday, 2010, etc.) writing is crystal-clear, moody, occasionally blood-chilling. Her characters maneuver through a world where strange, troubling transformations are possible, but they live and breathe on the page, fully human. The worlds Rickert creates are fantastical, but her work should appeal not just to fantasy fans, but to anyone who appreciates a well-told tale."
— Kirkus Reviews
---
Mon 27 Jul 2015 - Filed under: Not a Journal., LCRW, Michael J DeLuca, Sofia Samatar, the world | Leave a Comment| Posted by: Gavin
Climate change is one of humanity's most pressing challenges. Researchers, environmentalists, and writers including Kim Stanley Robinson have called our societal failure to address climate change a problem of the imagination as much as one of economics or the environment. Previous generations of science fiction and fantasy writers provided inspiration for technical innovations ranging from cellphones to robotics to gene therapy. Michael J. DeLuca wanted to ask today's writers: can speculative fiction help us find new ways to understand and approach the complex issue of global warming?
Stories, poetry, and nonfiction inspired by this question can be found in the new issue of Lady Churchill's Rosebud Wristlet (LCRW), the venerable, much-awarded indie fiction zine from Gavin J. Grant and Kelly Link's Small Beer Press. LCRW #33, guest edited by Michigan writer Michael J. DeLuca, approaches its theme of humanity's relationship with the earth with a little humor, a touch of horror, and seventeen different kinds of understanding.
DeLuca spent two months reading hundreds of submissions from all over the world. The table of contents includes writers from California, Florida, Massachusetts, Minneapolis, New York, North Carolina, Pennsylvania, Texas, Washington, Nova Scotia, Canada, London, U.K., and features stories, poems, essays and art from World Fantasy and Campbell award winner Sofia Samatar, Nebula and Shirley Jackson award nominee Carmen Maria Machado, World Fantasy Award nominee Christopher Brown and many other.
DeLuca says that asking this question of writers is "not about pointing fingers or shouting down deniers. It's not about politics. It's about people, about how our actions affect the earth and how it affects us: physically, emotionally, spiritually. We're part of the earth and it's a part of us. I asked for optimism, I expected cynicism, I got both. I tried to find complexity and overlook the easy answers."
LCRW #33 is now available in print from many independent bookstores or directly from the publisher at smallbeerpress.com and in DRM-free ebook from weightlessbooks.com as well as all the other usual ebookstores.
Michael J. DeLuca is available for interviews and excerpts are available for reprint.
About the Editor
Michael J. DeLuca is a writer, reader, dreamer, designer, brewer, baker, photographer, and philosopher. He produces both virtual and tangible goods in the form of bread, beer, tomatoes, websites, and stories. His fiction has appeared in Beneath Ceaseless Skies, Apex, and Interfictions, among others. He can be found online at mossyskull.com and twitter.com/michaeljdeluca
Discarded Titles for LCRW #33
The Humanity Versus the Earth Issue
The Earth Saves Itself from Humanity Issue
The 30% Non-Dead-Tree Issue
The Crying Indian Is Actually Italian Issue
The Women Turning Into Trees Issue
The What the Mushrooms Told Me Issue
The Jellyfish Inherit the Earth Issue
The Critical Mass Issue
The There Is No Such Thing as Critical Mass Issue The Change Is Inevitable Issue
The Inevitability Is Change Issue
July 2015
Magazine / $5.00 / 56 pages
Ebook / $2.99 / ISBN: 9781618731173
Media Contact: Gavin J. Grant, (413) 203-1636, [email protected]
Published by Small Beer Press.
Ebook distributed to the trade by Consortium Book Sales and Distribution.
---
Wed 28 Jan 2015 - Filed under: Not a Journal., Alan DeNiro, Ayize Jama-Everett, Karen Lord, Michael J DeLuca, Sofia Samatar | Leave a Comment| Posted by: Gavin
Look at me resisting writing Chitown! I am so strong.
What: Tuesday Funk with Alan DeNiro, Cameron McGill, Patty Templeton, Christa Desir and H.Melt, hosted by Andrew Huff and Eden Robins.
When: Feb. 3rd, 7 pm for 7:30 start.
Where: the Hopleaf (where the Bookslut readings used to be and very close to the excellent Women & Children First!), 5148 N. Clark St., Chicago 773-334-9851
Get ye along for there won't be another chance to see Alan until AWP in April — where we will have a reading, a table, a banner, but probably not 100 mugs on a table the way Isaac Fitzgerald had on The Rumpus table in Boston a couple of years ago. Wait. We could totally rip that off.
Alan might read from his latest book, Tyrannia, which if you like weird political poetic poemic polemic stories: is for you.
In other news: Sofia Samatar has been burning up the internet! Here are a few links to keep you busy while we work on getting her second novel The Winged Histories ready to drop next year: twitter · The Guardian · Post 45.
Also: Karen Lord's new novel The Galaxy Game just came out from Del Rey and is getting great reviews. You can read an interview with her here.
Ayize Jama-Everett is working on the final final line edits of The Liminal War. That book is going to Knock People Over.
Michael DeLuca was just out here in Western Mass. and we talked about his guest editing an issue of LCRW — and drank some delicious beer. He also shoveled our drive, whoa! Snow days!
---
Tue 23 Dec 2014 - Filed under: Not a Journal., chuntering on, music, shipping, Sofia Samatar, Throwing Muses | Leave a Comment| Posted by: Gavin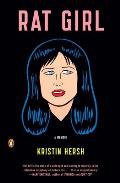 This morning brought to you by the sun which refuses to shine. Perhaps it is annoyed about the arrow I shot it down with the other day. I apologized and explained I was worried it would go away forever and we'd end up in a very boring (and short) dystopic future. The sun said it was not down with that and after chatting with the moon it promised to spin things up a bit and add a few minutes back to each day. At this point the whole southern hemisphere of the planet said, "Oi!" and I hid behind some boxes of books until they went away.
This morning also brought to you by the second printing of Sofia Samatar's A Stranger in Olondria which arrived in the office and in the warehouse this week. At last and yay!
This morning is also brought to you by the Throwing Muses's Hunkpapa (there are 4 comments on that page [where I think you can listen to the whole album!]: 1 offer to help with response, 1 comment, and 1 demand, which is a tiny look in at how people's expectations and demands on performers have changed. Expectations: so high! Politeness, where did you go?). Anyway, Hunkpapa which was the only Muses I could find this morning in the office. Luckily I have a cassette player here(!). I think I have it because of the single "Dizzy" and also the year 1989. I've been reading Kristin Hersh's memoir Rat Girl which is pretty fantastic. It's a real reminder that a writer (and a book) can have a voice unlike any other. There are sentences in there that read/sound like nothing I've read. The call out one-to-three line excerpts from the lyrics to her songs add a refractive perspective to the events. I'm almost done with the book and at that stage where I don't want to be finished it — this is where series fiction/nonfiction wins! — but there's no further memoirs, yet, so I'll just have to stick it back on the shelf and re-read it sometime.
This morning also brought to you by a day where we've caught up on shipping again (yay! — just a couple of orders that came in after I left the office yesterday), a day in which we've reduced the submissions to a near-manageable 2-foot stack with plans for reducing even that, and the very, very cheery news that there is some solid forward movement on our our John Crowley project. Yay!
---
Sun 9 Nov 2014 - Filed under: Not a Journal., Awards, Cons, Sofia Samatar | 1 Comment| Posted by: Gavin
We are so, so happy to celebrate Sofia Samatar's novel A Stranger in Olondria receiving the World Fantasy Award. Congratulations and all joy to Sofia whose debut novel has been so widely recognized as a strong, inventive, and fabulous addition to the field. Besides the World Fantasy Award, Olondria has also received the British Fantasy and Crawford awards and was a Nebula and Locus finalist and Sofia won the John W. Campbell Award for Best New Writer.
Congratulations are due to all the nominees and the winners:
Life Achievement: Ellen Datlow and Chelsea Quinn Yarbro
Novel: A Stranger in Olondria, Sofia Samatar (Small Beer)
Novella: "Wakulla Springs", Andy Duncan & Ellen Klages (Tor.com 10/2/13)
Short Fiction: "The Prayer of Ninety Cats", Caitlín R. Kiernan (Subterranean Spring '13)
Anthology: Dangerous Women, George R.R. Martin & Gardner Dozois, eds. (Tor; Voyager)
Collection: The Ape's Wife and Other Stories, Caitlín R. Kiernan (Subterranean)
Artist: Charles Vess
Special Award – Professional: (tie) Irene Gallo, for art direction of Tor.com and William K. Schafer, for Subterranean Press
Special Award – Nonprofessional: Kate Baker, Neil Clarke, & Sean Wallace, for Clarkesworld
We spent the weekend in Arlington, VA, at the World Fantasy Convention catching up with many friends and meeting many new people. Our book haul was impressive! We came down from Massachusetts on the train with Kathleen Jennings whose illustration graces the cover of Olondria and throughout the weekend I was lucky enough to spend time with both Sofia and Kathleen. Part of the joy of the time was knowing that Sofia and Kathleen were comparing notes and that they were both looking forward to working on the cover of Sofia's next novel, The Winged Histories, which, along with a short story collection, Small Beer Press will publish.
Once they've arrived back from Virginia, we'll have a few signed copies of A Stranger in Olondria in stock (the hardcover will be out of print soon) as well as a few signed copies each of books from Ysabeau S. Wilce, Eileen Gunn, Nathan Ballingrud, Ted Chiang.
---
Wed 29 Oct 2014 - Filed under: Not a Journal., Andy Duncan, Benjamin Rosenbaum, conventions, Delia Sherman, Eileen Gunn, Ellen Kushner, Kathleen Jennings, Nancy Kress, Sofia Samatar, Ysabeau S. Wilce | Leave a Comment| Posted by: Gavin
What's going on? Too much to say! We have tables (and, hopefully, you know, books for sale on those tables) in the dealer room, and many, many Small Beer authors will be there including (although to paraphrase what The New Yorker always says at the start of their gig listing: authors live complicated lives and sometimes plans don't work out):
Nathan Ballingrud, Ted Chiang, Andy Duncan, Jeffrey Ford, Eileen Gunn, Kathleen Jennings (all the way from Australia, wooee!), Kij Johnson, Nancy Kress, Ellen Kushner, Kelly Link, Benjamin Rosenbaum, Delia Sherman, Sofia Samatar, Ysabeau S. Wilce.
Here's some of what I saw on the program list the other week. If you're going, drop by and say hi!
Thursday
E. Nesbit and Her Influence
Time:  4 p.m.-5 p.m., Thursday,  Regency F
Panelists:  Benjamin Rosenbaum (M), Ginjer Buchanan, Robert Knowlton, S. T. Joshi
Description:  E. Nesbit published over forty children's books, from the beloved The Railway Children to The Stories of the Treasure Seekers and Five Children and It. She also had a darker side, as seen in Something Wrong and Tales told in Twilight, collections of horror stories for adults. A writer of many sides, Nesbit had an influence on many writers, including C.S. Lewis, Michael Moorcock, and J.K. Rowling. The panel will discuss her work and why it continues to have an impact today.
Friday
Derived Myths: Making it Original
Time:  10 a.m.-11 a.m., Friday,  Regency F
Panelists:  Sandra Kasturi, Nick DiCharo (M), S. P. Hendricks, Ellen Kushner, Melissa Marr
Description:  There is no denying that the influence of various mythologies on fantasy, which have been inspiration for Lord Dunsay, Elizabeth Hand, Barry Hughart and many more. With a wealth of examples, the panel will discuss when the myth inspiration is the center of the work to when it has lead to a whole new mythos.
Language and Linguistics in Fantasy
Time:  10 a.m.-11 a.m., Friday,  Regency E
Panelists:  Lawrence M. Schoen (M), C.D. Covington, Matthew Johnson, Sofia Samatar
Description:  Foreign languages are often used in fantasy literature to add atmosphere, to show cultural backgrounds, and to bring a richness to the world, as can be seen in Anthony Burgess' A Clockwork Orange and Richard Adams Watership Down. Some works rely on real languages. Others, such as Tolkien, have invented entire tongues of their own. Which stories incorporate other languages successfully, and where have authors stumbled, making too much of the work incomprehensible to the reader?
Reading: Nathan Ballingrud
Time: 10am-10:30am, Nov. 7, Fairfax
Adoption and Fostering in Fantasy
Time:  12 p.m.-1 p.m., Friday,  Regency F
Panelists:  Susan Dexter (M), Tina Connolly, Delia Sherman, Edward Willett
Description:  Adoption or fostering is often used in fantasy and horror literature, from Oedipus to Jon Snow, from young Wart helping in the kitchens before that fateful day when he pulled a sword out of a stone in Londontown, to the most famous orphan of them all, Harry Potter. Dozens of fantasies feature young orphans who do not know their parentage, from Richard in Wizard's First Rule, to Will from the Ranger's Apprentice series, who is a ward of the state, to even Frodo, who was an orphan, albeit an older one, at the beginning of his adventures. There is even one beloved character, Taren from the Prydain Chronicles, who never learns his parentage, and this mystery itself proves to be his key to assuming the kingship. How does adoption, bastardy, mixed parentage, long-lost relatives all contribute to epic quests for self-knowledge in literature?
Beyond Rebellion in Young Adult Fantasy
Time:  2 p.m.-3 p.m., Friday,  Regency F
Panelists:  Ysabeau Wilce (M), Gail Carriger, Sarah Beth Durst,
Description:  We all know the story of teen disaffection and rebellion, but there are plenty of Young Adult fantasies that maintain strong family ties, with rational adult role models, such as L'Engle's A Wrinkle in Time, Stephen Gould's Impulse, or even Suzanne Collin's Hunger Games. A look at books that don't always have the hero with an unhappy home, discussion why this can also make an intriguing story.
Reading: Jeffrey Ford
Time: 5pm-5:30pm, Nov. 7, Arlington
Saturday
Fantasy Artists That Take Up the Pen
Time:  11 a.m.-12 p.m., Saturday,  Tidewater 2
Panelists:  Charles Vess (M), Kathleen Jennings, Greg Manchess, Ruth Sanderson
Description:  There are authors who are know for doing artwork, such as Beatrix Potter, Rudyard Kipling and Neil Gaiman, so it should be no surprise that artists can also be drawn to writing. The panel will discuss the impact of being both artist and writer and how these two creative forms interact.
Reading: Andy Duncan
Time: 11am-11:30am, Nov. 8, Fairfax
Reading: Kelly Link
Time: 11:30am-12pm, Nov. 8, Fairfax
Historical People in Fantasy
Time:  1 p.m.-2 p.m., Saturday,  Tidewater 2
Panelists:  Eileen Gunn (M), David B. Coe, Jack Dann, Jean Marie Ward, Rick Wilber
Description:  When using Samuel Adams, Joseph Warren, or perhaps on of the most used names, Nikola Tesla and other real people as characters in fiction, what liberties can an author take and what holes do they have to fill? How close to the real Jack Kerouac does Nick Mamatas get in Move Under Ground? What do creators owe to history, especially if the players are in a new world as in Philip Jose Farmer's Riverworld series. The panel will discuss where historical truth meets literary license.
Lafferty as an American Fantasist
Time:  2 p.m.-3 p.m., Saturday,  Tidewater 2
Panelists:  Andy Duncan (M), Carrie Cuinn, Andrew Ferguson, Gordon Van Gelder, Don Pizarro, Cat Rambo
Description:  R. A. Lafferty was known for his original use of language and metaphor. Drawing on storytelling traditions of the Irish and Native Americans, but with his own twists, as in The Devil is Dead and The Flame is Green. The panel will explore how Lafferty used American history, American landscapes, and American folklore/mythology in his work.
Reading: Nicole Kornher-Stace
Time: 2:30pm-3pm, Nov. 8, Fairfax
Sunday
Young, Middle-Aged, and Older Writers
Time:  11 a.m.-12 p.m., Sunday,  Washington
Panelists:  Catherine Montrose (M), Nancy Kress, Kevin Maroney, Chelsea Quinn Yarbro
Description:  Some writers' best work is the first thing they ever published. Others, like George R. R. Martin, get better with age. Others, such as Terry Pratchett, have maintained their quality over a span of decades. How does the age and/or generation of the writer affect the story? Also, does the age at which authors began to write matter? The bestselling Eragon was published by a young man of not yet twenty, while Tolkien did not get his first work published until he was forty-five. How does getting older affect an author's work? How do they feel about their earlier works when they look back? Have our opinions, as readers, changed on this subject over time?
---
Wed 20 Aug 2014 - Filed under: Not a Journal., Awards, Sofia Samatar | 2 Comments| Posted by: Gavin
On Sunday night in London, California writer Sofia Samatar was presented (in absentia) with the John W. Campbell Award for Best New Science Fiction or Fantasy Writer at the World Science Fiction Convention. Samatar received the award for her debut novel, A Stranger in Olondria (Small Beer Press, 2013), as well as short stories published in Strange Horizons, Clarkesworld, We See a Different Future, and other magazines and books.
Samatar began writing A Stranger in Olondria in 1998 in Yambio, South Sudan. She was teaching high school English and there was a 6 p.m. curfew and no internet or television. In between cards, reading, and listening to the BBC, Samatar hand wrote the first draft of her novel. She had no idea how long it was until she moved to Egypt in 2001 and got her first computer. After typing it up, she found it was well over 200,000 words — twice as long as the final version.
In 2011, thirteen years after she started Olondria, she sold the book to Small Beer Press and who published it in 2013. Since then the book has received the Crawford Award, been nominated for the World Fantasy, British Fantasy, Nebula, Locus awards, and rights have been sold in Poland and France with more expected to follow.
Why this novel of a pepper merchant's son, thirteen years in the making, struck such a chord with readers might be explained by the process as well as the circumstances. Far from home with few resources, Samatar wrote deep background history for her world, most of which did not make it into the novel yet the reader is comforted by the knowledge that the writer's familiarity with the story is more than just what is shown on the page. Samatar, who is now an Assistant Professor of Literature and Writing at California State University, Channel Islands, explored the joys and pains of learning to read, of travel, and the idea of whether only victors are ever able to tell their stories.
Samatar is working on more short stories and her second novel, The Winged Histories. She does not expect it to take thirteen more years.
---
Thu 10 Jul 2014 - Filed under: Not a Journal., Awards, Nathan Ballingrud, Sofia Samatar | 1 Comment| Posted by: Gavin
What great news! Congratulations to both Sofia Samatar and Nathan Ballingrud who last night received the lovely news that their books were both finalists for the World Fantasy Award. Yay! Sofia is also a finalist in the short story category for her Strange Horizons story, "Selkie Stories Are for Losers."
It is an honor to have books nominated and we will be celebrating this weekend at Readercon, and, hey, why not, all the way to November when the awards will be given out at the World Fantasy Convention in Washington, D.C. And, as always, congratulations to all the finalists!
---
Tue 8 Jul 2014 - Filed under: Not a Journal., Chris Brown, Cons, Delia Sherman, Eileen Gunn, Elizabeth Hand, Ellen Kushner, Greer Gilman, Kelly Link, Readercon, Sofia Samatar | Leave a Comment| Posted by: Gavin
Hey, are you going to Readercon this weekend? We are! Well . . . Kelly will be there Friday and then she is flying off at oh-dark-thirty on Saturday for beautiful Portland, Oregon, where she'll be one of the fab faculty at the Tin House Writers Workshop. OK, Tin House first: it's held at Reed College, Oregon, and Kelly is doing a seminar:
Wednesday July 16th, 3pm, Vollum Lecture Hall
Nighttime Logic: Ghost Stories, Fairy Tales, Dreams, and the Uncanny, with Kelly Link
The writer Howard Waldrop distinguishes between the kinds of stories that rely upon daytime logic and stories that use nighttime logic. What does he mean by this? We'll examine writers, stories, and techniques that dislocate the reader and make the world strange. 
and a reading:
Thursday, July 17th, 8pm
Reading and signing with Kelly Link, Mary Ruefle, Antonya Nelson
Kelly is not on programming at Readercon. But, many, many Small Beer authors are! Some of them may be familiar, some will have travelled many miles to be there. Check out the program here to see where these fine folks will be:
All the way from Seattle: Eileen Gunn!
All the way from Austin! Chris Brown
Shirley Jackson Award nominee Greer Gilman [fingers crossed for both that and for an appearance by Exit, Pursued by a Bear]
Up from NYC: Ellen Kushner & Delia Sherman
Down the coast from Maine: Elizabeth Hand
Al the way from California, Crawford Award winner Sofia Samatar
— which all means we will have signed copies to go out from next Monday onward. (Want a personalized book? Leave a note with your order!)
I (Gavin) have two things scheduled:
Friday
4:00 PM    CL    Kaffeeklatsch. Gavin Grant, Yoon Ha Lee.
Saturday
10:00 AM    G    Books That Deserve to Remain Unspoiled. Jonathan Crowe, Gavin Grant, Kate Nepveu, Graham Sleight, Gayle Surrette (moderator). In a 2013 review of Joyce Carol Oates's The Accursed, Stephen King stated, "While I consider the Internet-fueled concern with 'spoilers' rather infantile, the true secrets of well-made fiction deserve to be kept." How does spoiler-acquired knowledge change our reading of fiction? Are some books more "deserving" of going unspoiled than others? If so, what criteria do we apply to determine those works?
If you have big opinions about spoilers, tell me! Wait, don't spoil the panel! Wait! Do!
We will have two tables in the book room, where, besides our own best-in-the-world-books we will also help DESTROY SCIENCE FICTION, yay! We will have copies of the limited print edition of one of the most interesting (and huge, it is $30, has color illustrations, plus an additional story) anthologies of recent days: Women Destroy Science Fiction edited by Christie Yant and with a pretty incredible Table of Contents.
Come by and say hi!
---
Mon 9 Jun 2014 - Filed under: Not a Journal., Awards, Nathan Ballingrud, Sofia Samatar | 1 Comment| Posted by: Gavin
Congratulations to all the nominees for the British Fantasy Awards, especially to our two debut authors: Nathan Ballingrud, whose collection North American Lake Monsters is a nominee in the collection category and Sofia Samatar whose A Stranger in Olondria is a nominee in the novel/Robert Holdstock Award category.
The awards will be "announced at an awards ceremony at FantasyCon 2014 in York on 6 or 7 September 2014, depending on the convention's scheduling."
---
Mon 3 Feb 2014 - Filed under: Not a Journal., Angelica Gorodischer, Bestsellers, Elizabeth Hand, Howard Waldrop, Kij Johnson, Nathan Ballingrud, Sofia Samatar, Susan Stinson, Ted Chiang, Ursula K. Le Guin | 2 Comments| Posted by: Gavin
Here are two different views of 2013 in SBP books. What will 2014 bring? Droughts! Witches! Yetis! More and more weird fun!
Congratulations to all the authors on the 2013 Locus recommended reading list. It's always fun to peruse the list and see, for whatever reasons, what rose up and what didn't. It's especially nice to have links to all the online short stories and novellas and so on, thanks Mark et al!
In 2013, we published 2 Peter Dickinson reprints, one chapbook, and six new titles, and of those six, four titles are on the list:
Sofia Samatar, 

A Stranger in Olondria
Nathan Ballingrud, North American Lake Monsters: Stories
Angelica Gorodischer (trans. Amalia Gladhart), Trafalgar
Howard Waldrop, Horse of a Different Color: Stories
And you can go and vote in the Locus awards poll here. I have some reading to do before I vote. Votes for Small Beer authors and titles are always appreciated, thank you!
In sales, once again our celebration of Ursula K. Le Guin's fantastic short stories were our best sellers for the year. However, if we split the two volumes into separate sales, Ted Chiang's Stories of Your Life and Others would climb a notch to #2. But! Counting them as one means we get another title into the top 5: Elizabeth Hand's late 2012 collection Errantry: Strange Stories. We really should release more books at the start of the year, as those released at the end have much less chance of getting into the top 5.
According to Neilsen BookScan (i.e. not including bookfairs, our website, etc.), our top five bestsellers (excluding ebooks) for 2013 were:
Ursula K. Le Guin, The Unreal and the Real: Selected Stories of Ursula K. Le Guin
Ursula K. Le Guin, The Unreal and the Real: Selected Stories of Ursula K. Le Guin
Ted Chiang, Stories of Your Life and Others
Kij Johnson, At the Mouth of the River of Bees
Susan Stinson, Spider in a Tree
Elizabeth Hand, Errantry: Strange Stories
Last year it was all short stories all the time, this year Susan Stinson's historical novel Spider in a Tree jumped in (I'd have said sneaked in if it was #5, but since it's at #4, that's a jump!). Susan's book is still getting great reviews, as with this from the Historical Novel Review which just came out this week:
"The book is billed as "a novel of the First Great Awakening," and Stinson tries to do just that, presenting us with a host of viewpoints from colonists to slaves and even insects. She gives an honest imagining of everyday people caught up in extraordinary times, where ecstatic faith, town politics and human nature make contentious bedfellows. Although the novel was slow to pull me in, by the end I felt I had an intimate glance into the disparate lives of these 18th-century residents of Northampton, Massachusetts."
As ever, thanks are due to the writers for writing their books, all the people who worked on the books with us, the great support we received from the independent bookstores all across the USA and Canada, and of course, the readers. We love these books and are so happy to find so many readers do, too: thank you!
---
Tue 28 Jan 2014 - Filed under: Not a Journal., Eileen Gunn, Holly Black, Sofia Samatar | Leave a Comment| Posted by: Gavin
Lovely news came in late last week for Sofia Samatar and her debut novel, A Stranger in Olondria, which has been honored with the Crawford Award. We are immensely happy for Sofia! Congratulations to all the shortlisted authors: Yoon Ha Lee for Conservation of Shadows (Prime Books), Helene Wecker for The Golem and the Jinni (Harper), and N.A. Sulway for Rupetta (Tartarus Press).
Sofia will be at the International Conference on the Fantastic in the Arts in Orlando, Florida, where the award will be presented on March 22.
And in an amazingly graceful segue, I can reveal that Eileen Gunn will also be at that conference and will be celebrating the publication of her second collection of stories, Questionable Practices, which just received its first review, and it's a star from Publishers Weekly!
"Nebula-winner Gunn combines humor and compassion in 17 short, intricate gems that showcase her many talents. Of particular note among these outstanding works are the poem "To the Moon Alice," in which a bombastic threat provides escape from comedic domestic violence, and "Michael Swanwick and Samuel R. Delany at the Joyce Kilmer Service Area, March 2005," an affectionate fable-like tribute to two legendary authors. "Up the Fire Road" provides dueling accounts of triadic romance and problematic parentage. "Phantom Pain" is a kaleidoscopic examination of a wounded soldier's life. Though Gunn first saw print in the 1970s, this short collection contains a surprisingly large portion of her stories; her rate of publication has recently been increasing, giving fans reason to hope for many more delights to come."
Nice!
And since all posts should have 3 items, we're raising up a glass of champagne to toast Holly Black whose novel Doll Bones is one of this year's Newbery Honor books!
"In this distinctive coming-of-age tale, best friends Zach, Poppy and Alice set out on a life-altering quest driven by the presence of a sinister bone china doll who haunts their dreams and waking hours. Black explores complex questions of storytelling, imagination and changing friendships in this superbly haunting narrative."
It's a great book for kids or adults and we are just beside ourselves with joy that Holly's book was recognized by the ALA. Props to the ALA for running a fabulous awards organization: it's not even the end of January and they fired off a couple of dozen fab awards in under an hour. Wow!
---
Wed 18 Dec 2013 - Filed under: Not a Journal., 2013, Alan DeNiro, Amalia Gladhart, Angelica Gorodischer, Greer Gilman, Howard Waldrop, Peter Dickinson, Sofia Samatar, Susan Stinson | Leave a Comment| Posted by: Gavin
Sometimes I miss Badreads, the community reading site that AFAIK closed down earlier this year. I haven't yet really migrated to LibraryThing (there's that part ownership thing) or any of the others. I certainly liked seeing what other people were reading and keeping up with what I was reading.
Now, who knows what I read? I barely do. Although I really enjoyed the most recent issue of Pen America. Not just because they reprinted two stories from Three Messages and a Warning either. The whole thing was great, from the forum on teaching writing (Dorothy Allison, Paul La Farge . . . and Elissa Schappel's heartbreaking piece) to the poetry by Ron Padgett ("Advice to Young Writers") and two graphic narratives (comics!) by the fab David B. and Jean-Pierre Filiu (translated by none other than Edward Gauvin!) and Brian Evenson and Zak Sally. Anyway, you want a good magazine? Go read it.
I joined Pen a couple of years ago (teenage me: so proud!) and now Kelly's a member, too. Are you a writer or editor? Do you care about intellectual freedom? If you can swing it, sign up here!
Ok, so, Small Beer: What have we been up to this fine year almost done and gone?
2 issues of LCRW! A record! Well, for recent years. We are planning 2 more for 2014. Phew!
A banner year for Weightless, yay!
And the New York Times just gave a great review to one of our final books of the year, Howard Waldrop's new collection. I always think our books are so good that they all should be on NPR, in the WaPo, the LA, NY, St. Petersburg, Seattle, and London Times, etc., etc., so sometimes I surprised when they aren't. I know: different strokes for different folks and all that, although really I think since all our books are so good they should overcome any reader prejudices. ("Short stories! Pah!") The real reason they're not reviewed anywhere? All the papers and magazines find it hard to justify reviewing half a dozen or more books from the same publisher. Right? Right!
BTW: if you would like to order Small Beer books (we have many signed copies!) to arrive in time for the holidays, please select Priority Mail. We are shipping until 5 pm on Thursday December 19th this year.
Here's a picture of all the books we published this year and below, a little bit more about each book.
BOOKS!
Authors!
Chuntering on!
Reviews!
CRY MURDER! IN A SMALL VOICE
Greer Gilman
What, another chapbook? That's two in two years! The last one we did was in 2004 (Theodora Goss) and the next one should be 2014. Woo! This one is a dark, dense and intense serial killer story with Ben Jonson, detective and avenging angel.
"A jewel of a novella."—Strange Horizons
NORTH AMERICAN LAKE MONSTERS
Nathan Ballingrud » interview
The darkest book I expect we will ever publish! Bleak? Check. Monsters? Check? Fabulous, fabulous writing? Check!
"Matched to his original ideas and refreshing re­furbishments of genre set pieces, Ballingrud's writ­ing makes North American Lake Monsters one of the best collections of short fiction for the year.
—Locus
"The beauty of the work as a whole is that it offers no clear and easy answers; any generalization that might be supported by some stories is contradicted by others. It makes for an intellectually stimulating collection that pulls the reader in unexpected directions. The pieces don't always come to a satisfactory resolution, but it is clear that this is a conscious choice. The lack of denouement, the uncertainty, is part of the fabric of the individual stories and of the collection as a whole. It is suggestive of a particular kind of world: one that is dark, weird, and just beyond our ability to impose order and understanding. These are not happy endings. They are sad and unsettling, but always beautifully written with skillful and insightful prose. It is a remarkable collection."
—Hellnotes
SPIDER IN A TREE
Susan Stinson » Rick Kleffel interviews Susan Stinson (mp3 link).
Flying out the door in our town (Broadside Books alone has sold 140+ copies!) and now all over the country. Jonathan Edwards, we hardly knew ye. Until Susan brought you and your family and your town back to life.
"Ultimately, 'Spider in a Tree' is a lesson in what not to expect. Stinson eludes the clichés usually associated with religious extremism to peel away the humans underneath. We speak of a loving God, who asks us to embark upon a deadly war. We most easily see the sins in others that we are ourselves guilty of. Every ambition to perfect ourselves has a very human cost. As we reach for what we decide is the divine, we reveal our most fragile human frailties. Words cannot capture us; but we in all our human hubris, are quite inclined to capture words."
—The Agony Column
A STRANGER IN OLONDRIA
Sofia Samatar
We still have a few hardcovers of this left, unlike most other places. Some reviewers have really got this book including Jane Franklin in Rain Taxi who just gave it a huge excellent review. Yes, it's a fantasy novel. Yes, it's fantastic. Sofia sure can write.
"Sofia Samatar's debut fantasy A Stranger in Olondria is gloriously vivid and rich."
—Adam Roberts, The Guardian, Best Science Fiction Books of 2013
"For its lyricism, its focus on language, and its concern with place, it belongs on the shelf with the works of Hope Mirrlees, Lord Dunsany, and M. John Harrison — but for its emotional range, it sits next to books by Ursula K. Le Guin or Joanna Russ."—Jane Franklin, Rain Taxi
TRAFALGAR
Angélica Gorodischer. Translated by Amalia Gladhart.
Our second Gorodischer—and we have high hopes of a third and maybe even a fourth! This one is a discursive, smart, self aware science fiction. Don't miss!
"Perhaps the strangest thing about these tales is how easily one forgets the mechanics of their telling. Medrano's audiences are at first reluctant to be taken in by yet another digressive, implausible monologue about sales and seductions in space. But soon enough, they are urging the teller to get on with it and reveal what happens next. The discerning reader will doubtless agree."
—Review of Contemporary Fiction
HORSE OF A DIFFERENT COLOR: STORIES
Howard Waldrop
We keep getting letters from Waldrop fans who are so pleased he has a new book out: and that after 40 years he's in the New York Times! Spread the joy!
"What's most rewarding in Mr. Waldrop's best work is how he both shocks and entertains the reader. He likes to take the familiar — old films, fairy tales, Gilbert & Sullivan operettas — then give it an out-of-left-field twist. At least half the 10 tales in his new collection are prime eccentric Waldrop . . .  as he mashes genres, kinks and knots timelines, alchemizing history into alternate history. In "The Wolf-man of Alcatraz," the B prison movie rubs fur with the Wolf-man; "Kindermarchen" takes the tale of Hansel and Gretel and transforms it into a haunting fable of the Holocaust; and "The King of Where-I-Go" is a moving riff on time travel, the polio epidemic and sibling love.
"Among the most successful stories is "The Horse of a Different Color (That You Rode In On)," an improbable confluence of vaudeville (two of the main characters perform in a horse suit) and the Arthurian Grail legend that manages to name-check Señor Wences, Thomas Pynchon, "King Kong" and more as Mr. Waldrop tells of the Ham Nag — "the best goddamned horse-suit act there ever was." It's certainly the best horse-suit-act story I've ever read."
—New York Times
TYRANNIA AND OTHER RENDITIONS
Alan DeNiro
Alan's second collection marries absurdity to with politics and heart. Every writer is unique. Alan? Alan is like a superhero made up of the best parts of half a dozen of our favorite writers. Read these two excerpts to see why: "Tyrannia", Walking Stick Fires [excerpt].
"Most of Tyrannia's rambunctious, immensely entertaining stories — seven of them science fiction — blend bizarre speculations with intermittent humor. When there isn't humor, there's weirdness — often extreme weirdness, funny in its own right. Fair warning: what I'm about to describe might not always make sense. That's in the nature of this highly unconventional collection."
—Will George, Bookslut
DEATH OF A UNICORN & THE POISON ORACLE
Peter Dickinson
We added Reading Group Questions to the former and the latter includes an author interview carried out by none other than Sara Paretsky. These two sort of mysteries are filled with bon mots, memorable characters, and the strangeness of the 1950s, 1970s, and 1980s. There is nothing as haunting as the last line of The Poison Oracle.
"Dickinson's crime novels are simply like no other; sophisticated, erudite, unexpected, intricate, English and deeply, wonderfully peculiar."
—Christopher Fowler, author of The Memory of Blood
---
Wed 18 Dec 2013 - Filed under: Not a Journal., Sofia Samatar, Susan Stinson | Leave a Comment| Posted by: Gavin
Susan Stinson (Spider in a Tree) is the sole reader at a fundraiser/party at Food for Thought Books in Amherst tomorrow night at 6 pm. Hope to see you there!
And on the same night over on the other coast, Sofia Samatar (A Stranger in Olondria) is reading in Los Angeles:
December 19, 2013
The Empty Globe
8:00 p.m.
Betalevel
behind Full House Restaurant (963 N. Hill St., Chinatown, Los Angeles)
Free
Sofia Samatar, Lily Robert-Foley, and Xina Xurner (Marvin Astorga & Young Joon Kwak).
Details here.
If you miss those, catch both authors on le twitttttr: Susan, Sofia.
---
Wed 4 Dec 2013 - Filed under: Not a Journal., Sofia Samatar, Susan Stinson | Leave a Comment| Posted by: Gavin
I don't know when we'll get there but I can't wait to visit Malvern Books which just opened in Austin, Texas.
In book biz news, I'm very happy to see that Publishers Weekly chose American Booksellers Association chief Oren Teicher and the ABA board as their Person of the Year. I worked at the ABA as a BookSense (now IndieBound) content coordinator for two years and I love the ABA and their mission. It's been great to see the indies change the narrative in the last couple of years: they're building sales, opening stores, and illustrating every day that they are vital cornerstones to downtowns (and middle-of-nowheres!) everywhere.
Sofia Samatar has an excellent entry in Bull Spec's series, "The Hardest Part," on Chapter 7 of A Stranger in Olondria. She also has a lovely, weird story, "How I Met the Ghoul," in the new issue (#15) of Eleven Eleven.
Our local library has a lovely interview in the new issue of their newsletter [pdf] with Susan Stinson on writing her novel Spider in a Tree. Below is a picture of Susan reading at the KGB Bar (where she read the infamous "bundling" scene!) in New York City and another of her among many happy friends.
Susan has one more reading coming before the year ends: December 15, 5 p.m. Bloom Readings, Washington Heights, NYC
---
Fri 15 Nov 2013 - Filed under: Not a Journal., Sofia Samatar | Leave a Comment| Posted by: Gavin
Sofia Samatar's debut novel A Stranger in Olondria got an excellent review recently from Nic Clarke on Strange Horizons. 
But, where is Sofia? She's in California and on Saturday, November 30, she'll be handselling some favorite books at the excellent Borderlands Books in San Francisco from 1 to 4 pm. (You can check out a map of all the authors and booksellers on the Indies First page.)
---
Fri 8 Nov 2013 - Filed under: Not a Journal., Kelly Link, Nathan Ballingrud, Sofia Samatar, Susan Stinson | Leave a Comment| Posted by: Gavin
Since Sherman Alexie first threw the Indies First idea out into the world, more than 375 authors have signed up to try their skills at handselling books at 300 bookstores.
Sofia Samatar, author of A Stranger in Olondria, will be Borderlands Books in San Francisco from 1-4 pm and Kelly Link will be at the Harvard Book Shop in Cambridge (where you can get Three Zombie Stories).
Some companies want to be your always and everything, these shops want to find you a good book. Ok, maybe sell you a mug, too!
Why are we posting this? Because we love the indie bookshops!
More here.
ETA: And Nathan Ballingrud will be at the excellent Malaprop's in Asheville!
---
Tue 23 Jul 2013 - Filed under: Not a Journal., Alan DeNiro, audio books, Benjamin Parzybok, Peter Dickinson, Sofia Samatar | Leave a Comment| Posted by: Gavin
We sent out the following note this morning. More below:
EASTHAMPTON, MA, July 23, 2013 — Small Beer Press is delighted to announce that audio rights to seven new and forthcoming titles have been acquired by Audible.com.
The first release will be award winning North Carolina writer Nathan Ballingrud's debut collection, North American Lake Monsters: Stories. Also forthcoming within the next year are:
Gavin J. Grant, Publisher of Small Beer Press stated, "We love the books we publish and getting audio editions out there is becoming more important day by day. We've worked with many of the best audio publishers and are happy to add Audible to the mix."
Audible, Inc., is the leading provider of premium digital spoken audio information and entertainment on the Internet, offering customers a new way to enhance and enrich their lives every day. Audible is also the preeminent provider of spoken-word audio products for Apple's iTunes® Store.
Small Beer Press is a Massachusetts based independent publisher headed by the husband and wife team of Gavin J. Grant and award winning author Kelly Link. Small Beer publishes a dozen or so select titles per year and also runs the DRM-free ebooksite, http://weightlessbooks.com. For more information, visit our website at http://www.smallbeerpress.com.
————–
This should be good news for authors and audio fans everywhere. Previously we've worked with
Recorded Books: Ursula K. Le Guin, The Unreal and the Real, Maureen F. McHugh, After the Apocalypse, Karen Lord, Redemption in Indigo, and Julia Holmes, Meeks
Brilliance: Holly Black, The Poison Eaters and Other Stories
Iambik: Benjamin Parzybok, Couch, Jennifer Stevenson, Trash, Sex, Magic, and Laurie J. Marks, Fire Logic, Earth Logic, and Water Logic
and Listening Library: Delia Sherman, The Freedom Maze
And we were very happy when Brilliance did the audiobook of Steampunk! and Recorded Books did Kelly's collection Pretty Monsters.
Audiobooks are a growing part of the book business and we want our books read—or listened to—so I expect we will be selling more titles to Audible in the future but we will also shop them around to make sure we do well by our authors and readers.
And if none of this is fast enough for you and you want to listen to a good story right now, then I recommend our podcast which you can listen to here or subscribe to using iTunes or the service of your choice:
---
Tue 30 Apr 2013 - Filed under: Not a Journal., Kathleen Jennings, Sofia Samatar | Leave a Comment| Posted by: Gavin
Yay! Which makes it extra nice that the cover artist, Kathleen Jennings, posted her cover process sketches for A Stranger in Olondria. And did you see the cake one of Sofia's friends made for her for the launch reading party at A Room of One's Own? Nice! There will also be a party of some sort at WisCon next month. Wish we were going!
You can of course read an excerpt on Tor.com or download a pdf of the first 70 pages; read Sofia's The Big Idea, and an Interview on the Qwillery. More reviews—yours?— will be coming soon. It's a big beautiful book and we're very happy to see it out there in the world being read. Raul M. Chapa of BookPeople in Austin, TX, gave us a great early boost when he sent us this note from reading a galley, thanks Raul!
If you're curious for some of the inspirations for this huge book and the deep love of reading that thrums all through it, check out Sofia's What Were They Reading post.
---
Fri 12 Apr 2013 - Filed under: Not a Journal., Sofia Samatar| Posted by: Gavin
This week the hardcover and paperback editions of Sofia Samatar's debut novel A Stranger in Olondria started going out into the world. Thank you, everyone who pre-ordered, always appreciated! The hardcover is going to be out of stock pretty soon although we may have copies here when the distro runs out. The ebook is out, too. Publication date is Tuesday, April 30.
I've been looking forward to this day for a while. I can't wait to hear from readers. You can get a taste of the book on Tor.com or download the first 70 pages. It's a huge, immersive, rich fantasy that circles around and away from and back to the transportation of reading.
People who've met Sofia or who have read advance copies of Olondria keep telling me that she's a star in the making. I know! Since she sold this book, Sofia has had stories in Strange Horizons, Apex, and Clarkesworld, as well as poetry and reviews in Strange Horizons and is now the nonfiction and poetry editor for the new online journal Interfictions: A Journal of Interstitial Arts. How does she do it? I don't know, but I am very happy that she's also working on another novel.
If you live in or near Madison, WI, hie ye to the launch party on April 26th at 6 PM at A Room Of One's Own Bookstore (315 W. Gorham St. Madison WI 53703). In May Sofia will be at WisCon, too—we will have a table there courtesy of our good friend David Schwartz.
You can read more about the book here and here's one reviewer who really got it:
"Samatar's richly woven debut fantasy takes us far from home. Growing up in the primitive isolation of the Tea Islands, Jevick has longed to travel to the spice markets in Bain, where the family's pepper harvest is sold. He impatiently devours descriptions and stories when his imperious father returns every season, and the arrival of an Olondrian tutor only adds to the allure of the unknown land. When Jevick finally begins his own voyage, he discovers he is traveling down a perilous path of mystery, passion, and danger that no counsel could have foreseen. A chance meeting of a young woman traveling on a pilgrimage will change the course of Jevick's life forever. VERDICT Jevick's journey is an enchanting tale of wonder and superstition, revealing the power of books and the secret traditions of ancient voices. Samatar's sensual descriptions create a rich, strange landscape, allowing a lavish adventure to unfold that is haunting and unforgettable."
—Library Journal (*starred review*)
---
Thu 14 Mar 2013 - Filed under: Not a Journal., Sofia Samatar | Leave a Comment| Posted by: Gavin
One of the real pleasures of the last year has been spreading the word on Sofia Samatar's debut novel A Stranger in Olondria. It is an incredibly rich novel, dense, and welcoming and from the very first time I read it, I loved it and it reminded me to slow down and enjoy all parts of the novel: the story, writing, the characters, the world, the poetry, the language, and always the story. Sometimes it's hard to step back and take that time: there are so many things that need or must be done and then there are all the shiny things out there.
Now you can read an excerpt on Tor.com and if you'd like more, you can download a pdf of the first 70 pages from Weightless.
---
Thu 14 Feb 2013 - Filed under: Not a Journal., Freebies, Sofia Samatar | Leave a Comment| Posted by: Gavin
To the 5 lucky readers who Goodreads selected: Your copies of A Stranger in Olondria are on their way!
---
Wed 6 Feb 2013 - Filed under: Not a Journal., Free books, Sofia Samatar | Leave a Comment| Posted by: Gavin
---
Sun 7 Oct 2012 - Filed under: Not a Journal., Joan Aiken, Kij Johnson, Sofia Samatar, Ursula K. Le Guin | 1 Comment| Posted by: Gavin
We will have a fun announcement on Tuesday, October 9th. Come back for it!
We're busy falling in love with the people and city of Uppsala, Sweden, at Swecon/Kontrast. The food here is as great as promised, although I do not think we will eat better than the homemade (for 21 people!) meal that Daniel ______ (last name TK!) slaved over for days. Ok, while naps are being had by part of our party, here are a few upcoming readings and so on.
If you're in North Carolina (or, you know, have a small plane can fly there—or, better, have a friend with a tandem and can bike there!) on Tuesday night, don't miss rising star Kij Johnson's appearance at Quail Ridge Books in Raleigh. (Tues., Oct. 9th, 7:30 PM)
Also coming up soon, Ursula K. Le Guin will be doing a Clarion West fundraiser event in Seattle. I'd go if I were there, dammit.
Join Ursula K. Le Guin Saturday evening, October 13, as she helps us kick off our upcoming 30th Anniversary Year. From 7:30 to 9:30 p.m. we'll celebrate Clarion West's past record of excellence and reflect on our future growth at the Uptown Hideaway, 819 5th Ave N., in Seattle's Queen Anne neighborhood. Attendance is limited to 100 people. All proceeds benefit Clarion West.
October 26th there's the Joan Aiken celebration in NYC which we've alluded to before.
Into November: between the 7th & 10th, Sofia Samatar, whose fabulous debut novel A Stranger in Olondria we're publishing in hardcover/paperback/ebook in April 2013, will be at the Wisconsin Book Festival. We were there a few years ago and remember it fondly. Any excuse to stay in Madison! You can download a chunk of the novel here.
---
« Later Entries in Sofia Samatar — Earlier Entries in Sofia Samatar »