Tue 27 Mar 2018 - Filed under: Not a Journal., Abbey Mei Otis, Sofia Samatar | Leave a Comment| Posted by: Gavin
Sometimes I get great emails:
"After I read this book, I woke up with bumpy, reddish growths along my spine. They burst, releasing marvels: aliens, robots, prefab houses, vinyl, chainlink, styrofoam, star stuff, tales from the edge of eviction, so many new worlds. Alien Virus Love Disaster is a super-intelligent infection. Let Abbey Mei Otis give you some lumps."
— Sofia Samatar, author of Tender
---
Tue 5 Dec 2017 - Filed under: Not a Journal., Kij Johnson, NPR, Sofia Samatar | Leave a Comment| Posted by: Gavin
I'm delighted to see 2 of our 2017 titles on NPR's endlessly entertaining Book Concierge Guide To 2017's Great Reads:
Tender: Stories
by Sofia Samatar
Most of the 20 sumptuous tales in Sofia Samatar's collection Tender take place on Earth – although not always the Earth we might recognize. Sprawling in subject from the supernatural power of names to the loneliness of a half-robot woman, Tender redefines the emotional power and literary heft that speculative fiction can convey. Where Samatar's acclaimed fantasy novels exist in a strange, dreamlike world, her short stories daringly explore the overlap of familiarity and otherness.
— recommended by Jason Heller, book critic
The River Bank: A Sequel to Kenneth Grahame's The Wind in the Willows
by Kij Johnson
A beautiful, pitch-perfect sequel to Kenneth Grahame's The Wind in the Willows, with characters original to Kij Johnson and spot illustrations by Kathleen Jennings, The River Bank is that species of fan fiction that unfolds new material from a beloved property with hardly a hint of a seam. Meandering with a river's pace through musings on art, home and the end of summer, The River Bank is a more than worthy successor.
— recommended by Amal El-Mohtar, book critic
---
Wed 18 Oct 2017 - Filed under: Not a Journal., Christopher Rowe, Sofia Samatar, Vandana Singh | Leave a Comment| Posted by: Gavin
Yoon Ha Lee, author of Ninefox Gambit, just finished reading Vandana Singh's forthcoming collection Ambiguity Machines and says of it:
"Ranging in scale from the smallest life to far-ranging interplanetary adventures, and drawing upon both science and mythology, Vandana Singh's stories are luminous and compassionate."
You can read the title story on Tor.com. I just went over the proofread copy of the book with Vandana and it is such a fun book — if your idea of fun is Vandana's unique thread of science fiction, which, of course it is! Or will be. Just wait and see, what a book. The book ends with a huge new story, "Requiem" set in Alaska with whales and drilling and global warming and a missing scientist.
Between "Requiem", Christopher Rowe's "The Border State" and Sofia Samatar's "Fallow," we have had a run of amazing original novellas.
---
Mon 14 Aug 2017 - Filed under: Not a Journal., Christopher Rowe, Kij Johnson, Sarah Rees Brennan, Sofia Samatar | Leave a Comment| Posted by: Gavin
This month's Locus includes reviews of a four-fingered handful of our books! As well as all the usual good stuff: interviews with John Scalzi and Justina Ireland; reviews by Faren Miller, Gardner Dozois, & more; the Locus Survey results, an SF in Finland report, Kameron Hurley's column ["Did 'Being a Writer' Ever Mean. . . Just Writing?"], reports from the Locus Awards and Readercon; & obits (boo!). [Locus is available from Weightless and they're having a subscription drive this month and there is a Patreon.]
Four-fingered handful? Hmm. Three books are reviewed by the one and only Gary K. Wolfe. The first is Christopher Rowe's new collection Telling the Map:
". . . it is no accident that Christopher Rowe dedicates his first story collection Telling the Map to fellow Kentuckians Terry Bisson and Jack Womack. It's also no accident that Rowe, on the basis of no more than a couple of dozen stories over nearly 20 years (of which 10 are collected here), managed to gain a reputation as one of the most distinctive voices to emerge from this period. This is not only because he writes with lyricism and great precision of style, but because of his firm geographical grounding, which is reflected in all the stories here (as well as in his title), but is a key factor in several ('Another Word for Map is Faith', 'The Voluntary State', 'The Border State'). This isn't the geography of fake world-building, with all those Forbidden Zones and Misty Mountains, but rather the geography of locals who measure distances between towns in hours rather than miles, and who know which bridges you'll need to cross to get there. It's also a world in which agriculture and religion are daily behaviors rather than monolithic institutions. As weird as Tennessee gets in Rowe's most famous story, 'The Voluntary State' (and that is very weird) it's a Tennessee we can map onto the trails and highways that are there now.
"'The Voluntary State' and its longer prequel novella 'The Border State' (the latter original to this volume), take up well over half of Telling the Map, and together they portray a nanotech-driven non-urban future unlike any other in contemporary SF."
Gary goes on to write of Sofia Samatar's debut collection:
"Tender: Stories includes two excellent new pieces together with 18 reprints, and one of them, "Fallow", is not only the longest story in the collection, but also her most complex and accomplished SF story to date. On the basis of her award-winning debut novel A Stranger in Olondria and its sequel The Winged Histories, Samatar's reputation has been mostly that of a fantasist, and her most famous story, ''Selkie Stories Are For Losers'' (the lead selection here) seemed to confirm that reputation – although once Samatar establishes the parameters of her fantastic worlds, she works out both her plot details and cultural observations with the discipline of a seasoned SF writer and the psychological insight of a poet."
and Kij Johnson's forthcoming The River Bank:
"The familiar figures of Mole, Water Rat, Badger, Mouse, and of course Toad are here, but the story opens with two new figures, a young mole lady named Beryl and her companion the Rabbit, an impressionable young woman described by Mouse as ''right flighty,'' moving into Sunflower Cottage on the River Bank. Beryl is a successful ''Authoress'' of potboiling adventure novels, and while Johnson has a good time giving us hints of these novels and of Beryl's own writing process, her real significance is that she is not only one of the first female characters to move into the village, but one of the first who actually has a clear occupation. Both she and Rabbit are welcomed by the locals, although Mole himself seems oddly reticent to have any dealings with her, for reasons that become clear much later. Most of these residents are familiar in their dispositions, although Toad may if anything be a bit darker and more reckless and impulsive than in Grahame. One of the more intriguing aspects of The Wind in the Willows, maybe especially for SF readers, was the satirical manner in which it introduced technology into the world of the animal fable, and Toad's famous passion for motorcars is here supplanted by an equally voracious and hilarious lust for the new motorcycles, after he sees a messenger riding one. That, of course, leads to the series of disasters – and attempted interventions on the part of Toad's friends – that make up Johnson's fast-moving plot. . . . The delicate balance of challenging the assumptions of a beloved classic while retaining the oracular charm of that classic seems almost effortless in Johnson's hands, but it's more of an achievement than it might at first seem."
And then, turning the page, there is Colleen Mondor's amazing review of Sarah Rees Brennan's YA novel, In Other Lands — which comes out this Tuesday! The review begins thusly:
"I have rewritten the first paragraph of this review a half-dozen times, trying to find some way to make clear that Sarah Rees Brennan has created a nearly perfect YA fantasy without gushing. I can't do it. In Other Lands is brilliantly subversive, assuredly smart, and often laugh-out-loud funny. It combines a magic-world school setting with heaps of snark about everything from teen romance to gender roles, educational systems and serious world diplomacy."
It is pretty great when a book finds its reader!
---
Thu 27 Apr 2017 - Filed under: Not a Journal., Sofia Samatar | Leave a Comment| Posted by: Gavin
I really enjoyed Brit Mandelo's use of the word "frank" in their Tor.com review of Sofia Samatar's Tender: Stories. The word captures something about Sofia's writing that I haven't been able to describe. This book is something else:
"I was also impressed with both of the pieces original to this collection. . . . 'Fallow' is the second original piece, a novella, and is by far the longest in the collection. It's also the best novella I've read in quite some time. . . . a heady mix of science and grim hard-scrabble religious life in a dystopic and closeknit society. . . . I'd strongly recommend giving the literary, clever, and productive art that Samatar has collected here a read. It's as good as I'd hoped, and just as smart too."
This week also saw the book appear on NPR woohoo!, where  Jason Heller reviewed it:
"Tender's longest story is also a science fiction tale set in the future — and like 'The Red Thread,' it toys with the ambiguity between dystopia and utopia. Told from the perspective of a child named Agar Black Hat, who lives in an extraterrestrial colony after cataclysmic climate change and a universal draft have forced a sect of religious pacifists from Earth, the story is a feast of ideas. It's reminiscent of vintage Ursula K. Le Guin in its combination of social science and hard sci-fi, even as it probes the nature of belonging and belief.
"The book's beating heart, though, is its title story. 'Tender' starts out with a clever play on words — 'tender' is used as a noun, as in, one who tends — and employs some tricky unreliable narration and splintered points-of-view. But Samatar's virtuoso flourishes of form serve a higher purpose: They couch a quietly devastating account of a woman who gave up her life as a career woman and mother to become a cyborg, one who, alone, tends to a radioactive waste facility which she may never leave. While Samatar slowly unspools her character's reasons for leaving her former life — delivering a primer on the haunting philosophies and damaged psyches of the scientists who gave us nuclear power along the way — 'Tender' redefines the emotional power and literary heft that speculative fiction can convey. As does Tender as a whole."
---
Mon 10 Apr 2017 - Filed under: Not a Journal., Juan Martinez, Kij Johnson, Lydia Millet, Sofia Samatar, Ursula K. Le Guin | Leave a Comment| Posted by: Gavin
We publish Sofia Samatar's collection Tender: Stories tomorrow. Many, many people are going to be very happy about this.
Also: next week there will be a giveaway for Lydia Millet's final Dissenters novel, The Bodies of the Ancients, on Goodreads.
The above giveaway is for readers in the USA only due to mailing costs, but: right now readers worldwide can sign up to receive a free advance copy of Christopher Rowe's forthcoming collection Telling the Map on LibraryThing.
Edelweiss users: this morning we posted Kij Johnson's The River Bank.
Juan Martinez will be at 2 upcoming literary festivals: in Arkansas on April 29 and much closer to home at the Evanston Literary Festival on May 8,In Celebration of the Short Story with Christine Sneed at Bookends & Beginnings.
Did you hear that Ursula K. Le Guin's Words Are My Matter is a finalist for the Hugo Award? How wonderful! I also really like Ursula's new publicity photo by Rod Searcey.
---
Mon 3 Apr 2017 - Filed under: Not a Journal., Sofia Samatar | Leave a Comment| Posted by: Gavin
Out today on The Offing: "An Account of the Land of Witches" a multi-layered story from Sofia Samatar from her collection Tender: Stories, which oh me oh my-oh comes out next week.
---
Thu 9 Mar 2017 - Filed under: Not a Journal., Ayize Jama-Everett, Delia Sherman, Kelly Link, Sofia Samatar | Leave a Comment| Posted by: Gavin
Kelly Link will be reading in Greensboro tonight — check out the picture of her midflow on the UNCG MFA program page! Here's the info:
The MFA Writing Program at Greensboro and The Greensboro Review will host a fiction reading by Kelly Link on Thursday, March 9th at 7PM in the UNCG Faculty Center on College Avenue. The event is free and open to the public and will be followed by a book signing.
And, hey if you are in that area, don't miss the upcoming readings with Chris Abani (3/22), David Blair (4/5), and Heather Hartley (4/13).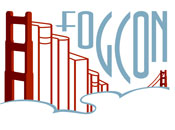 This weekend I would love to be in San Francisco for FogCon where Ayize Jama-Everett and Delia Sherman are the Guests of Honor — and Iain M. Banks (RIP) is the Honored Ghost — and the theme is "Interstitial Spaces." I just looked at the programming and it made me want to go, darn it. It will be a weekend of great conversations!
And coming up in two weeks, on Friday 3/24, Sofia Samatar will be on a panel at the Virginia Festival of the Book: "Building (and Breaking) Worlds in Contemporary Science Fiction and Fantasy," Central JMRL Library, Charlottesville, VA.
---
Wed 8 Feb 2017 - Filed under: Not a Journal., Juan Martinez, Karen Joy Fowler, Kelly Link, Sofia Samatar | Leave a Comment| Posted by: Gavin
We've arrived in DC — where democracy is taking a beating, fingers crossed it will survive — and tomorrow the whole AWP shebang begins. Our books are still in transit due to the ice storm that hit the northeast. With luck I'll be getting them today and by tomorrow there will be a lovely table (110-T, come on by and say hello) full of books all neatly set up and ready for dispersement into the world.
There are approximately four quadrillions readings and parties going on in the next few days. Here are a few Small Beer-related or -adjacent during the conference and then on Saturday at 6 pm we have a reading with Kelly Link & Juan Martinez at Politics and Prose.
Thursday
Signing at the Small Beer Press table: 110-T (on the edge, near Tin House)
10:00am to 10:30am Juan Martinez
10:30am to 11:00am Sofia Samatar
11:00am to 11:30am Kelly Link 
Thursday, February 9, 2017

1:30 pm to 2:45 pm

Marquis Salon 7 & 8, Marriott Marquis, Meeting Level Two

R205. The Political Woman: Historical Novelists Reimagine and Reclaim Women's Place in Politics. (Erin Lindsay McCabe, Gina Mulligan , Karen Joy Fowler, Alex Myers, Mary Volmer) While rarely central and often discounted, women have always played a role in politics. In this panel, historical novelists discuss how and why they chose to unearth and reimagine the lost and untold stories of women in politics. What are the risks and rewards of using fiction to place women at the center of political narratives? What liberties are novelists compelled, or unwilling, to take with the historical record?

4:30 pm to 5:45 pm

Ballroom A, Washington Convention Center, Level Three

R282. Jennifer Egan, Karen Joy Fowler, and Hannah Tinti: A Reading and Conversation, Sponsored by Penguin Random House Speakers Bureau. (Ron Charles, Jennifer Egan, Karen Joy Fowler, Hannah Tinti) This event will bring together three engaging contemporary female writers to read and discuss their craft. Jennifer Egan is the author of five books, including the Pulitzer Prize–winning novel A Visit From the Goon Squad. Karen Joy Fowler is the author of nine books, including We Are All Completely Beside Ourselves, which won the PEN/Faulkner Award. Hannah Tinti is the author of three books, including The Twelve Lives of Samuel Hawley, which will be published in 2017.
Saturday, February 11, 2017 View Full Schedule

12:00 pm to 1:15 pm

Liberty Salon N, O, & P, Marriott Marquis, Meeting Level Four

S181. Immigrants/Children of Immigrants: A Nontraditional Path to a Writing Career . (Ken Chen ,  Monica Youn,  Marie Myung-Ok Lee,  Juan Martinez,  Irina Reyn ) Not only do you not have an uncle in publishing or see people from the neighborhood get MFAs, immigrants and children of immigrants are inculcated to opt for "safe," "secure," often well-paying jobs; a writing career may seem like an unimaginable luxury or a fantasy. This panel of working writers looks at both psychic and structural issues that add a special challenge for writers from immigrant families.
4:30 pm to 5:45 pm

Marquis Salon 9 & 10, Marriott Marquis, Meeting Level Two

S271. The Short Story as Laboratory. (Lesley Nneka Arimah,  Carmen Maria Machado,  Kendra Fortmeyer,  Sofia Samatar,  Juan Martinez) What does short fiction allow? The form is beloved by science fiction writers, who use it to test out hypothetical futures; what does it offer writers who are doing other kinds of testing, related to emotional transitions, marginality, and migration? Is the short story an inherently border form? This panel considers these questions, the challenge of putting a set of experiments into a collection, and the tension between the laboratory and the completed book.
Saturday
6 pm
Kelly Link and Juan Martinez
Politics & Prose Bookstore, 5015 Connecticut Ave NW, Washington, DC 20008 Get Directions
Kelly Link will read with Juan Martinez (Best Worst American) at the most excellent Politics & Prose Bookstore and Coffeehouse. This event is free to attend with no reservation required. Seating is available on a first come, first served basis. Click here for more information.
---
Fri 3 Feb 2017 - Filed under: Not a Journal., Juan Martinez, Sofia Samatar, Ursula K. Le Guin | Leave a Comment| Posted by: Gavin
And will be unimpressed with your chaos, bombast, and moral weakness. That the Democratic Party are not impeaching this President yet is astounding. That the "Republican Party" accept their "President's" actions: his racist Executive Orders, his racist and lying advisor and press secretary, his not recording his calls to Vladimir Putin, his insulting of allies, his emolument-clause twisting actions show that they are power hungry dogs willing to tear the country to pieces if only they can hold on to power for a moment longer.
Our town was supposed to get 51 refugees this year. There has been so much prepwork done for these 51 people — out of 60,000,000 displaced people. This anti-humanist "government" is a disgrace.
Here's to the people who have been, are, and will continue to volunteer, march, and fight for actual freedom and the welcoming principles this country has (at least supposedly) espoused.
As well as all that: we publish extremely good books and here are a few spots in the world where they are being enjoyed:
— We published but five books last year and four of them are on the Locus Recommended Reading List. No stories from LCRW, which I'd disagree with, as would be expected of any editor. But I tend to think LCRW is one of the best zines out there and one I consistently read (for), so there's my 2 cents.
— Over on Tor.com Juan Martinez writes about George Saunders's CivilWarLand in Bad Decline for "The One Book That Unstuck My Writing"
"I owe so much of my writing life to George Saunders that even this introductory bit is lifted from him, I just realized, even as I started writing it. Because I was going to begin by sharing how often I fantasized about meeting writers I admired, and it's super common, this fantasy—writers meeting their idols, and then the idol recognizes your genius and you become best buds, and the idol lifts you from whatever dire circumstances you happen to be in, and your life is perfect from then on. I totally wanted to start with that—with confessing how often I thought of meeting Saunders—before I realized why I wanted to start with that."
— a profile of the indomitable Ursula K. Le Guin by David Larsen in New Zealand's The Listener:
"Words Are My Matter demonstrates, among other things, the difference between a hectoring sermon and a ­memorable oration – notably in the text of her instantly viral 2014 speech on freedom, in which she lambasts profit-driven corporate publishing. 'Books aren't just commodities; the profit motive is often in conflict with the aims of art. We live in capitalism, its power seems inescapable – but then, so did the divine right of kings.'"
---
Thu 2 Feb 2017 - Filed under: Not a Journal., Sofia Samatar | Leave a Comment| Posted by: Gavin
of Sofia Samatar's Tender:
"Equal parts brutal and beautiful, flinty, and acrobatic, Samatar's stories explore lesser known territories of the imagination. The results chime with all the strangeness of dream and the dark-hearted truth of fairytale. I loved it."
Yay!
---
Tue 17 Jan 2017 - Filed under: Not a Journal., Sofia Samatar | Leave a Comment| Posted by: Gavin
Every day I wake up in this weird state of disbelief that 62 million people voted for the hatefest of humanity being put forward as the next President and government.
Then an email like this comes in and I think YES! We will make the future we want and need. Today's thanks go out to adrienne maree brown (co-editor of Octavia's Brood) and Sofia Samatar for her collection Tender:
"Sofia Samatar's stories are just so good. Surprising. Suspenseful at an emotional level — I kept finding myself plummeted into an emotion face first, everything built up so steadily, with such subtle and meticulous storytelling. Samatar earns readers' trust and uses it to take us into unexpected territory, to make us see ourselves in our power, in our messiness. Tender is the right word, so many of these stories touched into the place of gasping, or tears. Each story had me like, "Oh this is my favorite, I must mention this one." But then I would read the next story which would be Another Whole Paradigm, similar only in that the writing was astonishing, each word so precise. This collection is an exquisite exploration of what otherness and belonging and place and language and love do to us all. It is visionary fiction. Please accept this as my enthusiastic recommendation to let this book have its way with you."
Reviewers/Booksellers/Bloggers: please check the book out on Edelweiss.
---
Wed 11 Jan 2017 - Filed under: Not a Journal., Sofia Samatar | Leave a Comment| Posted by: Gavin
Yesterday I got a lovely email from David Connerley Nahm author of Ancient Oceans of Central Kentucky who had this to say about Sofia Samatar's forthcoming debut collection, Tender:
"The stories in Sofia Samatar's Tender are perfect and profound works of art written with the impossible ease of someone who has unlimited access to the secret knowledge of the exact right order in which words are supposed to go. The stories ring in sympathy with the reader like the favorite stories of childhood or youth or old age: Familiar and strange in the same proportion. These stories give you several new lives to live and with each reading–because you will read all of them several times–you discover new tales and new possibilities hidden within and you are filled endlessly with the pure pleasure of great literature."
---
Mon 9 Jan 2017 - Filed under: Not a Journal., Sofia Samatar | Leave a Comment| Posted by: Gavin
Ben Loory just sent this about Sofia Samatar's first story collection, Tender, coming in April:
"If a library came alive, and spent ten thousand years walking up and down upon the earth, exploring and dreaming and falling in and out of love, it might write stories like these."
To which I say, wow! Also: true.
Review copies going out now. Available for download on Edelweiss soon. Watch LibraryThing for more advance copies.
---
Mon 19 Dec 2016 - Filed under: Not a Journal., Jeffrey Ford, Joan Aiken, John Crowley, Mary Rickert, Sofia Samatar, Ursula K. Le Guin | Leave a Comment| Posted by: Gavin
At least, it's going well from here — thank you! It's busy as all get out but we are up to date to Thursday's orders and by the end of today will have caught up again — unless there are too many orders to ship, woohoo, bring it! The post office says that US Priority Mail orders will still arrive by Christmas if ordered by 12/21, go for it!
Want some last minute present ideas? (OK, these are all going to be Small Beer books, I think.) Nothing here will stop the howling void of despair and depression taking over all from the electoral shenanigans but they will distract for various amounts of time:
Margaret Atwood selected Ursula K. Le Guin's Words Are My Matter as one of her favorite books of the year in the Walrus:
It was a pleasure to encounter renowned SF and fantasy writer Ursula K. Le Guin's book of essays, Words Are My Matter, and to hear her wise, informed, elegant, and occasionally testy voice discussing such joys as the early H.G. Wells classics such as The Time Machine and China Miéville's Embassytown—which surely owes a debt to Le Guin's own The Left Hand of Darkness, now out in a sumptuous new Penguin Galaxy edition.
And Nora Jemisin recommended the book in the New York Times Book Review. Also: there was an Ursula K. Le Guin symposium at the University of Oregon.
Sit back (or go jog, or shovel some snow) and listen to David Naimon and Sofia Samatar chat about The Winged Histories on the Between the Covers podcast. The Winged Histories was chosen as one of the best books of the year by NPR — yay!
The Valley Advocate ran a 3-page spread on John Crowley's The Chemical Wedding which included interviews with Crowley, illustrator Theo Fadel, and designer Jacob McMurrary. The paper edition had many illustrations. Meanwhile the book was reviewed on Tor.com.
See the Elephant ran a review of Joan Aiken's The People in the Castle, which was also selected as one of the year's best books by the Washington Post. Double yay!
See the Elephant had previously run a review of Jeffrey Ford's A Natural History of Hell which much to my enjoyment began "Hellishly Good Stories." Jim Sallis revelled in Ford's collection in F&SF ("Formally Ford's stories are object lessons in how to stage a narrative.") Alvaro Zinos-Amaro reviewed it on IGMS and DF Lewis wrote reaction posts while reading the stories. Hazel and Wren also liked the book. What can I say? It struck a chord.
There is a new issue of LCRW and meanwhile the previous issue received a strong review in Fantastic Stories of the Imagination and another in New Pages.
And Mary Rickert's collection, You Have Never Been Here, came out so late in 2015 that a lot of people read it this year, i.e. Sallis ("Reading a Mary Rickert story quite often is like sinking through layers of such worlds. We begin in one place, blink, and open our eyes to somewhere—something—else.") in F&SF and William Grabowski in See the Elephant: "Rickert's work, its superbly subtle handling of deepest human yearning for something to heal the howling void behind our increasingly demythologized world, shows the ineffable power—and value—of fantastical storytelling."
Quickshots:
— Afrofuturism? The Liminal War
— Density? Prodigies
— The underworld? Archivist Wasp
— Digging a hole? Secession? Sherwood Nation
— Middle grade ecothrillers? The Fires Beneath the Sea
Toodles!
---
Wed 7 Dec 2016 - Filed under: Not a Journal., Christopher Rowe, Kij Johnson, Laurie J. Marks, Sarah Rees Brennan, Sofia Samatar | Leave a Comment| Posted by: Gavin
Should democracy survive in this sometimes lovely country in 2017 we will publish these books:
1. Sofia Samatar, Tender: Stories
This is a ridiculously good book. Twenty stories including two new stories which — POP! there goes my mind.
2. Laurie J. Marks, Fire Logic and Earth Logic in paperback. The ebooks are out but these trade paperbacks coming out is us building toward publishing the fourth and final Elemental Logic novel, Air Logic.
3. Kij Johnson, The River Bank: A sequel to Kenneth Grahame's The Wind in the Willows. Illustrated throughout by Kathleen Jennings.
A book that came to us out of the blue and a reminder that there can be joy in the world.
4. Christopher Rowe, Telling the Map: Stories
Sometimes you wait a long time and then a good thing happens. This book ranges out from now in Kentucky to who knows where or when. And: wow.
5. Sarah Rees Brennan, In Other Lands: a novel
This is the funniest epic-not-epic fantasy you'll read next year.
None of the covers are 100% final.
And, fingers crossed, there will be more books later in the year.
I owe an apology and a great debt of thanks to the authors for their immense patience as work slowed and stalled during and after this most recent election. Sorry. Putting out a new issue of LCRW helped with getting me back into doing things and not just calling senators and despairing.
I feel silly and melodramatic to be worried about democracy — not perhaps the best form of government, but the best I've seen yet — and to think that I and others can work to keep this country from becoming a militarized plutocracy/kleptocracy. This election that among others things was influenced by the Russian government…
Rep Schiff to @halliejackson: Trump "knows better" than to say Russia wasn't involved in US election hacks. https://t.co/UhNDsAd07l

— Frank Thorp V (@frankthorp) December 7, 2016
…(oh that that were a conspiracy theory), this convulsion away from liberalism and toward a much darker, narrower future is horrifying and must be fought.
For now, we will fight one book at a time.
---
Tue 24 May 2016 - Filed under: Not a Journal., Cons, Sofia Samatar | Leave a Comment| Posted by: Gavin
I was very happy to see The Winged Histories receive its second starred review, this one from Publishers Weekly. Here's a snippet:
"Perpetually and pleasantly startling and unexpected. Her prose is by turns sharp and sumptuous, and always perfectly controlled. Samatar's writing strongly recalls Guy Gavriel Kay's fantasy, which reads like historical fiction, but there are strains here too of Jane Austen and something wilder."
(BTW, we have signed copies from AWP if you'd like one.)
The timing of this review is fortuitous as this coming weekend Sofia is one of the three guests of honor at WisCon 40. I don't know which Wiscon was my first — I think I will ask Kelly who has a better memory and will confirm that, no, I was not at the first one despite being the average seven year old reader of all things who would have enjoyed it. But I have many happy memories from going to many of them over the years, and a few crap memories, too, but c'est la vie, yes? The harassment policies are stronger now and I am more likely to speak up for myself in a way I did not in the past. Ach, youth. I wonder if in 20 years time I will look back at me now and still say, Ach, youth? (Hey, if the world has not flooded by then, sure.)
One of the things I have long loved about WisCon is the self selection of the attendees. Pretty much anyone who wanders into a convention tagged feminist science fiction has done some serious thinking about the state of the world — and whether we agreed or not, I've been to many panels (and parties, and conversations sitting on the floor of the hallway) where the conversations about where humanity is and where it is going are second to none.
I also love the speeches (wow!), the consuite (who knows when a snack is needed?), the Tiptree dessert sale (best reason ever to eat a plate or two of desserts), the opening night at Room of One's Own, State Street restaurants, the art show and the auction — I have a few things from the auction that are still prize possessions. And of course, I love the book room, but, hey, that would not be a surprise. There are so many good publishers and bookstores. For the past half dozen years our friend David Schwartz has run the Small Beer tables, and he's at it again this year. If you're there, say hi. Hi, Dave!
I am sorry to miss it this year. Maybe next? I had a great time last year — although I ran a lackluster party which did not hold a candle to previous parties, sorry attendees! Sometimes the energy is there, sometimes you flip the switch and nothing happens. Eek. Besides, this decade the Floomp is the one and only place to be. How do I know? I saw photos from last year while I was babysitting. (The childcare at WisCon is topnotch and much appreciated.)
I will miss friends, strangers, seeing Sofia and Nalo feted, wandering around the farmer's market, escaping to Michelangelo's and attending a reading there anyway, and so many more things. It will be a fun, fast weekend, filled with the possibilities of bending the future into better shape and I hope everyone there has a grand time.
---
Wed 18 May 2016 - Filed under: Not a Journal., Ayize Jama-Everett, Elizabeth Hand, Lydia Millet, Sofia Samatar | Leave a Comment| Posted by: Gavin
One of these days I will sit back with a huge bowl of popcorn, a beer, and a huge grin and watch the premiere of Ayize Jama-Everett's Liminal books on TV or at the movies. No solid news yet, but one day it will come and I will be bouncing up and down about it. In the meantime listen to Lilliam Rivera's interview with Ayize — and the great music — on Radio Sombra.
Ayize read part of his final Liminal novel at the AWP conference in LA last month and he sang part of the song "Notorious" — which is on the episode by Turbulence but Ayize also mentions the version by Nãnci and Phoebe, listen to that one here — I love Nãnci and Phoebe's Cypher Cycles song, too: they're outside, it's cold, people are going by, no matter, the singing and beatboxing is great.

A little international news: the French translation of A Stranger in Olondria has been nominated for the Prix Imaginales. Fingers crossed we will have more international news on Sofia's books soon, too.
And a couple of fave author have new novels coming out:
Lydia Millet, whose final novel in her Dissenters series we will publish early in 2017, has a new novel Sweet Lamb of Heaven, which the New York Times and everyone loves.
And Elizabeth Hand has a new novel, Hard Light, out which continues the story (begun in Generation Loss) of Cass Neary. Here's Megan Abbot on it:
"Nerve-jangling and addictive, Elizabeth Hand's Hard Light offers up a signature Cass Neary tale of moral ambivalence, keen betrayal and a dark lushness that leaps off the page. And with the best subscription boxes in her dangerous curiosity, her ruthless art of survival―Hand has created an anti-hero for the ages. We'd follow her anywhere, into any glittery abyss, and do."
and a trailer:
HARD LIGHT by Elizabeth Hand/Book Trailer from Phish Chiang on Vimeo.
---
Tue 22 Mar 2016 - Filed under: Not a Journal., Shelf Awareness, Sofia Samatar, starred review | Leave a Comment| Posted by: Gavin
We're very happy to see that Sofia Samatar's The Winged Histories received a starred review today from Shelf Awareness:
"Like an alchemist, Sofia Samatar spins golden landscapes and dazzling sentences. . . . The Winged Histories is a fantasy novel for those who take their sentences with the same slow, unfolding beauty as a cup of jasmine tea, and for adventurers like Tav, who are willing to charge ahead into the unknown."
Sofia also has a new story today in The Revelator:
---
Tue 22 Mar 2016 - Filed under: Not a Journal., Ayize Jama-Everett, Juan Martinez, Kelly Link, Maureen F. McHugh, Sofia Samatar | Leave a Comment| Posted by: Gavin
Besides our groovy (sorry) reading on Wed. March 30 at 7:30 p.m. at the Last Bookstore [with Kelly Link (Get in Trouble), Maureen F. McHugh (After the Apocalypse), Ayize Jama-Everett (The Entropy of Bones), and Sofia Samatar (The Winged Histories)] we have a few other things we'd like to share:
First: we have a table, #1331, in the huge bookfair. Come search us out!
Second: panels and stuff!
Thursday, March 31
11:00 am to 11:30 am
Table 1331, Ayize Jama-Everett (The Entropy of Bones) signing
3:00 pm to 4:15 pm
Room 515 A, LA Convention Center, Meeting Room Level
R265. Smooth Criminals: What's at Stake When We Break the Rules? (Juan Martinez, Susan Hubbard, Robin Rozanski, Julie Iromuanya) What writing rule do you hate? Love? We all break a few: We switch POV halfway through a story, we use too many exclamation marks, we don't write what we know, or we use the wrong form, the wrong genre. The panelists balance the costs and benefits of these misdemeanors. They explore how rules hinge on cultural, ethnic, and social backgrounds. They provide rule-breaking exercises that have helped generate exciting material and talk about how rule-breaking has helped them publish and teach.
Friday, April 1
10:30 am to 11:45 am
Room 513, LA Convention Center, Meeting Room Level
F161. Small Beer Press: 15th Anniversary Reading. (Sofia Samatar, Ayize Jama-Everett, Maureen F. McHugh, Juan Martinez) Fifteen years after Small Beer Press was founded to publish works that cross genre definitions, traditional bookstore shelving options, and academic course descriptions, four authors from different parts of the USA who now all live in California read from their books and then discuss the spaces their books were published into with Small Beer Press publisher and cofounder Gavin J. Grant.
2:00 pm to 2:30 pm
Table 1331, Sofia Samatar (The Winged Histories) signing
4:30 pm to 5:45 pm
Concourse Hall, LA Convention Center, Exhibit Hall Level One
F271. Kelly Link, Emily St. John Mandel, and Ruth Ozeki: A Reading and Conversation, Sponsored by Penguin Random House Speakers Bureau. (Emily St. John Mandel,  Ruth Ozeki,  Kelly Link) This event brings together three brilliant contemporary female writers—Kelly Link, Emily St. John Mandel, and Ruth Ozeki—to read and discuss their craft and experiences as genre-bending authors. Kelly Link is the recipient of an NEA grant and is the author of Get in Trouble. Emily St. John Mandel is the author of Station Eleven, a finalist for the 2014 National Book Award. Ruth Ozeki is the author of A Tale for the Time Being, which was shortlisted for the Man Booker Prize.
Saturday, April 2
10:00am to 10:30am
Table 1331, Kelly Link (Get in Trouble) signing
11:00am to 11:30am
Table 1331, Maureen F. McHugh (After the Apocalypse)
12:00 pm to 1:15 pm
AWP Bookfair Stage, LA Convention Center, Exhibit Hall Level One
S171. In the Realms of the Real and the Unreal. (Katharine Beutner, Sofia Samatar, Carmen Machado, Alice Sola Kim, Kelly Link) This panel explores genres of fiction that juxtapose the real and the unreal in experimental ways: historical fiction, literary fantasy/science fiction, weird fiction, and satire. Where do we draw the line between a secondary world and a distorted reflection of our own world's beauty, violence, and diversity? Can we discern a poetics of the unreal in contemporary fiction? How have the continual debates over generic boundaries—and/or their irrelevance—affected the ways contemporary writers work?
---
Thu 17 Mar 2016 - Filed under: Not a Journal., Ayize Jama-Everett, Kelly Link, Maureen F. McHugh, Sofia Samatar | Leave a Comment| Posted by: Gavin
If you're in LA — or going there for the AWP conference — I hope you'll join us on Wednesday, March 30, at 7:30 pm at the Last Bookstore for a reading/party with beer, snackity snacks, and most importantly, excellent short readings from four fabulous authors!
Ayize Jama-Everett, The Entropy of Bones
". . . consistently resists easy categorization. . . . by setting the book in a weird, if recognizable, Bay Area, ­Jama-Everett captures something about the way it feels to live so close to so much money and yet so far; he traces the differences between postindustrial East Bay towns, the gray melancholy of an older city, the particular feeling of struggling while surrounded by otherworldly wealth. If the book veers among different  approaches . . .  there's nevertheless a vitality to the voice and a weirdness that, while not always controlled or intentional, is highly appealing for just that reason."— Charles Yu, New York Times Book Review
Kelly Link, Get in Trouble: Stories
Time Magazine Top 10 Fiction of 2015 · NPR 2015 Great Reads · Slate Laura Miller's 10 Favorite Books of 2015 · Buzzfeed Books We Loved in 2015 · Book Riot Best of 2015 · io9: Best Science Fiction and Fantasy of 2015 · Flavorwire: Best Fiction of 2015 · San Francisco Chronicle Best of 2015 · Electric Lit Best Story Collections of 2015 · Washington Post Notable Books of the Year · Kirkus Best Books of the Year · Toronto Star Top 5 Fiction of 2015 · New York Times Book Review Editor's Choice · Los Angeles Times bestseller · Locus Recommended Reading
Maureen F. McHugh, After the Apocalypse: Stories
Shirley Jackson Award winner · Publishers Weekly Top 10 Books of the Year · NPR Best Books of the Year · io9 Best SF&F Books of the Year · Tiptree Award Honor List · Philip K. Dick Award finalist · Story Prize Notable Book
Sofia Samatar, The Winged Histories
"A highly recommended indulgence." — N. K. Jemisin, New York Times Book Review · "An imaginative, poetic, and dark meditation on how history gets made." — Hello Beautiful · "Samatar has created characters that you will carry around with you for weeks (months?). If you love strong voices, world-building, and books that tell hard truths with beautiful language, these are for you." — Jenn Northington, Book Riot · "Samatar's use of poetic yet unpretentious language makes her one of the best writers of today. Reading her books is like sipping very rich mulled wine. The worldbuilding and characterization is exquisite. This suspenseful and elegiac book discusses the lives of fictional women in a fantasy setting who fear their histories will be lost in a way that is only too resonant with the hidden histories of women in our own age." — Romantic Times Book Reviews (4.5/5 stars, Top Pick)
---
Tue 15 Mar 2016 - Filed under: Not a Journal., Sofia Samatar | Leave a Comment| Posted by: Gavin
Yay! No matter what you may have heard on the radio, read on the internets, or seen scratched on the sidewalk outside your favorite bookshop, today is the official publication day for Sofia Samatar's second novel The Winged Histories and here at last it is.

What is it? It is beautiful, so said Jenn Northington yesterday on Tor.com and N. K. Jemisin recently in the New York Times Book Review and us, every day!
And here for your enjoyment, a review of the book by Marion Deeds on Fantastic Literature who enjoys writing down who the book might be fore and says "If you love stories but distrust them, if you love language and can also see how it is used as a tool or a weapon in the maintenance of status quo, then read The Winged Histories" and then Mahvesh Murad interviews Sofia about "writing short stories, teaching, translations and making life a giant book club" for episode 47 of the Midnight in Karachi podcast.
All in all, it is a great day for all of us here, the day we publish The Winged Histories.
---
Wed 24 Feb 2016 - Filed under: Not a Journal., Ayize Jama-Everett, Sofia Samatar | Leave a Comment| Posted by: Gavin
Just got wind of two, wait, three, highly relevant and interesting staff picks at by one great bookseller at Ravenna Third Place Books in Seattle. Two out of three books here may not surprise you, the third one may?
It's pretty great as a publisher on (near!) the east coast to see our books as staff picks on the west coast. Which reminds me that The Winged Histories is also a staff pick at BookPeople in Austin, yay!
The Winged Histories by Sofia Samatar


"You can always trust Small Beer Press to bring you the beautiful and the strange. In The Winged Histories, four women (a solider, a scholar, a poet, and a socialite) relate their experiences of a shattering rebellion and its aftermath. Far from linear, each woman's narrative plumbs the depths of their individual and cultural memories; and surprisingly the ending — where Samatar ties off a wonderful multitude of threads — was so brilliant, such a dark surprise, it was nearly my favorite part. One of the best things about The Winged Histories (and its stunning prequel, A Stranger in Olondria) is its fierce lyricism and the depths of Samatar's worldbuilding. Every character is a believable expression not only of individual traits but of the invented historical texts, whole schools of literature, arguments between translators, oral traditions, and the fragments of bestiaries of the literature-sodden world of Olondria. Every page is worth your time."
The Entropy of Bones by Ayize Jama-Everett


"Ayize Jama-Everett's Entropy of Bones is a very exciting book! Chabi is unlike most young women — but that's as far as Jama-Everett takes this trope before thankfully inverting it on its head. Chabi is black-Mongolian, and comes from part of the Bay Area solidly ignored if not harmed by that area's rapid gentrification. She's ready to start earning money as a bodyguard, providing for herself and her estranged alcoholic mother. But then her mentor disappears, and she realizes that without her knowledge (and certainly her consent) he has transformed her into an unwilling champion in an ages-old supernatural battle. There are taut action sequences and moral conflicts, but Chabi's tough, wise, and funny character holds every strange, fascinating bit together. Her story is rooted solidly in our own world, from aspiring young DJs to pot-growing cottage industrialists, but the behind-the-curtain world of elemental good and evil Jama-Everett creates feels tantalizingly real."
And then the third pick is a book on my TBR pile, useful!
Our Spoons Came from Woolworths by Barbara Comyns


"This beautiful book, the story of an impoverished, naive young artist in 1930s London, totally took me by surprise. At first the mishaps of newly-married Sophia and her husband Charles are funny and awkward — everything Sophia cooks tastes like soap; they paint all of their furniture sea-green; they live in terror of Charles' forbidding relatives; and they're always hard up for money. But through a masterful technique of Comyns, Sophia's wondering attitude slowly reveals as much about her (and her unconscious attempts to deflect the emotional impact of constant disappointments) as it does those around her, who benefit from exploiting her optimism and self-doubt. Some moments of the book approach psychological horror, and the happy ones (they exist!) come as a great relief."
---
Wed 27 Jan 2016 - Filed under: Not a Journal., Ayize Jama-Everett, LCRW, Mary Rickert, Sofia Samatar | Leave a Comment| Posted by: Gavin
It's been all audio video with Ayize Jama-Everett's fab BCAF interview, Sofia Samatar's SF Signal podcast interview, and Julie Day's podcast of Mary Rickert's "Cold Fires."
So next month we'll try and take it back to where it all began: the zine, in print!
I'll post the table of contents soonish. The cover is by none other than Kathleen Jennings. There are excellent stories. There will not be blood. There will be poetry. There will not be political posturing. Wait, there may be. We may misspell the acronym: LCWR, CLWR, MEHH, WHUT, LWRW, WWLCD? (She'd marry another younger man, start a fannncy lit mag, join a hospital ship, get a tattoo, have some fun.)
---