Mon 4 Dec 2017 - Filed under: Not a Journal., Clarion, Gavin J. Grant, Kelly Link | Leave a Comment| Posted by: Gavin
I'm delighted that Kelly and I are the final 2-week instructors at the Clarion Writers' Workshop next summer in San Diego. This year's full line up is Christopher Barzak, Holly Black, Mat Johnson, and Kij Johnson. It will be awesome. Applications are now open!
---
Sat 13 May 2017 - Filed under: Not a Journal., Carol Emshwiller, Howard Waldrop, Humble Bundle, John Kessel, Karen Joy Fowler, Kelly Link, Kij Johnson, Nancy Kress | 1 Comment| Posted by: Gavin
Hey, stop the presses (except for the ones printing and reprinting our books!), spread the word, the Humble Bundle is back! This time it's the Super Nebula Author Showcase presented by SFWA. What do these books have in common? They all include at least one Nebula Award winning story:
For one single US dollar, you can get 8 DRM-free ebooks including Howard Waldrop's Howard Who? ("The Ugly Chickens") and Kelly Link's Stranger Things Happen ("Louise's Ghost").
For $8 or more and add another dozen books (8+12=20 ebooks for $8+!) including John Kessel's The Baum Plan for Financial Independence ("Pride and Prometheus").
For $15 or more and add another ten books (20+10=30 ebooks for $15+!) including Nancy Kress's Fountain of Age ("Fountain of Age").
For

$20

or more and add another ten books (30+10=

40 ebooks

for $20+!) including Kij Johnson's At the Mouth of the River of Bees ("The Man Who Bridged the Mist," "Ponies," & "Spar"), Carol Emshwiller's Report to the Men's Club ("Creature"), and Karen Joy Fowler's What I Didn't See ("Always" & "What I Didn't See").
As with all Humble Bundles, readers choose where the money goes – between the publishers; SFWA (or a charity of your choice), and the Humble Bundle. I'm scheduling this to post on the weekend and by Friday afternoon over 5,000 people have already picked up the bundle. Thanks for reading and spreading the word if you can. Cheers!
---
Thu 9 Mar 2017 - Filed under: Not a Journal., Ayize Jama-Everett, Delia Sherman, Kelly Link, Sofia Samatar | Leave a Comment| Posted by: Gavin
Kelly Link will be reading in Greensboro tonight — check out the picture of her midflow on the UNCG MFA program page! Here's the info:
The MFA Writing Program at Greensboro and The Greensboro Review will host a fiction reading by Kelly Link on Thursday, March 9th at 7PM in the UNCG Faculty Center on College Avenue. The event is free and open to the public and will be followed by a book signing.
And, hey if you are in that area, don't miss the upcoming readings with Chris Abani (3/22), David Blair (4/5), and Heather Hartley (4/13).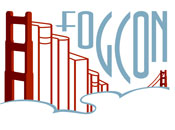 This weekend I would love to be in San Francisco for FogCon where Ayize Jama-Everett and Delia Sherman are the Guests of Honor — and Iain M. Banks (RIP) is the Honored Ghost — and the theme is "Interstitial Spaces." I just looked at the programming and it made me want to go, darn it. It will be a weekend of great conversations!
And coming up in two weeks, on Friday 3/24, Sofia Samatar will be on a panel at the Virginia Festival of the Book: "Building (and Breaking) Worlds in Contemporary Science Fiction and Fantasy," Central JMRL Library, Charlottesville, VA.
---
Wed 8 Feb 2017 - Filed under: Not a Journal., Juan Martinez, Karen Joy Fowler, Kelly Link, Sofia Samatar | Leave a Comment| Posted by: Gavin
We've arrived in DC — where democracy is taking a beating, fingers crossed it will survive — and tomorrow the whole AWP shebang begins. Our books are still in transit due to the ice storm that hit the northeast. With luck I'll be getting them today and by tomorrow there will be a lovely table (110-T, come on by and say hello) full of books all neatly set up and ready for dispersement into the world.
There are approximately four quadrillions readings and parties going on in the next few days. Here are a few Small Beer-related or -adjacent during the conference and then on Saturday at 6 pm we have a reading with Kelly Link & Juan Martinez at Politics and Prose.
Thursday
Signing at the Small Beer Press table: 110-T (on the edge, near Tin House)
10:00am to 10:30am Juan Martinez
10:30am to 11:00am Sofia Samatar
11:00am to 11:30am Kelly Link 
Thursday, February 9, 2017

1:30 pm to 2:45 pm

Marquis Salon 7 & 8, Marriott Marquis, Meeting Level Two

R205. The Political Woman: Historical Novelists Reimagine and Reclaim Women's Place in Politics. (Erin Lindsay McCabe, Gina Mulligan , Karen Joy Fowler, Alex Myers, Mary Volmer) While rarely central and often discounted, women have always played a role in politics. In this panel, historical novelists discuss how and why they chose to unearth and reimagine the lost and untold stories of women in politics. What are the risks and rewards of using fiction to place women at the center of political narratives? What liberties are novelists compelled, or unwilling, to take with the historical record?

4:30 pm to 5:45 pm

Ballroom A, Washington Convention Center, Level Three

R282. Jennifer Egan, Karen Joy Fowler, and Hannah Tinti: A Reading and Conversation, Sponsored by Penguin Random House Speakers Bureau. (Ron Charles, Jennifer Egan, Karen Joy Fowler, Hannah Tinti) This event will bring together three engaging contemporary female writers to read and discuss their craft. Jennifer Egan is the author of five books, including the Pulitzer Prize–winning novel A Visit From the Goon Squad. Karen Joy Fowler is the author of nine books, including We Are All Completely Beside Ourselves, which won the PEN/Faulkner Award. Hannah Tinti is the author of three books, including The Twelve Lives of Samuel Hawley, which will be published in 2017.
Saturday, February 11, 2017 View Full Schedule

12:00 pm to 1:15 pm

Liberty Salon N, O, & P, Marriott Marquis, Meeting Level Four

S181. Immigrants/Children of Immigrants: A Nontraditional Path to a Writing Career . (Ken Chen ,  Monica Youn,  Marie Myung-Ok Lee,  Juan Martinez,  Irina Reyn ) Not only do you not have an uncle in publishing or see people from the neighborhood get MFAs, immigrants and children of immigrants are inculcated to opt for "safe," "secure," often well-paying jobs; a writing career may seem like an unimaginable luxury or a fantasy. This panel of working writers looks at both psychic and structural issues that add a special challenge for writers from immigrant families.
4:30 pm to 5:45 pm

Marquis Salon 9 & 10, Marriott Marquis, Meeting Level Two

S271. The Short Story as Laboratory. (Lesley Nneka Arimah,  Carmen Maria Machado,  Kendra Fortmeyer,  Sofia Samatar,  Juan Martinez) What does short fiction allow? The form is beloved by science fiction writers, who use it to test out hypothetical futures; what does it offer writers who are doing other kinds of testing, related to emotional transitions, marginality, and migration? Is the short story an inherently border form? This panel considers these questions, the challenge of putting a set of experiments into a collection, and the tension between the laboratory and the completed book.
Saturday
6 pm
Kelly Link and Juan Martinez
Politics & Prose Bookstore, 5015 Connecticut Ave NW, Washington, DC 20008 Get Directions
Kelly Link will read with Juan Martinez (Best Worst American) at the most excellent Politics & Prose Bookstore and Coffeehouse. This event is free to attend with no reservation required. Seating is available on a first come, first served basis. Click here for more information.
---
Tue 6 Dec 2016 - Filed under: Not a Journal., book fairs, Emily Houk, Holly Black, Jedediah Berry, John Crowley, Kelly Link, Leslea Newman, Mordicai Gerstein, Ninepin Press, Northampton, Rich Michelson | Leave a Comment| Posted by: Gavin
This world continues to be crap — i.e. "Half of Detroit votes may be ineligible for recount" (great pop up on that page, btw — everyone needs an instant audio ad for viagra to start when they click on a link!).
So for a brief moment instead of that here are some photos from a couple of panels at the Northampton Book Fair this weekend. The fair was in the Smith College Campus Center which is a beautiful building just outside the center of Northampton. The events were in two lovely, airy rooms on the ground floor and there was an antiquarian book fair full of the most tempting things upstairs. Wow, so many pretty things.
I saw some of the 10 a.m. Children's picture book panel readers: Rich Michelson gave a, wait, no, really, fascinating presentation on Fascinating: The Life of Leonard Nimoy, Leslea Newman read her new book Ketzel, the Cat Who Composed (you can listen to Ketzel's 21-second composition here), and Mordicai Gerstein (The Sleeping Gypsy, I Am Pan) strode up and just started drawing away on the white board. That was fabulous. Here he is drawing Hera (he noted she didn't trust Zeus) and his drawing of the god Pan:
I missed Heidi Stemple and Jane Yolen (what a line up that panel had!) as I had to split to prepare for John Crowley's reading of The Chemical Wedding in the next room over at 11 a.m. John is erudite and smart and very funny — and, hey, we sold books, which is always nice. He read and then answered quite a few questions, as the reading was well attended, and afterward I met some more local book and nonbook people.
Here's one photo and perhaps a one-minute video I just tried uploading to Flickr:
I came back in the afternoon and — with mostly patient kid — sat in on the Ninepin Press celebration/reading where Jedediah Berry and Emily Houk read from, played with, and showed their current projects:
---
Fri 1 Jul 2016 - Filed under: Not a Journal., Benjamin Rosenbaum, Bully Pulpit Games, Fiasco, Kelly Link | Leave a Comment| Posted by: Gavin
I'm very excited to announce a completely new thing today: the Stranger Things Happen + Fiasco Bundle!
A couple of years ago Benjamin Rosenbaum proposed a Fiasco playset based on Kelly's collection Stranger Things Happen. Fiasco is a storytelling game where players make up and tell each other stories with different playsets that allow them to bring in different elements, tropes, and tones to the stories. Ben wrote the playset and Steve Segedy of Bully Pulpit Games put the bundle together.
The bundle is $14 and exclusively available on Weightless Books and on the DriveThruRPG site, and comprises full sets of digital files (epubs, mobis, pdfs) of:
Get the Bundle.
About Fiasco

"Fiasco is one of the greatest storytelling RPGs I've ever played. I highly recommend it."
— Wil Wheaton
About Stranger Things Happen

Stories from Stranger Things Happen have won the Nebula, Tiptree, and World Fantasy Award. Stranger Things Happen was a Salon Book of the Year, one of the Village Voice's 25 Favorite Books of 2001, and was nominated for the Firecracker Alternative Book Award.
"Pity the poor librarians who have to slap a sticker on Kelly Link's genre-bending, mind-blowing masterpiece of the imagination, Stranger Things Happen."—Karen Russell, author of Swamplandia, for NPR's You Must Read This
"My favorite fantasy writer, Miss Kelly Link."
—Alan Cheuse, NPR, All Things Considered
About The Ant King and Other Stories
* "Give him some prizes, like, perhaps, "best first collection" for this book."
—Booklist (Starred review)
"A terrific range of tales, showcasing an active, playful mind and a gleeful genre-blender."
—Aimee Bender
"Ben Rosenbaum is one of the freshest and finest voices to appear in science fiction in many years. The stories collected in The Ant King demonstrate his astonishing versatility, his marvelous imagination, and his ready wit."
—Jack Womack
---
Tue 22 Mar 2016 - Filed under: Not a Journal., Ayize Jama-Everett, Juan Martinez, Kelly Link, Maureen F. McHugh, Sofia Samatar | Leave a Comment| Posted by: Gavin
Besides our groovy (sorry) reading on Wed. March 30 at 7:30 p.m. at the Last Bookstore [with Kelly Link (Get in Trouble), Maureen F. McHugh (After the Apocalypse), Ayize Jama-Everett (The Entropy of Bones), and Sofia Samatar (The Winged Histories)] we have a few other things we'd like to share:
First: we have a table, #1331, in the huge bookfair. Come search us out!
Second: panels and stuff!
Thursday, March 31
11:00 am to 11:30 am
Table 1331, Ayize Jama-Everett (The Entropy of Bones) signing
3:00 pm to 4:15 pm
Room 515 A, LA Convention Center, Meeting Room Level
R265. Smooth Criminals: What's at Stake When We Break the Rules? (Juan Martinez, Susan Hubbard, Robin Rozanski, Julie Iromuanya) What writing rule do you hate? Love? We all break a few: We switch POV halfway through a story, we use too many exclamation marks, we don't write what we know, or we use the wrong form, the wrong genre. The panelists balance the costs and benefits of these misdemeanors. They explore how rules hinge on cultural, ethnic, and social backgrounds. They provide rule-breaking exercises that have helped generate exciting material and talk about how rule-breaking has helped them publish and teach.
Friday, April 1
10:30 am to 11:45 am
Room 513, LA Convention Center, Meeting Room Level
F161. Small Beer Press: 15th Anniversary Reading. (Sofia Samatar, Ayize Jama-Everett, Maureen F. McHugh, Juan Martinez) Fifteen years after Small Beer Press was founded to publish works that cross genre definitions, traditional bookstore shelving options, and academic course descriptions, four authors from different parts of the USA who now all live in California read from their books and then discuss the spaces their books were published into with Small Beer Press publisher and cofounder Gavin J. Grant.
2:00 pm to 2:30 pm
Table 1331, Sofia Samatar (The Winged Histories) signing
4:30 pm to 5:45 pm
Concourse Hall, LA Convention Center, Exhibit Hall Level One
F271. Kelly Link, Emily St. John Mandel, and Ruth Ozeki: A Reading and Conversation, Sponsored by Penguin Random House Speakers Bureau. (Emily St. John Mandel,  Ruth Ozeki,  Kelly Link) This event brings together three brilliant contemporary female writers—Kelly Link, Emily St. John Mandel, and Ruth Ozeki—to read and discuss their craft and experiences as genre-bending authors. Kelly Link is the recipient of an NEA grant and is the author of Get in Trouble. Emily St. John Mandel is the author of Station Eleven, a finalist for the 2014 National Book Award. Ruth Ozeki is the author of A Tale for the Time Being, which was shortlisted for the Man Booker Prize.
Saturday, April 2
10:00am to 10:30am
Table 1331, Kelly Link (Get in Trouble) signing
11:00am to 11:30am
Table 1331, Maureen F. McHugh (After the Apocalypse)
12:00 pm to 1:15 pm
AWP Bookfair Stage, LA Convention Center, Exhibit Hall Level One
S171. In the Realms of the Real and the Unreal. (Katharine Beutner, Sofia Samatar, Carmen Machado, Alice Sola Kim, Kelly Link) This panel explores genres of fiction that juxtapose the real and the unreal in experimental ways: historical fiction, literary fantasy/science fiction, weird fiction, and satire. Where do we draw the line between a secondary world and a distorted reflection of our own world's beauty, violence, and diversity? Can we discern a poetics of the unreal in contemporary fiction? How have the continual debates over generic boundaries—and/or their irrelevance—affected the ways contemporary writers work?
---
Thu 17 Mar 2016 - Filed under: Not a Journal., Ayize Jama-Everett, Kelly Link, Maureen F. McHugh, Sofia Samatar | Leave a Comment| Posted by: Gavin
If you're in LA — or going there for the AWP conference — I hope you'll join us on Wednesday, March 30, at 7:30 pm at the Last Bookstore for a reading/party with beer, snackity snacks, and most importantly, excellent short readings from four fabulous authors!
Ayize Jama-Everett, The Entropy of Bones
". . . consistently resists easy categorization. . . . by setting the book in a weird, if recognizable, Bay Area, ­Jama-Everett captures something about the way it feels to live so close to so much money and yet so far; he traces the differences between postindustrial East Bay towns, the gray melancholy of an older city, the particular feeling of struggling while surrounded by otherworldly wealth. If the book veers among different  approaches . . .  there's nevertheless a vitality to the voice and a weirdness that, while not always controlled or intentional, is highly appealing for just that reason."— Charles Yu, New York Times Book Review
Kelly Link, Get in Trouble: Stories
Time Magazine Top 10 Fiction of 2015 · NPR 2015 Great Reads · Slate Laura Miller's 10 Favorite Books of 2015 · Buzzfeed Books We Loved in 2015 · Book Riot Best of 2015 · io9: Best Science Fiction and Fantasy of 2015 · Flavorwire: Best Fiction of 2015 · San Francisco Chronicle Best of 2015 · Electric Lit Best Story Collections of 2015 · Washington Post Notable Books of the Year · Kirkus Best Books of the Year · Toronto Star Top 5 Fiction of 2015 · New York Times Book Review Editor's Choice · Los Angeles Times bestseller · Locus Recommended Reading
Maureen F. McHugh, After the Apocalypse: Stories
Shirley Jackson Award winner · Publishers Weekly Top 10 Books of the Year · NPR Best Books of the Year · io9 Best SF&F Books of the Year · Tiptree Award Honor List · Philip K. Dick Award finalist · Story Prize Notable Book
Sofia Samatar, The Winged Histories
"A highly recommended indulgence." — N. K. Jemisin, New York Times Book Review · "An imaginative, poetic, and dark meditation on how history gets made." — Hello Beautiful · "Samatar has created characters that you will carry around with you for weeks (months?). If you love strong voices, world-building, and books that tell hard truths with beautiful language, these are for you." — Jenn Northington, Book Riot · "Samatar's use of poetic yet unpretentious language makes her one of the best writers of today. Reading her books is like sipping very rich mulled wine. The worldbuilding and characterization is exquisite. This suspenseful and elegiac book discusses the lives of fictional women in a fantasy setting who fear their histories will be lost in a way that is only too resonant with the hidden histories of women in our own age." — Romantic Times Book Reviews (4.5/5 stars, Top Pick)
---
Mon 5 Oct 2015 - Filed under: Not a Journal., Holly Black, Kelly Link, LCRW, Mary Rickert, Nathan Ballingrud, Owen King, Paolo Bacigalupi, Sofia Samatar, year's bests | 2 Comments| Posted by: Gavin
Out there in the world, the peoples they reads the books. What do they say? They like 'em! Just wait to see what's going to be reviewed next week. Oh? Oh yeah, mmmhmm.
But I am meanwhiling here first about Sofia Samatar who has two stories in the inaugural edition of HMH's latest addition to their Best American series: Best American Science Fiction and Fantasy 2015. Also: are there more SBP authors  in this book? Yes! See Nathan Ballingrud,  Kelly Link, and two stories (Holly Black's and Paolo Bacigalupi) from Monstrous Affections received honorable mentions.
It's interesting to look at the list of stories passed on to Joe Hill by series editor John Joseph Adams to see where they were first published.
You can read Joe Hill's introduction to the book on Entertainment Weekly where he calls Sofia " a rising star in the genre" and "a young she-can-do-anything star" and describes her two stories as "incredibly different and equally breathtaking stories." Absolutely!
More fun Best American fun news? Yes! Owen King's story "The Curator" from Lady Churchill's Rosebud Wristlet 31 got a honorable mention nod in T.C. Boyle's Best American Short Stories 2015.
Meanwhile over in bookland, Mary Rickert's You Have Never Been Here: New and Selected Stories received two lovely trade reviews from PW and Kirkus. We're sending out our last few galleys now and fingers crossed we will have the book on hand at World Fantasy Con in Saratoga Springs in a month or so! Mary will be there and we will not be running out of books the way we did with Archivist Wasp at Readercon. Dammit! (Sorry again, Nicole!) See below for links to the reviews. Suffice to say if you've enjoyed collections we've published by Elizabeth Hand, Nathan Ballingrud, Kelly Link, etc., etc., this one is for you.
And we are working on another collection, this one for July of next year by none other than Jeffrey Ford. But, hey, enough for today. More on that manana!
"Beautiful, descriptive prose enriches tales of ghosts, loss, and regret in this leisurely collection. . . . Fans of Neil Gaiman and Kelly Link will appreciate Rickert's explorations of myth and memory."
— Publishers Weekly
"Short stories about people haunted by loss and transformed by grief. Ghosts walk through this collection. Witches are rumored. People collect bones, sprout wings, watch their feet turn into hooves. Above all, people tell stories—stories that cast spells, stories that change the world. In "Journey into the Kingdom," a tale about ghosts who walk out of the sea has a powerful effect on a young widower. In "Anyway," a mother asks herself what she would sacrifice to save her son's life. In the collection's longest story, "The Mothers of Voorhisville," a group of women are drawn together when they realize their newborn babies have something very strange in common. Not every piece sings, but those that do have a powerful, haunting effect. As the mother of a dead girl puts it in "The Chambered Fruit," the best of these stories show how "from death, and sorrow, and compromise, you create," how "this is what it means…to be alive." Rickert's (Holiday, 2010, etc.) writing is crystal-clear, moody, occasionally blood-chilling. Her characters maneuver through a world where strange, troubling transformations are possible, but they live and breathe on the page, fully human. The worlds Rickert creates are fantastical, but her work should appeal not just to fantasy fans, but to anyone who appreciates a well-told tale."
— Kirkus Reviews
---
Fri 28 Aug 2015 - Filed under: Not a Journal., arrival, Australia, Gavin J. Grant, Kelly Link, travel | Leave a Comment| Posted by: Gavin
Lede not buried! See: Kelly will be doing these things and I will be doing these things.
Brissy: is where we are headed. Near the Great Barrier Reef is where we were. (Photos: um, maybe when my camera and laptop start talking again.) Melbourne: where we are for Kelly to do Melbourne Writers Fest stuff. Also: Melbourne has a Burmese restaurant and a zine store.
Here's Kelly's sched. in Brisbane:
and mine:
---
Thu 2 Jul 2015 - Filed under: Not a Journal., Kelly Link | Leave a Comment| Posted by: Gavin
Apparently it's been 10 years since we first publisher Kelly's second collection, Magic for Beginners. Which had a different working title for a while (as I think all of her books except Stranger Things Happen have had) but you know which one Kelly went with in the end. Even if the actual story "Magic for Beginners" wasn't actually finished so it wasn't in the first set of advance galleys we sent out.
The official-ish bibliography is pasted in below — such a lovely cover painting by Shelley Jackson! so many lovely covers! so many trips abroad that book brought! — and I've posted some covers in a tiny video. Random House recently published lovely new paperback and ebook editions with an added bonus of a chat between Kelly and Joe Hill, and Laura I. Miller has written the book up on Lithub today. They've also put up the first story, "The Faery Handbag."
If you have everything else, may I direct you to these — which I don't have yet, but am awful tempted by!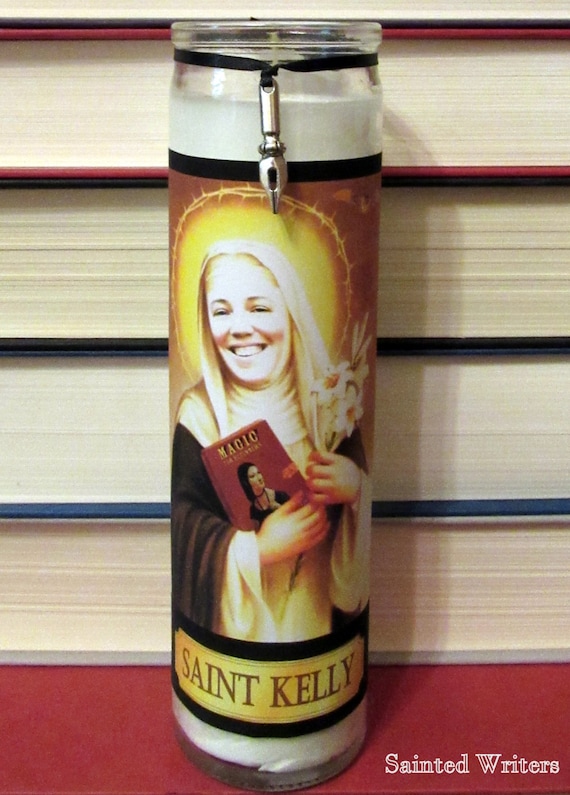 Salon, Village Voice, Onion, HTML Giant Book of the Decade
Time Magazine, Salon, Village Voice, San Francisco Chronicle Book of the Year
Locus Award Winner
Young Lions, Bram Stoker, and World Fantasy Finalist
Small Beer Press, Northampton, MA. July 2005.
Harcourt/Harvest, USA pb. September 2006.
Random House, USA pb/ebook, July 2014
Gayatari Publishing, Russia. March 2007.
Hayakawa, Japan. August 2007.
Harper Collins, UK.
Argo, Czech Republic.
Grup Editorial Tritonic, Romania.
Verlagsgruppe Random House GmbH, Germany. February 2008.
Editions Denoel, France*. May 2008.
Wydawnictwo Dolnoslaskie, Poland.
Woongjin Think Big Co., Korea. 2008.
Grupo Leya, Brazil.
Donzelli Editore, Italy. Forthcoming.
Babel, Israel
---
Wed 1 Apr 2015 - Filed under: Not a Journal., Alan DeNiro, Amalia Gladhart, conferences, Kelly Link, parties, readings | Leave a Comment| Posted by: Gavin
In less a week or so we will be in the Twin Cities (where our distro, Consortium is based, woohoo!) at the AWP Conference and Bookfair. To celebrate 1 million poets, writers, editors, publishers, readers, teachers, students, preachers, itinerant educators and professional argumentors getting together we are hosting a party with a few readings in it. Here are the salient details!
When: Thursday, April 9, 7 -9 pm
Where: Peterson Milla Hooks, 1315 Harmon Pl, Minneapolis, MN 55403 (4 minutes by car from l'hotel, says Google Maps)
What: Party — with short readings from . . .
Who:
Amalia Gladhart (translator of Angélica Gorodischer's Trafalgar)
Alan DeNiro (Tyrannia)
Kelly Link (Get in Trouble)
We'll also have a table in the Bookfair, #324, and will be there be most of the time (multiple snack breaks will be taken) while the Bookfair is open:
4/9     Thu. 9 am – 5 pm
4/10   Fri. 9 am – 5 pm
4/11    Sat. 9 am – 5 pm
and at said table on Friday morning we are very happy to announce that we will have those lovely writers in for signings!
Friday, April 10, 30-minute signings:
10 am  Kelly Link
10:30 am  Amalia Gladhart
11 am  Alan DeNiro
This post will be updated with panel info and anything else that seems appropriate. Can't wait to be standing there in the bookroom with 1000 (sounds about right, yes?) other indie presses. I am going to go and buy me some books, chapbooks, and journals. And maybe a T-shirt if I am lucky. Whomsoever brings the pink T-shirt, I am your buyer!
---
Fri 13 Feb 2015 - Filed under: Not a Journal., Alice Sola Kim, Delia Sherman, Eileen Gunn, Holly Black, Kelly Link, Locus, Monstrous Affections, Nalo Hopkinson, Ysabeau S. Wilce | Leave a Comment| Posted by: Gavin
This month's issue of Locus (handily available on Weightless) is a humdinger of a read — not just for this here publisher, although our books do get many great shout outs. For which, Yay!
I always find the year in review columns interesting to see the range of books covered, what I've read, and what I've missed. This year I thought they were even more enjoyable than ever because they were even more personalized than ever. There is still the authoritative Recommended Reading List, but there are so many books and magazines mentioned and highlighted throughout the whole issue (ok, I haven't read the whole thing yet) that I found it made for immersive reading. I love how widely the editors look for books and how fresh their eyes are. It's easy to get tired of the unending stream of books, magazines, anthologies, ebooks, audiobooks, podcasts, etc., but what I got from this issue was that it was put together by a group of people who are enthusiastic about books and their jobs and are happy to share their enjoyment.
This year three of our 2014 books and one story from LCRW were included in the list. (We published 3 new collections and 1 new novel, and reprinted 2 novels and 4 ebooks to make a total of 10 books, plus 1 chapbook and 2 issues of LCRW):
Questionable Practices, Eileen Gunn
Young Woman in a Garden, Delia Sherman
Prophecies, Libels, and Dreams: Stories of Califa, Ysabeau S. Wilce
"Skull and Hyssop", Kathleen Jennings (Lady Churchill's Rosebud Wristlet no. 31, Dec. 2014)
I'm very happy to see that Monstrous Affections, the YA all-monster-all-the-time anthology that Kelly and I edited for Candlewick was on the list, received some fabulous mentions, and had 5 stories included. Me, I'd have included all 15 stories, but, hey, I co-edited the beast:
Monstrous Affections, Kelly Link & Gavin J. Grant, ed (Candlewick)
"Moriabe's Children", Paolo Bacigalupi
"Left Foot, Right", Nalo Hopkinson
"Ten Rules for Being an Intergalactic Smuggler (the Successful Kind)", Holly Black
"Mothers, Lock Up Your Daughters Because They Are Terrifying", Alice Sola Kim
"The New Boyfriend", Kelly Link
And it is also pretty fabby to see Kelly's three stories included, one from Monstrous Affections and one story from the anthology My True Love Gave to Me which is not included in her new collection, Get in Trouble (also reviewed in this issue by Gary K. Wolfe):
"I Can See Right Through You", Kelly Link (McSweeney's #48)
"The Lady and the Fox", Kelly Link (My True Love Gave to Me)
Happily for us, there were also a couple of reviews of our books. Gardner Dozois reviewed Ysabeau S. Wilce's Prophecies, Libels, and Dreams:
. . . lyrical, whimsical, eccentric, baroquely ornamented, and often very funny. . . . but what really makes these stories shine is the voice they're told in – one using flamboyant, over-the-top verbal pyrotechnics that somehow almost always pay off. . . .
and Eileen Gunn's Questionable Practices:
Nobody sees the world quite like Gunn does, who puts her own unique spin on everything, transforming even the mundane into something rich and wonderful . . . [including] two stories published in this collection for the first time, "Phantom Pain" and the richly textured variant on the Golem story, "Chop Wood, Carry Water".
and even a review of Monstrous Affections by Rich Horton.
And, if you do go check out the Recommended Reading list, don't forget you too can go vote in the poll. I like voting in almost any context so of course I recommend it here. In the meantime, thanks to Locus for all the work that goes into that corker of a February issue and to everyone who reads and votes for our books.
---
Fri 13 Feb 2015 - Filed under: Not a Journal., Kelly Link, readings | Leave a Comment| Posted by: Gavin
and Kelly will be on a train back from New York City soon. She also did a radio interview and read at Word Jersey City and chatted with Lev Grossman. I saw a photo on twitter, weird.
Tonight! Books! Eats from King Street Eats! Cupcakes! Berkshire Brewing beer!
Odyssey Bookshop, 7 pm!
Location: 9 College St., South Hadley, MA 01075 (get directions)
Poet A. B. Robinson will read followed by Kelly reading, doing a Q&A, and enjoying being in Western Mass for a couple of days before heading oot scoot off to the West Coast. Hope to see you there!
Monday: Brookline Booksmith!
Tuesday: Elliott Bay, Seattle!
Wednesday: Powell's, Portland!
Thursday: Booksmith, San Francisco!
Friday: Literati, Ann Arbor!
More!
---
Wed 4 Feb 2015 - Filed under: Not a Journal., Kelly Link, Publishing | Leave a Comment| Posted by: Gavin
Names? Genres?
Hey, we just know what we love and when we can we publish it.
Great article in the Wall Street Journal by Anna Russell and Jennifer Maloney with shout outs to many favorite authors. Our new LCRW blurb:
"a 'zine, Lady Churchill's Rosebud Wristlet." — The Wall Street Journal
And this is all tied in to Kelly's new book, Get in Trouble, which, despite a houseful of colds and days of sick or snow days we are celebrating and getting Kelly ready to head out to a ton a great bookstores. Love the picture of Kelly, too!
---
Sat 31 Jan 2015 - Filed under: Not a Journal., Kelly Link | Leave a Comment| Posted by: Gavin
(Sign up for our email newsletter.)
Taking a break from the nonstop LCRW action (new issue in the works, bonus issue for summer!) I wanted to take a moment and celebrate Get in Trouble, the first new collection for adult readers in a decade from Kelly Link (my lovely spouse!), Small Beer cofounder, editor, art director, LCRW co-editor, etc., etc.! It has nine stories in it and it is a cracker.
Get in Trouble comes out on Tuesday February 3, 2015, in print, ebook, and audio from Random House. Excited does not begin to parse the feels, the oceanwide feels of seeing a new book from Kelly in print. The reviews have begun to appear, here are a few:
"The trick, of course, is that we can't stop reading, that we — like she, like so many of the characters in this collection — are hopelessly engaged." — David Ulin, Los Angeles Times

"A new Link collection is therefore more than just a good excuse for a trip to the bookstore. It's a zero-gravity vacation in a dust jacket."— Amy Gentry, Chicago Tribune
"Utterly addictive, finely wrought concoctions of fantasy and science fiction and literary realism and horror and young adult and old adult." — Isaac Fitzgerald, The Millions
"If you've ever lost something, if you've ever had to live without something you really and truly love, Link will break your heart with her stories, and you'll be glad." — Rebecca Vipond Brink, The Frisky
"[Link's] stories are like nothing else, dark yet sparkling with her unique brand of fairy dust." — Erin Morgenstern
"Utterly astonishing." — Peter Straub
"Get in Trouble offers further proof that she belongs on every reader's book shelf." — Karen Russell
"A combination of George Saunders's eerie near-reality mixed with Amy Hempel's badda-boom timing, plus a dose of Karen Russell's otherworldly tropical sensibility." — Library Journal
You can read two of the stories now: "The Summer People" and "I Can See Right Through You." If you enjoy it, order a copy wherever books are sold.
Kelly is about to go out on a book tour — if you miss these you might hear her on the radio. The one on Feb. 13th in Western Mass. should be a party, come by if you can!
Feb. 5, 7:30 pm
Greenlight Bookstore
686 Fulton St.
Brooklyn, NY 11217
Feb. 9 – 11
ABA Winter Institute
Grove Park Inn
Asheville, NC
Indie Bookstores, FTW!
11 Feb, 7 pm
Barnes & Noble – Upper West Side (with Emma Straub)
2289 BROADWAY
NEW YORK, NY 10024
Kelly Link in Conversation with Emma Straub Audience Q&A, Signing
12 Feb, 7:30 pm
Word Jersey City (with Lev Grossman)
123 Newark Avenue
Jersey City NJ 07302
Master of magic realism and "sorceress to be reckoned with" Kelly Link stops by to celebrate the release of her latest collection of short stories, Get in Trouble, with a signing and reading. She will be in conversation with fellow author and New York Times bestseller Lev Grossman (The Magician King).
13 Feb, 7 pm
Odyssey Bookshop (with A. B. Robinson)
9 College St.
South Hadley, MA 01075
After the reading everyone is invited to stay and have cupcakes and other treats. A. B. Robinson's poetry has appeared in TINGE as well as Industrial Lunch, which she currently co-edits. Her […]
16 Feb, 7 pm
BROOKLINE BOOKSMITH
279 HARVARD ST.
BROOKLINE, MA 02446
17 Feb, 7 pm
ELLIOTT BAY BOOK COMPANY
1521 10TH AVE
SEATTLE, WA 98122
"We've been waiting for this night to happen: Kelly Link, author of Magic for Beginners, Stranger Things Happen, and Pretty Monsters, makes this welcome Elliott Bay return for her dazzling new book of stories, Get in Trouble."
18 Feb, 7:30 pm
POWELL'S BOOKS
1005 W BURNSIDE ST
PORTLAND, OR 97209
— where the book is already #11 on the bestseller list: Go Portland!
19 Feb, 7:30 pm
The Booksmith
1644 Haight Street
San Francisco, CA 94117
"Kelly Link's newest short story collection Get in Trouble is fiction in its finest. Half realistic, half fantastical, each story does just what the title promises: it gets into trouble. Beloved by writers and readers alike, Link is an expert at creating brilliantly detailed, layered worlds pulsing with their own energy and life."
20 Feb, 7 pm
LITERATI BOOKSTORE
124 E WASHINGTON ST.
ANN ARBOR, MI 48104
Even moar events here.
---
Tue 18 Nov 2014 - Filed under: Not a Journal., Kelly Link, Kim Stanley Robinson, Peter Dickinson, Thoreau | Leave a Comment| Posted by: Gavin
Kelly is off to Santa Cruz, California, where she'll be on a panel on Thursday, November 20 at 4 p.m. with Karen Joy Fowler and Kim Stanley Robinson as part of Living Writers Series (free, open to the  public from 4:00-5:45pm in Humanities Lecture Hall 206.)
Which reminded me of a thought provoking essay Robinson published on Slate recently, "The Actual World: "Mount Thoreau" and the naming of things in the wilderness." Robinson reminded me that people are out there in the world (offline, really? Yes!) climbing, doing show and tell with Thoreauean objects on mountain tops, and getting out into the world. Slate — despite all the stickystickycruft on their site included many great photos which made the essay come alive as well as links (ah, the internet) throughout. The one I clicked and then left open as a tab for a week or so was this "Webtext on the Ktaadn passage from The Maine Woods." I haven't read The Maine Woods and am not sure I ever shall but this passage challenged me more to think about humanity and the world more than anything else I've read in a while:
I fear not spirits, ghosts, of which I am one, — that my body might, — but I fear bodies, I tremble to meet them.
In other Small Beer book news, Peter Dickinson's A Summer in the Twenties received a lovely review from the Historical Novels Review. Here's a sample:
Dickinson shows us the Fencing Direct of both the upper crust, with their carpeted manor houses and petty intrigues, as well as the working poor, who live in noisy, crowded conditions. Intergenerational strife abounds, as children of all classes disappoint their elders by not becoming what they were brought up to be; the exchanges are witty yet full of meaning, illuminating the shift of power away from the old class system toward something new and unproven. Dickinson conveys a lot of excellent historical material in a thoroughly engaging narrative with enough suspense to keep readers entertained on multiple levels.
Fascinating to see that the book is categorized as "Jazz Age" — since it is set in the 1920s. Given the subject of the book, it would be fun to come up with other names for the time, "Age of Labor," something like that? Also, given that the LA Times just cut all their sick leave and vacation time, I figure it's about time to enter another age of labor. He said, optimistically.
---
Thu 28 Aug 2014 - Filed under: Not a Journal., Hal Duncan, Kelly Link | 2 Comments| Posted by: Gavin
Just marked the limited editions of Hal Duncan's An A-Z of the Fantastic City and Kelly Link's Magic for Beginners as out of print. Yay! This might have something to do with updating the LCRW subscription page.
There are a few unsigned, unnumbered hardcovers of the former for sale and it is still available in the saddle stitched chapbook edition and ebook. The interior illustrations by Eric Schaller are so great and fit the book so well that we only ever made a pdf ebook — perfect for your big phone, water proof (really?) tablet, computational device — see for example the frontispiece below.
---
Tue 8 Jul 2014 - Filed under: Not a Journal., Chris Brown, Cons, Delia Sherman, Eileen Gunn, Elizabeth Hand, Ellen Kushner, Greer Gilman, Kelly Link, Readercon, Sofia Samatar | Leave a Comment| Posted by: Gavin
Hey, are you going to Readercon this weekend? We are! Well . . . Kelly will be there Friday and then she is flying off at oh-dark-thirty on Saturday for beautiful Portland, Oregon, where she'll be one of the fab faculty at the Tin House Writers Workshop. OK, Tin House first: it's held at Reed College, Oregon, and Kelly is doing a seminar:
Wednesday July 16th, 3pm, Vollum Lecture Hall
Nighttime Logic: Ghost Stories, Fairy Tales, Dreams, and the Uncanny, with Kelly Link
The writer Howard Waldrop distinguishes between the kinds of stories that rely upon daytime logic and stories that use nighttime logic. What does he mean by this? We'll examine writers, stories, and techniques that dislocate the reader and make the world strange. 
and a reading:
Thursday, July 17th, 8pm
Reading and signing with Kelly Link, Mary Ruefle, Antonya Nelson
Kelly is not on programming at Readercon. But, many, many Small Beer authors are! Some of them may be familiar, some will have travelled many miles to be there. Check out the program here to see where these fine folks will be:
All the way from Seattle: Eileen Gunn!
All the way from Austin! Chris Brown
Shirley Jackson Award nominee Greer Gilman [fingers crossed for both that and for an appearance by Exit, Pursued by a Bear]
Up from NYC: Ellen Kushner & Delia Sherman
Down the coast from Maine: Elizabeth Hand
Al the way from California, Crawford Award winner Sofia Samatar
— which all means we will have signed copies to go out from next Monday onward. (Want a personalized book? Leave a note with your order!)
I (Gavin) have two things scheduled:
Friday
4:00 PM    CL    Kaffeeklatsch. Gavin Grant, Yoon Ha Lee.
Saturday
10:00 AM    G    Books That Deserve to Remain Unspoiled. Jonathan Crowe, Gavin Grant, Kate Nepveu, Graham Sleight, Gayle Surrette (moderator). In a 2013 review of Joyce Carol Oates's The Accursed, Stephen King stated, "While I consider the Internet-fueled concern with 'spoilers' rather infantile, the true secrets of well-made fiction deserve to be kept." How does spoiler-acquired knowledge change our reading of fiction? Are some books more "deserving" of going unspoiled than others? If so, what criteria do we apply to determine those works?
If you have big opinions about spoilers, tell me! Wait, don't spoil the panel! Wait! Do!
We will have two tables in the book room, where, besides our own best-in-the-world-books we will also help DESTROY SCIENCE FICTION, yay! We will have copies of the limited print edition of one of the most interesting (and huge, it is $30, has color illustrations, plus an additional story) anthologies of recent days: Women Destroy Science Fiction edited by Christie Yant and with a pretty incredible Table of Contents.
Come by and say hi!
---
Fri 27 Dec 2013 - Filed under: Not a Journal., Bookslinger, Kelly Link | Leave a Comment| Posted by: Gavin
Available today on Consortium's Bookslinger app is Kelly Link's World Fantasy Award winning story "The Specialist's Hat."
Previous Small Beer stories on Bookslinger:
Bernardo Fernandez, "Lions" (translated by Chris N. Brown)
John Kessel, "Pride and Prometheus"
Kij Johnson's "At the Mouth of the River of Bees"
Georges-Olivier Chateaureynaud's "Delauney the Broker" (translated by Edward Gauvin)
Ray Vukcevich, "Whisper"
Maureen F. McHugh, "The Naturalist"
Karen Joy Fowler, "The Pelican Bar"
Kelly Link, "The Faery Handbag"
Benjamin Rosenbaum, "Start the Clock"
Maureen F. McHugh, "Ancestor Money"
Download the app in the iTunes store.
And watch a video on it here: http://www.youtube.com/watch?v=ySL1bvyuNUE
---
Mon 18 Nov 2013 - Filed under: Not a Journal., Kelly Link, Susan Stinson | Leave a Comment| Posted by: Gavin
Are you curious about how a manuscript becomes a book? Get ye to the Porter Square Bookstore tonight! Susan Stinson and Kelly Link read and talk about the writing and editing of Susan's novel Spider in a Tree. 
Here's the info from the bookstore website:
Our Next Event
11/18/2013 – 7:00pm
"Stinson reads the natural world as well as Scripture, searching for meaning. But instead of the portents of an angry god, what she finds there is something numinous, complicated, and radiantly human."
Alison Bechdel, author of Fun Home
"Through an ardent faith in the written word Susan Stinson is a novelist who translates a mundane world into the most poetic of possibilities."
Alice Sebold, author of The Lovely Bones
Susan Stinson is the author of three novels and a collection of poetry and lyric essays and was awarded the Lambda Literary Foundation's Outstanding Mid-Career Novelist Prize. Writer in Residence at Forbes Library in Northampton, Massachusetts, she is also an editor and writing coach.
Kelly Link lives in Northampton, Massachusetts, where she and her husband, Gavin J. Grant, run Small Beer Press and publish the zine Lady Churchill's Rosebud Wristlet.
Porter Square Books
Porter Square Shopping Center
25 White Street
Cambridge, MA 02140

We are located in the Porter Square Shopping Center on Massachusetts Ave., about two miles north of Harvard Square and directly across from the Porter Square station commuter and subway stop. Click here for a map.
---
Fri 8 Nov 2013 - Filed under: Not a Journal., Kelly Link, Nathan Ballingrud, Sofia Samatar, Susan Stinson | Leave a Comment| Posted by: Gavin
Since Sherman Alexie first threw the Indies First idea out into the world, more than 375 authors have signed up to try their skills at handselling books at 300 bookstores.
Sofia Samatar, author of A Stranger in Olondria, will be Borderlands Books in San Francisco from 1-4 pm and Kelly Link will be at the Harvard Book Shop in Cambridge (where you can get Three Zombie Stories).
Some companies want to be your always and everything, these shops want to find you a good book. Ok, maybe sell you a mug, too!
Why are we posting this? Because we love the indie bookshops!
More here.
ETA: And Nathan Ballingrud will be at the excellent Malaprop's in Asheville!
---
Thu 31 Oct 2013 - Filed under: Not a Journal., Kelly Link, Nathan Ballingrud, Susan Stinson | Leave a Comment| Posted by: Gavin
We hear there's an excellent review of Nathan Ballingrud's book coming up in Locus which reminded me that a great interview (and a story) with Nathan just went up. Which reminded me about two more good interviews. Luckily it's lunchtime here on the East Coast (today aka the East Ghost), a great time to sit down and enjoy an interview with your brains/candy/sweets/actual lunch:
Nathan Ballingrud at the Weird Fiction Review:
I think of horror as the literature of antagonism, and this is why it's so valuable to us. For me – and of course I speak entirely of my own preferences – a good horror story is upsetting. It does not reinforce the status quo. It's an act of hostility to some cherished assumption, whether it's the durability of familial bonds, the presumed benevolence of God, or even the basic decency of our own hearts. Horror fiction should harshly interrogate everything that makes us feel content. It's the devil's advocate of literature. We absolutely need that, and that's why it abides, whether we call it horror, or Gothic, or strange, or weird. It's all an interrogation.
Kelly Link at Gigantic:
I think I've hit a point with TV shows, maybe less so with books, where as soon as I have an idea of where the show is going, I would rather be doing something else. I'm not really so interested in shows that are realistic, or what passes for realistic depictions of how men are figuring out to be men, if the women are secondary characters: which rules out Mad Men, Breaking Bad.
Susan Stinson at Lambda Literary:
All of the characters in the book are outside of my time. As a white woman writing across lines of racial identity, I know that I have built-in biases that I've acquired from the culture. I think we all do, and that's one of the legacies of slavery. I didn't know when I started writing the book that Jonathan Edwards was a slave owner. Once I knew that, it became clear that I needed to enter as deeply as I could into the minds and lives of the characters who were slaves in the household. Anything else would be a terrible omission based on fear. Several characters in the book are slaves. Jonathan Edwards owned slaves, a historical fact that Edwards enthusiasts sometimes ignore. So, I did my best.
---
Wed 9 Oct 2013 - Filed under: Not a Journal., Kelly Link | 9 Comments| Posted by: Gavin
So, the big news around here is that Kelly sold her next couple of books—and reprint rights to Magic for Beginners—to Noah Eaker at Random House. Yay!!
The first of the books is Get in Trouble*, Kelly's first new collection of stories since Pretty Monsters (2008). Get in Trouble should be out in early 2015. It will be followed at some point by the second book, Novel As Yet Unwritten**.
Thanks as ever to Kelly's fabby agent Renee Zuckerbrot of the Renee Zuckerbrot Literary Agency and to Kelly's new foreign rights agent Taryn Fagerness who has already sold Get in Trouble to Francis Bickmore at Canongate Books—who did such a great job with Pretty Monsters.
Here is the proper and official announcement as reported in Publishers Marketplace:
Author of Magic for Beginners, which was a Time Best Book of the Year and on Best of the Decade lists from the Village Voice, Salon, and The Onion and Stranger Things Happen Kelly Link's GET IN TROUBLE, another collection of short stories, and her first novel, to Noah Eaker at Random House, byRenee Zuckerbrot of Renee Zuckerbrot Literary Agency (NA).
Foreign rights: [email protected]
* Kelly assures me the cover design will not feature the word "Get" in tiny letters inside a huge "Trouble." I say wait and see.
** Not final title.
---