Thu 9 Mar 2017 - Filed under: Not a Journal., Ayize Jama-Everett, Delia Sherman, Kelly Link, Sofia Samatar | Leave a Comment | Posted by: Gavin
Kelly Link will be reading in Greensboro tonight — check out the picture of her midflow on the UNCG MFA program page! Here's the info:
The MFA Writing Program at Greensboro and The Greensboro Review will host a fiction reading by Kelly Link on Thursday, March 9th at 7PM in the UNCG Faculty Center on College Avenue. The event is free and open to the public and will be followed by a book signing.
And, hey if you are in that area, don't miss the upcoming readings with Chris Abani (3/22), David Blair (4/5), and Heather Hartley (4/13).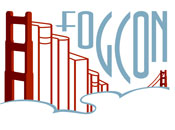 This weekend I would love to be in San Francisco for FogCon where Ayize Jama-Everett and Delia Sherman are the Guests of Honor — and Iain M. Banks (RIP) is the Honored Ghost — and the theme is "Interstitial Spaces." I just looked at the programming and it made me want to go, darn it. It will be a weekend of great conversations!
And coming up in two weeks, on Friday 3/24, Sofia Samatar will be on a panel at the Virginia Festival of the Book: "Building (and Breaking) Worlds in Contemporary Science Fiction and Fantasy," Central JMRL Library, Charlottesville, VA.
Comments