Tue 2 Jun 2015 - Filed under: Not a Journal., Ayize Jama-Everett, Free books | Leave a Comment | Posted by: Gavin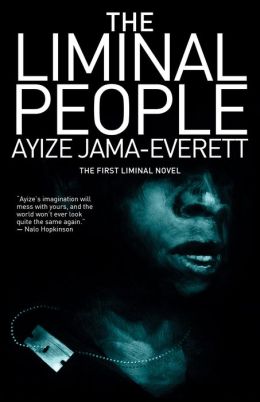 Pre-order The Liminal War by June 12th from this website, we will include a copy of The Liminal People.
Don't miss Ayize Jama-Everett's debut novel: The Liminal People is just $1.99 today only on bn.com. You can start reading it here
The Liminal People is the first of Ayize's amazing "Liminal" novels which posit that there are a limited number of Liminal People on this planet who will be at some point decide and/or defend us against the Alters, who are entropy-beings whose greatest wish is to destroy us all. Reading these books can give you whiplash, the action is so fast. In between the lines — and the superpowered conflicts — these novels have some sharp things to say about contemporary life, race relations, and class in the US, UK, and around the world.
The Liminal People ebook has an excerpt from Ayize's second novel, The Liminal War, which comes out next week. And for a further dose of fun:
Comments