Mon 4 Nov 2013 - Filed under: Not a Journal., magazines, VIDA, Zines | Leave a Comment | Posted by: Gavin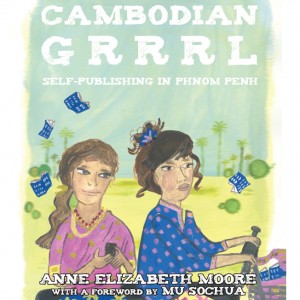 This post is inspired by two things: first, reading Anne Elizabeth Moore's fabulous zine Cambodia Grrl and an Indiegogo campaign to digitize the Clamor backlist.
I was just wondering the other day if there are magazines today similar to some I really miss: Clamor, Herbivore, Punk Planet, Venus. Not to mention Peko Peko, dammit!
I liked their mix of politics, food, and music. And since my New Yorker subscription is coming to an end and (boo hoo!) I'm not renewing it because of their pathetic Vida scores [Bylines, Briefly Noted, Overall], I'm looking around to see if I can find indie magazines coming from the edges of things, rather than bam! in the center.
I read a fair number of mags, but any suggestions are welcome because one thing I know, I am missing a lot, too!
Comments