Thu 27 Jan 2011 - Filed under: Not a Journal., ebooks, Edward Gauvin, Georges-Olivier Châteaureynaud, LCRW 26, Small Beer Press | Leave a Comment | Posted by: Gavin
Do yourself a favor: order Swamplandia now.
Here's a suggestion for next year's calendar: Storytellers 2012: The Author Interview Calendar from Balladier Press. Locally made and full of interviews with good people including Lois Lowry, Gregory Maguire, Sara Paretsky, Robert Pinsky, and Shaun Tan.
I find it hard to believe that Nick Bilton is "the lead technology writer for the New York Times" because in this article he seems clueless about books and rights &c. Maybe it's because I'm mired in them everyday. It's funny: if he'd gone to a library, I'd be fine with this (ugh, teasing apart behaviours!) as they would have bought the books. At least pay your coffee rent if you're going to sit there playing with the books for hours. (Via firebrand Pat Holt)
BTW Nick, yes, you are doing wrong. But as Nicola Griffith says readers are who we're trying to reach and it frustrates me when I can't make the customer happy. (Well, most of the time. I've worked retail: the customer is frequently right but sometimes completely wrong.) I'm completely frustrated because agents and writers won't sell World English ebook rights even though no one else is going to buy those rights which means readers everywhere except in North America (hello Mexican readers, hello Brazil, hello Charles, & so on) will be left to either go without (go on, try it, you'll love not reading that book . . . er, wait . . .) or pirating. Wonder which one they'll choose?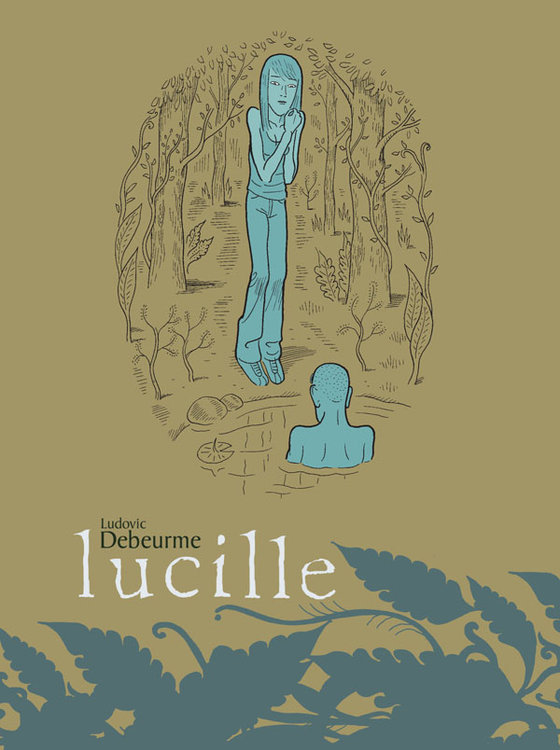 Anyway, in happy news today, A Life on Paper by Georges-Olivier Châteaureynaud and translated from the French by Edward Gauvin, is on the 25-title long list for the Best Translated Book Award. In March they throw 15 of those books out and "Winners will be announced on April 29th in New York City, as part of the PEN World Voices Festival." Just in time, we have a post coming up from Edward about a recent conversation he had with Châteaureynaud about his career. Edward's in Belgium reading and translating—can't wait to see what he comes up with—and here he writes about the best fry joint in Brussels and to going to a comics signing with Ludovic Debeurme, Top Shelf are going to publish his book Lucille in the US this spring, and he will be at the PEN World Voices Festival. Maybe everyone will be there! Maybe we should go. See you there?
And there's a great closely read review of LCRW 26 at SFF Portal.
You have to go see what Australian zinester Vanessa Berry did to her house when her book club read Magic for Beginners.
Hey look, there's a profile of the press in one of our local papers, the Valley Advocate—except I am not in the Valley this week. Someone save me a copy! (Also, it got picked up by io9, nice!) I like that the writer takes the story wider at the end:
It's an oft-heard story in the Valley: an idea that coalesces from the background noise of urban hipster climes comes to rest here. Such moves are often generated by practical concerns like lower rent and quality of life, but the accretion of cultural capital like that of Small Beer or a hundred more arts-driven enterprises has made the Valley a place like few others.
He's right. You can hardly toss a caber down Northampton's Main Street (as with Easthampton, Amherst, Hadley, Holyoke, etc.) without it bouncing off two artists (they make them strong out there), being photographed a couple of times, having a dance piece choreographed about it, at at last squishing a couple of writers.

Comments