Mon 5 Oct 2015 - Filed under: Not a Journal., Holly Black, Kelly Link, LCRW, Mary Rickert, Nathan Ballingrud, Owen King, Paolo Bacigalupi, Sofia Samatar, year's bests | 2 Comments | Posted by: Gavin
Out there in the world, the peoples they reads the books. What do they say? They like 'em! Just wait to see what's going to be reviewed next week. Oh? Oh yeah, mmmhmm.
But I am meanwhiling here first about Sofia Samatar who has two stories in the inaugural edition of HMH's latest addition to their Best American series: Best American Science Fiction and Fantasy 2015. Also: are there more SBP authors  in this book? Yes! See Nathan Ballingrud,  Kelly Link, and two stories (Holly Black's and Paolo Bacigalupi) from Monstrous Affections received honorable mentions.
It's interesting to look at the list of stories passed on to Joe Hill by series editor John Joseph Adams to see where they were first published.
You can read Joe Hill's introduction to the book on Entertainment Weekly where he calls Sofia " a rising star in the genre" and "a young she-can-do-anything star" and describes her two stories as "incredibly different and equally breathtaking stories." Absolutely!
More fun Best American fun news? Yes! Owen King's story "The Curator" from Lady Churchill's Rosebud Wristlet 31 got a honorable mention nod in T.C. Boyle's Best American Short Stories 2015.
Meanwhile over in bookland, Mary Rickert's You Have Never Been Here: New and Selected Stories received two lovely trade reviews from PW and Kirkus. We're sending out our last few galleys now and fingers crossed we will have the book on hand at World Fantasy Con in Saratoga Springs in a month or so! Mary will be there and we will not be running out of books the way we did with Archivist Wasp at Readercon. Dammit! (Sorry again, Nicole!) See below for links to the reviews. Suffice to say if you've enjoyed collections we've published by Elizabeth Hand, Nathan Ballingrud, Kelly Link, etc., etc., this one is for you.
And we are working on another collection, this one for July of next year by none other than Jeffrey Ford. But, hey, enough for today. More on that manana!
"Beautiful, descriptive prose enriches tales of ghosts, loss, and regret in this leisurely collection. . . . Fans of Neil Gaiman and Kelly Link will appreciate Rickert's explorations of myth and memory."
— Publishers Weekly
"Short stories about people haunted by loss and transformed by grief. Ghosts walk through this collection. Witches are rumored. People collect bones, sprout wings, watch their feet turn into hooves. Above all, people tell stories—stories that cast spells, stories that change the world. In "Journey into the Kingdom," a tale about ghosts who walk out of the sea has a powerful effect on a young widower. In "Anyway," a mother asks herself what she would sacrifice to save her son's life. In the collection's longest story, "The Mothers of Voorhisville," a group of women are drawn together when they realize their newborn babies have something very strange in common. Not every piece sings, but those that do have a powerful, haunting effect. As the mother of a dead girl puts it in "The Chambered Fruit," the best of these stories show how "from death, and sorrow, and compromise, you create," how "this is what it means…to be alive." Rickert's (Holiday, 2010, etc.) writing is crystal-clear, moody, occasionally blood-chilling. Her characters maneuver through a world where strange, troubling transformations are possible, but they live and breathe on the page, fully human. The worlds Rickert creates are fantastical, but her work should appeal not just to fantasy fans, but to anyone who appreciates a well-told tale."
— Kirkus Reviews
---
Thu 1 Oct 2015 - Filed under: Not a Journal., Literary Beer, Michael J DeLuca | Leave a Comment | Posted by: Michael
"Hops are a wicked and pernicious weed" said Henry VIII in 1519—at least according to a t-shirt I bought from the excellent Wicked Weed Brewing of Asheville, NC. Their point being ironic: ole Henry doesn't know what he's talking about; they love hops, we all love hops. Except, of course, for those of us who don't—and not without reason: craft brewers have conspired to beat our taste buds to death with them. I sympathize with the hop haters. For years I counted myself among them, as becomes obvious on paging back through Literary Beers past on how to brew beers bittered with sage, rosemary, alehoof, sweet fern, chamomile, yarrow, wormwood, spruce, chiles and cacao. Inevitably, however, all-encompassing lover of fermented culture that I am, hops brought me back around. Take it from someone who's devoted years of homebrewing experimentation to figuring out how to brew beer without them: hops are delicious. Thanks to an explosion of new breeds, they're available in as many varieties and as complex flavors as wine grapes or cider apples. Used with discretion, they're a balm for every palate. Used with abandon, they possess the palate-killing power to move even the hardcorest of neckbearded hopheads to tears—but this latter proclivity among beer nerds was only half the reason I spent years avoiding hops in my homebrew. The other half was what it took to get them. Hop shortages in the US and UK drove up prices, necessitating the importation of hops, at significant cost in dollars and fossil fuels, from Germany, the Czech Republic, Australia, New Zealand. I want my ingredients as local, low-cost and low-footprint as I can get them. Which motivation found me hunting hop substitutes in the woods, where footprints were literally all I had to give to get them. Once I found myself in possession of a little land, it was only a matter of time before I tried growing my own hops. As it turns out, it's easy—ridiculously so, as long as you live someplace cool and wet, ideally within a half-dozen degrees of the 42nd parallel.
Follow me to learn how.
---
Wed 30 Sep 2015 - Filed under: Not a Journal., Big Mouth House, Joan Aiken | Leave a Comment | Posted by: Gavin
With all the celebrations and reviews for the new Virago edition of The Serial Garden in the UK — for example, The New Statesman:
"Virago Modern Classics reissues The Serial Garden by Joan Aiken (£8.99, eight-plus), a long-lost collection of stories about the imperturbable Armitage family, whose small village must endure unicorns, fairy godmothers and more. Inexhaustibly imaginative, Aiken was one of the 20th century's greatest children's authors. Witty, zany and entirely sane, this is a necklace of diamonds."
— I'm very happy to say that we had the opportunity to reprint our Big Mouth House edition. It arrived from the printer a couple of weeks ago and has been shipping out to (I would suppose) very happy readers since.
Our edition has a cover by Beth Adams and interior illustrations by Andi Watson and the Virago edition, which I'm very much looking forward to seeing, has a cover and interior illustrations by Peter Bailey.
More?
"It's a delightful summary of one side of Aiken's talent: whimsical, funny, a series of brilliantly imaginative ideas stitched together with dream logic. But along with the happiness, there is often a tug of melancholy, of love unrequited and yearnings unsatisfied – as in the title story, in which a cut-out cardboard garden on the packet of an obscure German brand of cereal is the gateway to a vanished past. It is the mixture of irrepressible gaiety and invention with the tragic that makes Aiken one of the great children's authors."
—The Telegraph
"A delightful whimsical set of stories about young Mark and Harriet Armitage and the fantastical things that just happen to them, where if the lawn is full of unicorns you can count on their father to rush out and try to stop them eating the roses. These stories are funny and often unexpectedly poignant. They also don't have a wasted word or scrap of information. They're both charming and genuine in a way that few things manage."
—Jo Walton
---
Tue 22 Sep 2015 - Filed under: Not a Journal., Ayize Jama-Everett | Leave a Comment | Posted by: Gavin
Hey, today is the day that the third liminal novel comes out! At last here comes The Entropy of Bones. The first  review the book received was a star from Publishers Weekly:
"Rooted in Chabi's voice, the story is spare, fierce, and rich, and readers will care just as much about the delicate, damaged relationship between Chabi and her mother as the threat of world destruction."
and they are not wrong. It is a hell of a read. Chabi is a girl who is having trouble finding her place in the world. Then she meets a strange guy down at the docks who offers to teach her his unique martial art. No wonder her mother is worried. But the weird training she's getting is just the start.
There is nothing like these books out there. They are international, fast-paced, and set in the moment all the while being infused with a deep sense of history. You can read more about the books here:
Largehearted Boy: Book Notes playlist
SF Signal: The Liminal People and The Entropy of Bones
City Lights: 5 Questions
and especially Michael Berry's essay in the LA Review of Books:
"Slavery and indenture are themes that run through all three books. Taggert's own relationship with his boss is more that of a servant to his master than that of a mentee to his mentor. At one point, Nordeen tells Taggert, "I told you from the beginning we all serve someone." That harsh truth runs throughout these novels, recapitulated in interesting and often heartbreaking ways. No matter how much wealth they possess or what near magical abilities they command, each Liminal is concerned with controlling others and being controlled by someone else. Jama-Everett is skilled at moving beyond simplistic notions of good and evil and presenting the full complexity of master/servant relationships."
More? More: The Liminal People, The Liminal War, The Entropy of Bones.
---
Tue 22 Sep 2015 - Filed under: Not a Journal. | Leave a Comment | Posted by: Gavin
Basically everything I want to read now is published by @smallbeerpress.

— Anne Ursu (@anneursu) September 22, 2015
---
Sun 20 Sep 2015 - Filed under: Not a Journal., Publishing, Strange Horizons, the world | Leave a Comment | Posted by: Gavin
Has it really been 15 years? I wasn't at the Worldcon when Mary Anne Mohanraj kicked things off but I have been a big fan of the site ever since. Sure, they published me (for which, SH editors over the years, many thanks!) but it's really not that. I sent stories to the magazine — through their submission portal of course — because I was so impressed with it and enjoyed the writing they published and I wanted to be part of that! The whole magazine is such a gift to the world, to the readers and writers of today and for those in the future. That it's run by a huge staff of volunteers has amazed me for what, fifteen years! I love the tea parties at Wiscon. I am so happy there's a podcast!
Every year (unless I, er, forget, sorry!) we donate some prizes to the fundraiser and this year we have a couple of bundles of print and ebooks, an LCRW chocolate sub (always fun to send out!), and I think a special something else. I need to check and make sure before I say anything about that!
To support the fund drive, Strange Horizons has a special extra issue that will be published as fundraising thresholds are met. One of those bonuses is Kelly's newest story, "The Game of Smash and Recovery." So, I really hope you will go ahead and support the magazine!
[I think these links will work, if not, please go here.]
Here's to 15 more years!
---
Fri 18 Sep 2015 - Filed under: Not a Journal., Vincent McCaffrey | Leave a Comment | Posted by: Gavin
No, sorry, it's not another Hound novel (argh! we keep asking, he says one of these days), but, it is new McCaffrey. Here's the description:
1937. A young press photographer for the Daily Mirror falls in love with a crusading reporter. There's murder before breakfast and a beer and a beating for lunch. Just don't be late for dinner or a deadline. And remember, sometimes it's not your best shot, but taking the shot you have that counts. This is Fiorello LaGuardia's New York, where Thomas Dewey battles Lucky Luciano and the mob, millions are out of work and maybe out of luck, Stalinist is set against Trotskyite and the German American Bund harbors Nazi spies. It's a time of hard bitten city editors, soft-hearted molls, Seabiscuit and The Babe, when Winchell's gossip paid the bills for Hearst's newspaper empire, where a nation moved to the beat of Goodman and Gershwin, and Hepburn and Stanwyck filled our silver dreams, while Hughes and the DC-3 arose, Earhart and the Hindenburg fell, the 20th Century Limited departed and Superman arrives in the nick of time.
and you can start reading here:
Chapter 1. Sunday, March 14, 1937
Chapter 2. Sunday, March 14, 1937
Chapter 3. Sunday, March 14, 1937
or go straight to ordering it in paperback or ebook here.
---
Mon 14 Sep 2015 - Filed under: Not a Journal., Benjamin Parzybok, book clubs, water | Leave a Comment | Posted by: Gavin
Huge West Coast news: Benjamin Parzybok's Sherwood Nation is one of two novels chosen for the 2016 Silicon Valley Reads program. The program theme this year is "Chance of Rain"
The program begins with the 2016 Kick Off Event on at 7:30 p.m. on Tuesday, Jan. 26,  at the Heritage Theater (Campbell/San Jose) where Author in Residence Emmi Itäranta (Memory of Water) and Visiting Author Benjamin Parzybok will be interviewed on stage by Mercury News columnist Sal Pizarro.
Ben will return to Silicon Valley for at least a dozen events during three week-long trips during the spring — the complete events calendar will be available by the end of the year.​ We'll have more on this as it develops so in the meantime we're just looking forward to all the readers in Silicon Valley reading Ben's fabulous book! Yay!
"Silicon Valley Reads is an annual community program that ​selects books focused on a contemporary theme and offers free events throughout Santa Clara County to engage the public in reading, thinking and discussing the topic. Our goals are to encourage the love of reading and learning and to have a welcoming forum where our diverse community can come together to share different perspectives."
---
Fri 11 Sep 2015 - Filed under: Not a Journal., Kelley Eskridge, Ted Chiang, the movies | 2 Comments | Posted by: Gavin
Right now it knocks me over to write that two Small Beer books are being filmed: the title story of Ted Chiang's Story of Your Life and Others and Kelley Eskridge's Solitaire.
Story of Your Life is being filmed in Montreal, Canada, with Amy Adams, Jeremy Renner, and Forest Whitaker, and Solitaire is being filmed as OtherLife in Perth, Australia, with Jessica De Gouw, Thomas Cocquerel, and TJ Power.
There are always books and stories being optioned (recent film interest has centered on two novels: Ayize Jama-Everett's forthcoming The Entropy of Bones and Carol Emshwiller's Philip K. Dick award winner The Mount) and some of it pans out and much of it doesn't so it's a total thrill that these two stories are actually on their way to the silver screen. Many things will happen between then and now but I'm just going to take this moment to celebrate. Whoopee!!
---
Thu 3 Sep 2015 - Filed under: Not a Journal., Free books, Goodreads, Mary Rickert | Leave a Comment | Posted by: Gavin
---
Fri 28 Aug 2015 - Filed under: Not a Journal., arrival, Australia, Gavin J. Grant, Kelly Link, travel | Leave a Comment | Posted by: Gavin
Lede not buried! See: Kelly will be doing these things and I will be doing these things.
Brissy: is where we are headed. Near the Great Barrier Reef is where we were. (Photos: um, maybe when my camera and laptop start talking again.) Melbourne: where we are for Kelly to do Melbourne Writers Fest stuff. Also: Melbourne has a Burmese restaurant and a zine store.
Here's Kelly's sched. in Brisbane:
and mine:
---
Thu 27 Aug 2015 - Filed under: Not a Journal., Kelley Eskridge, the movies | Leave a Comment | Posted by: Gavin
Kelley Eskridge has just announced that her novel Solitaire has just begun filming in Perth, Australia! (You can read the press release here) and Kelley's happy post here.
"OtherLife is directed by Ben C. Lucas (Wasted on the Young), a fiercely talented director and writer who brings depth and heart and passion to the film. The script is written by me, Gregory Widen (Highlander, Backdraft, The Prophecy), Lucas Howe, and director Ben Lucas. The film stars the fantastic Jessica De Gouw (Dracula, Arrow, and the forthcoming Underground), as well as Thomas Cocquerel (Kidnapping Mr. Heineken) and TJ Power (Eat Pray Love, The Sapphires, Wasted on the Young)."
---
Tue 25 Aug 2015 - Filed under: Not a Journal. | Leave a Comment | Posted by: Gavin
Ayize Jama-Everett's third Liminal novel The Entropy of Bones is coming out soon. More on that very soon! Chabi is going to kick some ass. You heard it here first. Go see him read, Sep. 16, 7 p.m. at the mighty City Lights Booksellers, 261 Columbus Avenue, San Francisco. (Locus has The Liminal War in their Notable Books list.)
Archivist Wasp is shipping from the printer. Wait, is this April? Nope. This is the second printing. Pretty happy about that. If your fave store doesn't have it at the moment, ask them and they'll be able to get it in a week or so.
What else is at the printer? Also, seems odd to write this about a book we originally published in 2008, but The Serial Garden is back at the printer (yay!) — another Big Mouth House title! That should be in stock early next month. If you're in the UK, you might want to pick up the fab new Virago edition with cover and interior illustrations by Peter Bailey. (And a new UK edition means new blurbs! i.e. Chris Riddell, "What a thrill to discover this gem from the witty and endlessly inventive Joan Aiken.")
Also, we recently reprinted yet another Big Mouth House title, Lydia Millet's first Dissenters novel, The Fires Beneath the Sea. Lydia is working on the third and last book right now and we expect to have more info on that later in the year.
We printed galleys of Mary Rickert's New and Selected Stories. We printed so many things!
---
Mon 24 Aug 2015 - Filed under: Not a Journal., Angelica Gorodischer, Delia Sherman, Kelley Eskridge, LCRW 33, Susan Stinson, Theo Fadel | Leave a Comment | Posted by: Gavin
Take a deep breath. Hold it. Read a book. Let it go. Feel better? Dead? Not sure? Me neither.
Meanwhile:
Read the first chapter of Solitaire on the Seattle Review of Books, a consistently readable new endeavor from Paul Constant and Martin McClellan.
Paul Di Fillippo read Delia Sherman's Young Woman in a Garden and in this month's Asimov's points out a serious flaw: "The only flaw in this collection is that there are not more stories on the table of contents. You need this in your library."
Theo Fadel, who illustrated our forthcoming edition of John Crowley's The Chemical Wedding is updating her website. Just wait until you read her new bio.
Translator Sue Burke writing at Asymptote on translating Angélica Gorodischer's favorite novel Prodigies: Different Beauty, Equal Beauty.
Check out this video and article by Laura Newberry as Susan Stinson gives her Bridge Street Cemetery tour and they talk about the new cemetery preservation efforts.
"Humanity's a frog being slowly boiled in a saucepan" says Deborah Walker in the latest in Michael J. DeLuca's series of contributor interviews for LCRW 33.
Previously:
M.E. Garber ("'Doomed' is such a bleak term. Are we 'doomed' if we have to live differently than we have in the past? If we have to adapt to radically changing situations? If many of us on the planet die, while others struggle onwards? I think not, and yet others would argue yes. Then again, as I said earlier, I'm a bit of a closet optimist.")
Nicole Kimberling: "I forgave the trees for their indiscriminate air-based sperm-cell distribution. After all, they can't help it."
Giselle Leeb: "I worked in the Karoo, a semi-desert, counting plants for a botany lecturer during three of my summer holidays, and that's when I discovered a conscious love of the earth."
---
Thu 13 Aug 2015 - Filed under: Not a Journal., Benjamin Parzybok, Reading Group Guide | Leave a Comment | Posted by: Gavin
We recently posted the first edition of our new Reader's Guide and Companion to Benjamin Parzybok's novel Sherwood Nation — go download it now!

Sherwood Nation has been amusing and provoking much discussion — who knew seceding would be such a popular idea? — with its multifaceted look at a city (Portland, Oregon) dealing with the effects of a very long term drought.
The Reader's Guide pulls together some post-publication interviews with Ben as well as reading group questions — we expect to add more over time as the book incites more conversation — and some of Ben's photos from an inspiring trip to Brazil.
You can read an excerpt of the book, listen to Seattle's KUOW: If Portland Collapsed, How Would The City Fare? (interview on "The Record"), and more here and of course: download the new Reader's Guide and Companion.
---
Tue 11 Aug 2015 - Filed under: Not a Journal., Carmen Maria Machado, I Bury Myself, Julie C. Day, Julie Day, LCRW, LCRW 33, Michael J DeLuca, Podcastery, small beer podcast | Leave a Comment | Posted by: Julie
Lady Churchill's Rosebud Wristlet No. 33 is a strange and extremely personal cultivation. Guest edited by Michael J. Deluca, it themes and focuses and ponders on our ecological future in a way that doesn't seem to limit the writing at all. LCRW No. 33 is about people and relationships. It is also about this new epoch we find ourselves in, the Antropocene.
These days, humanity's impacts on the earth are like some virulent and ugly form of magical realism infecting our nonfictional world. And yet in other ways nothing has really changed. We living humans are no more immersed in our environment than our ancestors were two or five or ten thousand years ago. And just as it has always been, after we die our organic matter feeds and scatters and transforms.
In a way that I find surprising and occasionally gut wrenching, Carmen's story "I Bury Myself" takes on one personal experience of the inevitable end. It is a wonderful addition to LCRW No.33.
Carmen Maria Machado is a fiction writer, critic, and essayist whose work has traveled across many fictional boundaries. As well as LCRW No. 33, her work has appeared in such places as  The New Yorker, Nightmare, Granta,  Shimmer, The Paris Review, Lightspeed, AGNI, Interfictions, and NPR. You can find more of her work at www.carmenmariamachado.com.
Episode 20: In which Julie C. Day reads Carmen Maria Machado's "I Bury Myself" from Lady Churchill's Rosebud Wristlet No.33.
Subscribe to the Small Beer podcast using  iTunes or the service of your choice:
---
Mon 10 Aug 2015 - Filed under: Not a Journal., Joan Aiken | Leave a Comment | Posted by: Gavin
This great pictorial celebration of Joan Aiken's life and writing on the Guardian.
This strong essay/mini-rant by Charlie Jane Anders about "Ursula K. Le Guin, Fyodor Dovstoevsky, and the Snuggly Comfort of Evil."
Listen to this KSMU interview with the Twin Cities's genius-in-residence Alan DeNiro.
This Book Riot list of 6 books not to miss from mighty mighty small presses — which includes Geoff Ryman's Was as well books from fave publishers Cinco Puntos, Text, and Coffee House.
---
Mon 27 Jul 2015 - Filed under: Not a Journal., LCRW, Michael J DeLuca, Sofia Samatar, the world | Leave a Comment | Posted by: Gavin
Climate change is one of humanity's most pressing challenges. Researchers, environmentalists, and writers including Kim Stanley Robinson have called our societal failure to address climate change a problem of the imagination as much as one of economics or the environment. Previous generations of science fiction and fantasy writers provided inspiration for technical innovations ranging from cellphones to robotics to gene therapy. Michael J. DeLuca wanted to ask today's writers: can speculative fiction help us find new ways to understand and approach the complex issue of global warming?
Stories, poetry, and nonfiction inspired by this question can be found in the new issue of Lady Churchill's Rosebud Wristlet (LCRW), the venerable, much-awarded indie fiction zine from Gavin J. Grant and Kelly Link's Small Beer Press. LCRW #33, guest edited by Michigan writer Michael J. DeLuca, approaches its theme of humanity's relationship with the earth with a little humor, a touch of horror, and seventeen different kinds of understanding.
DeLuca spent two months reading hundreds of submissions from all over the world. The table of contents includes writers from California, Florida, Massachusetts, Minneapolis, New York, North Carolina, Pennsylvania, Texas, Washington, Nova Scotia, Canada, London, U.K., and features stories, poems, essays and art from World Fantasy and Campbell award winner Sofia Samatar, Nebula and Shirley Jackson award nominee Carmen Maria Machado, World Fantasy Award nominee Christopher Brown and many other.
DeLuca says that asking this question of writers is "not about pointing fingers or shouting down deniers. It's not about politics. It's about people, about how our actions affect the earth and how it affects us: physically, emotionally, spiritually. We're part of the earth and it's a part of us. I asked for optimism, I expected cynicism, I got both. I tried to find complexity and overlook the easy answers."
LCRW #33 is now available in print from many independent bookstores or directly from the publisher at smallbeerpress.com and in DRM-free ebook from weightlessbooks.com as well as all the other usual ebookstores.
Michael J. DeLuca is available for interviews and excerpts are available for reprint.
About the Editor
Michael J. DeLuca is a writer, reader, dreamer, designer, brewer, baker, photographer, and philosopher. He produces both virtual and tangible goods in the form of bread, beer, tomatoes, websites, and stories. His fiction has appeared in Beneath Ceaseless Skies, Apex, and Interfictions, among others. He can be found online at mossyskull.com and twitter.com/michaeljdeluca
Discarded Titles for LCRW #33
The Humanity Versus the Earth Issue
The Earth Saves Itself from Humanity Issue
The 30% Non-Dead-Tree Issue
The Crying Indian Is Actually Italian Issue
The Women Turning Into Trees Issue
The What the Mushrooms Told Me Issue
The Jellyfish Inherit the Earth Issue
The Critical Mass Issue
The There Is No Such Thing as Critical Mass Issue The Change Is Inevitable Issue
The Inevitability Is Change Issue
July 2015
Magazine / $5.00 / 56 pages
Ebook / $2.99 / ISBN: 9781618731173
Media Contact: Gavin J. Grant, (413) 203-1636, [email protected]
Published by Small Beer Press.
Ebook distributed to the trade by Consortium Book Sales and Distribution.
---
Fri 17 Jul 2015 - Filed under: Not a Journal., Ayize Jama-Everett | Leave a Comment | Posted by: Gavin
we're going to add three books to this here site. One for November, one for January, one for March. I'd like to take this chance to jump up on the table (and fall off) to say how excited we are about these books. They represent a lot of things we love to do. There are two short story collections and a novel. Two of the writers we've published before and one is new to us. I think you're going to enjoy them. But that's next Tuesday. And then next Wednesday to Friday — because the universe is funny that way — I will be mostly offline. While I'm away feel free to hit the preorder button so hard it breaks over and over again. What we want is to bring good books to as many readers as possible in as many ways as we can: print, ebook, and audio. We want you to find them in your local indie, online at ebookstores, in the library, in the to-be-read stack at your friend's house, in that huge megamarket sitting next to the sunscreen so that you can read the best in weird fiction where ever you go.
But that's next week. And, whisper it, there's a possibility we have more books coming sooner than expected.
Have you seen LCRW? Lois Tilton has.
But let's put that all aside for now. In the meantime, here's Chapter One from a pageturner that is at the printer right now: The Entropy of Bones by Ayize Jama-Everett. Chabi is a character who will stay with you, promise.
Chapter One
The Time I Choked Out a Hillbilly
Last time I'd been this deep in the Northern California hills I was on a blood and bar tour in a monkey-shit brown Cutlass Royale with Raj. Now I was distance running from the Mansai, his boat, to wherever I would finally get tired. From Sausalito to Napa was only sixty or so miles if I hugged the San Pablo Bay, cut through the National Park, and ran parallel to the 121, straight north. About a half a day's run. Cut through the mountains and pick up the pace and I could make it to Calistoga in another three hours. From downtown wine country I'd find the nicest restaurant that would serve my sweaty Gore-Texed ass and gorge myself on meals so large cooks would weep. The runs up were like moving landscape paintings done by masters, deep with nimbus clouds hiding in craggy sky-high mountains. Creeks hidden in deep green fern and ivies that spoke more than they ran.
Narayana Raj had taught me in the samurai style. You don't focus on your enemy's weakness; instead, you make yourself invulnerable. My focus was to be internal. In combat, discipline was all. But in the running of tens of miles, that discipline was frivolous. My only enemy was boredom and memory. Surrounded by such beauty, how could I not split my attention? Nestled in the California valleys, I found quiet, if not peace.
I also found guns. Halfway between Napa and Calistoga, the chambering of a shotgun pulled my attention from the drum and bass dirge pulsing in my earbuds. The woods had just gone dark, but my vision was clear enough to notice the discarded cigarette butts that formed a semicircle behind one knotted redwood. Rather than slowing down, I sped up and choke-held the red-headed shotgun boy hiding behind the tree before he had time to situate himself, my ulna against his larynx, my palm against his carotid. He was muscular but untrained. Directly across from him was an older man, late thirties, dressed for warmth with one of those down jackets that barely made a sound when he moved. His almost Fu Manchu mustache didn't twitch when he pulled two Berettas on me. I faced my captive toward his partner.
"Wait… ," Berettas said, more scared than he meant to sound.
---
Fri 10 Jul 2015 - Filed under: Not a Journal. | Leave a Comment | Posted by: Gavin
We will have books from some excellent writers! And, if you're not going, you can of course always order online. We can also try and get signed copies for you, although we may also sell out of books over the weekend, it is a reading crowd.
Small Beer Press authors on the program include: Ted Chiang, John Crowley, Kelley Eskridge, Greer Gilman, Eileen Gunn, Elizabeth Hand, Nicole Kornher-Stace, Kelly Link, and maybe more!
Not to be missed: the debut of the new issue of LCRW, guest edited by Michael J. DeLuca. There's a reading from it at 4 pm on Wednesday:
4:00 PM     EM     LCRW. Christopher Brown, Michael J. Deluca, Eric Gregory, Deborah McCutchen, Alena McNamara. Lady Churchill's Rosebud Wristlet Group Reading
Come by the table to get a peek at a few upcoming books: I will have a print out of the current state of our next John Crowley title, The Chemical Wedding.
---
Thu 9 Jul 2015 - Filed under: Not a Journal., Monstrous Affections | Leave a Comment | Posted by: Gavin
Yesterday I was offline and before I left I said to the world, hey, Tuesday was great, so, Wednesday, what have you got?
And apparently what Wednesday had was some great news for many writers, editors, publishers, and artists, as the World Fantasy Award nominations came out — congratulations to all nominated! I'm very happy to see Monstrous Affections: An Anthology of Beastly Tales on the ballot: it is a testament to the power of the stories in the book so I'm going to use this nomination as an excuse to thank everyone who sent us those scary, scary stories. (Why did I not realize how dark things would get in a book called Monstrous Affections? I thought they'd all be stories about affection, love, things like that. Ha. As is proven over and over, I know nothing.) Anyway, it's truly always an honor to be nominated.
---
Wed 8 Jul 2015 - Filed under: Not a Journal., Geoff Ryman, LCRW, Nicole Kornher-Stace | Leave a Comment | Posted by: Gavin
Yesterday was a pretty great day for our books so, you know Wednesday, what are you going to do?
Tuesday started with a bang when the Book Smugglers released a 10/10 review for Archivist Wasp with this great quote"All of sudden, this book Mad-Max-Fury-Roaded me, like a boss." Then Stephen Burt gave a tiny shout out to LCRW in a great no-really-why-do-people-start-lit-mags piece in the New Yorker (cough). And lastly Kelly posted a picture of the first copy in of our new edition of Geoff Ryman's killer novel Was featuring cover art by Kathleen Jennings:
Very pleased with how this cover came out. Illus by @tanaudel. Design by me & @smallbeerpress. Book by Geoff Ryman. pic.twitter.com/fEvJvD0Ywd

— kellylink (@haszombiesinit) July 8, 2015
Me? I have to run (ok, drive) to Weymouth and back today so go on internet, have your funs!
---
Fri 3 Jul 2015 - Filed under: Not a Journal., LCRW | Leave a Comment | Posted by: Gavin
LCRW: umami for the brain.
---
Thu 2 Jul 2015 - Filed under: Not a Journal., Kelly Link | Leave a Comment | Posted by: Gavin
Apparently it's been 10 years since we first publisher Kelly's second collection, Magic for Beginners. Which had a different working title for a while (as I think all of her books except Stranger Things Happen have had) but you know which one Kelly went with in the end. Even if the actual story "Magic for Beginners" wasn't actually finished so it wasn't in the first set of advance galleys we sent out.
The official-ish bibliography is pasted in below — such a lovely cover painting by Shelley Jackson! so many lovely covers! so many trips abroad that book brought! — and I've posted some covers in a tiny video. Random House recently published lovely new paperback and ebook editions with an added bonus of a chat between Kelly and Joe Hill, and Laura I. Miller has written the book up on Lithub today. They've also put up the first story, "The Faery Handbag."
If you have everything else, may I direct you to these — which I don't have yet, but am awful tempted by!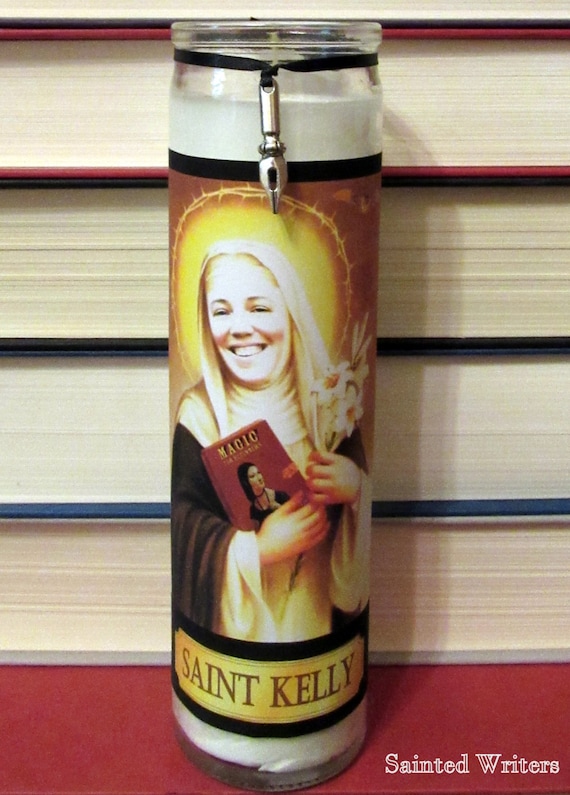 Salon, Village Voice, Onion, HTML Giant Book of the Decade
Time Magazine, Salon, Village Voice, San Francisco Chronicle Book of the Year
Locus Award Winner
Young Lions, Bram Stoker, and World Fantasy Finalist
Small Beer Press, Northampton, MA. July 2005.
Harcourt/Harvest, USA pb. September 2006.
Random House, USA pb/ebook, July 2014
Gayatari Publishing, Russia. March 2007.
Hayakawa, Japan. August 2007.
Harper Collins, UK.
Argo, Czech Republic.
Grup Editorial Tritonic, Romania.
Verlagsgruppe Random House GmbH, Germany. February 2008.
Editions Denoel, France*. May 2008.
Wydawnictwo Dolnoslaskie, Poland.
Woongjin Think Big Co., Korea. 2008.
Grupo Leya, Brazil.
Donzelli Editore, Italy. Forthcoming.
Babel, Israel
---