Tue 6 Dec 2016 - Filed under: Not a Journal., book fairs, Emily Houk, Holly Black, Jedediah Berry, John Crowley, Kelly Link, Leslea Newman, Mordicai Gerstein, Ninepin Press, Northampton, Rich Michelson | Leave a Comment | Posted by: Gavin
This world continues to be crap — i.e. "Half of Detroit votes may be ineligible for recount" (great pop up on that page, btw — everyone needs an instant audio ad for viagra to start when they click on a link!).
So for a brief moment instead of that here are some photos from a couple of panels at the Northampton Book Fair this weekend. The fair was in the Smith College Campus Center which is a beautiful building just outside the center of Northampton. The events were in two lovely, airy rooms on the ground floor and there was an antiquarian book fair full of the most tempting things upstairs. Wow, so many pretty things.
I saw some of the 10 a.m. Children's picture book panel readers: Rich Michelson gave a, wait, no, really, fascinating presentation on Fascinating: The Life of Leonard Nimoy, Leslea Newman read her new book Ketzel, the Cat Who Composed (you can listen to Ketzel's 21-second composition here), and Mordicai Gerstein (The Sleeping Gypsy, I Am Pan) strode up and just started drawing away on the white board. That was fabulous. Here he is drawing Hera (he noted she didn't trust Zeus) and his drawing of the god Pan:
I missed Heidi Stemple and Jane Yolen (what a line up that panel had!) as I had to split to prepare for John Crowley's reading of The Chemical Wedding in the next room over at 11 a.m. John is erudite and smart and very funny — and, hey, we sold books, which is always nice. He read and then answered quite a few questions, as the reading was well attended, and afterward I met some more local book and nonbook people.
Here's one photo and perhaps a one-minute video I just tried uploading to Flickr:
I came back in the afternoon and — with mostly patient kid — sat in on the Ninepin Press celebration/reading where Jedediah Berry and Emily Houk read from, played with, and showed their current projects:
---
Wed 23 Nov 2016 - Filed under: Not a Journal., keep it indie, Susan Stinson | Leave a Comment | Posted by: Gavin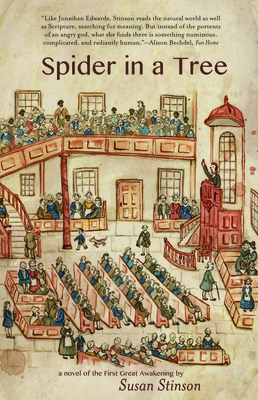 This Saturday when you drop by your local bookstore you may run into your favorite (or new favorite or not!) author when millions of happy authors get to be booksellers for a bit. Here in Northampton Susan Stinson will be guest bookselling at Broadside Books — who have sold a couple of hundred copies of her historical Northampton novel Spider in a Tree.
Who's coming to your store?
Indiebound has the whole list:
— Nov. 26, 2016 activities by state
— Nov. 26, 2016 activities by store
---
Tue 22 Nov 2016 - Filed under: Not a Journal., Joan Aiken | Leave a Comment | Posted by: Gavin
Delighted to see the Washington Post selected The People in the Castle as a Notable Book of 2016:
"A best-of collection — with an introduction by Kelly Link — by the late British master of supernatural fiction and children's literature."
I think my favorite line from a review is still  "Sprightly but brooding" from Kirkus Reviews's starred review which captures something of the range of darkness and light within the book.
Read "Cold Flame" on Tor and the introduction and title story on Tin House.
"The particular joys of a Joan Aiken story have always been her capacity for this kind of brisk invention; her ear for dialect; her characters and their idiosyncrasies. Among the stories collected in this omnibus, are some of the very first Joan Aiken stories that I ever fell in love with, starting with the title story "The People in the Castle," which is a variation on the classic tales of fairy wives."
— Kelly Link, from her Introduction
---
Fri 18 Nov 2016 - Filed under: Not a Journal., Naomi Mitchison, Travel Light | 1 Comment | Posted by: Gavin
Getting Travel Light ready for a quick pre-holiday (I hope!) reprint and thinking about this line from Amal El-Mohtar's "You Must Read This" on NPR —which, when it was published was such a moment of joy that this tiny beautiful book would find such a reader for it — and realized there is a 50/50 chance that our kid will encounter Uggi before Smaug. She is her own reader, so who knows which book she will pick up first.
More from Amal:
Who might I have been if I had met Halla Bearsbairn before Bilbo Baggins? How different might my attitude toward dragons have been if I'd met Uggi before Smaug? How different would the spiritual landscapes of fantasy and science fiction be if they had accepted as antecedents works that showed a corrupt Byzantine Christianity and sympathy toward Islam?
But, most crucially for me, I wonder: Where might I have gone if, instead of a middle-aged Hobbit enamored of his pantry, I had embraced a girl who lost three homes before choosing the open road?
I don't regret, at all, having The Hobbit at the core of me, and will defend its songs and riddles and elves and spiders to the end of my days. But reading Travel Light unseamed something in me, made me feel that my certainties needed revisiting, and assured me that somewhere within me was, still, a 7-year-old girl waiting to be beckoned onto a path of luggage-less travel, of dragons and Valkyries, languages and air — and that with Travel Light, she'd taken the first step in their direction.
The book will be off to the printer and then, la! will be available again soon.
---
Wed 16 Nov 2016 - Filed under: Not a Journal., holiday, housekeeping, post office, shipping, shopping, usps | Leave a Comment | Posted by: Gavin
Updated from last year, here it is again:
This is our annual post about holiday mail dates: like the zombies, they'll be here slightly faster than expected. As usual, our office will be closed over the holidays, this year that's from December 24 – January 3, 2016. It is unlikely we will ship over that period. (Weightless is always open.)
Here are the last order dates for Small Beer Press — which, in case you're thinking about waiting until the last minute to order some chocolate Christmas trees are about the same as every other biz in the USA. Dates for international shipping are here.
All orders include free first class (LCRW) or media mail (books) shipping in the USA.
But: Media Mail parcels are the last to go on trucks. If the truck is full, Media Mail does not go out until the next truck. And if that one's full, too, . . . you get the idea. So, if you'd like to guarantee pre-holiday arrival, please add Priority Mail:
| Domestic Mail Class/Product | Cut Off Date |
| --- | --- |
| First Class Mail | Dec-20 |
| Priority Mail | Dec-21 |
| Priority Mail Express | Dec-23 |
Just like to read a book, don't care about a ding or two?
---
Tue 15 Nov 2016 - Filed under: Not a Journal., John Crowley, The Chemical Wedding | 2 Comments | Posted by: Gavin
This Thursday night, November 17, come one, come all to the Abandoned Building Brewery in Easthampton, Mass., and join John Crowley and Theo Fadel for a reading, Q&A, signing of The Chemical Wedding wherein alchemical and zymurgical secrets will be spilled (although hopefully no beer) and the Brewery will open a cask of specially brewed beer.
Where: Abandoned Building Brewery, 142 Pleasant Street Unit, 103A, Easthampton, Massachusetts 01027 (back entrance of the mill — a little bit down from the fab Mill 180)
When: Thursday, November 17, 7 p.m.
What's it all about? The Chemical Wedding of Christian Rosencreutz! A 400-year-old book (novel? hoax? definitely a bestseller of its time) that John Crowley came across while writing Aegypt and decided it would be fun to make a contemporary edition of. And it is! It is a wacky delight and with Theo Fadel illustrating and Jacob MacMurray designing, it is a beautiful object.
Sure. But What Do Reviewers Say?

"Readers wi
lling to surrender to its trippy rhythms and odd narrative choices will find many pleasures therein, from Fadel's lively and grotesque drawings to Crowley's erudite-yet-accessible footnotes. Especially interesting are the ways in which Andreae presents such a distinctive, funny, frightening and touching view of how the universe operates. Small Beer, Crowley and his collaborators have successfully mixed together disparate elements to create a strange literary concoction that fizzes with creative energy."
— Michael Berry, Portland Press Herald
"The Chemical Wedding is full of outlandish set pieces—candles that walk on their own; a queen's gown so beautiful it can't be gazed upon—that might suggest an allegorical reading. But their imagery, as Crowley points out in his footnotes, is inconsistent: any allegory is defeated by the book's sheer incongruity."
— Peter Bebergal, The New Yorker
"John Crowley has consulted several older English versions, as well as living German advisors (Rosicrucian adepts?), and has come up with an utterly unpretentious working of this weird old parable which reads like a late-night barroom colloquy." — Counterpunch

Not a print person? Get the audiobook here.
Got a moment? Here's an interview in the Believer (is John a Belieber? You'd have to ask him) from a couple of years ago.
Can't make it on Thurs
day? There's one more chance to catch up with John: December 3 at 11 a.m. John will be at the Northampton Book Fair in the Smith College Campus Center, Northampton, Mass.
Hope to see you there!
---
Tue 15 Nov 2016 - Filed under: Not a Journal. | Leave a Comment | Posted by: Gavin
We're going to add new titles for Spring 2017. This week: a reading plus dejection and anger. Woo hoo.
---
Mon 14 Nov 2016 - Filed under: Not a Journal., Lydia Millet | Leave a Comment | Posted by: Gavin
Kirkus Reviews just reviewed Lydia Millet's third and final book in her Dissenters series for kids, The Bodies of the Ancients:
"Children, adults, and myriad creatures fight the final battle in a war over climate change…. genrewise, the book completely fuses science fiction with fantasy…. relationships are tender. Memorably unusual."
You can start reading The Fires Beneath the Sea right now on Wattpad for free and while we get the final book ready, we're going to offer the whole series at special prices for a limited time:
The Fires Beneath the Sea
Hardcover: $16.95 $9.95
Paperback: $12 $5.99
The Shimmers in the Night
Hardcover: $16.95 $9.95
The Fires Beneath the Sea
The Shimmers in the Night
2 Hardcovers @ 50% off: $33.90 Buy Now: $16.95

The Fires Beneath the Sea
The Shimmers in the Night
The Bodies of the Ancients
Hardcovers: $50.85 Buy Now: $24.95
---
Thu 10 Nov 2016 - Filed under: Not a Journal., despair, politics | 6 Comments | Posted by: Gavin
Our friends at Topatoco are selling a succinct t-shirt which captures some of the despair I feel over the US election result. A man who cares not a whit about anyone except himself and his businesses was elected despite lies, deceit, rudeness, misogyny, racism, bankruptcies, and more. Although he lost the minority vote and although he has various legal charges against him and although he can't even be trusted with his own Twitter account he received at least 59,704,818 votes — plus some others who voted for Trump to win by voting for third party candidates.
I voted against him along with 59,942,916 voters who voted for Hillary Clinton. I don't really care about third party candidates (I am a single issue voter against anyone who is anti-vaccine) or their voters because while the two-party system isn't great, it is better than a one-party system (no: the 2 parties are not the same) and the country has not managed to put forward viable third parties in recent years. I am registered as Undeclared in that neither party is humanist or progressive enough for me.
There are bright signs that this country is not a heaving mess of white racists but there are also millions of people who sat out the election. I have no great takeaway. I can barely not just lie down on the ground and wish to stop breathing. But this body keeps going and I suppose the body politic might, too. I grew up in Scotland where Thatcher was the prime minister — although, like Trump, she never won (was never closeto winning) the popular vote in Scotland. She was awful for the country. Here I am again, back in opposition.
---
Thu 10 Nov 2016 - Filed under: Not a Journal., Ayize Jama-Everett, Liminals | Leave a Comment | Posted by: Gavin
Don't miss West Coast author Ayize Jama-Everett making 2 exclusive appearances in New York as part of Book Riot Live:
11/11, 7 pm, 826 Broadway, 3rd floor
Books & Booze with Diane McMartin and Book Riot Live
Join host and sommelier Diane McMartin (This Calls For a Drink!) and Alyssa Cole, Ayize Jama-Everett, and Tara Clancy. McMartin will be pairing speakers' books and hand-selected wine, followed by readings from the authors. Your ticket includes refreshments and a $15 gift card to The Strand. Sponsored by Unbound Worlds.
Please note: this event is 21+, as alcohol will be served.
Tickets: $40 (available here) includes refreshments and a $15 gift card to The Strand.
11/12, 1:15 pm, MetWest Stage 2
Farm to Table: How a Book Gets Made
How does a book get from submitted manuscript to your bookshelf? Not always the way you think! Find out more from publishing experts who work behind the scenes.
Self-publishing and small presses: author Ayize Jama-Everett
Book packaging: Sona Charaipotra
Editor: Michael Reynolds
Marketing: Kathryn Ratcliffe-Lee
Sponsored by Speaking American: How Y'all, Youse, and Your Guys Talk from Houghton Mifflin Harcourt.
---
Tue 8 Nov 2016 - Filed under: Not a Journal. | Leave a Comment | Posted by: Gavin
If you are in the the USA and can vote, please vote today. Thank you!
Me: I am off to vote at our kid's school where there is always a bake sale to raise funds for the kids to go on field trips and so on. I support that bake sale with as much fortitude as I can. Vote, vote, vote! The more the merrier. The neighbors are voting. Let's do it!
---
Mon 31 Oct 2016 - Filed under: Not a Journal., Jeffrey Ford | Leave a Comment | Posted by: Gavin
Jeffrey Ford's story "A Natural History of Autumn" was originally published in The Magazine of Fantasy & Science Fiction. It was nominated for both World Fantasy and Shirley Jackson awards and went on to win the Shirley Jackson Award — which gives some idea of the shape of the story. Yes, it is spooky. "Mythic and creepy" even, as Josh Johnson at Hazel and Wren calls it. If, even though it is obviously fiction, it has some nugget of truth about the season of autumn in it, it does makes me wonder if even in the height of summer I should ever be looking forward to the (Northern hemisphere) cooler days of autumn. Of course if I turn my mind to the election instead of the natural world, it is a terrifying time.
Jeff was interviewed about inspirations for the story and the research he did before writing it on the F&SF blog and for fun included "a list of my top ten favorite works of fiction (at this moment) from Japan."
The story was reprinted in Ellen Datlow's anthology The Monstrous, is collected in Jeff's new collection, A Natural History of Hell, and appears today on Lithub for your enjoyment.
Update: today Late Night Library posted a new interview with Jeff:
AUSTIN WILSON: Animals feature in several of the collection's stories, sometimes as no more than pets or wild creatures, but also anthropomorphic monstrosities. What do you think we fear more: the familiar turning on us, or the attack of the unknown?
JEFFREY FORD: I think "the familiar turning on us" is actually an aspect of "the attack of the unknown." For most scary stories the mood and scene are more important than the menace. As for animals in the stories, it makes sense. I live in a house with 3 dogs and 6 cats. There are cows and goats and horses just across the road. Out back, there are deer eating from our garden and apple trees, and in the winter, I suppose, coyotes eating deer in the snow covered, stubble fields. At night, in spring, the fox comes, stands behind the garage and cries out with a sound like Satan choking on a wishbone. The animals are everywhere.
---
Tue 18 Oct 2016 - Filed under: Not a Journal., Ursula K. Le Guin | Leave a Comment | Posted by: Gavin
There is an interview with the excellent Ursula K. Le Guin by Bryan Hood in the Guardian today (I love all the recent photos of her here [and in The Nation], what joy there is there, what sharpness) in which, among all the other survey works recently published, Words Are My Matter gets a mention:
Rounding out the quartet is Words Are My Matter, a collection of the writer's recent nonfiction. Le Guin may not have written a novel since 2008's Lavinia, but the always sharp, frequently funny, and unfailingly confident compilation of essays, lectures and book reviews show she hasn't stopped working.
No she hasn't stopped! What a joy it is to publish this book — ok, yes, it's a joy to publish aalll of our books, otherwise, what's the point?! — and to see it read out in the world. There is something about having all the words between two covers that gives them a weight and a consequence. We can see all (some!) of the authors through their work and arguments. And here Le Guin is arguing for a broad inclusive world where walls are not what we're erecting, rather, we see the differences and live with each other. It's a hard task, but we might even be up to it. We have these handy units of communication that we can use with each other to try and understand, these words, so many words. And Le Guin, she uses them to well. Words are indeed her matter and she shows as well as tells us that Words Matter.
---
Wed 12 Oct 2016 - Filed under: Not a Journal. | Leave a Comment | Posted by: Gavin
It's a great week for Ursula K. Le Guin and her readers. I've lifted this wholesale from Ursula's website — which I recommend, of course, for poking around in and finding interesting things. Words Are My Matter is shipping out and catching fire: four books in one season is definitely the way to go:
THIS IS THE WEEK THAT IS!
10 October 2016
8 October 2016
6 October 2016
5 October 2016
3 October 2016
---
Thu 6 Oct 2016 - Filed under: Not a Journal., Ursula K. Le Guin | Leave a Comment | Posted by: Gavin
There's just under two weeks to go until the official publication date* of our forthcoming collection of Ursula K. Le Guin's recent nonfiction, Words Are My Matter, and in the run-up to that and celebrating the recent Library of America collection, The Complete Orsinia, and the two huge collections of short fiction (one of which may be very familiar to readers here) from Saga, The Unreal and the Real and The Found and the Lost, there's an article on Le Guin in the Nation
"The collection articulates Le Guin's belief in the social and political value of storytelling, as well as her fear that corporatization has made the publishing landscape increasingly inhospitable to risk-takers, to those who insist on other ways. This is a real problem, particularly if we can't count on fresh water from the well of Le Guin's imagination. In a year stalked by the long shadows of authoritarianism, ecological collapse, and perpetual war, her writing feels more urgent than ever."
as well as one in the Washington Post by Michael Dirda where he writes the book
"Spills over with insight, outrage and humor. In 'Making Up Stories,' Le Guin implores her audience not to ask where she gets her ideas: 'I have managed to keep the address of the company where I buy my ideas a secret all these years, and I'm not about to let people in on it now.' Of Dr. Zhivago, Le Guin confesses that 'I now realize how much I learned about how to write a novel from [Boris] Pasternak: how you can leap across miles and years so long as you land in the right place; how accuracy of detail embodies emotion; how by leaving more out you can get more in.'"
And: there's a long profile by Julie Phillips coming up in the New Yorker. In the meantime, here's the final Table of Contents for Words — some of these reviews are online and we will be adding links soon:
Table of Contents
Foreword
Talks, Essays, and Occasional Pieces
The Operating Instructions
What It Was Like
Genre: A Word Only a Frenchman Could Love
"Things Not Actually Present"
A Response, by Ansible, from Tau Ceti
The Beast in the Book
Inventing Languages
How to Read a Poem: "Gray Goose and Gander"
On David Hensel's Submission to the Royal Academy of Art
On Serious Literature
Teasing Myself Out of Thought
Living in a Work of Art
Staying Awake
Great Nature's Second Course
What Women Know
Disappearing Grandmothers
Learning to Write Science Fiction from Virginia Woolf
The Death of the Book
Le Guin's Hypothesis
Making Up Stories
Freedom
Book Introductions and Notes on Writers
A Very Good American Novel: H. L. Davis's Honey in the Horn
Philip K. Dick: The Man in the High Castle
Huxley's Bad Trip
Stanislaw Lem: Solaris
George MacDonald: The Princess and the Goblin
The Wild Winds of Possibility: Vonda McIntyre's Dreamsnake
Getting It Right: Charles L. McNichols's Crazy Weather
On Pasternak's Doctor Zhivago
Examples of Dignity: Thoughts on the Work of José Saramago
Arkady and Boris Strugatsky: Roadside Picnic
Jack Vance: The Languages of Pao
H. G. Wells: The First Men in the Moon
H. G. Wells: The Time Machine
Wells's Worlds
Book Reviews
Margaret Atwood: Moral Disorder
Margaret Atwood: The Year of the Flood
Margaret Atwood: Stone Mattress
J. G. Ballard: Kingdom Come
Roberto Bolaño: Monsieur Pain
T. C. Boyle: When the Killing's Done
Geraldine Brooks: People of the Book
Italo Calvino: The Complete Cosmicomics
Margaret Drabble: The Sea Lady
Carol Emshwiller: Ledoyt
Alan Garner: Boneland
Kent Haruf: Benediction
Kent Haruf: Our Souls at Night
Tove Jansson: The True Deceiver
Barbara Kingsolver: Flight Behavior
Chang-Rae Lee: On Such a Full Sea
Doris Lessing: The Cleft
Donna Leon: Suffer the Little Children
Yann Martel: The High Mountains of Portugal
China Miéville: Embassytown
China Miéville: Three Moments of an Explosion
David Mitchell: The Bone Clocks
Jan Morris: Hav
Julie Otsuka: The Buddha in the Attic
Salman Rushdie: The Enchantress of Florence
Salman Rushdie: Two Years, Eight Months, and Twenty-Eight Nights
José Saramago: Raised from the Ground
José Saramago: Skylight
Sylvia Townsend Warner: Dorset Stories
Jo Walton: Among Others
Jeanette Winterson: The Stone Gods
Stefan Zweig: The Post Office Girl
The Hope of Rabbits: A Journal of a Writer's Week
* We are shipping copies out and the ebook is now available on Weightless.
---
Wed 5 Oct 2016 - Filed under: Not a Journal., Juan Martinez | Leave a Comment | Posted by: Gavin
Every now and then we get sent short story manuscripts (wait, every week. Every day?) and sometimes they strike us (ouch) as a good fit and sometimes not. A little while ago (um, years: Juan mentioned the manuscript to us at the AWP Conference in Boston) we were lucky enough to be sent Juan Martinez's debut collection Best Worst American for consideration: and we consider it good; nay, hilarious; dark, deep; packed to the gunnels with short short stories and some longer. How good? How many? Rebecca Makkai says:
"These 24 wide-ranging stories are the gut-punch kind: intense, innovative tales that skew your vision for the rest of the day. Martinez writes with a sharp eye and a sharp tongue, and his characters — often alone and unloved, often haunted — are worthy observers of both the horrors and wonders of this world."
— Rebecca Makkai, Music for Wartime
Read one here: "After the End of the World: a Capsule Review" and more here.
---
Mon 3 Oct 2016 - Filed under: Not a Journal., Freebies, Lydia Millet | Leave a Comment | Posted by: Gavin
Here we go again: giving away books. We're celebrating the January publication of the final novel in National Book Award longisted Lydia Millet's middle grade Dissenters trilogy: THE BODIES OF THE ANCIENTS by giving away 10 copies of the first novel in the series, THE FIRES BENEATH THE SEAS: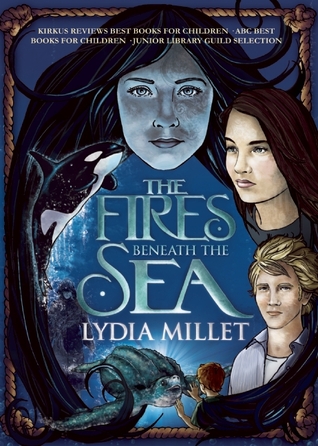 ---
Mon 3 Oct 2016 - Filed under: Not a Journal., Jeffrey Ford, Ursula K. Le Guin | Leave a Comment | Posted by: Gavin
Perhaps you and your family and/or friends exchange horrible gifts and favors on Halloween? Perhaps you've been wondering what to give your demonic friends who seem to have all the slavering zombie tchotchkes in the world? Publishers Weekly says Jeffrey Ford's A Natural History of Hell is:
This is the perfect reader-who-has-everything gift for fantasy fans with a literary bent or vice versa. Ford brilliantly cross-pollinates the grim suburban settings of literary fiction with fantastical elements, adding dashes of humor and empathy to provide some light in dark days.
Also on the sf&f part of the Holiday Gift Guide are the new one-volume hardcover edition of Ursula K. Le Guin's The Unreal and the Real as well as the huge new book of collected novellas, The Found and the Lost, Nisi Shawl's Everfair, and N.K. Jemisin's The Fifth Season.
Anyone who received all five books would be a lucky reader indeed!
---
Mon 26 Sep 2016 - Filed under: Not a Journal., Joan Aiken | Leave a Comment | Posted by: Gavin
Just came across this article by Ryan Porter in the Toronto Star from late July which has a nice rec. for The People in the Castle. Anything about keeping warm is suddenly of interest as the temperatures take a quick plunge here in Western Mass.:
"We love to read about humanity's dark side — here, a few writers on the books they've written to send a chill up your spine."
"Though the late fantastical British writer is best known for her children's literature, this short story collection, edited by Aiken's daughter Lizza and the 2016 Pulitzer Prize for Fiction finalist Kelly Link, compiles tales of the surreal and supernatural suited for an adult audience. 'A Leg Full of Rubies' features a doctor whose own mortality is measured out by the grains of sand in an hourglass; 'A Portable Elephant' imagines a world where a live animal companion is required to buy passage across a border. 'She was one of those writers who made me think you can be funny while telling a scary story,' Link says. 'You can still write really fresh contemporary takes on a classical ghost story.'"
---
Tue 20 Sep 2016 - Filed under: Not a Journal., Juan Martinez | Leave a Comment | Posted by: Gavin
"Forsaken, the Crew Awaited News from the People Below"
by
Juan Martinez
Read it on McSweeney's.net and in Best Worst American coming in February.
---
Thu 15 Sep 2016 - Filed under: Not a Journal., Freebies, John Crowley | Leave a Comment | Posted by: Gavin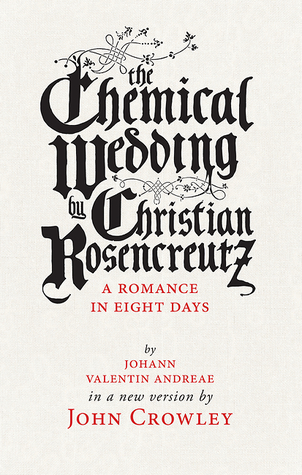 ---
Mon 12 Sep 2016 - Filed under: Not a Journal., John Crowley | Leave a Comment | Posted by: Gavin
Kirkus Reviews just released their fascinating and quotable review of John Crowley's forthcoming The Chemical Wedding. The book is at the printer — the Kickstarter hardcover edition is almost done — and it will be great fun seeing this one out there in the world. The first printing of the paperback will be in red and black ink, too, as we ran some extra interiors after the hardcover print run, how nice will that be? It will be so nice, nay, beautiful.
The Chemical Wedding doesn't come out until November but with the chill in the air early this morning that suddenly does not seem that far away, wow. In the meantime, enjoy the apples, the leaves as they start to turn, and this early take on the book:
"Gnostic gnovelist Crowley (Aegypt, 2013, etc.) goes to the well in this rendering of the Ur-text of Rosicrucianism.
After a chemical romance, why not a chemical wedding? Christian Rosencreutz was playing with a dangerous combination of elements, or perhaps Platonic solids, when, four centuries ago, he concocted a strange symbolic tale involving a quest in a land where, in an imposing castle, a king and queen are to marry. But odd things are happening, as our protagonist learns over the course of his eight-day journey to this wacky place; for one thing, there's a bird fed on a very special kind of blood, "the blood of the beheaded royal persons, diluted with the waters we had prepared," which causes the thing to grow visibly and measurably even as it imbibes. If that sounds like a chemical reaction to you, then it's for good reason; Rosencreutz was an alchemist of note, and this odd novel was meant to impart his teachings. Or was it? Crowley casts doubt in his introduction on Rosencreutz's sincerity, noting that the book was, in his words, a ludibrium, "a word with more than one shade of meaning: joke, play, nonsense, ridiculous thing." Elsewhere Crowley ventures the view that the book is the world's first science-fiction novel, but he leaves that claim half-defended and imperfectly at that. (Yes, it's a novel. Yes, it has science. That does not make it science fiction.) Like certain prophets closer to our own time, Rosencreutz makes it clear in this heavy-handed allegory that his brilliance is not for the unwashed and that he's not allowed to reveal all he knows ("I'm still forbidden to tell it… and other things that later I was told I shouldn't reveal"). Crowley undoes some of Rosencreutz's formality with his loose, slangy rendering, making the joke seem even jokier. Literature it's not, but it's a fine specimen of literary-ish mumbo jumbo.
A curiosity, but just right for the budding New Age-inclined alchemist of the household."
---
Wed 31 Aug 2016 - Filed under: Not a Journal., Gavin J. Grant, health insurance, Interviews, MassHealth | Leave a Comment | Posted by: Gavin
Here's a short interview I did with the AWP Moveable Type blog:
How did Small Beer Press begin? What was the goal when starting the press?
I started a zine while I was temping in Boston. My then-girlfriend-now-wife, Kelly Link, started helping out with the second issue. Looking back, publishing chapbooks and the books seems so inevitable from that start. It didn't feel that way then. The goal was to publish something that I wasn't quite finding enough of in the world, writing that refracted back to the reader something of the true weirdness of the world, of us monkeys walking on our hind legs on our one little planet, worrying about health insurance and being alone in the universe. [more]
What's with the title of this post? In the UK (at least in England, Wales, and Northern Ireland, not so much in Scotland) the government has been slashing the National Health Service budget. The results: not great.
Here in the US almost everyone I know lives in fear of getting sick because none of us know what our health insurance will cover and how much of a hit the final bills will be. I really hope the UK does not follow the US and switch to this disaster* of a health care system.
* Massachusetts is an exception and long may it continue!
---
Thu 28 Jul 2016 - Filed under: Not a Journal., Freebies, Goodreads, Juan Martinez | Leave a Comment | Posted by: Gavin
---