Sat 6 May 2017 - Filed under: Not a Journal., Christopher Rowe, Free books | Leave a Comment | Posted by: Gavin
---
Wed 3 May 2017 - Filed under: Not a Journal., Christopher Rowe | Leave a Comment | Posted by: Gavin
Kirkus Reviews is the first out the gate with a review of Christopher Rowe's July collection, Telling the Map.
Do they like it?
Yes!
It is, among other things, "A clutch of complex, persuasive visions of an alternative South."
Why the draft cover is still showing up is beyond me. Time to ask the distributor! In the meantime, here's the final cover, illustration courtesy of the incredibly talented Kathleen Jennings.
---
Mon 1 May 2017 - Filed under: Not a Journal., Sarah Rees Brennan | Leave a Comment | Posted by: Gavin
Leigh Bardugo, bestselling author of Six of Crows and Crooked Kingdom, read an advance copy of Sarah Rees Brennan's forthcoming In Other Lands and just sent us this:
"Brennan delivers witty, nervy, romantic adventure that fizzes with feeling and giddy imagination."
Yay!
---
Thu 27 Apr 2017 - Filed under: Not a Journal., Sofia Samatar | Leave a Comment | Posted by: Gavin
I really enjoyed Brit Mandelo's use of the word "frank" in their Tor.com review of Sofia Samatar's Tender: Stories. The word captures something about Sofia's writing that I haven't been able to describe. This book is something else:
"I was also impressed with both of the pieces original to this collection. . . . 'Fallow' is the second original piece, a novella, and is by far the longest in the collection. It's also the best novella I've read in quite some time. . . . a heady mix of science and grim hard-scrabble religious life in a dystopic and closeknit society. . . . I'd strongly recommend giving the literary, clever, and productive art that Samatar has collected here a read. It's as good as I'd hoped, and just as smart too."
This week also saw the book appear on NPR woohoo!, where  Jason Heller reviewed it:
"Tender's longest story is also a science fiction tale set in the future — and like 'The Red Thread,' it toys with the ambiguity between dystopia and utopia. Told from the perspective of a child named Agar Black Hat, who lives in an extraterrestrial colony after cataclysmic climate change and a universal draft have forced a sect of religious pacifists from Earth, the story is a feast of ideas. It's reminiscent of vintage Ursula K. Le Guin in its combination of social science and hard sci-fi, even as it probes the nature of belonging and belief.
"The book's beating heart, though, is its title story. 'Tender' starts out with a clever play on words — 'tender' is used as a noun, as in, one who tends — and employs some tricky unreliable narration and splintered points-of-view. But Samatar's virtuoso flourishes of form serve a higher purpose: They couch a quietly devastating account of a woman who gave up her life as a career woman and mother to become a cyborg, one who, alone, tends to a radioactive waste facility which she may never leave. While Samatar slowly unspools her character's reasons for leaving her former life — delivering a primer on the haunting philosophies and damaged psyches of the scientists who gave us nuclear power along the way — 'Tender' redefines the emotional power and literary heft that speculative fiction can convey. As does Tender as a whole."
---
Mon 24 Apr 2017 - Filed under: Not a Journal., Kij Johnson, Lydia Millet, Sarah Rees Brennan | Leave a Comment | Posted by: Gavin
If you'd like to get early copies of some of our books, bid now in the Con or Bust auction!
Sarah Rees Brennan, In Other Lands (hardcover/ebook, August)
Lydia Millet, The Dissenters middle grade trilogy (hardcovers, out now)
Kij Johnson, The River Bank (hardcover/ebook, September)
You can see everything that's been donated to the auction in the 2017 Auction Index (Google spreadsheet, opens in new window). I am off to check it out now myself!
---
Mon 17 Apr 2017 - Filed under: Not a Journal. | Leave a Comment | Posted by: Gavin
---
Mon 10 Apr 2017 - Filed under: Not a Journal., Juan Martinez, Kij Johnson, Lydia Millet, Sofia Samatar, Ursula K. Le Guin | Leave a Comment | Posted by: Gavin
We publish Sofia Samatar's collection Tender: Stories tomorrow. Many, many people are going to be very happy about this.
Also: next week there will be a giveaway for Lydia Millet's final Dissenters novel, The Bodies of the Ancients, on Goodreads.
The above giveaway is for readers in the USA only due to mailing costs, but: right now readers worldwide can sign up to receive a free advance copy of Christopher Rowe's forthcoming collection Telling the Map on LibraryThing.
Edelweiss users: this morning we posted Kij Johnson's The River Bank.
Juan Martinez will be at 2 upcoming literary festivals: in Arkansas on April 29 and much closer to home at the Evanston Literary Festival on May 8,In Celebration of the Short Story with Christine Sneed at Bookends & Beginnings.
Did you hear that Ursula K. Le Guin's Words Are My Matter is a finalist for the Hugo Award? How wonderful! I also really like Ursula's new publicity photo by Rod Searcey.
---
Wed 5 Apr 2017 - Filed under: Not a Journal., audio, Ayize Jama-Everett | Leave a Comment | Posted by: Gavin
Kick back and enjoy a wide-ranging conversation between two friends covering growing up, travel, writing, music, and more:
---
Mon 3 Apr 2017 - Filed under: Not a Journal., Sofia Samatar | Leave a Comment | Posted by: Gavin
Out today on The Offing: "An Account of the Land of Witches" a multi-layered story from Sofia Samatar from her collection Tender: Stories, which oh me oh my-oh comes out next week.
---
Tue 21 Mar 2017 - Filed under: Not a Journal., Christopher Rowe | Leave a Comment | Posted by: Gavin
We're making it easy to find Christopher Rowe's Telling the Map . . .

. . . it's now available on Edelweiss!
---
Mon 13 Mar 2017 - Filed under: Not a Journal., LCRW | 2 Comments | Posted by: Gavin
A few weeks ago I posted this on Twitter:
Pay rate raise for LCRW. Fiction: US$0.03/word ($25 min); $10/poem. Always seeking work by women & writers of color https://t.co/oQs6IdTRoy

— Persisting Resisting (@smallbeerpress) January 13, 2017
And I wanted to bump it here, especially the part about "Always seeking work by women & writers of color" — which I have said in interviews (Reckoning | Tor) and added to our Guidelines.
Our previous rates were: $25/story, $5/poem. Our new rates are: fiction & nonfiction, US$0.03/word ($25 min); $10/poem. We still only take paper submissions and aren't the fastest responders but that's something we will work on for 2017. In the meantime, anything you can do to help spread the word is much appreciated, thank you.
---
Thu 9 Mar 2017 - Filed under: Not a Journal., Ayize Jama-Everett, Delia Sherman, Kelly Link, Sofia Samatar | Leave a Comment | Posted by: Gavin
Kelly Link will be reading in Greensboro tonight — check out the picture of her midflow on the UNCG MFA program page! Here's the info:
The MFA Writing Program at Greensboro and The Greensboro Review will host a fiction reading by Kelly Link on Thursday, March 9th at 7PM in the UNCG Faculty Center on College Avenue. The event is free and open to the public and will be followed by a book signing.
And, hey if you are in that area, don't miss the upcoming readings with Chris Abani (3/22), David Blair (4/5), and Heather Hartley (4/13).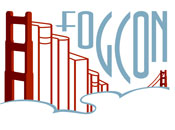 This weekend I would love to be in San Francisco for FogCon where Ayize Jama-Everett and Delia Sherman are the Guests of Honor — and Iain M. Banks (RIP) is the Honored Ghost — and the theme is "Interstitial Spaces." I just looked at the programming and it made me want to go, darn it. It will be a weekend of great conversations!
And coming up in two weeks, on Friday 3/24, Sofia Samatar will be on a panel at the Virginia Festival of the Book: "Building (and Breaking) Worlds in Contemporary Science Fiction and Fantasy," Central JMRL Library, Charlottesville, VA.
---
Tue 21 Feb 2017 - Filed under: Not a Journal., Big Mouth House, Lydia Millet | Leave a Comment | Posted by: Gavin
Today we publish The Bodies of the Ancients, Lydia Millet's final novel in her middle grade Dissenters series through our Big Mouth House imprint for books for readers of all ages:
It has been fascinating to work with Lydia on these books and to see the fight against global warming used as the basis for a fantasy series. The final volume includes aliens, bugs, neanderthals, changelings, and a few world-shaking surprises for the Sykes family as everything is (well, sort of) tied up. Along with the shapeshifters and magic there is some actual satisfying climate science, of course, since Lydia has worked at the Center for Biological Diversity for many years.
You can start reading the first book in the series, The Fires Beneath the Sea, right now on Wattpad and the second book, The Shimmers in the Night, has just been added. To reintroduce the series on the publication of the final book we have put the whole series on sale for up to 50% off here!
---
Fri 17 Feb 2017 - Filed under: Not a Journal., Ampara Davila | Leave a Comment | Posted by: Gavin
From the Paris Review:
"Born in the town of Pinos in the state of Zacatecas, Dávila published her first book of stories, Tiempo destrozado—from which "Moses and Gaspar" is taken—with the prestigious Fondo de Cultura Económica in 1959. During the previous decade, she had published several volumes of poetry, but it was fiction that made her name. Her stories immediately commanded respect, and it's hard to overstate how grudgingly such respect was granted to women in that era: Tiempo destrozado was published barely six years after women in Mexico were granted suffrage. The 1950s were a rich decade of Mexican literature only peppered with female names, such as Rosario Castellanos and Elena Garro—heavyweights who nevertheless had to fight against being overshadowed by male colleagues and partners. Dávila herself was secretary to the great Mexican writer Alfonso Reyes, and Reyes opened literary circles to her and encouraged her to publish her stories. At the same time, we shouldn't reduce Dávila's history to the male figures who helped smooth her access to the patriarchal milieu: she built herself a literary career in willful defiance of both peers and parents who believed that it was absurd for a woman to move to Mexico City from the provinces in hopes of pursuing such a vocation."
[h/t as ever to Christopher Brown]
---
Tue 14 Feb 2017 - Filed under: Not a Journal., Juan Martinez | Leave a Comment | Posted by: Gavin
Violets are violet
Today is the day
We publish Juan Martinez
At AWP this past weekend more than one person came up, looked at Juan Martinez's debut collection Best Worst American, and thought it had something to do with HMH's Best American Short Stories which in itself was hilarious and gave me an idea for a new series of books — which we will not be publishing. AWP also turns out to be a great place to have a Juan Martinez book as he has graduated from a couple of universities and taught at a couple more. So many people came by either looking for him or the book. At least I could always help with the latter — even on Saturday when I was pretty much a zombie.
If you're reading about this book for the first time, try this:
— so many short stories in one place I cannot list them all*
— also pointed out to me this weekend: none of these stories have been published in magazines in the sci-fi or whatevs genre
— 2 of these stories were read on NPR's Selected Shorts
— Juan read the title story at Politics & Prose this weekend and it was hilarious
— Chicago people: don't miss his reading on Thursday night
— Chicago people: if you do miss his reading on Thursday night, here is your second chance: Feb. 27, 6:30 p.m. Curbside Splendor Happy Hour Swill (with Kathleen Rooney)
— A. M. Dellamonica on Tor.com captures the range of the book: "out of the realm of the mildly disturbing, into something colder, more unequivocally horrifying…. stories run from the darkly absurd to finely-honed depictions of American immigrants' experiences."
— But what if you are just looking for, you know, weird stuff? Nisi Shawl says at the Seattle Review of Books that you will be ok: "Weirdness builds upon delectable weirdness throughout the whole book."
You can get your print copy here (sorry, no signed copies in stock from AWP as sold them all! — but you can order them from W&CF above) or the ebook here. Enjoy!
* Ok, so there is a list, aka the TOC, here.
---
Wed 8 Feb 2017 - Filed under: Not a Journal., Juan Martinez, Karen Joy Fowler, Kelly Link, Sofia Samatar | Leave a Comment | Posted by: Gavin
We've arrived in DC — where democracy is taking a beating, fingers crossed it will survive — and tomorrow the whole AWP shebang begins. Our books are still in transit due to the ice storm that hit the northeast. With luck I'll be getting them today and by tomorrow there will be a lovely table (110-T, come on by and say hello) full of books all neatly set up and ready for dispersement into the world.
There are approximately four quadrillions readings and parties going on in the next few days. Here are a few Small Beer-related or -adjacent during the conference and then on Saturday at 6 pm we have a reading with Kelly Link & Juan Martinez at Politics and Prose.
Thursday
Signing at the Small Beer Press table: 110-T (on the edge, near Tin House)
10:00am to 10:30am Juan Martinez
10:30am to 11:00am Sofia Samatar
11:00am to 11:30am Kelly Link 
Thursday, February 9, 2017

1:30 pm to 2:45 pm

Marquis Salon 7 & 8, Marriott Marquis, Meeting Level Two

R205. The Political Woman: Historical Novelists Reimagine and Reclaim Women's Place in Politics. (Erin Lindsay McCabe, Gina Mulligan , Karen Joy Fowler, Alex Myers, Mary Volmer) While rarely central and often discounted, women have always played a role in politics. In this panel, historical novelists discuss how and why they chose to unearth and reimagine the lost and untold stories of women in politics. What are the risks and rewards of using fiction to place women at the center of political narratives? What liberties are novelists compelled, or unwilling, to take with the historical record?

4:30 pm to 5:45 pm

Ballroom A, Washington Convention Center, Level Three

R282. Jennifer Egan, Karen Joy Fowler, and Hannah Tinti: A Reading and Conversation, Sponsored by Penguin Random House Speakers Bureau. (Ron Charles, Jennifer Egan, Karen Joy Fowler, Hannah Tinti) This event will bring together three engaging contemporary female writers to read and discuss their craft. Jennifer Egan is the author of five books, including the Pulitzer Prize–winning novel A Visit From the Goon Squad. Karen Joy Fowler is the author of nine books, including We Are All Completely Beside Ourselves, which won the PEN/Faulkner Award. Hannah Tinti is the author of three books, including The Twelve Lives of Samuel Hawley, which will be published in 2017.
Saturday, February 11, 2017 View Full Schedule

12:00 pm to 1:15 pm

Liberty Salon N, O, & P, Marriott Marquis, Meeting Level Four

S181. Immigrants/Children of Immigrants: A Nontraditional Path to a Writing Career . (Ken Chen ,  Monica Youn,  Marie Myung-Ok Lee,  Juan Martinez,  Irina Reyn ) Not only do you not have an uncle in publishing or see people from the neighborhood get MFAs, immigrants and children of immigrants are inculcated to opt for "safe," "secure," often well-paying jobs; a writing career may seem like an unimaginable luxury or a fantasy. This panel of working writers looks at both psychic and structural issues that add a special challenge for writers from immigrant families.
4:30 pm to 5:45 pm

Marquis Salon 9 & 10, Marriott Marquis, Meeting Level Two

S271. The Short Story as Laboratory. (Lesley Nneka Arimah,  Carmen Maria Machado,  Kendra Fortmeyer,  Sofia Samatar,  Juan Martinez) What does short fiction allow? The form is beloved by science fiction writers, who use it to test out hypothetical futures; what does it offer writers who are doing other kinds of testing, related to emotional transitions, marginality, and migration? Is the short story an inherently border form? This panel considers these questions, the challenge of putting a set of experiments into a collection, and the tension between the laboratory and the completed book.
Saturday
6 pm
Kelly Link and Juan Martinez
Politics & Prose Bookstore, 5015 Connecticut Ave NW, Washington, DC 20008 Get Directions
Kelly Link will read with Juan Martinez (Best Worst American) at the most excellent Politics & Prose Bookstore and Coffeehouse. This event is free to attend with no reservation required. Seating is available on a first come, first served basis. Click here for more information.
---
Mon 6 Feb 2017 - Filed under: Not a Journal., Sarah Rees Brennan | Leave a Comment | Posted by: Gavin
Do you want your first chance at a freebie? We just added Sarah Rees Brennan's forthcoming YA novel In Other Lands to LibraryThing's Early Reviewer list.
What's it all about? Well, Holly Black — author of The Darkest Part of the Forest and many other fabulous books — put it this way: "A subversive, sneaky, glorious tale of magic, longing, and growing into your wings."
You're not going to want to miss this!
---
Fri 3 Feb 2017 - Filed under: Not a Journal., Juan Martinez, Sofia Samatar, Ursula K. Le Guin | Leave a Comment | Posted by: Gavin
And will be unimpressed with your chaos, bombast, and moral weakness. That the Democratic Party are not impeaching this President yet is astounding. That the "Republican Party" accept their "President's" actions: his racist Executive Orders, his racist and lying advisor and press secretary, his not recording his calls to Vladimir Putin, his insulting of allies, his emolument-clause twisting actions show that they are power hungry dogs willing to tear the country to pieces if only they can hold on to power for a moment longer.
Our town was supposed to get 51 refugees this year. There has been so much prepwork done for these 51 people — out of 60,000,000 displaced people. This anti-humanist "government" is a disgrace.
Here's to the people who have been, are, and will continue to volunteer, march, and fight for actual freedom and the welcoming principles this country has (at least supposedly) espoused.
As well as all that: we publish extremely good books and here are a few spots in the world where they are being enjoyed:
— We published but five books last year and four of them are on the Locus Recommended Reading List. No stories from LCRW, which I'd disagree with, as would be expected of any editor. But I tend to think LCRW is one of the best zines out there and one I consistently read (for), so there's my 2 cents.
— Over on Tor.com Juan Martinez writes about George Saunders's CivilWarLand in Bad Decline for "The One Book That Unstuck My Writing"
"I owe so much of my writing life to George Saunders that even this introductory bit is lifted from him, I just realized, even as I started writing it. Because I was going to begin by sharing how often I fantasized about meeting writers I admired, and it's super common, this fantasy—writers meeting their idols, and then the idol recognizes your genius and you become best buds, and the idol lifts you from whatever dire circumstances you happen to be in, and your life is perfect from then on. I totally wanted to start with that—with confessing how often I thought of meeting Saunders—before I realized why I wanted to start with that."
— a profile of the indomitable Ursula K. Le Guin by David Larsen in New Zealand's The Listener:
"Words Are My Matter demonstrates, among other things, the difference between a hectoring sermon and a ­memorable oration – notably in the text of her instantly viral 2014 speech on freedom, in which she lambasts profit-driven corporate publishing. 'Books aren't just commodities; the profit motive is often in conflict with the aims of art. We live in capitalism, its power seems inescapable – but then, so did the divine right of kings.'"
---
Thu 2 Feb 2017 - Filed under: Not a Journal., Sofia Samatar | Leave a Comment | Posted by: Gavin
of Sofia Samatar's Tender:
"Equal parts brutal and beautiful, flinty, and acrobatic, Samatar's stories explore lesser known territories of the imagination. The results chime with all the strangeness of dream and the dark-hearted truth of fairytale. I loved it."
Yay!
---
Mon 30 Jan 2017 - Filed under: Not a Journal. | Leave a Comment | Posted by: Gavin
I am proud of our Massachusetts governor, Charlie Baker, and our representatives for standing against Trump and his bullying small-minded, heartless cohort who are intent on breaking the promise of this country. The USA is supposed to be a place people want to go to not escape from.
I'm grateful for the ACLU, SPLC, and all the lawyers who worked pro-bono this weekend. I am disgusted by the Republican Party's failure to stand up for their own principles and the laws of this country. Ugh.
How much work is not being done these days as well fight for our democracy? There goes the economy as we all desperately call our political representatives instead of working.
On NPR this morning I heard an (all-male) panel talk about this weekend's protests as "hysterical" because the "Muslim Ban" is temporary and not actually a Muslim ban. Perhaps the empty talking heads have forgotten how quickly temporary powers can become permanent? I don't think so. They're still not paying attention to what Trump et al are saying and doing now in their name. Millions of us are. Will it be enough? I hope so.
---
Fri 27 Jan 2017 - Filed under: Not a Journal., Juan Martinez | Leave a Comment | Posted by: Gavin
Will you be in DC for the AWP grief fest? Yay, see you there. We will be selling books, tweetings and signing useless petitions at table 110-T in the bookfair. But more on that next week, if there is still an internet.
Anyway. We are throwing a reading at the amazing Politics and Prose Bookstore! Juan Martinez and Kelly Link are Juan read on Saturday, Feb. 11 at 6:00 p.m. Juan will be reading from his debut collection Best Worst American — which just received a lovely review in Booklist Online:
"In a podcast conversation about this book's title story, Israeli writer Etgar Keret praises the suspense Martinez builds by packing scenes with high emotion while withholding information from the reader. This disorienting energy infuses many of the two-dozen short stories collected here, including "Roadblock," which opens with a pyromaniac aunt and a series of suspicious airplane accidents. Martinez parlays this odd sense of estrangement and tension into subtle, absurd humor. In "Well Tended," the narrator finds himself caring for a missing neighbor's houseplants, and he winds up alone in a room with them, watering can in hand, with the ridiculous sensation of being ignored by the plants. Other stories are more bluntly funny, like "Your Significant Other's Kitten Poster," which deciphers the contents of innocuous wall hangings and closes with a hilariously violent encounter with a professor in a pool hall. Throughout, Martinez reimagines urban landscapes like Orlando as hellish and spectacular, "lakes afire with reflected light," and the "aggressively ethnic streets of Culver City." In his idiosyncratic approach to fiction, Martinez delivers truly new ways to read the world."
---
Mon 23 Jan 2017 - Filed under: Not a Journal. | Leave a Comment | Posted by: Gavin
This weekend the new president's press spokesperson, Sean Spicer, lied to the public and refused to take questions.
March: Book Three written by John Lewis and Andrew Aydin and illustrated by Nate Powell just won about a million awards from the ALA. Yay! I love these books.
This weekend the new president's press spokesperson, Sean Spicer, lied to the public and refused to take questions.
These photos gathered by the NYTimes (the same paper that did not report on the Trump/Russia connection until after the election, ugh) are heartening, heartbreaking, and inspiring.
This weekend the new president's press spokesperson, Sean Spicer, lied to the public and refused to take questions.
The White House phone comments line is closed. You can communicate to them through the website or by Facebook Messenger (sorry, what?). Here are the phone numbers — if they ever get turned on again — courtesy of Gwenda Bond:
From the facespace. And now, really, to work! pic.twitter.com/Rt5wmzTgaq

— Gwenda Bond (@Gwenda) January 23, 2017
This weekend the new president's press spokesperson, Sean Spicer, lied to the public and refused to take questions.
Thank you to the millions of women and their supporters who marched this weekend. It was strengthening to be reminded that millions and millions of people are also horrified to see fascism rising in the US and around the world. I'll keep making the calls, writing the letters, supporting those who expand human rights, and I expect to be marching with you all again soon.
---
Thu 19 Jan 2017 - Filed under: Not a Journal. | Leave a Comment | Posted by: Gavin
There is so much that is wrong in this country. Our Massachusetts senators are standing up and shouting, our congress peeps, too — thank you.
It is amazing to see the Republican Party roll over and die without a fight. There is not a single one of the government nominees who would pass their confirmation hearings if they had been put forward by the Democrats. Conflicts of interest? Incompetency? They are a barrel-scraping of old white prejudice. I wish the Democratic leadership would fight it harder. Are they in the back rooms screaming? I hope so.
I witnessed the Republican Party's obstructionist/anti-, and non-governmentive tactics of the last 8 years but I thought they actually had some principles that they were fighting for, not that they were just being oppositional. Now I see for certain they do not. I look forward to joining one of the marches on Saturday and witnessing the people's hope that this Republic survives.
---
Tue 17 Jan 2017 - Filed under: Not a Journal., Sofia Samatar | Leave a Comment | Posted by: Gavin
Every day I wake up in this weird state of disbelief that 62 million people voted for the hatefest of humanity being put forward as the next President and government.
Then an email like this comes in and I think YES! We will make the future we want and need. Today's thanks go out to adrienne maree brown (co-editor of Octavia's Brood) and Sofia Samatar for her collection Tender:
"Sofia Samatar's stories are just so good. Surprising. Suspenseful at an emotional level — I kept finding myself plummeted into an emotion face first, everything built up so steadily, with such subtle and meticulous storytelling. Samatar earns readers' trust and uses it to take us into unexpected territory, to make us see ourselves in our power, in our messiness. Tender is the right word, so many of these stories touched into the place of gasping, or tears. Each story had me like, "Oh this is my favorite, I must mention this one." But then I would read the next story which would be Another Whole Paradigm, similar only in that the writing was astonishing, each word so precise. This collection is an exquisite exploration of what otherness and belonging and place and language and love do to us all. It is visionary fiction. Please accept this as my enthusiastic recommendation to let this book have its way with you."
Reviewers/Booksellers/Bloggers: please check the book out on Edelweiss.
---