Wed 25 Feb 2015 - Filed under: Not a Journal., events, Greer Gilman, Sonya Taaffe | Leave a Comment | Posted by: Gavin
I'm pleased to note that the first paperback edition of Greer Gilman's amazing, immersive, enchanting, mind boggling, fever-inducing, death-defying literary tightrope walk, Tiptree Award winner Cloud & Ashes: Three Winter's Tales has gone to press and will be published in April of this year.
Greer will be reading and taking questions at the mighty Porter Square Books on April 21st at 7 pm along with one of her amazing first readers, Sonya Taaffe, who will be celebrating the publication of her own latest book, Ghost Signs, a collection of 36 poems and one story, published by our friends at Aqueduct Press.
Should you read Cloud & Ashes? Here is one reader's response:
"Cloud & Ashes is not a book for every reader; but it is a book for every human. (It's also a book for every library that desires to be worthy of that appellation.) There might seem to be a contradiction in those words, and there might well be, were every human to read. But to my, mind reading is an effort that exists outside its own exercise; that is when we read, it may feel like an internal, unshared, indeed unsharable experience. But that is not, I think the case. When we read, we go to the place where writing comes from, and in so doing, I think we leave something of ourselves behind as readers. Greer Gilman found whatever it is that is left behind, she has captured it in her net of words and managed to write it down and get it published. That is a herculean feat. It may only happen once in her lifetime or in ours. But it's happened here and now. What you do with it is up to you. For eternity, as it happens."
—Rick Kleffel
---
Wed 18 Feb 2015 - Filed under: Not a Journal., Ayize Jama-Everett, bookshops, keep it indie, libraries | Leave a Comment | Posted by: Gavin
This Saturday in LA at the Southern California Independent Booksellers Association Children's Literacy Day we are very happy to note that Ayize Jama-Everett (The Entropy of Bones, Aug. 2015) will be a panelist on the We Need Diverse Books panel, along with Newbery Award winner Cynthia Kadohata (Kira-Kira) and Sherri Smith (author of the fabulous and weird Orleans). The moderator is debut novelist Stacey Lee (Under a Painted Sky).
Even better news: Fedex is right now delivering advance reading copies of The Entropy of Bones for attendees. Ayize's novels are pretty fast-paced sf thrillers and this one kicks off hard with a young woman out for a run in the Northern California hills getting the drop on some people who expected to surprise her.
Here's a taste:
Chapter One
Last time I'd been this deep in the Northern California hills I was a blood and bar tour in a monkey-shit brown Cutlass Royale with the Raj. Now I was on distance running from the Mansai, his boat, to wherever I would finally get tired. From Sausalito to Napa is only sixty or so miles if I hugged the San Pablo Bay, cut through the National Park and ran parallel to the 121, straight north. About a half a day's run. Cut through the mountains and pick up the pace and I could make it to Calistoga in another three hours. From downtown wine country I'd find the nicest restaurant that would serve my sweaty gortexed ass and gorge myself on meals so large cooks would weep. The runs up were like moving landscape paintings done by masters; deep with nimbus clouds hiding in craggy sky-high mountains. Creeks hidden in deep green fern and ivies that spoke more than they ran.
Narayana Raj had taught me in the samurai style. You don't focus on your enemy's weakness, instead you make yourself invulnerable. My focus was to be internal. In combat discipline was all. But in the running of tens of miles, that discipline was frivolous. My only enemy was boredom and memory. Surrounded by such beauty, how could I not split my attention? Nestled in the California valleys I found quiet, if not peace.
I also found guns. Halfway between Napa and Calistoga, the chambering of a shotgun pulled my attention from the drum and bass dirge pulsing in my ear buds. The woods had just gone dark but my vision was clear enough to notice the discarded cigarette butts that formed a semi-circle behind one knotted Redwood. Rather than slowing down, I sped up and choke-held the red headed shotgun boy hiding behind the tree before he had time to situate himself, my ulna against his larynx, my palm against his carotid. He was muscular but untrained . Directly across from him was an older man, late thirties, dressed for warmth with one of those down jackets that barely made a sound when he moved. His almost fu-manchu moustache didn't twitch when he pulled two Berettas on me. I faced my captive towards his partner.
"Wait . . ." Berettas said, more scared than he meant to sound.
Drop them. I commanded with my Voice. The gun went down hard. I used the Dragon claw, more a nerve slap than a punch, to turn the redhead's carotid artery into a vein for a second. When he started seizing, I dropped him. To his credit, Beretta went for the kid rather than his weapons. I continued my run, mad that I'd missed a refrain from Kruder and Dorfmeister.
. . .
---
Wed 18 Feb 2015 - Filed under: Not a Journal., Nicole Kornher-Stace | Leave a Comment | Posted by: Gavin
ETA: Another great response!
"Archivist Wasp turns destiny on its head, and it re-invents the world you know to do it. Strong. Fast. Addictive." — Darin Bradley, author of Noise and Chimpanzee
The drums keep beating for Nicole Kornher-Stace's Archivist Wasp. It's her first young adult novel, it comes out in May, and this week we had two pieces of good news:
First, an excellent response from an early reader:
"Sharp as a blade and mythically resonant, Archivist Wasp is a post-apocalyptic ghost story unlike anything else I've read. Trust me, you want this book." — Karina Sumner-Smith, author of Radiant
And, second, the first trade review came in and it's a STAR! Here's a line from it, please do go read the rest of the review and if you feel like it, clickity click one of those sharey buttons:
"A ravishing, profane, and bittersweet post-apocalyptic bildungsroman transcends genre into myth."
— Kirkus Reviews
---
Fri 13 Feb 2015 - Filed under: Not a Journal., Alice Sola Kim, Delia Sherman, Eileen Gunn, Holly Black, Kelly Link, Locus, Monstrous Affections, Nalo Hopkinson, Ysabeau S. Wilce | Leave a Comment | Posted by: Gavin
This month's issue of Locus (handily available on Weightless) is a humdinger of a read — not just for this here publisher, although our books do get many great shout outs. For which, Yay!
I always find the year in review columns interesting to see the range of books covered, what I've read, and what I've missed. This year I thought they were even more enjoyable than ever because they were even more personalized than ever. There is still the authoritative Recommended Reading List, but there are so many books and magazines mentioned and highlighted throughout the whole issue (ok, I haven't read the whole thing yet) that I found it made for immersive reading. I love how widely the editors look for books and how fresh their eyes are. It's easy to get tired of the unending stream of books, magazines, anthologies, ebooks, audiobooks, podcasts, etc., but what I got from this issue was that it was put together by a group of people who are enthusiastic about books and their jobs and are happy to share their enjoyment.
This year three of our 2014 books and one story from LCRW were included in the list. (We published 3 new collections and 1 new novel, and reprinted 2 novels and 4 ebooks to make a total of 10 books, plus 1 chapbook and 2 issues of LCRW):
Questionable Practices, Eileen Gunn
Young Woman in a Garden, Delia Sherman
Prophecies, Libels, and Dreams: Stories of Califa, Ysabeau S. Wilce
"Skull and Hyssop", Kathleen Jennings (Lady Churchill's Rosebud Wristlet no. 31, Dec. 2014)
I'm very happy to see that Monstrous Affections, the YA all-monster-all-the-time anthology that Kelly and I edited for Candlewick was on the list, received some fabulous mentions, and had 5 stories included. Me, I'd have included all 15 stories, but, hey, I co-edited the beast:
Monstrous Affections, Kelly Link & Gavin J. Grant, ed (Candlewick)
"Moriabe's Children", Paolo Bacigalupi
"Left Foot, Right", Nalo Hopkinson
"Ten Rules for Being an Intergalactic Smuggler (the Successful Kind)", Holly Black
"Mothers, Lock Up Your Daughters Because They Are Terrifying", Alice Sola Kim
"The New Boyfriend", Kelly Link
And it is also pretty fabby to see Kelly's three stories included, one from Monstrous Affections and one story from the anthology My True Love Gave to Me which is not included in her new collection, Get in Trouble (also reviewed in this issue by Gary K. Wolfe):
"I Can See Right Through You", Kelly Link (McSweeney's #48)
"The Lady and the Fox", Kelly Link (My True Love Gave to Me)
Happily for us, there were also a couple of reviews of our books. Gardner Dozois reviewed Ysabeau S. Wilce's Prophecies, Libels, and Dreams:
. . . lyrical, whimsical, eccentric, baroquely ornamented, and often very funny. . . . but what really makes these stories shine is the voice they're told in – one using flamboyant, over-the-top verbal pyrotechnics that somehow almost always pay off. . . .
and Eileen Gunn's Questionable Practices:
Nobody sees the world quite like Gunn does, who puts her own unique spin on everything, transforming even the mundane into something rich and wonderful . . . [including] two stories published in this collection for the first time, "Phantom Pain" and the richly textured variant on the Golem story, "Chop Wood, Carry Water".
and even a review of Monstrous Affections by Rich Horton.
And, if you do go check out the Recommended Reading list, don't forget you too can go vote in the poll. I like voting in almost any context so of course I recommend it here. In the meantime, thanks to Locus for all the work that goes into that corker of a February issue and to everyone who reads and votes for our books.
---
Fri 13 Feb 2015 - Filed under: Not a Journal., John Crowley | Leave a Comment | Posted by: Gavin
Good news for those of you following the long evolution of John Crowley's The Chemical Wedding. Jacob MacMurray is deep into the design and the book has just come back from the proofreader. More updates as we have them!
---
Fri 13 Feb 2015 - Filed under: Not a Journal., Kelly Link, readings | Leave a Comment | Posted by: Gavin
and Kelly will be on a train back from New York City soon. She also did a radio interview and read at Word Jersey City and chatted with Lev Grossman. I saw a photo on twitter, weird.
Tonight! Books! Eats from King Street Eats! Cupcakes! Berkshire Brewing beer!
Odyssey Bookshop, 7 pm!
Location: 9 College St., South Hadley, MA 01075 (get directions)
Poet A. B. Robinson will read followed by Kelly reading, doing a Q&A, and enjoying being in Western Mass for a couple of days before heading oot scoot off to the West Coast. Hope to see you there!
Monday: Brookline Booksmith!
Tuesday: Elliott Bay, Seattle!
Wednesday: Powell's, Portland!
Thursday: Booksmith, San Francisco!
Friday: Literati, Ann Arbor!
More!
---
Wed 11 Feb 2015 - Filed under: Not a Journal., keep it indie, Nicole Kornher-Stace | Leave a Comment | Posted by: Gavin
How do we know Archivist Wasp is getting out there?
Because Elliott Bay Bookstore and their lovely bookseller Justus Joseph, all the way over there in Seattle, was tweeting at us today about it, that's how! Yeah! We sent copies out to some of the best indie bookstores around and they are reading it and loving it. The book came to us on a hot tip from Ysabeau Wilce and we are very happy to be sending it out into the world this May.
Also, because we're getting a cracking response from early readers!
"Archivist Wasp is a gorgeous and complex book, featuring a deadly girl who traverses an equally deadly landscape. Wasp won me over, and she's sure to find fans among teens and grown-ups alike."
— Phoebe North, author of Starglass
"A tremendously inventive and smart novel. Archivist Wasp is like Kafka by way of Holly Black and Shirley Jackson, but completely original. Highly recommended."
— Jeff VanderMeer, author of the Southern Reach trilogy
"A gorgeous, disturbing, compelling book with a smart, complicated heroine who bestrides her post-apocalyptic world like a bewildered force of nature. Reading it was a wild ride and a thoroughly satisfying one."
— Delia Sherman, author of The Freedom Maze
"Brutal post-apocalypse meets sci-fi techno-thriller meets a ghost story for the ages in this astonishingly original novel from Nicole Kornher-Stace. You've never read anything like Archivist Wasp, but once you have you'll be clamoring for more."
— Mike Allen, author of Unseaming
"One of the most revelatory and sublime books I've ever read, Archivist Wasp is a must-read for fans of post-apocalyptic fiction. Kornher-Stace is a genius, and I can't wait to see what she does next!"
— Tiffany Trent, author of The Unnaturalists
---
Wed 4 Feb 2015 - Filed under: Not a Journal., Kelly Link, Publishing | Leave a Comment | Posted by: Gavin
Names? Genres?
Hey, we just know what we love and when we can we publish it.
Great article in the Wall Street Journal by Anna Russell and Jennifer Maloney with shout outs to many favorite authors. Our new LCRW blurb:
"a 'zine, Lady Churchill's Rosebud Wristlet." — The Wall Street Journal
And this is all tied in to Kelly's new book, Get in Trouble, which, despite a houseful of colds and days of sick or snow days we are celebrating and getting Kelly ready to head out to a ton a great bookstores. Love the picture of Kelly, too!
---
Sat 31 Jan 2015 - Filed under: Not a Journal., Kelly Link | Leave a Comment | Posted by: Gavin
(Sign up for our email newsletter.)
Taking a break from the nonstop LCRW action (new issue in the works, bonus issue for summer!) I wanted to take a moment and celebrate Get in Trouble, the first new collection for adult readers in a decade from Kelly Link (my lovely spouse!), Small Beer cofounder, editor, art director, LCRW co-editor, etc., etc.! It has nine stories in it and it is a cracker.
Get in Trouble comes out on Tuesday February 3, 2015, in print, ebook, and audio from Random House. Excited does not begin to parse the feels, the oceanwide feels of seeing a new book from Kelly in print. The reviews have begun to appear, here are a few:
"The trick, of course, is that we can't stop reading, that we — like she, like so many of the characters in this collection — are hopelessly engaged." — David Ulin, Los Angeles Times

"A new Link collection is therefore more than just a good excuse for a trip to the bookstore. It's a zero-gravity vacation in a dust jacket."— Amy Gentry, Chicago Tribune
"Utterly addictive, finely wrought concoctions of fantasy and science fiction and literary realism and horror and young adult and old adult." — Isaac Fitzgerald, The Millions
"If you've ever lost something, if you've ever had to live without something you really and truly love, Link will break your heart with her stories, and you'll be glad." — Rebecca Vipond Brink, The Frisky
"[Link's] stories are like nothing else, dark yet sparkling with her unique brand of fairy dust." — Erin Morgenstern
"Utterly astonishing." — Peter Straub
"Get in Trouble offers further proof that she belongs on every reader's book shelf." — Karen Russell
"A combination of George Saunders's eerie near-reality mixed with Amy Hempel's badda-boom timing, plus a dose of Karen Russell's otherworldly tropical sensibility." — Library Journal
You can read two of the stories now: "The Summer People" and "I Can See Right Through You." If you enjoy it, order a copy wherever books are sold.
Kelly is about to go out on a book tour — if you miss these you might hear her on the radio. The one on Feb. 13th in Western Mass. should be a party, come by if you can!
Feb. 5, 7:30 pm
Greenlight Bookstore
686 Fulton St.
Brooklyn, NY 11217
Feb. 9 – 11
ABA Winter Institute
Grove Park Inn
Asheville, NC
Indie Bookstores, FTW!
11 Feb, 7 pm
Barnes & Noble – Upper West Side (with Emma Straub)
2289 BROADWAY
NEW YORK, NY 10024
Kelly Link in Conversation with Emma Straub Audience Q&A, Signing
12 Feb, 7:30 pm
Word Jersey City (with Lev Grossman)
123 Newark Avenue
Jersey City NJ 07302
Master of magic realism and "sorceress to be reckoned with" Kelly Link stops by to celebrate the release of her latest collection of short stories, Get in Trouble, with a signing and reading. She will be in conversation with fellow author and New York Times bestseller Lev Grossman (The Magician King).
13 Feb, 7 pm
Odyssey Bookshop (with A. B. Robinson)
9 College St.
South Hadley, MA 01075
After the reading everyone is invited to stay and have cupcakes and other treats. A. B. Robinson's poetry has appeared in TINGE as well as Industrial Lunch, which she currently co-edits. Her […]
16 Feb, 7 pm
BROOKLINE BOOKSMITH
279 HARVARD ST.
BROOKLINE, MA 02446
17 Feb, 7 pm
ELLIOTT BAY BOOK COMPANY
1521 10TH AVE
SEATTLE, WA 98122
"We've been waiting for this night to happen: Kelly Link, author of Magic for Beginners, Stranger Things Happen, and Pretty Monsters, makes this welcome Elliott Bay return for her dazzling new book of stories, Get in Trouble."
18 Feb, 7:30 pm
POWELL'S BOOKS
1005 W BURNSIDE ST
PORTLAND, OR 97209
— where the book is already #11 on the bestseller list: Go Portland!
19 Feb, 7:30 pm
The Booksmith
1644 Haight Street
San Francisco, CA 94117
"Kelly Link's newest short story collection Get in Trouble is fiction in its finest. Half realistic, half fantastical, each story does just what the title promises: it gets into trouble. Beloved by writers and readers alike, Link is an expert at creating brilliantly detailed, layered worlds pulsing with their own energy and life."
20 Feb, 7 pm
LITERATI BOOKSTORE
124 E WASHINGTON ST.
ANN ARBOR, MI 48104
Even moar events here.
---
Wed 28 Jan 2015 - Filed under: Not a Journal., Alan DeNiro, Ayize Jama-Everett, Karen Lord, Michael J DeLuca, Sofia Samatar | Leave a Comment | Posted by: Gavin
Look at me resisting writing Chitown! I am so strong.
What: Tuesday Funk with Alan DeNiro, Cameron McGill, Patty Templeton, Christa Desir and H.Melt, hosted by Andrew Huff and Eden Robins.
When: Feb. 3rd, 7 pm for 7:30 start.
Where: the Hopleaf (where the Bookslut readings used to be and very close to the excellent Women & Children First!), 5148 N. Clark St., Chicago 773-334-9851
Get ye along for there won't be another chance to see Alan until AWP in April — where we will have a reading, a table, a banner, but probably not 100 mugs on a table the way Isaac Fitzgerald had on The Rumpus table in Boston a couple of years ago. Wait. We could totally rip that off.
Alan might read from his latest book, Tyrannia, which if you like weird political poetic poemic polemic stories: is for you.
In other news: Sofia Samatar has been burning up the internet! Here are a few links to keep you busy while we work on getting her second novel The Winged Histories ready to drop next year: twitter · The Guardian · Post 45.
Also: Karen Lord's new novel The Galaxy Game just came out from Del Rey and is getting great reviews. You can read an interview with her here.
Ayize Jama-Everett is working on the final final line edits of The Liminal War. That book is going to Knock People Over.
Michael DeLuca was just out here in Western Mass. and we talked about his guest editing an issue of LCRW — and drank some delicious beer. He also shoveled our drive, whoa! Snow days!
---
Mon 12 Jan 2015 - Filed under: Not a Journal. | Leave a Comment | Posted by: Gavin
Doh. So many plans. Oh well.
Now I can spend more time planning my outfit for my photo op tomorrow night in the glass coffin at Holly Black's Odyssey Books launch party for The Darkest Part of the Forest. Cough.
---
Tue 6 Jan 2015 - Filed under: Not a Journal. | Leave a Comment | Posted by: Gavin
You may have seen on the internets that we're throwing out an extra issue of LCRW out into the world this year, this one to be edited by our own Head Brewer, Michael J. DeLuca. He is very fancy and can deal with e-subs. Me? Nope, still can't. Read about what he's looking for (and when) here.
What is 2015? An argument made a while ago by some people with calendar skills. It's year 44 for me, 5775 for others, Year of the Horse turning over to Year of the Goat.
What is LCRW? A zine! An occasional outburst. A burning sun shooting across the sky. Sometimes "accessible" sometimes "unique." Usually printed on paper. Full of great stories by writers you may or may not have heard of. No longer only available as a fridge magnet. Always available avec le chocolat or by email. Liable to outlast this website.
Happy new year! Hey, you never know, it might be. Here's to world peace, making the world a better place for everyone we can, and enjoying a few good books along the way.
---
Tue 23 Dec 2014 - Filed under: Not a Journal., audio, Ysabeau S. Wilce | 3 Comments | Posted by: Gavin
We've been celebrating one of the local Califa California papers recognizing the brilliance of Ysabeau S. Wilce's first collection of stories, Prophecies, Libels & Dreams.
"Ysabeau S. Wilce . . . writes like no one else. Her approach is playful and allusive, packed to the gills with clever wordplay, bizarre characters and outlandish events. Each tall tale is set in or around the Republic of Califa, an alternate, Aztec-influenced version of the Golden State from the 19th century, where magick is part of everyday life and wonders never cease."
And now the news from Audible: the audio book is now available.
So: let's have some pre-Christmas/Sunkiller/All Holidays fun. It's almost too late to buy gifts (although downtown Northampton has been hopping the last couple of days) and way too late to ship things (unless you own Fedex or something) so a code to download an excellent audio book such as Prophecies, Libels, and Dreams may just be what the situation demands.
We have half a dozen(!) copies of the audio book to give away and we're going to try and make it real easy:
Entry Rules:
Retweet the giveaway on Twitter, reblog on Tumblr, or comment on the post below to enter.
Please enter only once!
Giveaway is open to readers everywhere.
We'll use random.org to pick winners on December 24th at 12 pm EST.
Good luck!
Retweet/comment to enter to win a Free Audiobook of Prophecies, Libels, & Dreams http://t.co/tmvgjUply9 @crackpothall

— Small Beer Press (@smallbeerpress) December 23, 2014
---
Tue 23 Dec 2014 - Filed under: Not a Journal., chuntering on, music, shipping, Sofia Samatar, Throwing Muses | Leave a Comment | Posted by: Gavin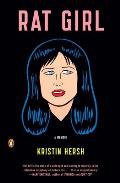 This morning brought to you by the sun which refuses to shine. Perhaps it is annoyed about the arrow I shot it down with the other day. I apologized and explained I was worried it would go away forever and we'd end up in a very boring (and short) dystopic future. The sun said it was not down with that and after chatting with the moon it promised to spin things up a bit and add a few minutes back to each day. At this point the whole southern hemisphere of the planet said, "Oi!" and I hid behind some boxes of books until they went away.
This morning also brought to you by the second printing of Sofia Samatar's A Stranger in Olondria which arrived in the office and in the warehouse this week. At last and yay!
This morning is also brought to you by the Throwing Muses's Hunkpapa (there are 4 comments on that page [where I think you can listen to the whole album!]: 1 offer to help with response, 1 comment, and 1 demand, which is a tiny look in at how people's expectations and demands on performers have changed. Expectations: so high! Politeness, where did you go?). Anyway, Hunkpapa which was the only Muses I could find this morning in the office. Luckily I have a cassette player here(!). I think I have it because of the single "Dizzy" and also the year 1989. I've been reading Kristin Hersh's memoir Rat Girl which is pretty fantastic. It's a real reminder that a writer (and a book) can have a voice unlike any other. There are sentences in there that read/sound like nothing I've read. The call out one-to-three line excerpts from the lyrics to her songs add a refractive perspective to the events. I'm almost done with the book and at that stage where I don't want to be finished it — this is where series fiction/nonfiction wins! — but there's no further memoirs, yet, so I'll just have to stick it back on the shelf and re-read it sometime.
This morning also brought to you by a day where we've caught up on shipping again (yay! — just a couple of orders that came in after I left the office yesterday), a day in which we've reduced the submissions to a near-manageable 2-foot stack with plans for reducing even that, and the very, very cheery news that there is some solid forward movement on our our John Crowley project. Yay!
---
Thu 18 Dec 2014 - Filed under: Not a Journal., sales, shipping | Leave a Comment | Posted by: Gavin
Friday morning update: Caught up again! usps.com says books shipped yesterday are scheduled to arrive Monday so you can still order today and fingers crossed they will arrive Tuesday!
Hey, we still have a couple of days — today and tomorrow — where the post office says that if you order from our site, since we're upgrading all US book orders to Priority Mail, the books should arrive by December 24th. It's been pretty great fun in the last week piling up the books and shipping them all out. The post office has been really busy!
Also: don't miss these signed books:
A Stranger in Olondria by Sofia Samatar paperback:
Questionable Practices by Eileen Gunn
(We also did quite a few ebooks!)
Exit, Pursued by a Bear by Greer Gilman
Stranger Things Happen (and other books) by Kelly Link
& even some random older books (After the Apocalypse by Maureen F. McHugh, Howard Who? by Howard Waldrop, oh I don't know!) all shipping free Priority (if only I could spell that) free until December 20th
---
Fri 5 Dec 2014 - Filed under: Not a Journal., free, free shipping, holidays, usps | Leave a Comment | Posted by: Gavin
We always include free domestic Media Mail shipping for Small Beer Press orders but from NOW until December 20th we're going to upgrade that: all domestic book orders will be automatically upgraded to Priority Mail shipping. This only applies to US domestic orders as international prices have, as we all know, gone nuts in the last few years, sorry. See Weightless for excellent worldwide ebook prices.
Not sure what to order? How about some new new new books? We published all of these in 2014:
(We also did quite a few ebooks!)
As well as a chapbook and 2 issues of LCRW (these 3 always include free first class mail shipping):
Then, there are Ursula K. Le Guin's The Unreal and the Real: Selected Stories, which were really just made for holiday presents:

Translations:
& even more more fabulous books . . . all shipping free Priority (if only I could spell that) free until December 20th:
---
Mon 1 Dec 2014 - Filed under: Not a Journal., holiday, housekeeping, post office, shapping, shepping, shipping, shopping, shupping, usps | Leave a Comment | Posted by: Gavin
Here's our quick annual note that holiday mail dates are coming up fast. Also, our office will be closed from December 24 – January 1, 2015 and, based on previous years, it is unlikely we will ship over that period. (Of course, Weightless is always open.)
Here are the 2014 last order dates for Small Beer Press — which are almost the same as every other biz else in the USA. Dates for international shipping are here.
We ship all books media mail for free in the USA. But: Media Mail parcels are the last to go on trucks. If the truck is full, Media Mail does not go out until the next truck. And if that one's full, too, . . . you get the idea. So, if you'd like to guarantee pre-holiday arrival, please add on Priority Mail.
| Domestic Mail Class/Product | Cut Off Date |
| --- | --- |
| First Class Mail | Dec-20 |
| Priority Mail | Dec-20 |
| Priority Mail Express | Dec-23 |
The First Class and Priority Mail International Shipping deadlines are . . . tomorrow! Eek. We can still ship your books if you order today!
---
Mon 24 Nov 2014 - Filed under: Not a Journal., Eileen Gunn, Ted Chiang | Leave a Comment | Posted by: Gavin
This weekend both Ted Chiang and Eileen Gunn were featured on WPR's To the Best of Our Knowledge. Both were interviewed about their collections (Stories of Your Life and Others and Questionable Practices) and both read excerpts from their stories: lovely!
---
Tue 18 Nov 2014 - Filed under: Not a Journal., Kelly Link, Kim Stanley Robinson, Peter Dickinson, Thoreau | Leave a Comment | Posted by: Gavin
Kelly is off to Santa Cruz, California, where she'll be on a panel on Thursday, November 20 at 4 p.m. with Karen Joy Fowler and Kim Stanley Robinson as part of Living Writers Series (free, open to the  public from 4:00-5:45pm in Humanities Lecture Hall 206.)
Which reminded me of a thought provoking essay Robinson published on Slate recently, "The Actual World: "Mount Thoreau" and the naming of things in the wilderness." Robinson reminded me that people are out there in the world (offline, really? Yes!) climbing, doing show and tell with Thoreauean objects on mountain tops, and getting out into the world. Slate — despite all the stickystickycruft on their site included many great photos which made the essay come alive as well as links (ah, the internet) throughout. The one I clicked and then left open as a tab for a week or so was this "Webtext on the Ktaadn passage from The Maine Woods." I haven't read The Maine Woods and am not sure I ever shall but this passage challenged me more to think about humanity and the world more than anything else I've read in a while:
I fear not spirits, ghosts, of which I am one, — that my body might, — but I fear bodies, I tremble to meet them.
In other Small Beer book news, Peter Dickinson's A Summer in the Twenties received a lovely review from the Historical Novels Review. Here's a sample:
Dickinson shows us the daily lives of both the upper crust, with their carpeted manor houses and petty intrigues, as well as the working poor, who live in noisy, crowded conditions. Intergenerational strife abounds, as children of all classes disappoint their elders by not becoming what they were brought up to be; the exchanges are witty yet full of meaning, illuminating the shift of power away from the old class system toward something new and unproven. Dickinson conveys a lot of excellent historical material in a thoroughly engaging narrative with enough suspense to keep readers entertained on multiple levels.
Fascinating to see that the book is categorized as "Jazz Age" — since it is set in the 1920s. Given the subject of the book, it would be fun to come up with other names for the time, "Age of Labor," something like that? Also, given that the LA Times just cut all their sick leave and vacation time, I figure it's about time to enter another age of labor. He said, optimistically.
---
Tue 18 Nov 2014 - Filed under: Not a Journal., Delia Sherman | Leave a Comment | Posted by: Gavin
It's been a great first week for Delia Sherman's first collection, Young Woman in a Garden. It already had a starred review from Publishers Weekly but then just before pub date, it was selected as one of Publishers Weekly's Best Books of the Year. Yay! Then we found out that in the current issue of Library Journal the book receives its second star! I didn't find the whole review online, but part of it can be found here:

In this first collection from Sherman (The Porcelain Dove; The Freedom Maze), what seems ordinary consistently veers into the extraordinary and often downright surprising. . . . Ranging in length and style, these tales are captivating and odd, with characters and settings fully and memorably fleshed out.
More fun: Jason Heller gives the book a cracking review on NPR:
Real magic, right next door, indeed; each of the 14 stories in Young Woman in a Garden deals with some version of that equation, and it's a testament to Sherman's award-winning knack for fabulism that she pulls off such impossibilities with whimsy, dazzle and heart — not to mention a sharp edge of darkness.
Delia is reading in New York in a couple of weeks (more exactitude? On December 2 with Ellen Kushner) as part of the NYRSF reading series, this one guest hosted by Claire Wolf Smith.
Should you have gotten this far and begun to wonder where your next clickityinternetclick will be taking you, here's a suggestion: one of Delia's fabulous stories from this here book. Here's "Nanny Peters and the Feathery Bride," originally published in The Magazine of Fantasy & Science Fiction, in February 1990 and brought to you by the magic of The Internet Tubes.
---
Fri 14 Nov 2014 - Filed under: Not a Journal., Alan DeNiro, Bookslinger | Leave a Comment | Posted by: Gavin
New this week on Consortium's Bookslinger app is Alan DeNiro's story "Dancing in a House" from his collection Tyrannia and Other Renditions. Tyrannia just got a great review from L. Timmel Duchamp on Strange Horizons.
Download the app and get reading here:
Bookslinger is a great way to try out a story from quite a few Small Beer collections, as well as books from many of the fab publishers Consortium distributes. Here's a few recent stories available on the app from books we've published:
Eileen Gunn's "Up the Fire Road" (from her collection Questionable Practices)
Howard Waldrop's Nebula and World Fantasy Award winning story  "The Ugly Chickens."
Howard Waldrop's "A Dozen Tough Jobs."
Bernardo Fernandez's "Lions" (translated by co-editor Chris N. Brown) from Three Messages and a Warning.
John Kessel, "Pride and Prometheus"
Kij Johnson's "At the Mouth of the River of Bees"
Georges-Olivier Chateaureynaud's "Delauney the Broker" (translated by Edward Gauvin)
Ray Vukcevich, "Whisper"
Maureen F. McHugh, "The Naturalist"
Karen Joy Fowler, "The Pelican Bar"
Kelly Link, "The Faery Handbag"
Benjamin Rosenbaum, "Start the Clock"
Maureen F. McHugh, "Ancestor Money"
Download the app in the iTunes store.
And watch a video on it here: http://www.youtube.com/watch?v=ySL1bvyuNUE
---
Sun 9 Nov 2014 - Filed under: Not a Journal., Awards, Cons, Sofia Samatar | 1 Comment | Posted by: Gavin
We are so, so happy to celebrate Sofia Samatar's novel A Stranger in Olondria receiving the World Fantasy Award. Congratulations and all joy to Sofia whose debut novel has been so widely recognized as a strong, inventive, and fabulous addition to the field. Besides the World Fantasy Award, Olondria has also received the British Fantasy and Crawford awards and was a Nebula and Locus finalist and Sofia won the John W. Campbell Award for Best New Writer.
Congratulations are due to all the nominees and the winners:
Life Achievement: Ellen Datlow and Chelsea Quinn Yarbro
Novel: A Stranger in Olondria, Sofia Samatar (Small Beer)
Novella: "Wakulla Springs", Andy Duncan & Ellen Klages (Tor.com 10/2/13)
Short Fiction: "The Prayer of Ninety Cats", Caitlín R. Kiernan (Subterranean Spring '13)
Anthology: Dangerous Women, George R.R. Martin & Gardner Dozois, eds. (Tor; Voyager)
Collection: The Ape's Wife and Other Stories, Caitlín R. Kiernan (Subterranean)
Artist: Charles Vess
Special Award – Professional: (tie) Irene Gallo, for art direction of Tor.com and William K. Schafer, for Subterranean Press
Special Award – Nonprofessional: Kate Baker, Neil Clarke, & Sean Wallace, for Clarkesworld
We spent the weekend in Arlington, VA, at the World Fantasy Convention catching up with many friends and meeting many new people. Our book haul was impressive! We came down from Massachusetts on the train with Kathleen Jennings whose illustration graces the cover of Olondria and throughout the weekend I was lucky enough to spend time with both Sofia and Kathleen. Part of the joy of the time was knowing that Sofia and Kathleen were comparing notes and that they were both looking forward to working on the cover of Sofia's next novel, The Winged Histories, which, along with a short story collection, Small Beer Press will publish.
Once they've arrived back from Virginia, we'll have a few signed copies of A Stranger in Olondria in stock (the hardcover will be out of print soon) as well as a few signed copies each of books from Ysabeau S. Wilce, Eileen Gunn, Nathan Ballingrud, Ted Chiang.
---
Sun 9 Nov 2014 - Filed under: Not a Journal. | Leave a Comment | Posted by: Gavin
We set out on Wednesday, October 8th, 2014, with eight mules and two packhorses. The mules carried our pineapples, books, and other items of domestic needs (couches, toasters, &c.) while for the most part we walked or sometimes lay down and let the ants carry us. We slept wherever the early sunsets found us: Springfield, Bridgeport, Baltimore, other places that are forgotten except for the bottles of brandy imprinted with their names and the somewhat happy memory of exchanging a carton of relatively new books to a M. Sturgis in New Amsterdam for a fine pair of shoes.
We arrived in the Crystal City and joined a parade of Readers, Writers, Publishers, Editors, Artists, and All Others Associated With the Fantastical Arts, that was heading to the Regency Hyatt. A time portal had been erected in Union Station, wherein we could also acquire timely appurtenances for a weekend in the Regency: wigs, collars, clothing, and so on. One Ms. Valentine advised us on our wardrobe and was kind enough to dispose of many of the inappropriate outfits in our trunks.
Once through the portal a TaxiFunicular took us all through the city and showed us many of the night sights before retracing its way back to our rooming house. We thanked the driver politely. Our rooming house had a cold box which puzzled us. But we used it to store our new clothes overnight and were most pleased by how refreshing they were in the morning.
Refreshed and ready to join the celebrations of the fantastic in literature, instead we immediately fled everyone we ever knew and spent the next two or three months two floors beneath the earth in the subterranean caverns where the purveyors of literature had been banished. Of course somewhere over our long journey down from our Northern home a carton or two of books had been misplaced so we applied for and were granted a special case one-time use telepathy license. We gathered many friends and strangers and sat in a helix pattern on the richly carpeted floor and sent messages to whomsoever might hear to ensorcell flights of herons to deliver replacements for our missing books. M. Berry in Amherst, Massachusetts, and M. Brown of Consortium in the Twin Cities of St. Paul and Minneapolis in Snowlandia were projecting their spirits into the aether and were able to magick the herons. Many, many thanks are owed to them!
As to one M. DeLuca who helped us time after time. Thank you, M.
Sometime in the first month we began to meet up with friends and associates from city gatherings past. It had been many years since last we'd attended this particular traveling convention of like-minded readers and we shook many hands, drank many toasts, hugged many people, bought many books, ached and ached and talked of our so-long-missed late friend Jenna Felice, admired the art, sold many more books, and were generally astounded and amazed by how many people there were, how many we saw, and how many we did not.
Early one morning we took a mule with us and we went out into the city of Arlington and found that the government in this city there is entrenched in every aspect of life so much that they even control the grocery markets and severely limit what can be sold. The market stall we found would only sell us strongly fortified drinks from the far southern parts of this country such as Kentucky or from that beautiful northern outpost of civilization, Scotland. We begged and pleaded for solid sustenance and they put bags of chipped and fried potatoes or small sacks of boiled peanuts in our hands. Was this really Regency life, we wondered. We filled our panniers with tiny bottles of these highly flammable drinks and walked hungrily back to the rooming house. It was just breakfast time when we returned and a Ms. Jennings directed us to the stairs and after happily tramping up eighteen flights we found there was food aplenty after all and, as many others were, we were well looked after by the Saints of the Penthouse Suite.
The weeks passed and we were informed there was an outpost of Thai food little more than a day's walk north. We did not even try to resist and found that although sober noodles could not be found, the drunken noodles sufficed.
One M. Rowe and Ms. Bond illustrated to us how to drink Kentucky Mashed Spirits and we found ourselves more and more happy to be educated in these esoteric spirits. Late one night we were shown the what was claimed to be Debbie Harry and Michael Lee Aday in a film together but how could we believe that such a thing existed that we'd never heard of? We did not.
As winter turned to spring we went forth less and less to the outside world. Down in the basement there were books, friends, fortified drinks full of cheer, energy, and future headaches, occasional snacks, tables to sleep under, and the never ceasing florescent lights. When high summer came one or two of the braver bookdealers packed up and took off for conventions that, so the rumor said, had bookrooms with windows. We were busy weaving our new pink T-shirts and did not pay attention and so we missed our chance to escape the basement.
Autumn came and one dark evening we were blindfolded and led to a charabanc. I do not know how long or how far we were driven but when it stopped we were all relieved to be taken into a house of Grecian wonders and our palates were amazed by four seasons of tastes. We were reminded of times and travels passed and also that we had left our families at home. We spent a week feasting and then the charabanc reappeared as if called by magic and we returned, as always, as if by a magnet in our souls, to the Regency. Oh that I could write of the wonders of the Regency. Even without a swimming pool it was a wonder of the world. Surrounded on all sides by huge and slightly similar rooming houses it stood silent and ready to stand down, waiting for the real monarch to appear, but always in place, ever ready to do the job thrust upon it.
By now we realized we must either fish or cut bait. Neither choice attracted us so we looked around and considered whether we should spend another winter in the Crystal City. We had by now found (and ridden and re-ridden and re-re-ridden the glass elevator) and had shared our excitement in it with the Rolling Thunder convention. We had sold many books, finished weaving the shirts and sold many of them. There were rumors: of Caribbean food in Union Station; that perhaps this fine convention might be winding down; that the time portal would close; that we had been outbid in the art show; that crystal miners were going to descend upon the Crystal City and mine it for crystal unicorns to sell at a thousand malls across the country. It was time to return home.
We said our goodbyes — and as always realized that we had missed many people: there are at least as many conventions as there are people — and packed up our last boxes of books. I will miss sleeping under that table but seeing the sun again more than made up for it.
After tears and hugs and promises that we will meet up again in some other past or future, Regency or otherwise, convention, we traded what we had left (tuppence and a pen that didn't leak too badly) for seats in a nonfunicular Taxi and this time were sprinted directly to Union Station. We found the excellent restaurant and carried with us a feast.
We set off on our return trip, this time on a train, to Massachusetts at 12:30 pm on November 9th, 2014. Awards were given out while we traveled and the train was in a complete uproar of joy that only calmed once we reached Connecticut. They say our train is approaching Springfield and that in seventeen minutes we will be allowed once more to step on land. I hope we can still walk on the still and solid earth after all these weeks on this train. I hope my sense of time returns before tomorrow. It is very very dark and the train hurtles (of course) through it. We ride on rails and there is no stillness. Our hearts are full from the days, weeks, months away, and we miss everyone already. Goodbye, goodbye, hello, we hope to see you again soon. We go home now, so tired, but full of joy.
---
Thu 6 Nov 2014 - Filed under: Not a Journal., LCRW | 1 Comment | Posted by: Gavin
Good news: a new LCRW is coming out! It's #31, December 2014, and I'm pretty sure it's made up of more than a hundred thousand letters, most of them in the right place. We're taking some to WFC this weekend and once we recover from the con and the train trip back subscriber, reviewer, and bookstore copies will shoot out all over the world, some avec le chocolat, some without. The ebook will be available and go out to subscribers next week.
There are two huge — and very different — stories that make up most of LCRW 31: Kathleen Jennings's "Skull and Hyssop" and Owen King's "The Curator." I'll leave it to you to decide which one is more your cup of tea, or, if you're more like Kelly and me, maybe it will be both. Earlier this autumn I was temporarily overwhelmed with fennel and so I asked for help from Chef in Chief Nicole Kimberling. She has many great tips in her latest column, "Crazy-Sexy Agriculture." Keep it on file!
The cover is indeed by our 5-year-old daughter. She is much enamored of rats — Templeton from Charlotte's Web was the first, since then the fascination has only grown. This is a picture of many people and many rats. If you'd like to see the full image, click this:
And in the meantime, here's the table of contents:
Fiction
Jessy Randall, "You Don't Even Have a Rabbit"
Goldie Goldbloom, "Never Eat Crow"
Kathleen Jennings, "Skull and Hyssop"
Owen King, "The Curator"
Sarah Micklem, "The Necromancer of Lynka"
Nonfiction
Nicole Kimberling, "Crazy-Sexy Agriculture = CSA"
About the Authors
Poetry
Lesley Wheeler, "Four Poems"
Cover
Ursula Grant
---