Tue 18 Oct 2016 - Filed under: Not a Journal., Ursula K. Le Guin | Leave a Comment | Posted by: Gavin
There is an interview with the excellent Ursula K. Le Guin by Bryan Hood in the Guardian today (I love all the recent photos of her here [and in The Nation], what joy there is there, what sharpness) in which, among all the other survey works recently published, Words Are My Matter gets a mention:
Rounding out the quartet is Words Are My Matter, a collection of the writer's recent nonfiction. Le Guin may not have written a novel since 2008's Lavinia, but the always sharp, frequently funny, and unfailingly confident compilation of essays, lectures and book reviews show she hasn't stopped working.
No she hasn't stopped! What a joy it is to publish this book — ok, yes, it's a joy to publish aalll of our books, otherwise, what's the point?! — and to see it read out in the world. There is something about having all the words between two covers that gives them a weight and a consequence. We can see all (some!) of the authors through their work and arguments. And here Le Guin is arguing for a broad inclusive world where walls are not what we're erecting, rather, we see the differences and live with each other. It's a hard task, but we might even be up to it. We have these handy units of communication that we can use with each other to try and understand, these words, so many words. And Le Guin, she uses them to well. Words are indeed her matter and she shows as well as tells us that Words Matter.
---
Wed 12 Oct 2016 - Filed under: Not a Journal. | Leave a Comment | Posted by: Gavin
It's a great week for Ursula K. Le Guin and her readers. I've lifted this wholesale from Ursula's website — which I recommend, of course, for poking around in and finding interesting things. Words Are My Matter is shipping out and catching fire: four books in one season is definitely the way to go:
THIS IS THE WEEK THAT IS!
10 October 2016
8 October 2016
6 October 2016
5 October 2016
3 October 2016
---
Thu 6 Oct 2016 - Filed under: Not a Journal., Ursula K. Le Guin | Leave a Comment | Posted by: Gavin
There's just under two weeks to go until the official publication date* of our forthcoming collection of Ursula K. Le Guin's recent nonfiction, Words Are My Matter, and in the run-up to that and celebrating the recent Library of America collection, The Complete Orsinia, and the two huge collections of short fiction (one of which may be very familiar to readers here) from Saga, The Unreal and the Real and The Found and the Lost, there's an article on Le Guin in the Nation
"The collection articulates Le Guin's belief in the social and political value of storytelling, as well as her fear that corporatization has made the publishing landscape increasingly inhospitable to risk-takers, to those who insist on other ways. This is a real problem, particularly if we can't count on fresh water from the well of Le Guin's imagination. In a year stalked by the long shadows of authoritarianism, ecological collapse, and perpetual war, her writing feels more urgent than ever."
as well as one in the Washington Post by Michael Dirda where he writes the book
"Spills over with insight, outrage and humor. In 'Making Up Stories,' Le Guin implores her audience not to ask where she gets her ideas: 'I have managed to keep the address of the company where I buy my ideas a secret all these years, and I'm not about to let people in on it now.' Of Dr. Zhivago, Le Guin confesses that 'I now realize how much I learned about how to write a novel from [Boris] Pasternak: how you can leap across miles and years so long as you land in the right place; how accuracy of detail embodies emotion; how by leaving more out you can get more in.'"
And: there's a long profile by Julie Phillips coming up in the New Yorker. In the meantime, here's the final Table of Contents for Words — some of these reviews are online and we will be adding links soon:
Table of Contents
Foreword
Talks, Essays, and Occasional Pieces
The Operating Instructions
What It Was Like
Genre: A Word Only a Frenchman Could Love
"Things Not Actually Present"
A Response, by Ansible, from Tau Ceti
The Beast in the Book
Inventing Languages
How to Read a Poem: "Gray Goose and Gander"
On David Hensel's Submission to the Royal Academy of Art
On Serious Literature
Teasing Myself Out of Thought
Living in a Work of Art
Staying Awake
Great Nature's Second Course
What Women Know
Disappearing Grandmothers
Learning to Write Science Fiction from Virginia Woolf
The Death of the Book
Le Guin's Hypothesis
Making Up Stories
Freedom
Book Introductions and Notes on Writers
A Very Good American Novel: H. L. Davis's Honey in the Horn
Philip K. Dick: The Man in the High Castle
Huxley's Bad Trip
Stanislaw Lem: Solaris
George MacDonald: The Princess and the Goblin
The Wild Winds of Possibility: Vonda McIntyre's Dreamsnake
Getting It Right: Charles L. McNichols's Crazy Weather
On Pasternak's Doctor Zhivago
Examples of Dignity: Thoughts on the Work of José Saramago
Arkady and Boris Strugatsky: Roadside Picnic
Jack Vance: The Languages of Pao
H. G. Wells: The First Men in the Moon
H. G. Wells: The Time Machine
Wells's Worlds
Book Reviews
Margaret Atwood: Moral Disorder
Margaret Atwood: The Year of the Flood
Margaret Atwood: Stone Mattress
J. G. Ballard: Kingdom Come
Roberto Bolaño: Monsieur Pain
T. C. Boyle: When the Killing's Done
Geraldine Brooks: People of the Book
Italo Calvino: The Complete Cosmicomics
Margaret Drabble: The Sea Lady
Carol Emshwiller: Ledoyt
Alan Garner: Boneland
Kent Haruf: Benediction
Kent Haruf: Our Souls at Night
Tove Jansson: The True Deceiver
Barbara Kingsolver: Flight Behavior
Chang-Rae Lee: On Such a Full Sea
Doris Lessing: The Cleft
Donna Leon: Suffer the Little Children
Yann Martel: The High Mountains of Portugal
China Miéville: Embassytown
China Miéville: Three Moments of an Explosion
David Mitchell: The Bone Clocks
Jan Morris: Hav
Julie Otsuka: The Buddha in the Attic
Salman Rushdie: The Enchantress of Florence
Salman Rushdie: Two Years, Eight Months, and Twenty-Eight Nights
José Saramago: Raised from the Ground
José Saramago: Skylight
Sylvia Townsend Warner: Dorset Stories
Jo Walton: Among Others
Jeanette Winterson: The Stone Gods
Stefan Zweig: The Post Office Girl
The Hope of Rabbits: A Journal of a Writer's Week
* We are shipping copies out and the ebook is now available on Weightless.
---
Wed 5 Oct 2016 - Filed under: Not a Journal., Juan Martinez | Leave a Comment | Posted by: Gavin
Every now and then we get sent short story manuscripts (wait, every week. Every day?) and sometimes they strike us (ouch) as a good fit and sometimes not. A little while ago (um, years: Juan mentioned the manuscript to us at the AWP Conference in Boston) we were lucky enough to be sent Juan Martinez's debut collection Best Worst American for consideration: and we consider it good; nay, hilarious; dark, deep; packed to the gunnels with short short stories and some longer. How good? How many? Rebecca Makkai says:
"These 24 wide-ranging stories are the gut-punch kind: intense, innovative tales that skew your vision for the rest of the day. Martinez writes with a sharp eye and a sharp tongue, and his characters — often alone and unloved, often haunted — are worthy observers of both the horrors and wonders of this world."
— Rebecca Makkai, Music for Wartime
Read one here: "After the End of the World: a Capsule Review" and more here.
---
Mon 3 Oct 2016 - Filed under: Not a Journal., Freebies, Lydia Millet | Leave a Comment | Posted by: Gavin
Here we go again: giving away books. We're celebrating the January publication of the final novel in National Book Award longisted Lydia Millet's middle grade Dissenters trilogy: THE BODIES OF THE ANCIENTS by giving away 10 copies of the first novel in the series, THE FIRES BENEATH THE SEAS: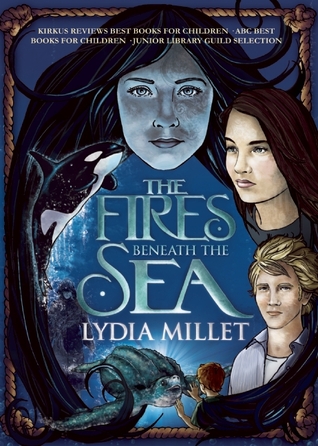 ---
Mon 3 Oct 2016 - Filed under: Not a Journal., Jeffrey Ford, Ursula K. Le Guin | Leave a Comment | Posted by: Gavin
Perhaps you and your family and/or friends exchange horrible gifts and favors on Halloween? Perhaps you've been wondering what to give your demonic friends who seem to have all the slavering zombie tchotchkes in the world? Publishers Weekly says Jeffrey Ford's A Natural History of Hell is:
This is the perfect reader-who-has-everything gift for fantasy fans with a literary bent or vice versa. Ford brilliantly cross-pollinates the grim suburban settings of literary fiction with fantastical elements, adding dashes of humor and empathy to provide some light in dark days.
Also on the sf&f part of the Holiday Gift Guide are the new one-volume hardcover edition of Ursula K. Le Guin's The Unreal and the Real as well as the huge new book of collected novellas, The Found and the Lost, Nisi Shawl's Everfair, and N.K. Jemisin's The Fifth Season.
Anyone who received all five books would be a lucky reader indeed!
---
Mon 26 Sep 2016 - Filed under: Not a Journal., Joan Aiken | Leave a Comment | Posted by: Gavin
Just came across this article by Ryan Porter in the Toronto Star from late July which has a nice rec. for The People in the Castle. Anything about keeping warm is suddenly of interest as the temperatures take a quick plunge here in Western Mass.:
"We love to read about humanity's dark side — here, a few writers on the books they've written to send a chill up your spine."
"Though the late fantastical British writer is best known for her children's literature, this short story collection, edited by Aiken's daughter Lizza and the 2016 Pulitzer Prize for Fiction finalist Kelly Link, compiles tales of the surreal and supernatural suited for an adult audience. 'A Leg Full of Rubies' features a doctor whose own mortality is measured out by the grains of sand in an hourglass; 'A Portable Elephant' imagines a world where a live animal companion is required to buy passage across a border. 'She was one of those writers who made me think you can be funny while telling a scary story,' Link says. 'You can still write really fresh contemporary takes on a classical ghost story.'"
---
Tue 20 Sep 2016 - Filed under: Not a Journal., Juan Martinez | Leave a Comment | Posted by: Gavin
"Forsaken, the Crew Awaited News from the People Below"
by
Juan Martinez
Read it on McSweeney's.net and in Best Worst American coming in February.
---
Thu 15 Sep 2016 - Filed under: Not a Journal., Freebies, John Crowley | Leave a Comment | Posted by: Gavin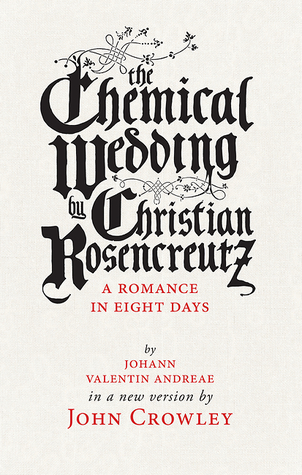 ---
Mon 12 Sep 2016 - Filed under: Not a Journal., John Crowley | Leave a Comment | Posted by: Gavin
Kirkus Reviews just released their fascinating and quotable review of John Crowley's forthcoming The Chemical Wedding. The book is at the printer — the Kickstarter hardcover edition is almost done — and it will be great fun seeing this one out there in the world. The first printing of the paperback will be in red and black ink, too, as we ran some extra interiors after the hardcover print run, how nice will that be? It will be so nice, nay, beautiful.
The Chemical Wedding doesn't come out until November but with the chill in the air early this morning that suddenly does not seem that far away, wow. In the meantime, enjoy the apples, the leaves as they start to turn, and this early take on the book:
"Gnostic gnovelist Crowley (Aegypt, 2013, etc.) goes to the well in this rendering of the Ur-text of Rosicrucianism.
After a chemical romance, why not a chemical wedding? Christian Rosencreutz was playing with a dangerous combination of elements, or perhaps Platonic solids, when, four centuries ago, he concocted a strange symbolic tale involving a quest in a land where, in an imposing castle, a king and queen are to marry. But odd things are happening, as our protagonist learns over the course of his eight-day journey to this wacky place; for one thing, there's a bird fed on a very special kind of blood, "the blood of the beheaded royal persons, diluted with the waters we had prepared," which causes the thing to grow visibly and measurably even as it imbibes. If that sounds like a chemical reaction to you, then it's for good reason; Rosencreutz was an alchemist of note, and this odd novel was meant to impart his teachings. Or was it? Crowley casts doubt in his introduction on Rosencreutz's sincerity, noting that the book was, in his words, a ludibrium, "a word with more than one shade of meaning: joke, play, nonsense, ridiculous thing." Elsewhere Crowley ventures the view that the book is the world's first science-fiction novel, but he leaves that claim half-defended and imperfectly at that. (Yes, it's a novel. Yes, it has science. That does not make it science fiction.) Like certain prophets closer to our own time, Rosencreutz makes it clear in this heavy-handed allegory that his brilliance is not for the unwashed and that he's not allowed to reveal all he knows ("I'm still forbidden to tell it… and other things that later I was told I shouldn't reveal"). Crowley undoes some of Rosencreutz's formality with his loose, slangy rendering, making the joke seem even jokier. Literature it's not, but it's a fine specimen of literary-ish mumbo jumbo.
A curiosity, but just right for the budding New Age-inclined alchemist of the household."
---
Wed 31 Aug 2016 - Filed under: Not a Journal., Gavin J. Grant, health insurance, Interviews, MassHealth | Leave a Comment | Posted by: Gavin
Here's a short interview I did with the AWP Moveable Type blog:
How did Small Beer Press begin? What was the goal when starting the press?
I started a zine while I was temping in Boston. My then-girlfriend-now-wife, Kelly Link, started helping out with the second issue. Looking back, publishing chapbooks and the books seems so inevitable from that start. It didn't feel that way then. The goal was to publish something that I wasn't quite finding enough of in the world, writing that refracted back to the reader something of the true weirdness of the world, of us monkeys walking on our hind legs on our one little planet, worrying about health insurance and being alone in the universe. [more]
What's with the title of this post? In the UK (at least in England, Wales, and Northern Ireland, not so much in Scotland) the government has been slashing the National Health Service budget. The results: not great.
Here in the US almost everyone I know lives in fear of getting sick because none of us know what our health insurance will cover and how much of a hit the final bills will be. I really hope the UK does not follow the US and switch to this disaster* of a health care system.
* Massachusetts is an exception and long may it continue!
---
Thu 28 Jul 2016 - Filed under: Not a Journal., Freebies, Goodreads, Juan Martinez | Leave a Comment | Posted by: Gavin
---
Tue 19 Jul 2016 - Filed under: Not a Journal. | Leave a Comment | Posted by: Gavin
And there, there, and there. There being mostly Pokestops along the US mail routes, although some people may already have their copies. Lucky readers! I brought some to Readercon in Quincy and had fun selling and distributing a few there, but last week I was too filled with despair at the world to actually mail the new issue out, sorry.
Hello World, said the zine, and: boom, out it goes. Contributors! Reviewers! Subscribers! Random surprised people! Whee, away it goes. What it? It a zine, human, a zine. (Not a multivalent being that alternates state of being on this pattern: zine/human/zine.) What's it about? Tell us! It's about four ounces, ~110 grams. There is a whole page, 1 WHOLE PAGE of the internet devoted to its existence and it can be found here: http://smallbeerpress.com/lcrw/2016/07/05/lady-churchills-rosebud-wristlet-no-34/ Type that in your browser's address bar and by the magic of the Great Two-Headed Bat God you will see that page. Amazing, no? Yes.
The cover is by Kathleen Jennings, who dropped by here just before Readercon. She had lots of finished drawings and illustrations for our forthcoming Wind in the Willows sequel, The River Bank by Kij Johnson, as well as so many other beautiful things that she was carrying with her on to New York, Chagford in England, and to some kind of Icelandic artist residency. Sounds lovely!
Inside the zine? So many things. Stories, poetry, author bios, and a cooking column — I keep typing cookling column, something to do with Nicole's surname. Because as part of the celebration of a new issue coming out, I added another of LCRW cooking columnist Nicole Kimberling's earlier columns, this one from LCRW 28, to the site: go get some tips about Feeding Strays now.
---
Mon 18 Jul 2016 - Filed under: Not a Journal., summer | Leave a Comment | Posted by: Gavin
To everyone for ordering books and meaning that among the many bills I can pay there is the important summer one of AIR CONDITIONING! If/when the apocalypse comes, I will swap books for canisters of compressed cold air. (That's today's postapocalyptic biz idea. Go wild. Or Wilde.)
---
Fri 15 Jul 2016 - Filed under: Not a Journal., Juan Martinez | Leave a Comment | Posted by: Gavin
Who? Juan Martinez.
What? Best Worst American
When? Next year. When we're all calmer, smarter.
In the meantime, one reader says:
"I feel sure that some smart and appreciative person will praise Juan Martinez for his 'skewed vision,' but Martinez's view of the world is startlingly clear. It's just that the rest of us haven't caught up yet. Deep and comic and deeply comic, his is a collection of wonders for any human to enjoy."
—Jack Pendarvis
Read one of the stories on Conjunctions: "The Coca-Cola Executive in the Zapatoca Outhouse."
Juan (unlike us) is on Instagram:
---
Thu 7 Jul 2016 - Filed under: Not a Journal., Juan Martinez | Leave a Comment | Posted by: Gavin
Not worst. There are so many ways we could talk about the title of Juan Martinez's first collection — Best Worst American — coming next February. So many ways we could contribute to the current political conversation. Is it a conversation? Is anyone listening? Or is it just shouting. Not sure.Gliding on by all that for the moment (vote, y'all), here's one early reader's reaction to the book:
"Juan Martinez's Best Worst American is filled with droll, cunning, funny, and formally innovative stories that fall somewhere between stand-up comedy and literary fiction. These excellent works mark him as a writer both to read and watch." — Tom Bissell
More on the book TK as reaction filters in. There are many, many excellent short stories in it. You can read one here, "Strangers on Vacation: Snapshots" on McSweeney's. I think you will enjoy the book.
Also, Juan (unlike us) is on Instagram:
---
Fri 1 Jul 2016 - Filed under: Not a Journal., Benjamin Rosenbaum, Bully Pulpit Games, Fiasco, Kelly Link | Leave a Comment | Posted by: Gavin
I'm very excited to announce a completely new thing today: the Stranger Things Happen + Fiasco Bundle!
A couple of years ago Benjamin Rosenbaum proposed a Fiasco playset based on Kelly's collection Stranger Things Happen. Fiasco is a storytelling game where players make up and tell each other stories with different playsets that allow them to bring in different elements, tropes, and tones to the stories. Ben wrote the playset and Steve Segedy of Bully Pulpit Games put the bundle together.
The bundle is $14 and exclusively available on Weightless Books and on the DriveThruRPG site, and comprises full sets of digital files (epubs, mobis, pdfs) of:
Get the Bundle.
About Fiasco

"Fiasco is one of the greatest storytelling RPGs I've ever played. I highly recommend it."
— Wil Wheaton
About Stranger Things Happen

Stories from Stranger Things Happen have won the Nebula, Tiptree, and World Fantasy Award. Stranger Things Happen was a Salon Book of the Year, one of the Village Voice's 25 Favorite Books of 2001, and was nominated for the Firecracker Alternative Book Award.
"Pity the poor librarians who have to slap a sticker on Kelly Link's genre-bending, mind-blowing masterpiece of the imagination, Stranger Things Happen."—Karen Russell, author of Swamplandia, for NPR's You Must Read This
"My favorite fantasy writer, Miss Kelly Link."
—Alan Cheuse, NPR, All Things Considered
About The Ant King and Other Stories
* "Give him some prizes, like, perhaps, "best first collection" for this book."
—Booklist (Starred review)
"A terrific range of tales, showcasing an active, playful mind and a gleeful genre-blender."
—Aimee Bender
"Ben Rosenbaum is one of the freshest and finest voices to appear in science fiction in many years. The stories collected in The Ant King demonstrate his astonishing versatility, his marvelous imagination, and his ready wit."
—Jack Womack
---
Tue 21 Jun 2016 - Filed under: Not a Journal., John Crowley, Ursula K. Le Guin | Leave a Comment | Posted by: Gavin
In between the things I'm not doing here is something good about a book coming sooner than soon! (This is not Jeff Ford's book which comes out next month!)
Words Are My Matter is in the top 10 of the Publishers Weekly Fall 2016 Adult Announcements: Essays & Literary Criticism. Yay!
---
Tue 14 Jun 2016 - Filed under: Not a Journal., Ted Chiang | 3 Comments | Posted by: Gavin
Today is publication day for the latest edition of Ted Chiang's first and — until at least next year — only collection of short fiction: Stories of Your Life and Others — the title story of which is being made into a movie I'm very much looking forward to seeing starring Amy Adams, Jeremy Renner, and Forest Whitaker.
Ted has won just about every award going for his incredibly compassionate stories of us poor humans and our interactions with our own technologies. Amazingly, for someone who is obviously brilliant and widely recognized for it, he is also one of the nicest people I've ever met.
Stories of Your Life was first published by Tor in 2002 and was reprinted by Small Beer in 2010. Last year Penguin Random House bought the rights from us as part of a larger deal that included Ted's next as-yet-untitled collection — which perhaps is burying the lede if you hadn't heard that part. Can't wait to read that book when it comes!
In the meantime, congratulations to Ted and a hat tip of respect to everyone at PRH who bought the books and at Vintage where they must be celebrating having this book as part of their list.
---
Fri 10 Jun 2016 - Filed under: Not a Journal., Free books, Jeffrey Ford | 3 Comments | Posted by: Gavin
You have one week to enter to win a free copy of Jeffrey Ford's mind melting A Natural History of Hell: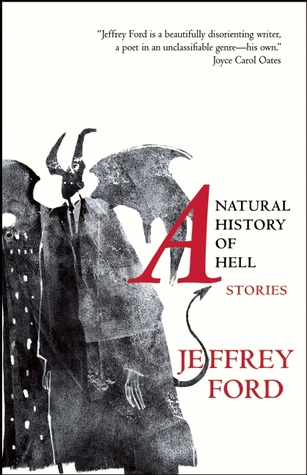 ---
Tue 7 Jun 2016 - Filed under: Not a Journal., ebooks, Humble Bundle | 1 Comment | Posted by: Gavin
At 2 pm EST tomorrow the Intoxicating Extraordinary Small Beer Press Humble Bundle will expire and with it the chance to pay what you want for so many of our books will be gone, gone, gone.
We don't do ebook sales very often but this one has a huge direct benefit to the authors, the press, and organizations we love: Worldreader and Franciscan Children's who can be added under the Choose Your Own Charity:
---
Fri 3 Jun 2016 - Filed under: Not a Journal., John Crowley, kickstarter | Leave a Comment | Posted by: Gavin
25 days ago we launched our Kickstarter and in about 3 short hours it will be done. It's been interesting to see the last minute changes a lot of backers are doing. One person will switch to a different reward, freeing up one of the limited rewards and boom, 2 minutes later, that one's taken again. Fun also to see how many people are ordering two, three, or five copies.
Today to celebrate, after picking up the kid — who, happily, has of course no idea about any of this — I am going to the Florence Pie Bar and Evolution Cafe to get some desserts. May have to stop at the beer store, too. Then we will head off up into the hills to try and find John Crowley and celebrate the forthcomingness of the hardcover edition!
---
Wed 25 May 2016 - Filed under: Not a Journal. | 2 Comments | Posted by: Gavin
The Storybundle: 8 short story collections including Karen Joy Fowler's What I Didn't See and Elizabeth Hand's Errantry.
The Chemical Wedding Kickstarter!
At 2 pm EST . . . And please consider adding Franciscan Children's under the Choose Your Own Charity, we thank you very much!
---
Tue 24 May 2016 - Filed under: Not a Journal., Cons, Sofia Samatar | Leave a Comment | Posted by: Gavin
I was very happy to see The Winged Histories receive its second starred review, this one from Publishers Weekly. Here's a snippet:
"Perpetually and pleasantly startling and unexpected. Her prose is by turns sharp and sumptuous, and always perfectly controlled. Samatar's writing strongly recalls Guy Gavriel Kay's fantasy, which reads like historical fiction, but there are strains here too of Jane Austen and something wilder."
(BTW, we have signed copies from AWP if you'd like one.)
The timing of this review is fortuitous as this coming weekend Sofia is one of the three guests of honor at WisCon 40. I don't know which Wiscon was my first — I think I will ask Kelly who has a better memory and will confirm that, no, I was not at the first one despite being the average seven year old reader of all things who would have enjoyed it. But I have many happy memories from going to many of them over the years, and a few crap memories, too, but c'est la vie, yes? The harassment policies are stronger now and I am more likely to speak up for myself in a way I did not in the past. Ach, youth. I wonder if in 20 years time I will look back at me now and still say, Ach, youth? (Hey, if the world has not flooded by then, sure.)
One of the things I have long loved about WisCon is the self selection of the attendees. Pretty much anyone who wanders into a convention tagged feminist science fiction has done some serious thinking about the state of the world — and whether we agreed or not, I've been to many panels (and parties, and conversations sitting on the floor of the hallway) where the conversations about where humanity is and where it is going are second to none.
I also love the speeches (wow!), the consuite (who knows when a snack is needed?), the Tiptree dessert sale (best reason ever to eat a plate or two of desserts), the opening night at Room of One's Own, State Street restaurants, the art show and the auction — I have a few things from the auction that are still prize possessions. And of course, I love the book room, but, hey, that would not be a surprise. There are so many good publishers and bookstores. For the past half dozen years our friend David Schwartz has run the Small Beer tables, and he's at it again this year. If you're there, say hi. Hi, Dave!
I am sorry to miss it this year. Maybe next? I had a great time last year — although I ran a lackluster party which did not hold a candle to previous parties, sorry attendees! Sometimes the energy is there, sometimes you flip the switch and nothing happens. Eek. Besides, this decade the Floomp is the one and only place to be. How do I know? I saw photos from last year while I was babysitting. (The childcare at WisCon is topnotch and much appreciated.)
I will miss friends, strangers, seeing Sofia and Nalo feted, wandering around the farmer's market, escaping to Michelangelo's and attending a reading there anyway, and so many more things. It will be a fun, fast weekend, filled with the possibilities of bending the future into better shape and I hope everyone there has a grand time.
---