Sat 31 Dec 2016 - Filed under: Not a Journal., Greer Gilman, LCRW, Nathan Ballingrud, Nicole Kornher-Stace, Ted Chiang, Ursula K. Le Guin | 1 Comment| Posted by: Gavin
On the last day of the year: a quick fly-by on Small Beer books. In 2016 we (on purpose) published the fewest number of books we've done for a while and an unusual ratio of hardcovers to paperbacks — it's also hard to properly count them. We published two trade paperbacks (Jeffrey Ford's A Natural History of Hell and John Crowley's The Chemical Wedding) but did we put out three hardcovers (Joan Aiken's The People in the Castle, Sofia Samatar's The Winged Histories, and Ursula K. Le Guin's Words Are My Matter*) . . . or four or seven — including the Kickstarter there were three hardcover editions of The Chemical Wedding. . . .
All but The Chemical Wedding received starred reviews and ended up on Best of the Year lists and I toast each and every author. (Or, I will tonight!)
* A moment to celebrate: Words Are My Matter was our third title with Ursula K. Le Guin after her translation of Angélica Gorodischer's Kalpa Imperial and her two volume The Unreal and the Real.
And even though we only published five titles (plus that fun but total time sink Kickstarter) I manage to be behind with so many things. Even when I reduced the number of books we published, I'm still behind. But! There are so many things to fill me with despair! So many interesting people on twitter! So many leaves to pick up on the walk to school. So many books to reprint — sneaked that last one in. I don't think I've ever gathered in one place which books we reprinted in one year so here goes:
Nathan Ballingrud's first collecton, North American Lake Monsters. Third printing — this book has legs! (Horrible things happen to those legs in at least one of the stories, but, still, legs!) The good news: Nathan is working on his next collection.
Naomi Mitchison's novel Travel Light. Second printing. I read the first part of this to our 7-year-old who is part dragon herself and she really enjoyed all the parts with Uggi and the other dragons. She has the proper disregard for heroes, at least sometimes.
Ursula K. Le Guin, Words Are My Matter. The first printing was in October and the second in December — could I have increased the first print run? Yes. But I am so good at overprinting, so ordering a print run that was 220+% of the initial orders seemed like a solid call. Ordering another 50% of that first run was fun.
— A reprint not of our own: The Unreal and the Real in one volume, not two, with one extra story by Joe Monti at Simon & Schuster/Saga as part of a raft of Le Guin titles that they will publish including at some point a Charles Vess illustrated Complete Earthsea book I am very much looking forward to.
Another reprint not our own: Ted Chiang's collection Stories of Your Life and Others (aka Arrival) by Vintage. The movie of the title story has made $90 million in the USA alone and the paperback edition was on the New York Times bestseller lists for four weeks which translates into thousands and thousands more readers for Ted's fabulous stories. Sometimes, no, wait, very infrequently, things go right.
Nicole Kornher-Stace's YALSA Best Fiction for Young Adults 2016 novel Archivist Wasp. Third printing, May 2016. A book that blew out the door and keeps on going. As with Nathan above, Nicole is working on her next book.
Greer Gilman, Cry Murder! in a Small Voice. Second printing, March 2016. The first of Greer Gilman's Ben Jonson, Detective novellas. Dense, bloody, funny, fantastic. Wait, I see a pattern here: Greer is also working on her next book. Writers write!
I think that's it: five new titles and five reprints plus the de rigueur two issues of LCRW — thank you writers, subscribers, and booksellers for getting behind the only zine named after a Brooklyn girl who moved to London, married a Lord who probably had the syph, and published her own fancy fancy literary journal.
Sometimes in the past I've posted year end Small Beer bestseller lists but I find them oddly hard to do: should I list books shipped from our lovely distributor, Consortium (now owned by Ingram)? But what about website and bookfair sales? Books shipped out from Consortium, can and will be returned, sometimes months later. Should I post Bookscan rankings? Bookscan only seems to capture about 30-50% of actual sales — which I always forget when I look at their reports, oops, but is very clear when I look at sales/return numbers from Consortium.
Either way, we sold a lot of books in 2016: thank you. In 2017 we have many books planned and — if all goes well — more reprints. No Kickstarter, at least, I don't think so right at this moment in the middle of inventory and preparing for 1099s and so on. There is a Howard Waldrop project kicking around…. We'll see. Two more issues of LCRW FTW. We will go to AWP in Washington, DC, in February and Kelly is teaching at Tin House in Portland in July. I just received an update (no real movement, but the possibility of movement) on a secret project we've been slowly trying to make work for at least five years — it may not work, c'est la vie in publishing: try and make something happen for years, sometimes it flames out, disappears, or ends up elsewhere but if it ever did come together, wow, what fun.
And at the very end of this year I signed a contract and sent of a check for a short story collection that has been a long time in the making — but more on that in the new year: more books, more cheer, and of course: more fighting for freedom, equality, and justice for all. Happy new year to you and yours.
---
Fri 30 Dec 2016 - Filed under: Free Stuff to Read, Short Stories, Karen Joy Fowler | 1 Comment| Posted by: Gavin
(Originally published in LCRW 20.)
Charlotta was asleep in the dining car when the train arrived in San Margais. It was tempting to just leave her behind, and I tried to tell myself this wasn't a mean thought, but came to me because I, myself, might want to be left like that, just for the adventure of it. I might want to wake up hours later and miles away, bewildered and alone. I am always on the lookout for those parts of my life that could be the first scene in a movie. Of course, you could start a movie anywhere, but you wouldn't; that's my point. And so this impulse had nothing to do with the way Charlotta had begun to get on my last nerve. That's my other point. If I thought being ditched would be sort of exciting, then so did Charlotta. We felt the same about everything. Read more
---
Tue 20 Dec 2016 - Filed under: Not a Journal., Juan Martinez | Leave a Comment| Posted by: Gavin
We had a placeholder cover for so long but hey, at last, before even the end of the world, here is the actual and real* cover for Juan Martinez's debut collection Best Worst American which we're publishing next February.
And here is a story from the book, "Hobbledehoydom," first published on the Morning News, about Anthony Trollope and naked people.
* For a certain internet screen version of reality. How are you seeing this cover? On a computer? A phone? A wallscreen? The Times Square ad?
---
Mon 19 Dec 2016 - Filed under: Not a Journal., Jeffrey Ford, Joan Aiken, John Crowley, Mary Rickert, Sofia Samatar, Ursula K. Le Guin | Leave a Comment| Posted by: Gavin
At least, it's going well from here — thank you! It's busy as all get out but we are up to date to Thursday's orders and by the end of today will have caught up again — unless there are too many orders to ship, woohoo, bring it! The post office says that US Priority Mail orders will still arrive by Christmas if ordered by 12/21, go for it!
Want some last minute present ideas? (OK, these are all going to be Small Beer books, I think.) Nothing here will stop the howling void of despair and depression taking over all from the electoral shenanigans but they will distract for various amounts of time:
Margaret Atwood selected Ursula K. Le Guin's Words Are My Matter as one of her favorite books of the year in the Walrus:
It was a pleasure to encounter renowned SF and fantasy writer Ursula K. Le Guin's book of essays, Words Are My Matter, and to hear her wise, informed, elegant, and occasionally testy voice discussing such joys as the early H.G. Wells classics such as The Time Machine and China Miéville's Embassytown—which surely owes a debt to Le Guin's own The Left Hand of Darkness, now out in a sumptuous new Penguin Galaxy edition.
And Nora Jemisin recommended the book in the New York Times Book Review. Also: there was an Ursula K. Le Guin symposium at the University of Oregon.
Sit back (or go jog, or shovel some snow) and listen to David Naimon and Sofia Samatar chat about The Winged Histories on the Between the Covers podcast. The Winged Histories was chosen as one of the best books of the year by NPR — yay!
The Valley Advocate ran a 3-page spread on John Crowley's The Chemical Wedding which included interviews with Crowley, illustrator Theo Fadel, and designer Jacob McMurrary. The paper edition had many illustrations. Meanwhile the book was reviewed on Tor.com.
See the Elephant ran a review of Joan Aiken's The People in the Castle, which was also selected as one of the year's best books by the Washington Post. Double yay!
See the Elephant had previously run a review of Jeffrey Ford's A Natural History of Hell which much to my enjoyment began "Hellishly Good Stories." Jim Sallis revelled in Ford's collection in F&SF ("Formally Ford's stories are object lessons in how to stage a narrative.") Alvaro Zinos-Amaro reviewed it on IGMS and DF Lewis wrote reaction posts while reading the stories. Hazel and Wren also liked the book. What can I say? It struck a chord.
There is a new issue of LCRW and meanwhile the previous issue received a strong review in Fantastic Stories of the Imagination and another in New Pages.
And Mary Rickert's collection, You Have Never Been Here, came out so late in 2015 that a lot of people read it this year, i.e. Sallis ("Reading a Mary Rickert story quite often is like sinking through layers of such worlds. We begin in one place, blink, and open our eyes to somewhere—something—else.") in F&SF and William Grabowski in See the Elephant: "Rickert's work, its superbly subtle handling of deepest human yearning for something to heal the howling void behind our increasingly demythologized world, shows the ineffable power—and value—of fantastical storytelling."
Quickshots:
— Afrofuturism? The Liminal War
— Density? Prodigies
— The underworld? Archivist Wasp
— Digging a hole? Secession? Sherwood Nation
— Middle grade ecothrillers? The Fires Beneath the Sea
Toodles!
---
Tue 13 Dec 2016 - Filed under: Not a Journal., Juan Martinez | 1 Comment| Posted by: Gavin
First trade review for Best Worst American comes form Kirkus Reviews who say: "Twenty-four semiexistential short stories that have appeared in the likes of McSweeney's and Selected Shorts from Colombia-born writer Martinez. The author has an interesting way of injecting absurdity into everyday life and humor into the phantasmagorical in this wide-ranging, mostly engaging collection of tall tales. . . . there are also occasional moments of grace. . . . Some are just flat-out funny. . . . Martinez even makes the frightening funny. . . . promising debut collection of short stories, some unique in their execution."
Comes out in February 2017 and will make you laugh all the way through 2018.
Read stories: "After The End Of The World: A Capsule Review" and Forsaken, the Crew Awaited News from the People Below"
---
Wed 7 Dec 2016 - Filed under: Not a Journal., Christopher Rowe, Kij Johnson, Laurie J. Marks, Sarah Rees Brennan, Sofia Samatar | Leave a Comment| Posted by: Gavin
Should democracy survive in this sometimes lovely country in 2017 we will publish these books:
1. Sofia Samatar, Tender: Stories
This is a ridiculously good book. Twenty stories including two new stories which — POP! there goes my mind.
2. Laurie J. Marks, Fire Logic and Earth Logic in paperback. The ebooks are out but these trade paperbacks coming out is us building toward publishing the fourth and final Elemental Logic novel, Air Logic.
3. Kij Johnson, The River Bank: A sequel to Kenneth Grahame's The Wind in the Willows. Illustrated throughout by Kathleen Jennings.
A book that came to us out of the blue and a reminder that there can be joy in the world.
4. Christopher Rowe, Telling the Map: Stories
Sometimes you wait a long time and then a good thing happens. This book ranges out from now in Kentucky to who knows where or when. And: wow.
5. Sarah Rees Brennan, In Other Lands: a novel
This is the funniest epic-not-epic fantasy you'll read next year.
None of the covers are 100% final.
And, fingers crossed, there will be more books later in the year.
I owe an apology and a great debt of thanks to the authors for their immense patience as work slowed and stalled during and after this most recent election. Sorry. Putting out a new issue of LCRW helped with getting me back into doing things and not just calling senators and despairing.
I feel silly and melodramatic to be worried about democracy — not perhaps the best form of government, but the best I've seen yet — and to think that I and others can work to keep this country from becoming a militarized plutocracy/kleptocracy. This election that among others things was influenced by the Russian government…
Rep Schiff to @halliejackson: Trump "knows better" than to say Russia wasn't involved in US election hacks. https://t.co/UhNDsAd07l

— Frank Thorp V (@frankthorp) December 7, 2016
…(oh that that were a conspiracy theory), this convulsion away from liberalism and toward a much darker, narrower future is horrifying and must be fought.
For now, we will fight one book at a time.
---
Tue 6 Dec 2016 - Filed under: Not a Journal., book fairs, Emily Houk, Holly Black, Jedediah Berry, John Crowley, Kelly Link, Leslea Newman, Mordicai Gerstein, Ninepin Press, Northampton, Rich Michelson | Leave a Comment| Posted by: Gavin
This world continues to be crap — i.e. "Half of Detroit votes may be ineligible for recount" (great pop up on that page, btw — everyone needs an instant audio ad for viagra to start when they click on a link!).
So for a brief moment instead of that here are some photos from a couple of panels at the Northampton Book Fair this weekend. The fair was in the Smith College Campus Center which is a beautiful building just outside the center of Northampton. The events were in two lovely, airy rooms on the ground floor and there was an antiquarian book fair full of the most tempting things upstairs. Wow, so many pretty things.
I saw some of the 10 a.m. Children's picture book panel readers: Rich Michelson gave a, wait, no, really, fascinating presentation on Fascinating: The Life of Leonard Nimoy, Leslea Newman read her new book Ketzel, the Cat Who Composed (you can listen to Ketzel's 21-second composition here), and Mordicai Gerstein (The Sleeping Gypsy, I Am Pan) strode up and just started drawing away on the white board. That was fabulous. Here he is drawing Hera (he noted she didn't trust Zeus) and his drawing of the god Pan:
I missed Heidi Stemple and Jane Yolen (what a line up that panel had!) as I had to split to prepare for John Crowley's reading of The Chemical Wedding in the next room over at 11 a.m. John is erudite and smart and very funny — and, hey, we sold books, which is always nice. He read and then answered quite a few questions, as the reading was well attended, and afterward I met some more local book and nonbook people.
Here's one photo and perhaps a one-minute video I just tried uploading to Flickr:
I came back in the afternoon and — with mostly patient kid — sat in on the Ninepin Press celebration/reading where Jedediah Berry and Emily Houk read from, played with, and showed their current projects:
---
Wed 23 Nov 2016 - Filed under: Not a Journal., keep it indie, Susan Stinson | Leave a Comment| Posted by: Gavin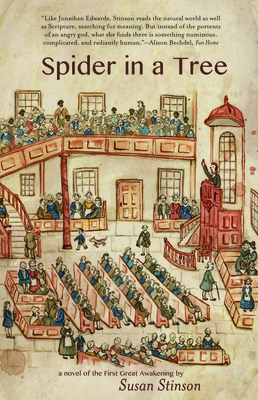 This Saturday when you drop by your local bookstore you may run into your favorite (or new favorite or not!) author when millions of happy authors get to be booksellers for a bit. Here in Northampton Susan Stinson will be guest bookselling at Broadside Books — who have sold a couple of hundred copies of her historical Northampton novel Spider in a Tree.
Who's coming to your store?
Indiebound has the whole list:
— Nov. 26, 2016 activities by state
— Nov. 26, 2016 activities by store
---
Tue 22 Nov 2016 - Filed under: Not a Journal., Joan Aiken | Leave a Comment| Posted by: Gavin
Delighted to see the Washington Post selected The People in the Castle as a Notable Book of 2016:
"A best-of collection — with an introduction by Kelly Link — by the late British master of supernatural fiction and children's literature."
I think my favorite line from a review is still  "Sprightly but brooding" from Kirkus Reviews's starred review which captures something of the range of darkness and light within the book.
Read "Cold Flame" on Tor and the introduction and title story on Tin House.
"The particular joys of a Joan Aiken story have always been her capacity for this kind of brisk invention; her ear for dialect; her characters and their idiosyncrasies. Among the stories collected in this omnibus, are some of the very first Joan Aiken stories that I ever fell in love with, starting with the title story "The People in the Castle," which is a variation on the classic tales of fairy wives."
— Kelly Link, from her Introduction
---
Tue 22 Nov 2016 - Filed under: Books | Leave a Comment| Posted by: Gavin
November 22, 2016 · trade paper · 212 pages · $16 · 9781618731081 | ebook · 9781618731098
Signed copies of the paperback now available.
A new edition printed in two colors celebrating the 400th anniversary of one of the most outlandish stories in Western literature. Illustrated throughout.
A Romance in Eight Days
By
Johann Valentin Andreae
In a new version
by
John Crowley
Illustrated by Theo Fadel.
Designed by Jacob McMurray.
Christian Rosencreutz receives a seemingly miraculous invitation to a royal wedding and so begins "one of the great outlandish stories in Western literature." Often described as an alchemical allegory, John Crowley describes it as "the first science fiction novel. . . . It's fiction; it's about the possibilities of a science; and it's a novel."
Crowley has now produced his own version of this classic and accompanies it with an introduction, copious footnotes, and an end note. This edition is designed by Jacob McMurray and each of the Eight Days is illustrated with a unique woodcut by Theo Fadel.
New: Article on the book by Hunter Styles in the Valley Advocate:
"If the long book title, inked in faux-medieval Blackletter, didn't give it away — let alone the robotic sheep on the back cover — The Chemical Wedding is one of the weirdest and most captivating novels to come out of Easthampton's Small Beer Press this season."
5/9/16 – 6/3/16 Hardcover Kickstarter. Goal: $50,000. Result: 1,317 backers pledged $72,378.
Secret List (of Secret Backers of Secret Books of the Masters of the Universe)
News: Easthampton publisher unearths early sci-fi book
Read a conversation between John Crowley and Kelly Link on LitHub.
Listen: Award winning author Jedediah Berry (The Manual of Detection) and John Crowley discussion The Chemical Wedding.
Watch: two videos of Theo Fadel and the press she built.
Sample pages now available: [download id="59″]. [free pdf download]
From the Introduction:
"The Chemical Wedding by Christian Rosencreutz was published in Germany in 1616 . . . It was presented as the work of . . . Christian Rosencreutz, or Christian of the Rose-Cross, a mysterious magus who died at the age of 106 in 1484 after a lifetime of traveling the world being inducted into the wisdom societies of several lands and forming his own secret society of wise brothers. . . . These little books, plus The Chemical Wedding, which is a very different affair, became the foundation of what has ever after been known as the Rosicrucian phenomenon, or movement, or scare, or hoax. (The Ancient and Mystical Order of the Rose-Cross, or "Rosicrucian Order," is a modern fraternity founded in 1915 and related only in name to the older one.)"
Excerpt
The First Day
It was just before Easter Sunday, and I was sitting at my table. I'd said my prayers, talking a long time as usual with my Maker and thinking about some of the great mysteries the Father of Lights had revealed to me. Now I was ready to make and to bake – only in my heart, actually – a small, perfect unleavened wafer to eat with my beloved Paschal Lamb. All of a sudden a terrible wind blew up, so strong that I thought the hill my little house was built on would be blown apart – but I'd seen the Devil do things as bad as this before (the Devil had often tried to harm me), so I took heart and went on meditating.
Till I felt somebody touch me on the back.
This frightened me so that I didn't dare turn. I tried to stay as brave and calm as a human being could under the circumstances. I felt my coat tugged at, and tugged again, and at last I looked around. A woman stood there, so bright and beautiful, in a sky-colored robe – a heavens covered with stars. . . .
Reviews
"The long title of The Chemical Wedding by Christian Rosencreutz: A Romance in Eight Days by Johann Valentin Andreae, in a New Version by John Crowley depicts with crystalline clarity the layered vision essential to enjoying the best of the imaginative genre. The original version of the book, published in 1616, shows how indebted modern storytellers are to centuries-old conversations about what lies beyond the world we're familiar with."
— Nisi Shawl, Seattle Times
"John Crowley's ambition in re-configuring Andreae's forgotten book is laudable, and Fadel's whimsical, dark illustrations add still more modern elements to the new edition. Re-imagining the text as science fiction is an exercise that makes outdated science feel alive and relevant, where it's so often presented as stale and superstitious. I quibble, slightly, with the designation of The Chemical Wedding as a novel. Its fictional and romantic nature is all but uncontestable. However, the fact that so many readers took Andreae's story as true (if not in event, than in allegorical content) says something about its context, its intent, and about the reverence its original audience had towards the written word. Despite its bizarre imagery and symbolism, it bears more resemblance to John Bunyan's Pilgrim's Progress than it does to any contemporary novels. Andreae did dismiss his own work later in life, but whether that is due to his youth and inexperience, or the book's whimsical content is unknown and unknowable.
"Whether you consider The Chemical Wedding a religious text, a morality tale, or a work of science fiction, however, the fact that it remains so rich in interpretations is one of its greatest strengths. It's a read that is simultaneously dry and bizarre, but it's anything but tiresome. Its original uncanniness is only heightened by Crowley's new edition, and the specificity of its historical moment made more familiar."
— Emily Nordling, Tor.com
"Readers willing to surrender to its trippy rhythms and odd narrative choices will find many pleasures therein, from Fadel's lively and grotesque drawings to Crowley's erudite-yet-accessible footnotes. Especially interesting are the ways in which Andreae presents such a distinctive, funny, frightening and touching view of how the universe operates. Small Beer, Crowley and his collaborators have successfully mixed together disparate elements to create a strange literary concoction that fizzes with creative energy."
— Michael Berry, Portland Press Herald
"The Chemical Wedding is full of outlandish set pieces—candles that walk on their own; a queen's gown so beautiful it can't be gazed upon—that might suggest an allegorical reading. But their imagery, as Crowley points out in his footnotes, is inconsistent: any allegory is defeated by the book's sheer incongruity."
— Peter Bebergal, The New Yorker
"A fine specimen."
— Kirkus Reviews
Hardcover editions were made available through a Kickstarter that ran from May 9 until June 3, 2016 and was featured on: Publishers Weekly · The Guardian · Tor · Huffington Post · Vatan Kitap (Turkey) · La Nacion (Argentina) · io9 · MobyLives · The Paris Review ·
1) 26 lettered copies. $500.
Signed on a two-color tipped in page by the author John Crowley, the illustrator Theo Fadel, and the designer Jacob McMurray.
Includes a tipped in sheet of the Wedding Invitation handwritten by the author.
Accompanied by an exclusive woodcut hand printed, signed, and numbered in her studio by Theo Fadel.
Presented in a black cloth slipcase with gold foil titles and an exclusive alternate print.
Smyth sewn in oatmeal linen with black and red foil stamped cover designed by Jacob McMurray and including an illustration by Theo Fadel. Printed in black and red ink on a beautiful 70# Finch Opaque Vanilla paper with red endpapers and a red ribbon.
2) 200 numbered numbered copies. $250.
Signed on a two-color tipped in page by the author John Crowley, the illustrator Theo Fadel, and the designer Jacob McMurray.
Accompanied by an exclusive woodcut hand printed, signed, and numbered in her studio by Theo Fadel.
Presented in a black cloth slipcase stamped with gold foil titles.
Smyth sewn in oatmeal linen with black and red foil stamped cover designed by Jacob McMurray and including an illustration by Theo Fadel. Printed in black and red ink on a beautiful 70# Finch Opaque Vanilla paper with black endpapers and a black ribbon.
3) A trade cloth edition: 9781618731074. $30.
Smyth sewn in oatmeal linen with black foil stamped cover designed by Jacob McMurray and including an illustration by Theo Fadel. Printed in black ink on a beautiful 70# Finch Opaque Vanilla paper with matching endpapers. Not available in bookstores.
Launch Party: 11/17/16, 7 p.m. Join John Crowley and Theo Fadel for a reading, Q&A, signing and cask opening of a specially brewed beer at Abandoned Building Brewery in Easthampton, MA.
Reading: 12/3/16, 11 a.m. John Crowley, Northampton Book Fair, Smith College Campus Center, Northampton, MA
Praise for John Crowley's books:
"Crowley is generous, obsessed, fascinating, gripping. Really, I think Crowley is so good that he has left everybody else in the dust." —Peter Straub
"Ambitious, dazzling, strangely moving, a marvelous magic-realist family chronicle." — Washington Post
"A master of language, plot and characterization, Crowley triumphs in this occult and Hermetic tale, at once naturalistically persuasive and uncannily visionary." —Harold Bloom
"Like a magus, John Crowley shares his secrets generously, allowing us to believe that his book is revealing the true and glorious nature of the world and the reader's own place within it." —Village Voice
"[Crowley] transforms the lead of daily life into seriously dazzling artistic gold." —Newsday
"So rich and so evocative and so authentic." —Tom Brokaw
"[An] intricate and stylish romp … both a Gothic extravaganza and a picaresque adventure." —New York Times Book Review
"An eerily authentic simulation of Romantic literature … beautiful." — Boston Globe
"Though it's an impertinent undertaking, it's also a beautiful success." —Seattle Times
"A complex, nested novel of literary and biographical reconstruction … A stunning, rewarding work." —Vancouver Sun
About the Author
John Crowley was born in the appropriately liminal town of Presque Isle, Maine, in 1942, his father then an officer in the US Army Air Corps. He grew up in Vermont, northeastern Kentucky and (for the longest stretch) Indiana, where he went to high school and college. He moved to New York City after college to make movies, and did find work in documentary films, an occupation he still pursues. He published his first novel (The Deep) in 1975, and his 16th volume of fiction (Four Freedoms) in 2009. Since 1993 he has taught creative writing at Yale University. In 1992 he received the Award in Literature from the American Academy and Institute of Arts and Letters. He finds it more gratifying that almost all his work is still in print. He is a three time winner of the World Fantasy Award, including the Lifetime Achievement Award. He wonders if this last can be awarded twice, since he is still some years shy of a lifetime and has a couple more ideas.
About the Illustrator
Since illustrating The Chemical Wedding Theo Fadel has discovered she is the eleventh great grandniece of Robert Fludd who defended the Rosy Cross manuscripts in 1616. He mentions building his own wooden robots and other things impossible by "mere mathematics without the co-operation of natural magic." Theo lives in Holyoke, Massachusetts with her spouse Ruth and four cats in a charmingly old house that stands by natural magic. A native Charlottean and enthusiastic somnambulist, she grew up within a half mile of PTL's broadcast studio and Billy Graham's mother, watching Star Trek and Batman in a Peter Max bathrobe. When science sacrificed the moon program she turned to Dungeons & Dragons. She has a BA in Archeology from Bryn Mawr College and a Master of Architecture from Columbia University. She studied drawing, sculpture and painting at the Art Students League, NYC, while working in an old German cabinet shop. Her first day there an aged Austrian said "One hundred years and you're the first woman we've seen." Currently her studio is in Easthampton, her website is theofadel.com, and she's been in Massachusetts less than a hundred years. This is the first book she has illustrated.
About the Designer
Jacob McMurray is the Senior Curator at Seattle's EMP Museum, where he has organized over twenty exhibitions. He also dabbles in graphic design, focusing on books and print ephemera. McMurray lives in Seattle with his wife, two daughters, two cats, three chickens, and 50,000 honeybees.
---
Fri 18 Nov 2016 - Filed under: Not a Journal., Naomi Mitchison, Travel Light | 1 Comment| Posted by: Gavin
Getting Travel Light ready for a quick pre-holiday (I hope!) reprint and thinking about this line from Amal El-Mohtar's "You Must Read This" on NPR —which, when it was published was such a moment of joy that this tiny beautiful book would find such a reader for it — and realized there is a 50/50 chance that our kid will encounter Uggi before Smaug. She is her own reader, so who knows which book she will pick up first.
More from Amal:
Who might I have been if I had met Halla Bearsbairn before Bilbo Baggins? How different might my attitude toward dragons have been if I'd met Uggi before Smaug? How different would the spiritual landscapes of fantasy and science fiction be if they had accepted as antecedents works that showed a corrupt Byzantine Christianity and sympathy toward Islam?
But, most crucially for me, I wonder: Where might I have gone if, instead of a middle-aged Hobbit enamored of his pantry, I had embraced a girl who lost three homes before choosing the open road?
I don't regret, at all, having The Hobbit at the core of me, and will defend its songs and riddles and elves and spiders to the end of my days. But reading Travel Light unseamed something in me, made me feel that my certainties needed revisiting, and assured me that somewhere within me was, still, a 7-year-old girl waiting to be beckoned onto a path of luggage-less travel, of dragons and Valkyries, languages and air — and that with Travel Light, she'd taken the first step in their direction.
The book will be off to the printer and then, la! will be available again soon.
---
Thu 17 Nov 2016 - Filed under: LCRW | Leave a Comment| Posted by: Gavin
December 2016 · paper edition 56pp · Ebook ISBN (9781618731388) available from Weightless.
The most popular zine to be published on this day on this planet in this language. Probably.
Three million years from now a thought form called oufaobf will randomly coalesce into LCRW 35 at the same time as 1.2 million monkeys type it out. Which means there will be 2 copies out there in that there far future galaxy. Will Nicole Kimberling's recipe blow them away? Fiction by Danielle Mayabb or James Warner? Could be.
LCRW #35: 11 stories, 4 poems, a column. A zine. An occasional outburst.
Deadly serious about great weird literature and democracy.
History is written by the people who write.
These are not usual days.
These are not the usual times.
This is a time of grief.
This is a time of gloominess.
This is a time of anger.
This is a time of  witnessing.
This is a time to stand up and be counted.
We will support the ACLU.
We will fight for equality, inclusiveness, for health care.
We will fight racism, misogyny, hatred, and intolerance.
We will write the history of our times together.
Gavin J. Grant
Kelly Link
Reviews
Table of Contents
Fiction
Danielle Mayabb, "People Are Fragile Things You Should Know By Now"
James Warner, "The History of Harrabash"
Clinton Lawrence, "The Peach Orchard"
Kate Story, "The Ghost of the Cherry Blossom"
Jessy Randall, "Anonymized Orgies, Inc."
Andrew Ervin, "Presently Engulfing the Mid-Atlantic States"
Jack Larsen, "The Equipoise with Lentils"
Diana M. Chien, "Maria Taglioni and the Highwayman"
S. E. Clark, "Genius Loci"
Henry Wessells, "Extended Range; or, The Accession Label"
Emily Jace McLaughlin, "Above the Line"
Nonfiction
Nicole Kimberling, "Holiday Treats: Believe the Dream"
Poetry
Catherine Fletcher, "Four Poems from Spook Speak, A Tale of Espionage"
Cover
Aatmaja Pandya, "A Wizard of Earthsea"
About the Authors
Diana M. Chien is a writer, scientist, and illustrator. Her poetry has appeared in journals including Tin House and Boulevard; this is her first published story. She holds a PhD in Microbiology from MIT, where she teaches and manages a science communication program.
S. E. Clark is a proud graduate of Lesley University's Creative Writing MFA program. Her work has appeared in Rose Red Review, GeekForceFive, and the Drum Magazine. She lives in a small town outside of Boston, Massachusetts, where she collects local folklore and forages through old cemeteries for names.
Andrew Ervin is the author of the novel Burning Down George Orwell's House and a collection of novellas, Extraordinary Renditions. His nonfiction Bit by Bit: How Video Games Transformed our World is forthcoming. He lives in Philadelphia.
Catherine Fletcher is a writer and artist based in New York City. Her poetry has appeared in The Offing, Poetry Wales, Bird's Thumb, and New Contrast, among other publications, and she has performed at venues in the United States, Mexico, and India. She is an editor for Rattapallax magazine, a 2016 New York City Department of Cultural Affairs Su-Casa Artist-in-Residence, and a 2016-17 TWP Science and Religion Fellow.
Nicole Kimberling lives in Bellingham, Washington, with her wife, Dawn Kimberling. She is a professional cook and amateur life coach. Her first novel, Turnskin, won the Lambda Literary Award for Science Fiction, Fantasy and Horror. She is also the author of the Bellingham Mystery Series.
Jack Larsen is a writer and student living in Wellington, New Zealand. At last count his cupboard contained fifty-one kinds of tea. This is his first story in print.
Clinton Lawrence's fiction has appeared in Realms of Fantasy, Lore, and number of small press and electronic publications. For twenty years, he worked as an electrical engineer, designing and testing equipment for the cellular phone industry, but has never owned a cell phone. He now teaches high school science. He lives in Davis, California.
Danielle Mayabb is a web developer who lives in Reno, Nevada with her wife, four cats, and a rabbit. She spends her spare time on assorted geekery, reading, writing, and looking in dark corners for magical creatures. This is her first story in print.
Emily Jace McLaughlin is a graduate of the Zell Writers' Program at the University of Michigan, where she won seven Hopwood awards for her novel, short stories, essays and play. Her short stories have appeared in VICE, Fiction, and Joyland, and she has written for the critically-acclaimed TV show Supernatural. She currently teaches creative writing at the University of Michigan.
Aatmaja Pandya is a cartoonist and illustrator from New York. She graduated from the School of Visual Arts in 2014 with a BFA Illustration degree. Her current project is Travelogue, a fantasy "diary" comic with a focus on worldbuilding. She likes drawing comics about wizards and video games getting gaming lessons online and surly teens.
Jessy Randall's stories, poems, and other things have appeared in Asimov's, Flurb, and McSweeney's. She has published two stories in LCRW: "You Don't Even Have a Rabbit" and "The Hedon-Ex Anomaly". She is a librarian at Colorado College and her website is bit.ly/JessyRandall.
Kate Story is a writer and performer. A Newfoundlander living in Ontario, Canada, her first novel Blasted received the Sunburst Award for Canadian Literature of the Fantastic's honourable mention. She is a recipient of the Ontario Arts Foundation's K. M. Hunter Award for her work in theatre. Recent publications include short stories in Carbide Tipped Pens, Gods, Memes, and Monsters, "Show and Tell" Playground of Lost Toys, Clockwork Canada, and Imaginarium: Best Canadian Speculative Writing 2015. Upcoming publications include Those Who Make Us and The Sum of Us.
Donald Trump lost the popular vote in the recent presidential election in the USA.
James Warner lives in San Francisco. His stories have appeared most recently in Ellery Queen's Mystery Magazine, ZYZZYVA, and Santa Monica Review. He is also the author of the novel All Her Father's Guns. He is working on more stories set in the world of Harrabash. You can find more information about him at www.jameswarner.net or follow him on Twitter at @jameshjwarner
Henry Wessells is a writer and antiquarian bookseller in New York City. He is author of Another green world and The Private Life of Books, and editor of several volumes by American fantasist Avram Davidson, including El Vilvoy de las Islas, The Wailing of the Gaulish Dead, and, with Grania Davis, The Other Nineteenth Century and Limekiller. His imprint, Temporary Culture, has published works by Michael Swanwick, Ellen Kushner, Don Webb, Gregory Feeley, and Judith Clute. He likes to walk around in the woods and in the dictionary.
Lady Churchill's Rosebud Wristlet No. 35 December 2016. ISSN 1544-7782. Ebook ISBN: 9781618731388. Text: Bodoni Book. Titles: Imprint MT Shadow. LCRW is usually published in June and November by Small Beer Press, 150 Pleasant St., #306, Easthampton, MA 01027 · [email protected] · smallbeerpress.com/lcrw. twitter.com/smallbeerpress · Subscriptions: $20/4 issues (see page 32 of the print edition for options). Please make checks to Small Beer Press. Library & institutional subscriptions are available through EBSCO. LCRW is available as a DRM-free ebook through weightlessbooks.com, &c. Contents © 2016 the authors. All rights reserved. "Extended Range; or, The Accession Label" Henry Wessells © 2015 Temporary Culture. First published with two etchings by Judith Clute on 17 December 2015. Thank you, lovely authors. Submissions, requests for guidelines, & all good things should be sent to the address above. Printed by quick and accurate people at Paradise Copies (paradisecopies.com), 21 Conz St., Northampton, MA 01060. 413-585-0414.
---
Wed 16 Nov 2016 - Filed under: smallbeer, John Crowley, kickstarter, Thank you, The Chemical Wedding | 2 Comments| Posted by: Gavin
On the 9th of May 2016 we launched our first Kickstarter for a series of beautiful hardcovers of John Crowley's new version of The Chemical Wedding and in the next 25 days 1,299 lovely, lovely people backed it. There were a few people who preferred to be actual Secret Backers so their names are not included here — and if you are a backer and you would like your name removed, please email me or send me a message through Kickstarter.
Thank you, thank you, thank you!
JC
Alexander
Aimee
andrew
Alan
Maquarrie
Alexis
SecretBaroness
Angela
AnaMaria
Angela
Chellinsky
aneese
Ornithopterx
@nt1
Brian
Branden
Bill
Brock
bssc23public
CailinLiath
Chessie
tournevis
Chris
Kevin
chaosprime
Zach
Ellie
cdragga
ChuckEye
Sharon
Alexandra
Cassandra
Miyajima
JM
DLuv
seth
David Lamp, PhD
Dennis
David
DanFlath
Danielle
Anthony
dqq
Daniel
L
erhouk
Nora
Elijah
Daniel
Tuebor
Ethan
C.
gary
Susan
Skittlegryph
Bert
Hitumi
jair
Jake
Disco_box
Jan
JohnW
Jaime
MayorOfCydonia
jillz
Jimpar4
Johnathan
BlackJack
joem
joey
Kevin
Owlglass
Kyle
Katharine
Kathryn
Frango
Kevin
Kimberley
Kate
Kristin
Booksandwoods
Lianne
LeEtta
LeRoy
mondobongo
LH
Lindsay
Lisa
SHL
Lizz
lisa
Lucrecia
Alda
lrv.
mykljonzun
margaretmoser
Amy
mastadge
Matthew_Iliff
mario
sarah
Meckels
Melanie
Michael
sjmalarkey
proftre
Michael
Greymattersplat
Natalie
n8
noelier
Neile
clemi
Mauro
Celena
Tiffany
Anne
prancelot
Marrameu
Niels
Pyropunk
Matthew
Raida
Robin
Regis
Rhel
[email protected]
Brian
RyanTheDreamer
sherdman
Tab
Savanna
ShelleyD
Sarah
Sabine
Shana
Richard
steffmetal
Stephanie
Steven!
steves213
Anon
Susanna
Sandra
Tom
Ted
themiria
timo
C.
viragodawg
Magnus
Warren
Wayfarer
William
Zankabo
Paul Abate
Elizabeth Adams
Kanika Agrawal
Petter Ahlgren
Layla Al-Bedawi
Mustafa Al-Laylah
Elisabeth Alba
William Alison
Marco Alpert
Anshul Amar
Talita Amaral
Marlon Amaro
Ken Amos
Michael Anderson
Nicole Anderson
Carol Andreae
Dale Andree
Sara Andrews
Rob Andrews
Jacob Angelo
James Antell
Tobias Apostel
Liam Arbuthnot
Robert Archambault
Joshua Archer
Beth Ardner
Mark Argent
Robert Armstrong
Brian Artiaco
Lionel Artom-Ginzburg
Stephen Ashmore
Richard August
Markus Aurelius
Joanne Austin
Steve Aydt
Dustin Bacon
Kristen Bacus
Jonathan Badger
Matthew Bainbridge
Charles Baird
Donald Baird
Kirstie Baker
varinder bal
the balding
Georgina Ballantine
John Baring
Jeffrey Barnes
Robert Baron
Haven Barros
Mira Bartok
Jordan Bass
Hajnalka Bata
Jess Baucom
Suzie Baunsgard
Dave Baxter
David Baynham
Mike Beagley
Megan Beauchemin
Christopher Becker
Marc Bedard
Scott Beeler
Michael Beeman
Bobbi Beeson
Maarten Beisterveld
Alexis Bencomo
Wilhelm Benker
Kimberley Bennett
Tom Berger
Evan Berkow
Joseph Berlant
Olivia Berry
Tim Berry
Matthew Bess
Marie BIARD
Bill Bibo
Ken Bieber
Orin Bigman
Michael Bikovitsky
earl billingsley
Michel Bintener
Edith Bishop
Eli Bishop
Mia Bishton
Gustaf Bjorklund
Holly Black
William Blackwell
Marion Bloch
Software Bloke
Liza Bloomer
Joshua Bluestein
Glenn Bodnar
Hugo Boisjoly
Elizabeth Boll
Richard Bondur
Cookish Bookish
Greg Bossert
Diane Bottino
Richard Boulter
CHAD BOWDEN
Trey Bowden
Michael Bowman
Michael Boyce
David Boyer
Janet Boyer
Brian Boyne
Jeb Boyt
David Brackeen
Scott Brady
kenneth bragg
David Brainer-Banker
Paul Brazier
Mayer Brenner
John Brescia
Ghislain Breton
Jeremy Brett
Katie Bricker
Floyd Brigdon
Billy Britton
Heather Britton
Katrin Brock
Derek Brooker
LAWRENCE BROOKS
Leanna Brooks
Alex Broquet
Christopher Brown
Mason Brown
Lawrence Brown
William Brown
Erik Brueggemann
April Brumley
Linda Bruno
John Buck
Mark Buckmaster
Bruno Buffone
Thomas Bull
Greg Bunch
Jacob Buraczyk
Timothy Burke
Dennis Burkholder
Sarah Burnes
Mila Burton
Kimberly Bustamante
John Butler
Simon Bye
Par Bygdeson
Nick C
Summer Cable
Colleen Cahill
R Calfas
Jenna Callender
Bryan Camp
Douglas Camp
Paul Campagnoli
scott campbell
Christiaan Campbell
David Campbell
Sarah Campbell
Bill Campbell
Douglas Candano
Michael Canepa
Tamzen Cannoy
Emily Capettini
Mary Capps
Leticia Capriotti
Natalie Caputo
Christian Carballo
Marco Carle
Ron Carroll
Howard Carter
Warwick Carter
Linda Cartwright
Rick Castello
Ian Cavalier
Pop Cavallaro
Robert Chacko
jon chadwick
David Chamberlain
Martha Champion
Ed Chapman
Robert Charrois
Jonathan Cheatham
Matthew Cheney
Rori Christenson
Neal Chuang
Tom Churchill
Oleg Chuykov
Jenn Cicio
Amie Claridge
Alex Clark
Heather Clark
Nathan Clark
Paul Clarkson
Marcella Clashman
Laura Clements
Will Clements
Kevin Clifford
Arthur Close
Alex Coblentz
Geoff Cohen
Howard Cohen
Mark Cohen
Gordon Colburn
Jonathan Colburn
Jeannie Coleman
linda colley
Gina Collia
Chris Coman
Douglas Comeau
Kate Compton
Claire Connelly
Brian Conner
Jeff Constable
Mike Convey
Alvaro Coraspe
Jeffrey Cornelius
Jo Cosgriff
Nick Cotter
Susan Coughlin
Christen Courville
Susanna Craib-Cox
Toby Craig
Jerad Cramp
Samuel Crider
Rob Crosby
James Crossley
donald crossman
Sara Crow
Fern Culhane
Jerry Cullum
Scott Cupp
Sarah Curtis
Daniel Curtiss
Mark Cutright
Robert Dallas
Michael Damkier
Fred Darmstadt
Ellen Datlow
Andrea Davenport
jeff davie
David Davis
Eric Davis
Erik Davis
Matthew Davis
Michael Davis
Pamela Davis
Tobias Davis
Julie Day
Arturo De La Torre
Loren Dearborn
Marion Deeds
Colleen Delegan
David DeLeon
Milesa DeLoose
Yoann Démare
david demers
Sean Demory
Steve Dempsey
Joshua Denby
Nicolas Denewet
Steven Dengler
Scott Desmarais
Erin Deyoe
Anirudh Dhebar
Colin Dickey
Cory Dieterich
Kristine Dietriche
Arlene Diosegy
Lauren Dixon
Ian Dobson
Rachel Dockal
Liz Dockendorf
Eugene Doherty
Laurie Dolniak
Jack Dominey
Patrick Donahue
Michael Donnard
Dennis Donohue
Christopher Dopko
Nishma Doshi
Justin Dowd
Jonathan Dragén
Michail Drakomathioulakis
Michaela Drapes
Adam Drew
Anita Droby
Christopher Drown
Shana DuBois
Tom Dukes
Derik Duley
Marco Dumont
Courtney Duncan
Matt Dunn
Charles Dyer
Jonathan Eaker
Christopher Eakin
Hugh Eckert
Mike Eckhoff
Herbert Eder
David Edmonds
Laurie Edwards
Chris Edwards
Chris Edwards
Lee Eeles
Nicola Egert
Sarah Einstein
Richard Elen
tim elliott
Brett Elliott
Tim Ellis
Susan Elrod
Kate Eltham
Frank Endrullat
Elisabeth Engan
James Enge
Randall Engler
Colin Ennen
Gary Entsminger
Dawn Erb
Jeffrey Erwin
Christopher Espinosa
Jason Estey
M. Evans
Brian Evenson
Kelly Everding
Jennifer Fadel
Ruti Fadel
Quentin Fagan
Steven Fain
Ruby Falls
Jonathan Farr
Cody Farthing
Mark Fenlon
John Ferguson
Penny Ferguson
Cydney Ferguson-Brey
Sharon Fetter
Chelsea Fiddyment
Spencer Fields
Kate Findley
C.C. Finlay
Suzanne Fischer
Susan Fischer
Anne Fitzgerald
Tony Flaherty
william flesch
Sharon Fletcher
John Flynn
James Fo
Machael Foegelle
Phil Ford
Sean Ford
Dave Forman
Karen Fowler
Cody Franklin
Daniel Franklin
LR Fredericks
Ion Freeman
Robert Freeman
Derek Freeman
Rachel Fri
Wendy Friedman
Eric Fritz
Nathan Fritz
Stephen Frug
John Fulton
Andy Fundinger
mina gaber
Alexandre Gachet
Christina Galloudec
Kim Gallup
John Gamble
Nicolette Gan
Ashley Garcia
Ivan Garcia
Steve Gardner
Andrew Garrison
Gregory Gartland
Vesko Gavrilov
Brandon Genest
Vince Gerardis
Mark Gerrits
Sujoy Ghosh
Debbie Gibbs
john gibbs
Arthur Gibbs
Andrew Gibson
Megan Giddings
Zvi Gilbert
Joni Gilmore
Deborah Gisetto
Keith Glaeske
David Godfrey
John Goerner
Steve Gold
Sondra goldstein
Richard Gombert
Bernie Goodman
Damian Gordon
Jeff Gordon
Scott Gosnell
Brian Goubeaux
David Goudsward
Wade Goyens
Keith Graham
Douglas Grant
Michael Grasso
Glenna Green
David Greene
Vaughan Greene
Christoph Greger
Eric Gregory
alex griffin
Magenta Griffith
Darrell Grizzle
Lauren Groff
Richard Gropp
Benjamin Gross
Susan Grubert
Erik Grunsten
Stephanie Gunn
Susan Gyulai
Elaine H
John H
Paul H
Clayton Hackett
Jocelyn Hagen
Devin Hahn
Peggy Hailey
Erik Hajek
Peter Halasz
Mary Haldeman
Jordan Hall
Jennifer Halpin
Steven Halter
Jonathan Halton
A. Hameon
Natalie Hamilton
Brett Hammond
Charlie Hancock
Liz Hand
Russell Handelman
Ayanni Hanna
Paul Hanna
John Hanna
Mark hannah
Pernille Hansen
thor hansen
Craig Hanson
Joan Haran
Tom Harberd
Nick Harewood
Narrelle Harris
Rita Harris
Grady Harris
Brian Harrison
John Harrison
Chris Harvey
Sarah Hasu
Andrew Hatchell
Deanna Hauser
Terence Hawkins
Kate Heartfield
jan heinecke
Jens Heinrich
Chris Heinz
King Heiple
Timothy Hellum
Jennifer Hellum
Normandy Helmer
Arthur Henderson
Nathan Henderson
Eric Hendrickson
Katy Hennings
Laurie Herberich
Lory Hess
Sabiné Heusler-Schick
Jason Hewitt
Peter Hickman
Christopher Hicks
Brad Hicks
Daniel Higginbotham
Leon Higley
David Hill
Katie Hill
kathy hillman
Stephen Hilton
Joanne Hirsch
Steve Hirst
Kenneth Hite
Rich Hjulstrom
Chris Hlavka
Stanley Hodziewich
Vasilios Hoffman
cecelia holland
keith Hollingworth
Walter Holowatenko
Kevin Hopp
Elizabeth Horn
Grant Horn
Carl Hostetter
R. Howarth
Tan Hua
Rainey Hufstetler
Alun Hughes
Brigid Hughes
Stefanie Hughes
Ferol Humphrey
Julie hunt
Jamie Hunter
Adam Huntington
Lance Hurst
Miriam Hurst
Fri Hyland
John Idlor
Oren Imagor
Patrick Innes
Holly Iossa
Marley Iredale
Steve Irwin
Aditya Iyer
Martin Jackson
Peter Jacobs
Cezann James
Aaron Jamieson
Sally Janin
Brigit Jeffries
Brian Jennings
Kelly Jensen
Torben Jensen
Paul Jessup
Arun Jiwa
Scout Johnson
Michael Johnson
Matt Johnson
Richard Johnston
Susan Jolly
Andy Jones
David Jones
Martin Jones
Lisa Jones
Dawn Jones-Low
James Jordan
Ralph Josef
David Joslin
Jabels Jr
Jay Jubak
Jess Judge
Jeff K
Jeff K
timothy k
Vas K
Max Kaehn
Susan Kaempfer
Keith Kahla
Chris Kaiser
Yvonne Kaiser
Ben Kamm
William Kaplan
Noelle Karacsonyi
Mary Kay Kare
Darrell Kastin
Nina Kauffman
William Kaufman
Nick Kealey
Matthew Keeley
Claire Kelly
Ted Kelly
Adam Kennedy
Terry Kennedy
Peter Kenney
Katharine Kerr
Greg Ketter
Fred Kiesche
Robert Killheffer
Andrew Kilpatrick
Sunyi Kim
Joshua King
Robin King
Brynn Kingsley
Peter Kinnaird
Andrew Kirby
Joseph Kirby
Gabriel Kirk
Jim Kirk
David Kirtley
John Kissane
Howard Kistler
Luella Klann
Dave Klaus
Sven Klavsjö
John Klima
Karl Klingler
brian klippert
James Knabe
Baltazar Knapik
Matthew Knapton
Elinor Knechel
Skye Knighton
Hunter Koerner
James Koncz
Jonathan Korman
Andrew Kozma
Anya Kozorez
Marianne Kranz
maris kreizman
George Krompacky
Elizabeth Krueger
Stefan Kruger
Thomas Kucera
Stella Kukadia
Eric Kurniawan
Jeff Kuykendall
Stefan Kwiatkowski
Barry Kyrklund
Alvin L
Anne Lacy
Susan Lair
Quentin Lambotte
Tanner Lampe
jack larsen
Jon Lasser
Sienna Latham
Chris Laursen
Vincent Lawrence
J Lawton
Krista Leahy
Glennis LeBlanc
William Lee
Perry Lee
John Leen
David Leese
Akiva Leffert
Roberta Leibovitz
Dainis Leinerts
Terri Leker
Lynn Lemyre
Dan Levy
Elizabeth Lewis
Jacob Lewis
Joshua Lewis
Joshua Lewis
Daniel Ley
Chas LiBretto
Jacqui Licht
samuel lightcap
Ron Lim
Su-Yee Lin
Philip Ling
Su Liu
John Lodder
Zed Lopez
Gregory Loselle
John Lovekin
Louise Löwenspets
Noah Lowenstein
David Lummus
David Lummus
Richard Lytle
Karl M.Drewke
Walid Maalouli
Andy Mackie
Peter Mackowiak
Colin Maclaughlin
Eileen Madden
Lisa Magruder
James Maier
Kris Majury
Rocky Malerbo
Evan Mallon
Billy Maloney
Arsen Mamikonyan
Jamie Manley
Nancy Manley
David Mareike
Mike Markin
Joakim Mårlöv
Kevin Maroney
Ricardo Marques
Wythe Marschall
Gail Marsella
Anya Martin
Grady Martin
Brian Martin
Arkady Martine
Andrew Masley
Kem Mason
James Mason
Megan Matteson
Shellay Maughan
Elizabeth Maxim
Joel Mayer
doug mayo-wells
Louise Mc
Jeff McAlpine
Alexander McAuley
Bradley McCaa
maribeth mccarthy
Lawry McCarthy
Chris McClelland
Gary McCluskey
Shannon McCormick
Michele McCoskey
Brett McCoy
Tod McCoy
Chris McCreary
Deborah McCutchen
Pat McDonough
West McDonough
Ian McDougall
Steve McGovern
Angus McIntyre
Stephen McKee
Dave McLachlan
Chris McLaren
Andrew McLeod
Sean McPharlin
Slycce McShea
Beth Meacham
Melissa Mefford
Joris Meijer
Mike Meltzer
Danny Mendoza
Marilyn Mercado
Christian Meyer
Pamela Meyet
Jeffrey Miller
Kyle Miller
Nathan Miller
Jeff Miller
Meghan Miller
Nora Miller
Stephen Milligan
Clare Mills
Mark Minteer
Rich Mirabella
Vizvary Miroslav
Cameron Mitchell
Kate Mock
Premee Mohamed
Filthy Monkey
Stephen Montalvo
Lisa Moore
Rob Moore
Kerry Morris
James Morrow
Tom Moss
Paul Motsuk
Erin Mounts
Rebecca Muench
Michelle Muir
Ben Murphy
Kevin Murphy
Kelly Myers
Garret Myhan
Francesca Myman
Marie Myung-Ok Lee
Don Naggie
Jeremiah Nellis
Kristina Neoushoff
Stuart Ng
Stanley Nicholl
Kristine Nichols
Graham Nicholson
David Niergarth
Audrey Niffenegger
Ani Niow
Alexander Nirenberg
Beth Nollner
Timothy Norris
Harvey Nosowitz
Steve Nudson
Anjelica Nurzinski
Kermit O
Sarah O'Brien
Mike O'Driscoll
Dan O'Riley
Kevin Oaks
Charles Oberndorf
Esme Öggesjö
Kristin Olson
Jeff Olson
Michael ONeil
Bill Orr
Holly Orr
Emily Orr
Jesse Oster
Cory Osterberg
Erik Ostrom
Donna Oswald
Erin Otto
Cameron Owen
Robin Owens
Shawn P
Lisa Padol
Matt Pagliaro
Rachel Panella
Bard Papegaaij
Carrie Paris
Paul Park
Krista Parker
Ben Parrish
Charles Parsons
Mark Parsons
Ben Parzybok
David Paschall-Zimbel
Heidi Payne
John Peacock
Jared Pechacek
Bryan Pelley
Rui Pereira
Giselle Perez
Daniella Perry
Lawrence Person
Kyle Peters
Thomas Petersen
Daniel Petkov
Jonathan Pfautz
Paul Phillips
Anthony Piacentini
Jennifer Pickard
Dan Pierson
Juliana Pino
Claudio Pinto
Keith Pishnery
Chris Plato
Thomas Pluck
Rachel Pollack
Sean pond
William Potish
Grant Potts
Lewis Powell
Tyro Prate
Ninepin Press
Subterranean Press
Lara Pressburger
eric priehs
Efthymia Priki
Brianna Privett
Jeff Prucher
Greg Purcell
Marc Q
Susan Quinn
Dan R
Rhiannon R.S.
Aracely Ragazzo
Robert Rahl
Cat Rambo
Linda Randall
Jane Rawson
Michael Raymond
Jeff Raymond
Matt Reed
Scott Reed
Richard Reilly
Jens Reimann
Karl-Friedrich Reinke
Pamela Reisel
Matt Renegar
Jacob Rennaker
Marius Rex
Loren Rhoads
Letitia Rhodes
L. Ribar
Brandon Rice
Christopher Ridenour
Christopher Rigby
Gregory Rihn
jennie ritchie
Joanna Rives
Leonard Roberge
Martin Roberts
Katie Robey
Yankton Robins
Catherine Rockwood
Ted Rodriguez-Bell
Robert Roehm
Matthew Rogers
John Romkey
Dave Romm
Marieke Rooy
Kathy Roper
Christopher Rose
Geoffrey Rosen
Sue-Rae Rosenfeld
Alexis Rossignol
Gil Roth
Marilyn Rousseau
Holly Rowland
Keith Rozendal
Paul Rubenstein
Nancy Rugen
Joseph Runde
Mario Rups
Leslie Russo
lottie rutherford
Chris Ryall
Anne S
Lisa S
J. S.
Paul Saarma
Chris Saccardi
Jerolyn Sackman
Robert Salazar
Tristan Salazar
Ian Sales
Michael Sanborn
Esteban Sánchez
Kai Sands
Joshua Santos
Steve Sargent
Alex Sarll
Riccardo Sartori
Jari Satka
Melissa Sauer
Tom Savage
Michael Scaglione
Victoria Scarffe
Chris Schaeffer
Karen Schaffer
Eric Schaller
Paul Schattel
Gregory Scheckler
Robert Scheffel
Heidi Scher
Michael Scheu
Brendan Schlagel
William Schlimme
Eric Schmidt
Sherry Schnapp
Lynne Schneider
David Schneider
Eva Schocken
Lawrence Schoen
Darcie Schoeps
Martin Schönert
Michael Schools
Stephanie Schrader-Lawson
Xander Schrijen
Cassandra Schroder
Jessica Schulze
Steven Schwartz
David Schwartz
Philip Schweitzer
Hugh Seaton
Dan Sellers
Toni Seroshek
Karen Shannon
Laura Shapiro
Laurence Sharp
David Shaw
Mike Shema
MICAH SHLAUTER
John Shortino
Jay Shull
Michael Shuman
Jerry Siefers
Lars Silen
Adam Simon
Gabriella Sinclair
Nathan Sippel
Willie Siros
Erik Sjoberg
Jeremy Skog
Graham Sleight
Robin Sloan
Matthew Smicker
Chandler Smith
dave smith
Emma Smith
M. Smith
Robert Smith
Lucy Smith
William Smith
Audrey Snowden
Kian SOH
Michael Solger
Tony Solomun
Ken Somerville
David Sommerfeld
DongWon Song
Sonia [email protected]
Trevor Sp[roston
Ralph Spangler
Amber Sparks
Stephen Sparks
Tammy Sparks
Chris Speed
David Spillett
terry spurling
Richard Stahl
Levi Stahl
Rachel Stancliff
Robert Stauffer
Jim Steel
Dirk Steffes-enn
Daniel Stein
Rob Steinberger
Kai Stewart
Jesse Stewart
Stephanie Stieglitz
Yvonne Stifel
matthew stillman
Ian Stockdale
Jacob Stocke
Ans stolk
David strand
Susan Straub
Wendy Straw
Meghan Street
Sander Strijbos
Randolph Stroup
Kerry Stubbs
Bonnie Stufflebeam
marko sucic
Todd Summar
Jonah Sutton-Morse
Chris Swan
Michael Swanwick
Ron Swintek
Cory T
Marco Tagliacozzo
Adam Takvam
Muheni Tamahori
David Tavakoli
Ian Taylor
Scot Taylor
Hal Tepfer
Mark Teppo
Bob Tessier
Ann Theis
Tamara Thomas
Richard Thomas
David Thompson
Ribald Thorax
Rob Thornton
Chris Thurlow
Dan Thurot
Nedda Tichi
Brian Toale
Keith Toleman
Lorna Toolis
Carlos Torres
Ivan Towlson
Sam Tran
Mike Tripicco
Doug Triplett
Travis Trussell
dennis tuchalski
Catherine Tucker
Clifford Tunnell
Donald Turner
Tiffany Turrill
michael tuvim
Kevin Tyler
Bernie Vachon
Scott Valeri
Andre Cordeiro Valerio
ramon vallarino
Eric Vallender
Mark Van Name
Jaap van poelgeest
J. Van Wely
Brian Vander Veen
Nicole Vartanian
Lisa Vaughn
Nancy Vega
Rob Vega
Elizabeth Vegvary
Jody Veith
Olivier Vigneresse
Y2 Villanueva
Rodrigo Vinholo
Jonathan Vintr
Robert W
HENRY WAGNER
John Wagner
Amit Walia
Robert Walker
Nancy Wallace
William Waller
Will Waller
Barney Walsh
Jimmy Ward
James Warner
Jen Warren
Carrie Wastal
Alison Watson
Chris Weber
Ken Weber
Dylan Webster
Rachel Weil
Rina Weisman
Robert Weissburg
Jan Welke
Eric Wells
Gary Wendt-Bogear
Alex Wenger
elisabeth wenger
George Weremczuk
Thomas Werner
Benjamin Westbrook
James Westine
James Westine
Peter Weston
Bruce White
Justin White
Lyle Wiedeman
Brontë Wieland
Karl Wieser
Tor Wigmostad
Sietse Wijnsma
Andrew Wilde-Price
Lawrence Wilkinson
Graeme Williams
Carl Williams
John Willis
Claudia Wilson
Gale Wilson
Raq Winchester
John Winkelman
Ksenia Winnicki
Michael Winningham
Hans Wolf
Torsten Wollina
Harry Wood
Zac Wood
James Wu
Deborah Wunder
Chris Wyatt
Semyon Yakovlev
Joshua Yancey
gayle yeomans
Amy Yost
Steve Yost
Robert Young
Tieg Zaharia
Joel Zakem
Yvonne Zavithsanos
Ben Zhuk
Elliott Zierolf
melvina zilliox
Daniel Zuckerbrot
Renee Zuckerbrot
———
Thank you!
---
Wed 16 Nov 2016 - Filed under: Not a Journal., holiday, housekeeping, post office, shipping, shopping, usps | Leave a Comment| Posted by: Gavin
Updated from last year, here it is again:
This is our annual post about holiday mail dates: like the zombies, they'll be here slightly faster than expected. As usual, our office will be closed over the holidays, this year that's from December 24 – January 3, 2016. It is unlikely we will ship over that period. (Weightless is always open.)
Here are the last order dates for Small Beer Press — which, in case you're thinking about waiting until the last minute to order some chocolate Christmas trees are about the same as every other biz in the USA. Dates for international shipping are here.
All orders include free first class (LCRW) or media mail (books) shipping in the USA.
But: Media Mail parcels are the last to go on trucks. If the truck is full, Media Mail does not go out until the next truck. And if that one's full, too, . . . you get the idea. So, if you'd like to guarantee pre-holiday arrival, please add Priority Mail:
| Domestic Mail Class/Product | Cut Off Date |
| --- | --- |
| First Class Mail | Dec-20 |
| Priority Mail | Dec-21 |
| Priority Mail Express | Dec-23 |
Just like to read a book, don't care about a ding or two?
---
Tue 15 Nov 2016 - Filed under: Not a Journal., John Crowley, The Chemical Wedding | 2 Comments| Posted by: Gavin
This Thursday night, November 17, come one, come all to the Abandoned Building Brewery in Easthampton, Mass., and join John Crowley and Theo Fadel for a reading, Q&A, signing of The Chemical Wedding wherein alchemical and zymurgical secrets will be spilled (although hopefully no beer) and the Brewery will open a cask of specially brewed beer.
Where: Abandoned Building Brewery, 142 Pleasant Street Unit, 103A, Easthampton, Massachusetts 01027 (back entrance of the mill — a little bit down from the fab Mill 180)
When: Thursday, November 17, 7 p.m.
What's it all about? The Chemical Wedding of Christian Rosencreutz! A 400-year-old book (novel? hoax? definitely a bestseller of its time) that John Crowley came across while writing Aegypt and decided it would be fun to make a contemporary edition of. And it is! It is a wacky delight and with Theo Fadel illustrating and Jacob MacMurray designing, it is a beautiful object.
Sure. But What Do Reviewers Say?

"Readers wi
lling to surrender to its trippy rhythms and odd narrative choices will find many pleasures therein, from Fadel's lively and grotesque drawings to Crowley's erudite-yet-accessible footnotes. Especially interesting are the ways in which Andreae presents such a distinctive, funny, frightening and touching view of how the universe operates. Small Beer, Crowley and his collaborators have successfully mixed together disparate elements to create a strange literary concoction that fizzes with creative energy."
— Michael Berry, Portland Press Herald
"The Chemical Wedding is full of outlandish set pieces—candles that walk on their own; a queen's gown so beautiful it can't be gazed upon—that might suggest an allegorical reading. But their imagery, as Crowley points out in his footnotes, is inconsistent: any allegory is defeated by the book's sheer incongruity."
— Peter Bebergal, The New Yorker
"John Crowley has consulted several older English versions, as well as living German advisors (Rosicrucian adepts?), and has come up with an utterly unpretentious working of this weird old parable which reads like a late-night barroom colloquy." — Counterpunch

Not a print person? Get the audiobook here.
Got a moment? Here's an interview in the Believer (is John a Belieber? You'd have to ask him) from a couple of years ago.
Can't make it on Thurs
day? There's one more chance to catch up with John: December 3 at 11 a.m. John will be at the Northampton Book Fair in the Smith College Campus Center, Northampton, Mass.
Hope to see you there!
---
Tue 15 Nov 2016 - Filed under: Not a Journal. | Leave a Comment| Posted by: Gavin
We're going to add new titles for Spring 2017. This week: a reading plus dejection and anger. Woo hoo.
---
Mon 14 Nov 2016 - Filed under: Not a Journal., Lydia Millet | Leave a Comment| Posted by: Gavin
Kirkus Reviews just reviewed Lydia Millet's third and final book in her Dissenters series for kids, The Bodies of the Ancients:
"Children, adults, and myriad creatures fight the final battle in a war over climate change…. genrewise, the book completely fuses science fiction with fantasy…. relationships are tender. Memorably unusual."
You can start reading The Fires Beneath the Sea right now on Wattpad for free and while we get the final book ready, we're going to offer the whole series at special prices for a limited time:
The Fires Beneath the Sea
Hardcover: $16.95 $9.95
Paperback: $12 $5.99
The Shimmers in the Night
Hardcover: $16.95 $9.95
The Fires Beneath the Sea
The Shimmers in the Night
2 Hardcovers @ 50% off: $33.90 Buy Now: $16.95

The Fires Beneath the Sea
The Shimmers in the Night
The Bodies of the Ancients
Hardcovers: $50.85 Buy Now: $24.95
---
Thu 10 Nov 2016 - Filed under: Rotating Cleverness | Leave a Comment| Posted by: Gavin
---
Thu 10 Nov 2016 - Filed under: Not a Journal., despair, politics | 6 Comments| Posted by: Gavin
Our friends at Topatoco are selling a succinct t-shirt which captures some of the despair I feel over the US election result. A man who cares not a whit about anyone except himself and his businesses was elected despite lies, deceit, rudeness, misogyny, racism, bankruptcies, and more. Although he lost the minority vote and although he has various legal charges against him and although he can't even be trusted with his own Twitter account he received at least 59,704,818 votes — plus some others who voted for Trump to win by voting for third party candidates.
I voted against him along with 59,942,916 voters who voted for Hillary Clinton. I don't really care about third party candidates (I am a single issue voter against anyone who is anti-vaccine) or their voters because while the two-party system isn't great, it is better than a one-party system (no: the 2 parties are not the same) and the country has not managed to put forward viable third parties in recent years. I am registered as Undeclared in that neither party is humanist or progressive enough for me.
There are bright signs that this country is not a heaving mess of white racists but there are also millions of people who sat out the election. I have no great takeaway. I can barely not just lie down on the ground and wish to stop breathing. But this body keeps going and I suppose the body politic might, too. I grew up in Scotland where Thatcher was the prime minister — although, like Trump, she never won (was never closeto winning) the popular vote in Scotland. She was awful for the country. Here I am again, back in opposition.
---
Thu 10 Nov 2016 - Filed under: Not a Journal., Ayize Jama-Everett, Liminals | Leave a Comment| Posted by: Gavin
Don't miss West Coast author Ayize Jama-Everett making 2 exclusive appearances in New York as part of Book Riot Live:
11/11, 7 pm, 826 Broadway, 3rd floor
Books & Booze with Diane McMartin and Book Riot Live
Join host and sommelier Diane McMartin (This Calls For a Drink!) and Alyssa Cole, Ayize Jama-Everett, and Tara Clancy. McMartin will be pairing speakers' books and hand-selected wine, followed by readings from the authors. Your ticket includes refreshments and a $15 gift card to The Strand. Sponsored by Unbound Worlds.
Please note: this event is 21+, as alcohol will be served.
Tickets: $40 (available here) includes refreshments and a $15 gift card to The Strand.
11/12, 1:15 pm, MetWest Stage 2
Farm to Table: How a Book Gets Made
How does a book get from submitted manuscript to your bookshelf? Not always the way you think! Find out more from publishing experts who work behind the scenes.
Self-publishing and small presses: author Ayize Jama-Everett
Book packaging: Sona Charaipotra
Editor: Michael Reynolds
Marketing: Kathryn Ratcliffe-Lee
Sponsored by Speaking American: How Y'all, Youse, and Your Guys Talk from Houghton Mifflin Harcourt.
---
Tue 8 Nov 2016 - Filed under: Not a Journal. | Leave a Comment| Posted by: Gavin
If you are in the the USA and can vote, please vote today. Thank you!
Me: I am off to vote at our kid's school where there is always a bake sale to raise funds for the kids to go on field trips and so on. I support that bake sale with as much fortitude as I can. Vote, vote, vote! The more the merrier. The neighbors are voting. Let's do it!
---
Mon 31 Oct 2016 - Filed under: Not a Journal., Jeffrey Ford | Leave a Comment| Posted by: Gavin
Jeffrey Ford's story "A Natural History of Autumn" was originally published in The Magazine of Fantasy & Science Fiction. It was nominated for both World Fantasy and Shirley Jackson awards and went on to win the Shirley Jackson Award — which gives some idea of the shape of the story. Yes, it is spooky. "Mythic and creepy" even, as Josh Johnson at Hazel and Wren calls it. If, even though it is obviously fiction, it has some nugget of truth about the season of autumn in it, it does makes me wonder if even in the height of summer I should ever be looking forward to the (Northern hemisphere) cooler days of autumn. Of course if I turn my mind to the election instead of the natural world, it is a terrifying time.
Jeff was interviewed about inspirations for the story and the research he did before writing it on the F&SF blog and for fun included "a list of my top ten favorite works of fiction (at this moment) from Japan."
The story was reprinted in Ellen Datlow's anthology The Monstrous, is collected in Jeff's new collection, A Natural History of Hell, and appears today on Lithub for your enjoyment.
Update: today Late Night Library posted a new interview with Jeff:
AUSTIN WILSON: Animals feature in several of the collection's stories, sometimes as no more than pets or wild creatures, but also anthropomorphic monstrosities. What do you think we fear more: the familiar turning on us, or the attack of the unknown?
JEFFREY FORD: I think "the familiar turning on us" is actually an aspect of "the attack of the unknown." For most scary stories the mood and scene are more important than the menace. As for animals in the stories, it makes sense. I live in a house with 3 dogs and 6 cats. There are cows and goats and horses just across the road. Out back, there are deer eating from our garden and apple trees, and in the winter, I suppose, coyotes eating deer in the snow covered, stubble fields. At night, in spring, the fox comes, stands behind the garage and cries out with a sound like Satan choking on a wishbone. The animals are everywhere.
---
Tue 18 Oct 2016 - Filed under: Not a Journal., Ursula K. Le Guin | Leave a Comment| Posted by: Gavin
There is an interview with the excellent Ursula K. Le Guin by Bryan Hood in the Guardian today (I love all the recent photos of her here [and in The Nation], what joy there is there, what sharpness) in which, among all the other survey works recently published, Words Are My Matter gets a mention:
Rounding out the quartet is Words Are My Matter, a collection of the writer's recent nonfiction. Le Guin may not have written a novel since 2008's Lavinia, but the always sharp, frequently funny, and unfailingly confident compilation of essays, lectures and book reviews show she hasn't stopped working.
No she hasn't stopped! What a joy it is to publish this book — ok, yes, it's a joy to publish aalll of our books, otherwise, what's the point?! — and to see it read out in the world. There is something about having all the words between two covers that gives them a weight and a consequence. We can see all (some!) of the authors through their work and arguments. And here Le Guin is arguing for a broad inclusive world where walls are not what we're erecting, rather, we see the differences and live with each other. It's a hard task, but we might even be up to it. We have these handy units of communication that we can use with each other to try and understand, these words, so many words. And Le Guin, she uses them to well. Words are indeed her matter and she shows as well as tells us that Words Matter.
---
Tue 18 Oct 2016 - Filed under: Books | Leave a Comment| Posted by: Gavin
October 18, 2016 · trade cloth · 352 pages · $24 · 9781618731340 | ebook · 9781618731210
December 2016: 2nd printing
December 2017: 3rd printing
Hugo Award winner
British Fantasy and Locus award finalist
Words Are My Matter: Writings About Life and Books, 2000-2016 with a Journal of a Writer's Week is a bright and wide-ranging collection of essays, reviews, talks, and more from one of our best and most thoughtful writers.
"Hard times are coming, when we'll be wanting the voices of writers who can see alternatives to how we live now, can see through our fear-stricken society and its obsessive technologies to other ways of being, and even imagine real grounds for hope. We'll need writers who can remember freedom — poets, visionaries — realists of a larger reality. . . ."
Words Are My Matter collects talks, essays, introductions to beloved books, and book reviews by Ursula K. Le Guin, one of our foremost public literary intellectuals. Words Are My Matter is essential reading. It is a manual for investigating the depth and breadth of contemporary fiction — and, through the lens of deep considerations of contemporary writing, a way of exploring the world we are all living in.
"We need writers who know the difference between production of a market commodity and the practice of an art. Developing written material to suit sales strategies in order to maximise corporate profit and advertising revenue is not the same thing as responsible book publishing or authorship." *
Le Guin is one of those authors and this is another of her moments. She has published more than sixty books ranging from fiction to nonfiction, children's books to poetry, and has received many lifetime achievement awards including the Library of Congress Living Legends award. This year her publications include three survey collections: The Found and the Lost: The Collected Novellas; The Unreal and the Real: The Selected Short Stories; and The Complete Orsinia: Malafrena, Stories and Songs (Library of America).
* From "Freedom" A speech in acceptance of the National Book Foundation Medal for Distinguished Contribution to American Letters.
Reviews, Profiles, and Interviews
Margaret Atwood, favorite books of the year in the Walrus:
"It was a pleasure to encounter renowned SF and fantasy writer Ursula K. Le Guin's book of essays, Words Are My Matter, and to hear her wise, informed, elegant, and occasionally testy voice…."
The Guardian:
"Rounding out the quartet is Words Are My Matter, a collection of the writer's recent nonfiction. Le Guin may not have written a novel since 2008's Lavinia, but the always sharp, frequently funny, and unfailingly confident compilation of essays, lectures and book reviews show she hasn't stopped working."
The New Yorker: Julie Phillips, The Fantastic Ursula K. Le Guin
"In fact, it was the mainstream that ended up transformed. By breaking down the walls of genre, Le Guin handed new tools to twenty-first-century writers working in what Chabon calls the "borderlands," the place where the fantastic enters literature."
The Nation: Zoe Carpenter, Ursula K. Le Guin has Stopped Writing Fiction But We Need Her More Than Ever
"The collection articulates Le Guin's belief in the social and political value of storytelling, as well as her fear that corporatization has made the publishing landscape increasingly inhospitable to risk-takers, to those who insist on other ways. This is a real problem, particularly if we can't count on fresh water from the well of Le Guin's imagination. In a year stalked by the long shadows of authoritarianism, ecological collapse, and perpetual war, her writing feels more urgent than ever."
Washington Post: Michael Dirda, At 86 Ursula K. Le Guin Is Finally Getting the Recognition She Deserves — Almost
"Spills over with insight, outrage and humor. In 'Making Up Stories,' Le Guin implores her audience not to ask where she gets her ideas: 'I have managed to keep the address of the company where I buy my ideas a secret all these years, and I'm not about to let people in on it now.' Of Dr. Zhivago, Le Guin confesses that 'I now realize how much I learned about how to write a novel from [Boris] Pasternak: how you can leap across miles and years so long as you land in the right place; how accuracy of detail embodies emotion; how by leaving more out you can get more in.'"
BookPage: Robert Weibezahl, Le Guin's Still Got It
"We can be grateful that we never need to know what the world would be like had Le Guin not found her stories to write. In a more equitable literary world, she would have long ago been awarded the Nobel Prize for her global and visionary body of work. Instead, she will need to content herself with the many awards she's received—from multiple Hugos and Nebulas to the National Book Award, the PEN-Malamud and the Library of Congress Living Legends award."
NPR:
"Playful and crisp."
"This heterogenous volume holds a plentitude of insights and wonders: keen observations on many individual books, a memoir of growing up in a very special house, a journal from a writer's retreat, and other joys and hard-won wisdoms."
— Paul Di Filippo, B&N Review
Table of Contents
Foreword
Talks, Essays, and Occasional Pieces
The Operating Instructions
What It Was Like
Genre: A Word Only a Frenchman Could Love
"Things Not Actually Present"
A Response, by Ansible, from Tau Ceti
The Beast in the Book
Inventing Languages
How to Read a Poem: "Gray Goose and Gander"
On David Hensel's Submission to the Royal Academy of Art
On Serious Literature
Teasing Myself Out of Thought
Living in a Work of Art
Staying Awake
Great Nature's Second Course
What Women Know
Disappearing Grandmothers
Learning to Write Science Fiction from Virginia Woolf
The Death of the Book
Le Guin's Hypothesis
Making Up Stories
Freedom
Book Introductions and Notes on Writers
A Very Good American Novel: H. L. Davis's Honey in the Horn
Philip K. Dick: The Man in the High Castle
Huxley's Bad Trip
Stanislaw Lem: Solaris
George MacDonald: The Princess and the Goblin
The Wild Winds of Possibility: Vonda McIntyre's Dreamsnake
Getting It Right: Charles L. McNichols's Crazy Weather
On Pasternak's Doctor Zhivago
Examples of Dignity: Thoughts on the Work of José Saramago
Arkady and Boris Strugatsky: Roadside Picnic
Jack Vance: The Languages of Pao
H. G. Wells: The First Men in the Moon
H. G. Wells: The Time Machine
Wells's Worlds
Book Reviews
Margaret Atwood: Moral Disorder
Margaret Atwood: The Year of the Flood
Margaret Atwood: Stone Mattress
J. G. Ballard: Kingdom Come
Roberto Bolaño: Monsieur Pain
T. C. Boyle: When the Killing's Done
Geraldine Brooks: People of the Book
Italo Calvino: The Complete Cosmicomics
Margaret Drabble: The Sea Lady
Carol Emshwiller: Ledoyt
Alan Garner: Boneland
Kent Haruf: Benediction
Kent Haruf: Our Souls at Night
Tove Jansson: The True Deceiver
Barbara Kingsolver: Flight Behavior
Chang-Rae Lee: On Such a Full Sea
Doris Lessing: The Cleft
Donna Leon: Suffer the Little Children
Yann Martel: The High Mountains of Portugal
China Miéville: Embassytown
China Miéville: Three Moments of an Explosion
David Mitchell: The Bone Clocks
Jan Morris: Hav
Julie Otsuka: The Buddha in the Attic
Salman Rushdie: The Enchantress of Florence
Salman Rushdie: Two Years, Eight Months, and Twenty-Eight Nights
José Saramago: Raised from the Ground
José Saramago: Skylight
Sylvia Townsend Warner: Dorset Stories
Jo Walton: Among Others
Jeanette Winterson: The Stone Gods
Stefan Zweig: The Post Office Girl
The Hope of Rabbits: A Journal of a Writer's Week
Reviews
"Impassioned, authoritative, curious and perceptive."
— Michael Berry, San Francisco Chronicle
"[W]hat she says of poetry—"Its primary job is simply to find the words that give it its right, true shape"—might well be said of all the shapely pieces in this generous, edifying, and invaluable collection."
— Michael Cart, Booklist (starred review)
"This collection of writing about writing by multi-award-winning author Le Guin (A Wizard of Earthsea, The Tombs of Atuan, and The Farthest Shore, among others) includes talks, essays, introductions, and book reviews. The reviews alone—covering such authors as Doris Lessing, Yann Martel, David Mitchell, Salman Rushdie, and Jeanette Winterson—make this a volume worth savoring, but the novelist's essays concerning the future of literature are of special note. Le Guin's dismissal of neo-luddite handwringing over the shift from page to screen, tempered against her dispassionate dissection of that same technology's limitations and vulnerabilities, provide rational appraisal of the current state of publishing in general and suggest a meaningful path forward for all concerned. Le Guin's literary prestige and popular appeal mean that this title will find a large audience; its relatively narrow focus (three separate survey collections of the author's other short works have been or will be published this year) makes it a fast read. VERDICT Recommended for all libraries as well as fans of the author and literature about literature. [See "Editors' Fall Picks," LJ 9/1/16, p. 27.].—Jenny Brewer, Helen Hall Lib., League City, TX
— Library Journal
"Le Guin (The Real and the Unreal), an honored and prodigious fiction writer, will delight her many fans with these 67 selections of her recent nonfiction. The wide-ranging collection includes essays, lectures, introductions, and reviews, all informed by Le Guin's erudition, offered without academic mystification, and written (or spoken) with an inviting grace. Herself a genre-defying writer most associated with science fiction and fantasy, Le Guin frequently challenges the restrictiveness of genre-based value judgments that relegate science fiction to a "literary ghetto." Le Guin's book speaks both to readers, in the succinct and lucid reviews and introductions, and to writers, as in "Making Up Stories," in which she urges writers to be readers, and "The Hope of Rabbits," her journal of a week at a writers' retreat. Le Guin's nominal topic is often a book, but her subjects are more complex, reaching deeply into the nexus of politics and language, women's issues, the effects of technology, and books as commerce. In a resonating essay, "What Women Know," Le Guin discusses the differences between stories told by men and women, remarking, "I think it's worth thinking about." That's this collection in a nutshell: everywhere something to think about."
— Publishers Weekly
"Collected nonfiction by the prolific, multiaward-winning writer.The author of novels (21), short stories (11 volumes), essays (four collections), children's books (12), poetry (six volumes), and translations (four volumes), Le Guin (Steering the Craft: A Twenty-First-Century Guide to Sailing the Sea of Story, 2015, etc.) also writes book reviews and occasional essays, delivers talks, and contributes introductions to other writers' works. These short pieces comprise a volume that, like many such miscellaneous collections, is uneven, but the few minor pieces are outweighed by several gems. Among the latter is an evocative memoir of the elegant, somewhat eccentric house in which the author grew up in California and where her family lived for 54 years, designed by the renowned architect Bernard Maybeck. The house was "remarkably beautiful, delightfully comfortable, and almost entirely practical." Not completely, however, since it lacked stairs to the basement, and those to the upper floors ended in steps so narrow, furniture movers "met their doom." Le Guin remembers the mellow, silken redwood of the interior, which imparted a special, pleasant fragrance. In another moving piece, the author recalls "what it was like to be twenty and pregnant in 1950," before Roe vs. Wade, risking being expelled from college and choosing to have an abortion rather than bring a child into a bleak future. Many pieces reflect her commitment to craft, her belief in the endurance of the book as physical object, and her objections to the "false categorical value judgment" that elevates "literature" above genre—which would include much of Le Guin's output of science fiction and children's books. "Literature is the extant body of written art," she writes. "All novels belong to it." One excellent piece, not previously published, rails against "the masculine orientation of discussion of books and authors in the press." In a review of Kent Haruf's Benediction, Le Guin remarks on a character's "humor so dry it's almost ether." That praise applies to Le Guin as well in a collection notable for its wit, unvarnished opinions, and passion."
— Kirkus Reviews
Nora Jemisin recommended the book in the New York Times Book Review.
There was an Ursula K. Le Guin symposium at the University of Oregon.
Find Words Are My Matter in the PNBA Holiday Catalog.
Reviews for the new edition of Steering the Craft: A Twenty-First-Century Guide to Sailing the Sea of Story
"A must-read for intermediate and advanced writers of fiction and memoir." —Library Journal, STARRED
"A succinct, clear, and encouraging companion for aspiring writers." —Kirkus Reviews
"It would be churlish to deny the benefits of this thoughtful, concise volume…In essence, Le Guin reveals the art of craft and the craft of art…this book is a star by which to set one's course." —Publishers Weekly, STARRED
"There is no better spirit in all of American letters than that of Ursula Le Guin." — Slate
"Le Guin is a writer of enormous intelligence and wit, a master storyteller with the humor and force of a Twain. She creates stories for everyone from New Yorker literati to the hardest audience, children. She remakes every genre she uses." — Boston Globe
Praise for Ursula K. Le Guin:
"I read her nonstop growing up and read her still. What makes her so extraordinary for me is that her commitment to the consequences of our actions, of our all too human frailties, is unflinching and almost without precedent for a writer of such human optimism."—Junot Diaz
"A lot of her work is about telling stories, and what it means to tell stories, and what stories look like. She's been extremely influential on me in that area of what I, as a beginning writer, thought a story must look like, and the much more expansive view I have now of what a story can be and can do."—Karen Joy Fowler
"She was and remains a central figure for me."—Michael Chabon
Cancelled:
Reading:
Thursday, October 13, 7:30 p.m.
Powell's City of Books
1005 W. Burnside St.
Portland, OR 97209
About the Author
Ursula K. Le Guin has published twenty-one novels, eleven volumes of short stories, four collections of essays, twelve books for children, six volumes of poetry and four of translation, and has received the Hugo, Nebula, Endeavor, Locus, Tiptree, Sturgeon, PEN-Malamud, and National Book Award and the Pushcart and Janet Heidinger Kafka prizes, among others.
In recent years she has received lifetime achievement awards from World Fantasy Awards, Los Angeles Times, Pacific Northwest Booksellers Association, and Willamette Writers, as well as the Science Fiction and Fantasy Writers of America Grand Master Award and the Library of Congress Living Legends award. Le Guin was the recipient of the Association for Library Service to Children's May Hill Arbuthnot Honor Lecture Award and the Margaret Edwards Award.
Her recent publications include three survey collections: The Found and the Lost: The Collected Novellas; The Unreal and the Real: The Selected Short Stories; and The Complete Orsinia: Malafrena, Stories and Songs (Library of America) as well as a new collection of poetry, Late in the Day. She lives in Portland, Oregon, and her website is ursulakleguin.com.
---