Sun 20 Sep 2015 - Filed under: Not a Journal., Publishing, Strange Horizons, the world | Leave a Comment| Posted by: Gavin
Has it really been 15 years? I wasn't at the Worldcon when Mary Anne Mohanraj kicked things off but I have been a big fan of the site ever since. Sure, they published me (for which, SH editors over the years, many thanks!) but it's really not that. I sent stories to the magazine — through their submission portal of course — because I was so impressed with it and enjoyed the writing they published and I wanted to be part of that! The whole magazine is such a gift to the world, to the readers and writers of today and for those in the future. That it's run by a huge staff of volunteers has amazed me for what, fifteen years! I love the tea parties at Wiscon. I am so happy there's a podcast!
Every year (unless I, er, forget, sorry!) we donate some prizes to the fundraiser and this year we have a couple of bundles of print and ebooks, an LCRW chocolate sub (always fun to send out!), and I think a special something else. I need to check and make sure before I say anything about that!
To support the fund drive, Strange Horizons has a special extra issue that will be published as fundraising thresholds are met. One of those bonuses is Kelly's newest story, "The Game of Smash and Recovery." So, I really hope you will go ahead and support the magazine!
[I think these links will work, if not, please go here.]
Here's to 15 more years!
---
Fri 18 Sep 2015 - Filed under: Not a Journal., Vincent McCaffrey | Leave a Comment| Posted by: Gavin
No, sorry, it's not another Hound novel (argh! we keep asking, he says one of these days), but, it is new McCaffrey. Here's the description:
1937. A young press photographer for the Daily Mirror falls in love with a crusading reporter. There's murder before breakfast and a beer and a beating for lunch. Just don't be late for dinner or a deadline. And remember, sometimes it's not your best shot, but taking the shot you have that counts. This is Fiorello LaGuardia's New York, where Thomas Dewey battles Lucky Luciano and the mob, millions are out of work and maybe out of luck, Stalinist is set against Trotskyite and the German American Bund harbors Nazi spies. It's a time of hard bitten city editors, soft-hearted molls, Seabiscuit and The Babe, when Winchell's gossip paid the bills for Hearst's newspaper empire, where a nation moved to the beat of Goodman and Gershwin, and Hepburn and Stanwyck filled our silver dreams, while Hughes and the DC-3 arose, Earhart and the Hindenburg fell, the 20th Century Limited departed and Superman arrives in the nick of time.
and you can start reading here:
Chapter 1. Sunday, March 14, 1937
Chapter 2. Sunday, March 14, 1937
Chapter 3. Sunday, March 14, 1937
or go straight to ordering it in paperback or ebook here.
---
Mon 14 Sep 2015 - Filed under: Not a Journal., Benjamin Parzybok, book clubs, water | Leave a Comment| Posted by: Gavin
Huge West Coast news: Benjamin Parzybok's Sherwood Nation is one of two novels chosen for the 2016 Silicon Valley Reads program. The program theme this year is "Chance of Rain"
The program begins with the 2016 Kick Off Event on at 7:30 p.m. on Tuesday, Jan. 26,  at the Heritage Theater (Campbell/San Jose) where Author in Residence Emmi Itäranta (Memory of Water) and Visiting Author Benjamin Parzybok will be interviewed on stage by Mercury News columnist Sal Pizarro.
Ben will return to Silicon Valley for at least a dozen events during three week-long trips during the spring — the complete events calendar will be available by the end of the year.​ We'll have more on this as it develops so in the meantime we're just looking forward to all the readers in Silicon Valley reading Ben's fabulous book! Yay!
"Silicon Valley Reads is an annual community program that ​selects books focused on a contemporary theme and offers free events throughout Santa Clara County to engage the public in reading, thinking and discussing the topic. Our goals are to encourage the love of reading and learning and to have a welcoming forum where our diverse community can come together to share different perspectives."
---
Fri 11 Sep 2015 - Filed under: Not a Journal., Kelley Eskridge, Ted Chiang, the movies | 2 Comments| Posted by: Gavin
Right now it knocks me over to write that two Small Beer books are being filmed: the title story of Ted Chiang's Story of Your Life and Others and Kelley Eskridge's Solitaire.
Story of Your Life is being filmed in Montreal, Canada, with Amy Adams, Jeremy Renner, and Forest Whitaker, and Solitaire is being filmed as OtherLife in Perth, Australia, with Jessica De Gouw, Thomas Cocquerel, and TJ Power.
There are always books and stories being optioned (recent film interest has centered on two novels: Ayize Jama-Everett's forthcoming The Entropy of Bones and Carol Emshwiller's Philip K. Dick award winner The Mount) and some of it pans out and much of it doesn't so it's a total thrill that these two stories are actually on their way to the silver screen. Many things will happen between then and now but I'm just going to take this moment to celebrate. Whoopee!!
---
Thu 3 Sep 2015 - Filed under: Not a Journal., Free books, Goodreads, Mary Rickert | Leave a Comment| Posted by: Gavin
---
Fri 28 Aug 2015 - Filed under: Not a Journal., arrival, Australia, Gavin J. Grant, Kelly Link, travel | Leave a Comment| Posted by: Gavin
Lede not buried! See: Kelly will be doing these things and I will be doing these things.
Brissy: is where we are headed. Near the Great Barrier Reef is where we were. (Photos: um, maybe when my camera and laptop start talking again.) Melbourne: where we are for Kelly to do Melbourne Writers Fest stuff. Also: Melbourne has a Burmese restaurant and a zine store.
Here's Kelly's sched. in Brisbane:
and mine:
---
Thu 27 Aug 2015 - Filed under: Not a Journal., Kelley Eskridge, the movies | Leave a Comment| Posted by: Gavin
Kelley Eskridge has just announced that her novel Solitaire has just begun filming in Perth, Australia! (You can read the press release here) and Kelley's happy post here.
"OtherLife is directed by Ben C. Lucas (Wasted on the Young), a fiercely talented director and writer who brings depth and heart and passion to the film. The script is written by me, Gregory Widen (Highlander, Backdraft, The Prophecy), Lucas Howe, and director Ben Lucas. The film stars the fantastic Jessica De Gouw (Dracula, Arrow, and the forthcoming Underground), as well as Thomas Cocquerel (Kidnapping Mr. Heineken) and TJ Power (Eat Pray Love, The Sapphires, Wasted on the Young)."
---
Tue 25 Aug 2015 - Filed under: Not a Journal. | Leave a Comment| Posted by: Gavin
Ayize Jama-Everett's third Liminal novel The Entropy of Bones is coming out soon. More on that very soon! Chabi is going to kick some ass. You heard it here first. Go see him read, Sep. 16, 7 p.m. at the mighty City Lights Booksellers, 261 Columbus Avenue, San Francisco. (Locus has The Liminal War in their Notable Books list.)
Archivist Wasp is shipping from the printer. Wait, is this April? Nope. This is the second printing. Pretty happy about that. If your fave store doesn't have it at the moment, ask them and they'll be able to get it in a week or so.
What else is at the printer? Also, seems odd to write this about a book we originally published in 2008, but The Serial Garden is back at the printer (yay!) — another Big Mouth House title! That should be in stock early next month. If you're in the UK, you might want to pick up the fab new Virago edition with cover and interior illustrations by Peter Bailey. (And a new UK edition means new blurbs! i.e. Chris Riddell, "What a thrill to discover this gem from the witty and endlessly inventive Joan Aiken.")
Also, we recently reprinted yet another Big Mouth House title, Lydia Millet's first Dissenters novel, The Fires Beneath the Sea. Lydia is working on the third and last book right now and we expect to have more info on that later in the year.
We printed galleys of Mary Rickert's New and Selected Stories. We printed so many things!
---
Mon 24 Aug 2015 - Filed under: Not a Journal., Angelica Gorodischer, Delia Sherman, Kelley Eskridge, LCRW 33, Susan Stinson, Theo Fadel | Leave a Comment| Posted by: Gavin
Take a deep breath. Hold it. Read a book. Let it go. Feel better? Dead? Not sure? Me neither.
Meanwhile:
Read the first chapter of Solitaire on the Seattle Review of Books, a consistently readable new endeavor from Paul Constant and Martin McClellan.
Paul Di Fillippo read Delia Sherman's Young Woman in a Garden and in this month's Asimov's points out a serious flaw: "The only flaw in this collection is that there are not more stories on the table of contents. You need this in your library."
Theo Fadel, who illustrated our forthcoming edition of John Crowley's The Chemical Wedding is updating her website. Just wait until you read her new bio.
Translator Sue Burke writing at Asymptote on translating Angélica Gorodischer's favorite novel Prodigies: Different Beauty, Equal Beauty.
Check out this video and article by Laura Newberry as Susan Stinson gives her Bridge Street Cemetery tour and they talk about the new cemetery preservation efforts.
"Humanity's a frog being slowly boiled in a saucepan" says Deborah Walker in the latest in Michael J. DeLuca's series of contributor interviews for LCRW 33.
Previously:
M.E. Garber ("'Doomed' is such a bleak term. Are we 'doomed' if we have to live differently than we have in the past? If we have to adapt to radically changing situations? If many of us on the planet die, while others struggle onwards? I think not, and yet others would argue yes. Then again, as I said earlier, I'm a bit of a closet optimist.")
Nicole Kimberling: "I forgave the trees for their indiscriminate air-based sperm-cell distribution. After all, they can't help it."
Giselle Leeb: "I worked in the Karoo, a semi-desert, counting plants for a botany lecturer during three of my summer holidays, and that's when I discovered a conscious love of the earth."
---
Fri 14 Aug 2015 - Filed under: Books | Leave a Comment| Posted by: Gavin
paper · 172 pages · $14 · 9781618730992 | ebook · 9781618731005 · Edelweiss
New: read an excerpt — "The House" — in Spolia Magazine.
Locus Recommended Reading List
An enchanting novel of the women whose lives pass through a nineteenth century boarding house. Moving, subtle, and dreamlike.
Prodigies explores the story of the poet Novalis's birthplace in the German town of Weissenfels after it is converted into a boarding house. Moving, subtle, and full of wit, irony, and dreams, this novel fills the house with the women who lived there throughout the 19th century, and across the flow of history constructs the secret drama of their destinies.
Considered by the author and many others to be her best novel, Prodigies is the third novel we have published by this author in English (after Kalpa Imperial and Trafalgar — although this book is very different from both of those.
Read an excerpt — "In Black" — in the journal Eleven Eleven.
Translator Sue Burke writing at Asymptote on translating: Different Beauty, Equal Beauty
Reviews
"Because of Prodigies' unusual style, it requires great care and thoughtfulness to read. It cannot be rushed through or casually scanned. An impatient reader will abandon this book long before its rich rewards can be reaped. The right audience will have a willingness to savor, to double-back over sentences, to bob along to wherever the author and characters wish to take you. If you are ready for the experience of Prodigies, it is definitely ready for you."
— Carmen Maria Machado, NPR
Liberty Hardy @ Book Riot says: "I am so in love with this book I could explode! I want to hug it and pet it and call it George. I knew it would be good, because Small Beer Press publishes the best, but I had no idea how just enchanted I would be with this delightful novel of unusual tenants at a boarding house in the nineteenth century. This book scratched my Muriel Spark/Barbara Comyns itches, with an extra side of the unusual. Originally published in 1994, this is Argentinian writer Gorodischer's third novel to be translated into English. I will definitely be reading the first two now!"
"Put strangers around a common table and you have possibilities, in life and in literature. Thus the driving premise of The Magic Mountain, and thus Argentine novelist Gorodischer's slender book. . . . Gorodischer writes a poetic, vigorous prose. Her story, dreamlike and start-and-stop, takes effort, for though brief, it is dense—and well worth the trouble."
— Kirkus Reviews
"Written in 1994, this is the third book by Argentinian writer Gorodischer to appear in English. Ursula K. Le Guin translated the first, Kalpa Imperial: The Greatest Empire That Never Was (also published by Small Beer), which established Gorodischer's stature in the worlds of SF and speculative fiction. This book is neither genre, however: it's a fable-like story of a house in the small German town of Weissenfels—a house that was the home of 19th-century German Romantic poet Novalis. Solidly built on a pleasant street, by the mid-19th century it is a boarding house run by the efficient Madame Helena. Gorodischer inhabits the minds of various residents—the general refighting past wars, the tea salon manager dreaming of travel, a retired opera singer and her sullen daughter, a man obsessed with miniature figures, and the cook and maids—around the time a Japanese pearl seller moves in. Although short, the book reads slowly: long, complicated sentences unfurl, mixing prosaic detail about meals (heavy and delicious sounding) with dreams and dread. Despite the house's many comforts, hauntings penetrate its quotidian world—not witches or ghosts, exactly, but the past, the imagined future, and a kind of unease that stems from being alive, fearful, guilty, human. The residents' thoughts and routines can charm or chill the reader, and though the book requires patience and tolerance for oddity and open ends, as a picture of the strangeness of life at its most ordinary, it's a compelling curiosity."
— Publishers Weekly
"La casa del poeta Novalis acoge las vidas de varias mujeres durante el siglo diecinueve. Con humor, ironi´a y un firme manejo de la atmo´sfera en que se desarrolla la accio´n, Gorodischer ofrece una trama misteriosa y secreta de estos destinos atrapados entre los muros de la vieja casona" — Handbook of Latin American Studies, v. 58.
"Gorodischer's rhythmic and transparent prose reveals the violence underlying bourgeois respectability. Prodigies is both incisive and incantatory."
—Sofia Samatar, author of A Stranger in Olondria
"The house of the poet Novalis welcomes the lives of several women during the nineteenth century. With humor, irony and firm handling of the atmosphere in which the action unfolds, Gorodischer offers a mysterious and secret plot of these destinations trapped within the walls of the old house." — Handbook of Latin American Studies
"Prodigies, which she considers to be her best novel . . . takes place in Germany in the home of the poet Novalis after his death, and is a humorous and ironic portrayal of the women who passed through that home."— Gwendolyn Díaz, Women and Power in Argentinean Literature
About the Author
Angélica Gorodischer was born in Buenos Aires in 1928 and has lived in Rosario since 1936. She has published many novels and short story collections including Kalpa Imperial, Mango Juice, and Trafalgar, as well as a memoir, History of My Mother. Her work has been translated into many languages and her translators include Ursula K. Le Guin and Alberto Manguel. With certain self-satisfaction she claims she has never written plays or poems, not even at 16 when everybody writes poems, especially on unrequited love. She received two Fulbright awards as well as many literary awards around the world, including a 2014 Konex Special Mention Award.
See a fascinating list of Angélica Gorodischer's translators here.
About the Translator
Born in Wisconsin, Sue Burke moved to Madrid, Spain, in 1999. Her fiction and poetry have appeared in many magazines and anthologies. She has worked as a journalist and editor and is a member of the American Translators Association and the Asociación Española de Fantasía, Ciencia Ficción, y Terror.
---
Thu 13 Aug 2015 - Filed under: Not a Journal., Benjamin Parzybok, Reading Group Guide | Leave a Comment| Posted by: Gavin
We recently posted the first edition of our new Reader's Guide and Companion to Benjamin Parzybok's novel Sherwood Nation — go download it now!

Sherwood Nation has been amusing and provoking much discussion — who knew seceding would be such a popular idea? — with its multifaceted look at a city (Portland, Oregon) dealing with the effects of a very long term drought.
The Reader's Guide pulls together some post-publication interviews with Ben as well as reading group questions — we expect to add more over time as the book incites more conversation — and some of Ben's photos from an inspiring trip to Brazil.
You can read an excerpt of the book, listen to Seattle's KUOW: If Portland Collapsed, How Would The City Fare? (interview on "The Record"), and more here and of course: download the new Reader's Guide and Companion.
---
Tue 11 Aug 2015 - Filed under: Books, Geoff Ryman | Leave a Comment| Posted by: Gavin
paper · 320pp · $16 · 9781931520737 | ebook · 9781931520386
Dotty, old and maybe crazy, sees The Wizard of Oz on TV, and recognizes it as her own story.
New: Reader Group Guide included.
"A mythic meditation on the enduring power of fantasy and art and on the loss of innocence, both the innocence of childhood lost to the cruel realities of the grown-up world and the innocence of a nation lost to the cruelties of history. . . . A moving lament for lost childhoods and an eloquent tribute to the enduring power of art."
—Michiko Kakutani, The New York Times
Was is a haunting novel which explores the lives of characters intertwined with The Wizard of Oz: the "real" Dorothy Gale; Judy Garland's unhappy fame; and Jonathan, a dying actor, and his therapist, whose work at an asylum unwittingly intersects with the Yellow Brick Road.
"In an era of bright, simple adaptations, Was is different—melancholy, beautiful, and yes, full of heartaches and nightmares. If we were to put those green glasses back on to block them out, we would leave ourselves knowing so much less about why such Technicolor stories matter to us, even long after childhood."
—Slate
"A startling, stimulating book filled with angels and scarecrows, gargoyles and garlands, vaudeville and violence. Pynchon goes Munchkin, you might say."
—Washington Post Book World
"The Scarecrow of Oz dying of AIDS in Santa Monica? Uncle Henry a child abuser? Dorothy, grown old and crazy, wearing out her last days in a Kansas nursing home? It's all here, in this magically revisionist fantasy on the themes from The Wizard of Oz."
—Kirkus Reviews
"Ryman's darkly imaginative, almost surreal improvisation on L. Frank Baum's Oz books combines a stunning portrayal of child abuse, Wizard of Oz film lore and a polyphonic meditation on the psychological burden of the past."
—Publishers Weekly
"A mediation on art, lies and human pain. None of Ryman's books is quite like any of the others—this is one of his most straightforward and best"
—Roz Kaveneny, Time Out
Geoff Ryman is the author of the novels The King's Last Song, The Child Garden, Air (a Clarke and Tiptree Award winner), 253, Lust, The Unconquered Country (a World Fantasy Award winner), and a collection, Paradise Tales (a Sunburst Award winner). Canadian by birth, he is a frequent traveler, and now teaches at the University of Manchester.
Was, an excerpt:
PART ONE: THE WINTER KITCHEN
MANHATTAN, KANSAS
SEPTEMBER 1989
During the spring and summer I sometimes visited the small Norwegian Cemetery on a high hill overlooking a long view of the lower Republican Valley. In late evening a cool breeze always stirs the two pine trees which shade a few plots. Just south of the Cemetery in a little ravine is a small pond surrounded with a few acres of unbroken prairies sod. On the rise beyond the ravine a few large trees grow around a field. They are the only markers of the original site of my Grandfather's homestead.
My Grandmother once told me that when she stood on the hill and looked southwest all she could see was prairie grass. An aunt told me of walking over the hills to a Post Office on the creek there. I can remember when a house stood just across the field to the west and now I can still see an old tree and a lonely lilac bush on the next hill where a few years ago a house and farm building stood. Of the ten houses I could see from this hill when I was a child, now only two exist – but instead of the waving prairie grass which Grandmother saw in the 1870s, there are rectangles and squares of growing crops and trees along the roads. A few miles distant the dark green of trees, with a water tower, tall elevator and an alfalfa mill rising above them define the area of a small town.
—Elinor Anderson Elliott,
The Metamorphosis of the Family Farm in the Republican Valley of Kansas: 1860-1960,
MA thesis, Kansas State University
The Municipal airport of Manhattan, Kansas, was low and brown and rectangular, and had a doorway that led direct from the runway. The last passenger from St. Louis staggered through it, his cheek bristly, his feet crossing in front of each other as he walked. He blinked at the rows of chairs and Pepsi machines and then made his way to the Hertz desk. He gave his name.
"Jonathan," he said, in a faraway voice. Jonathan forgot to give his last name. He was enchanted by the man at the Hertz desk, who was long, lean, solemn, wearing wire glasses. He reminded Jonathan of the farmer in the painting American Gothic. Jonathan grinned.
He passed the man an airport napkin with a confirmation number written on it. American Gothic spoke of insurance and had forms ready to sign. Jonathan put check marks in the little boxes and passed over a credit card. He waited, trying not to think about how ill he was. He looked at a map on the wall.
The map showed Manhattan the town and, to the west of it, Fort Riley, the Army base. Fort Riley covered many miles. It had taken over whole towns.
Jonathan did not know there had once been a town in Kansas called Magic. There had even been a Church of Magic, until the congregation had to move when the Army base took over. The ghost towns were marked. Fort Riley DZ. DZ Milford. The letters D were ambiguously rounded.
Quite plainly on the map, there was something that Jonathan read as "OZ Magic."
It had its own little box, hard by something called the Artillery and Mortar Inpact Area, quite close to a village called Keats.
"There you go," said American Gothic. He held out car keys.
"What's this mean?" Jonathan asked, pointing at the words.
"DZ?" the man said. "It means 'Drop Zone.'"
There were little things on the map called silos. Jonathan thought the silos might be for storing sorghum.
"At the end of the world," said the man at the Hertz desk, "it will rain fire from the sky." He still held out the car keys. "Manhattan won't know jack shit about it. We'll just go up in a flash of light."
Not a single thing he had said made any sense to Jonathan. Jonathan just stared at the map.
"Anyway," said American Gothic, "you got the gray Chevrolet Celebrity outside."
Jonathan thought of Bob Hope. He swayed where he stood. Sweat trickled into his mouth.
"You all right?" the man asked.
"I'm dying," said Jonathan, smiling. "But aside from that I'm pretty good, I guess." It was an innocent statement of fact.
Too innocent. Ooops, thought Jonathan. Now he won't rent me a car.
But this was Kansas, not Los Angeles. The man went very still for a moment, then said quietly, "You need a hand with your luggage?"
"Don't have any," said Jonathan, smiling almost helplessly at the man, as if he regretted turning him down.
"You from around here? Your face looks kinda familiar."
"I'm an actor," Jonathan replied. "You may have seen me. I played a priest in 'Dynasty.'"
"Well, I'll be," said American Gothic. "What are you doing here, then?"
It was a long story. "Well," said Jonathan, already imitating the other man's manner. "I suppose you could say I'm here to find somebody."
"Oh. Some kind of detective work." There was a glint of curiosity, and a glint of hostility.
"Something like detective work," agreed Jonathan, and smiled. "It's called history." He took the keys and walked.
MANHATTAN, KANSAS
SEPTEMBER 1875
After the Kansas were placed on the greatly reduced reservation near Council Grove, a substantial decline occurred. For example, in 1855—the year their agent described them as "a poor, degraded, superstitious, thievish, indigent" type of people—the Commissioner of Indian Affairs reported their number at 1,375. By 1859 it was down to 1,035 and in 1868 to 825. Finally, while this "improvident class of people" made plans for permanent removal to Indian Territory, an official Indian Bureau count placed their number at "about 600." Clearly the long-range trend appeared to be one of eventual obliteration.
—William E. Unrau,
The Kansa Indians: A History of the Wind People, 1673-1873
The brakeman danced along the roofs of the train cars, turning brake-wheels. The cars squealed and hissed and bumped their way to a slowly settling halt. he train chuffed once as if in relief.There was a dog barking. The noise came from within the train, as regular as the beating of its steam-driven heart. The dog was hoarse.
The door of a car was flung open, pushed by a boot, and it crashed against the side of the train. A woman all in black with a hat at an awkward angle was dragging a large trunk case. A little girl all in white stood next to her. The white dress sparkled in sunlight, as if it had been sprinkled with mirrors. The dog still barked.
"Where's my doggy? We're going to leave my doggy!" said the child.
"Your doggy will be along presently. Now you just help yourself down those steps." The woman had a thin, intelligent face. Her patience was worn. She took the child's hand and leaned out of the car. The child dangled, twisting in her grasp. A huge sack was thrown out of the next car and onto the platform like a dead body.
"Aaah!" cried the child, grizzling.
"Little girl, please. Use your feet."
"I can't!" wailed the child.
The woman looked around the platform. "Johnson!" she called. "Johnson Langrishe, is that you? Could you come over here please and help this little girl down from the train?"
A plump and very pimply youth – his cheeks were almost solid purple – loped toward the train, hair hanging in his eyes under a Union Pacific cap. The woman passed the child down to him. Johnson took her with a grunt and dropped her just a little too soon onto the platform.
The train whistled. The dog kept barking.
"Dog's been making music since Topeka. It's a wonder he's got any voice left. Trunk next." The woman pushed the trunk out the door. Johnson was not strong enough to hold it, and it slipped from his grasp to the ground.
"My doggy," said the little girl.
"Dot rat your doggy," muttered the woman. "Johnson. Do you know Emma Gulch? Emma Branscomb as was?"
"No, Ma'am."
"Well that's just dandy," said the woman with an air of finality.
"There's no one here? There's no one here?" The little girl began to panic.
"No, little girl, I'm afraid not. I'm going o Junction, otherwise I'd stop off with you. Why? Why let a little girl come all this way and not meet her, I just do not know!" The woman turned and shouted at the next car.
"Hank," she cried. "Hank, for goodness' sake! Fetch the little girl her dog, can't you?"
"He bit me!" shouted the porter.
The woman finally chickled. "Oh, Lord!" She turned and disappeared into the next car.
The train sneezed twice and a white cloud rolled up donut-shaped from the funnel. Great metal arms began to stroke the wheels almost lovingly. And the wheels began to turn. A creak and a slam and a rolling noise and the train began to sidle away. It whistled again, and the shriek of the whistle smothered the cry the little girl made for her dog.
Then out of the mailcar door, the woman appeared, holding out a furious gray bundle. It wrenched itself from her grasp and rolled out onto the platform. It somersaulted into the child and then spun and righted itself, yelping in outrage. It roared hatred at the train and the people on it. The dog consigned the train to Hell. Johnson, the boy, backed away from him.
Sunset orange blazed on the side of the car. The woman still hung out of the doorway.
"Emma Gulch is her aunt! Lives east out in Zeandale!" she shouted. "Try to get word to her. God bless, child!" the woman waved with one hand and held on to her hat with the other. The air above the train shivered with heat. There was a wuffling sound of fire, and a clapping and clanking, and the brakeman did his dance. All of it moved like a show, farther down the track, fading like the light. The light was low and golden.
This was the time of the afternoon the little girl most hated. This was the time she felt most alone.
"What's your name?" Johnson asked her.
"Dorothy," said the little girl. She held up her white dress to make it sparkle.
"What's that stuff on your dress?"
"It's a theater dress," said the little girl. Her eyes stared and her mouth was puffy. "The theater people in Kansas City gave it to me." She had stayed with them last night, and she liked them. "Are you going to stay with me?" she asked Johnson.
"For a little while, maybe."
"I'm hungry," she said.
"Well I ate up all my pie, or I surely would have let you have some."
The place was silent. The station had a porch and a platform and a wooden waiting room. The tracks ran beside a river. Dorothy could see no town. She recognized nothing. She pushed the hair out of her eyes. Nothing was right.
"Where is everybody?" she asked. She was scared, as if there were ghosts in the low orange light.
"Oh, next train won't be here till past six. Come on, I'll show you where you can set."
He walked on ahead of her. He didn't hold her hand. Mama would have held her hand, or Papa. She followed him.
Her ticket was pinned to her dress, along with a set of instructions. "Will this ticket get me back to St. Lou?" she asked. If there was nobody coming to meet her?
"I don't know," said Johnson, and held open the door of the waiting room. It had bare floors of fine walnut, wainscoting, a stove, benches. There were golden squares of light on the floor.
"You must be tired. You just rest here a bit, and I'll see if I can't find somebody to go fetch your aunty."
Don't go! Dorothy thought. She was afraid and couldn't speak. Stay!
"You'll be okay. We'll get you sorted out." He smiled and closed the door. Dorothy was alone.
This was the time when Mama would lay the table. Mama would sing to herself, lightly, quietly. Sometimes Dorothy would help her, putting out the knives and forks. Sometimes Dorothy would have a bath, with basins of warm water poured over both her and her little brother, Bobo. Papa would come home and shout, "How're my little angels?" Dorothy would come running and giggling towards him. Don't tickle me, she would demand, so he would. And they would all eat together, sunlight swirling in the dust as the shadows lengthened.
No dinner now.
And later people would come around, and they'd all talk and sometimes ask Dorothy to stand up on a chair and sing. The chairs would scrape on the floor as they were pulled back in a hurry, for cards or for a dance. Papa would play the fiddle. They would let Dorothy sit up and drink a little wine. People would hold Bobo up by his arms so that he could dance too, grinning.
So what happened to little girls with nobody to take care of them? How did they eat? Would it all be like that trip on the train? The train trip had seemed to go on forever, but this was even worse.
She was afraid now, deep down scared, and she knew she would stay horribly, crawlingly scared until dark, into the dark when it would get even worse, until she tossed and turned herself asleep.
Toto sighed and shivered, waiting out the terror with her.
The dust moved in the sunlight and the sunlight moved across the wall, and no one came, and no one came. Time and loneliness and fear crept forward at the same slow pace.
Then the front door swung open with a sound of sleighbells on a leather strap, like Christmas. Dorothy looked up. A woman in black stood in the doorway, carrying a basket.
"Are you the little girl who's waiting for her aunty?" the woman asked. Dorothy nodded. The woman smiled and came toward her. There was something terribly wrong.
The woman's arms were too long. The bottom of her rib cage seemed to stick out in the wrong place, and she walked by throwing her hips from side to side and letting her tiny legs follow. As she moved, everything was wrenched and jolted. Dorothy backed away from her, along the bench.
"I brought some chicken with me," said the woman, smiling, eyes bright.Her face was young and pretty. "My name's Etta, what's yours?" Toto sat up from the floor, ears forward, but he did not growl.
Dorothy told her in such a low voice that Etta had to ask her again. "And the dog's name?"
"Same," said Dorothy. Etta sat down on the bench some distance away, and began to unfold a red-checked cloth from the basket. Some of the fear seemed to go. "He's got the same last name as mine."
Etta plucked out apples and cold dumplings and some chicken and passed them on a plate.:
"The same name. How's that?"
"My mama got the two of us on the same day. So I'm called Dorothy and he's called Toto. That's short for Dorothy." Dorothy had the drumstick.
"Would Toto like some chicken?" Etta asked.
Dorothy nodded yes, with her mouth full. She stared at the woman's pretty face as she held out a strand of chicken for Toto. Dorothy was confused by the woman's height and manner. Dorothy was not entirely sure if she was a child or an adult.
"Are you middle-aged," Dorothy asked. She did not understand the term. She thought it meant people who were between childhood and adulthood.
"Me?" Etta chuckled. "Why no, I'm twenty years old!"
"Why aren't you bigger?"
"I'm deformed," Etta answered.
Dorothy mulled the word over. "So am I," she decided.
"Oh no, you're not, you're tall and straight and real pretty."
"Am I?"
Etta nodded.
"So are you," Dorothy decided. The long arms and the twisted trunk had resolved themselves into something neutral.
Etta went pink. "Don't talk nonsense," she said.
"You're real pretty. Are you married?"
Etta smiled a secret kind of smile. "I might be someday."
"Everybody should be married," said Dorothy. It appealed to her sense of order.
"Why's that?" Etta asked.
Dorothy shrugged. She didn't know. She just had a picture of people in houses. "Where do you live if you're not married?"
"With my Uncle William."
"Could you marry him?"
Etta chuckled. "I wouldn't want to. There is someone I could marry, though, if you promise not to tell anyone."
Dorothy nodded yes.
"Mr. Reynolds," whispered Etta, and her face went pink again, and she grinned and grinned.
Dorothy grinned as well, and good spirits suddenly overcame her. "Mr. Reynolds," Dorothy said, and kicked both feet.
"People tell me I shouldn't marry him. But do you know, I think I might just do it anyway."
Dorothy was pleased and looked at her white shoes and white stockings. "Now," said Etta. "What we're going to do is wait here till your aunty comes. And if she can't come here today, then we'll go and spend the night at my house and then go to your aunty's in the morning. Would you like that?"
Dorothy nodded yes. "Is it nice here?" she asked.
"Nice enough," said Etta. She told Dorothy about the trees of Manhattan. When the town was planned, every street had a row of trees planted down each side. The avenues had two rows of trees planted on each side, in case the road was ever widened. So, Manhattan was called the City of Trees. Dorothy liked that. It was as if it were a place where everyone lived in trees instead of houses. Nimbly, Etta packed up the remains of their dinner.
Then they went to the window. Dorothy saw Manhattan.
There was a white two-story house on the corner of the road, with a porch and a door that had been left open. Dorothy could hear a child calling inside. There was a smell of baking. It looked like home.
And there were the trees, as tall as the upper floor. Beyond the trees, there was a honey-colored building. The Blood Hotel, Etta called it. There were hills: Blue Mont with smoke coming out of its top like a chimney; College Hill, where Etta lived.
"Are there any Indians?" Dorothy asked.
Not anymore, Etta told her. But near Manhattan, there had been an indian ciry.
"It was called Blue Earth," said Etta. "They had over a hundred houses. Each house was sixty feet long. They grew pumpkins and swuash and otatoes and fished in the river, and once a year they left to hunt buffalo. They were the Kansa Indians, which is why one river is called the Kansas, and the other is called Big Blue. Because they met right here where the Kansas lived."
Dorothy saw it, a river as blue as the sea in her picture books at home. The Kansas River was called yellow, and Dorothy saw the two currents, yellow and blue mixing like colors in her paint box.
"Is it green there?" she asked. She meant where the blue and yellow mixed.
"It's green everywhere here," Etta answered. They went back to sit on the bench. Etta told Dorothy about Indian names, Wichita and Topeka. Topeka meant "A Good Place to Find Potatoes." That made Dorothy laugh.
"But any place is what you make it," said Etta. "You've got to make it home. You've got to do that for yourself. Do you understand what I'm saying?"
Dorothy began to play with the bows on Etta's dress. Etta put her arms around her and rested her head against Dorothy's. They were nearly the same height.
"It's difficult, because everybody wants to be loved. And you think you can't have a home unless you are loved by somebody, anybody. But it's not true. Sometimes you can learn to live without being loved. It's terrible hard, but you can do it."
Then she kissed Dorothy on the forehead.
"The trick is," said Etta, pulling Dorothy's long black hair from her face, "to remember what it's like to be loved."
Dorothy fell asleep. She dreamed of knitting and the black piano and her paint box and picture books and all the things that had been left behind.
---
Tue 11 Aug 2015 - Filed under: Not a Journal., Carmen Maria Machado, I Bury Myself, Julie C. Day, Julie Day, LCRW, LCRW 33, Michael J DeLuca, Podcastery, small beer podcast | Leave a Comment| Posted by: Julie
Lady Churchill's Rosebud Wristlet No. 33 is a strange and extremely personal cultivation. Guest edited by Michael J. Deluca, it themes and focuses and ponders on our ecological future in a way that doesn't seem to limit the writing at all. LCRW No. 33 is about people and relationships. It is also about this new epoch we find ourselves in, the Antropocene.
These days, humanity's impacts on the earth are like some virulent and ugly form of magical realism infecting our nonfictional world. And yet in other ways nothing has really changed. We living humans are no more immersed in our environment than our ancestors were two or five or ten thousand years ago. And just as it has always been, after we die our organic matter feeds and scatters and transforms.
In a way that I find surprising and occasionally gut wrenching, Carmen's story "I Bury Myself" takes on one personal experience of the inevitable end. It is a wonderful addition to LCRW No.33.
Carmen Maria Machado is a fiction writer, critic, and essayist whose work has traveled across many fictional boundaries. As well as LCRW No. 33, her work has appeared in such places as  The New Yorker, Nightmare, Granta,  Shimmer, The Paris Review, Lightspeed, AGNI, Interfictions, and NPR. You can find more of her work at www.carmenmariamachado.com.
Episode 20: In which Julie C. Day reads Carmen Maria Machado's "I Bury Myself" from Lady Churchill's Rosebud Wristlet No.33.
Subscribe to the Small Beer podcast using  iTunes or the service of your choice:
---
Mon 10 Aug 2015 - Filed under: Not a Journal., Joan Aiken | Leave a Comment| Posted by: Gavin
This great pictorial celebration of Joan Aiken's life and writing on the Guardian.
This strong essay/mini-rant by Charlie Jane Anders about "Ursula K. Le Guin, Fyodor Dovstoevsky, and the Snuggly Comfort of Evil."
Listen to this KSMU interview with the Twin Cities's genius-in-residence Alan DeNiro.
This Book Riot list of 6 books not to miss from mighty mighty small presses — which includes Geoff Ryman's Was as well books from fave publishers Cinco Puntos, Text, and Coffee House.
---
Mon 27 Jul 2015 - Filed under: Not a Journal., LCRW, Michael J DeLuca, Sofia Samatar, the world | Leave a Comment| Posted by: Gavin
Climate change is one of humanity's most pressing challenges. Researchers, environmentalists, and writers including Kim Stanley Robinson have called our societal failure to address climate change a problem of the imagination as much as one of economics or the environment. Previous generations of science fiction and fantasy writers provided inspiration for technical innovations ranging from cellphones to robotics to gene therapy. Michael J. DeLuca wanted to ask today's writers: can speculative fiction help us find new ways to understand and approach the complex issue of global warming?
Stories, poetry, and nonfiction inspired by this question can be found in the new issue of Lady Churchill's Rosebud Wristlet (LCRW), the venerable, much-awarded indie fiction zine from Gavin J. Grant and Kelly Link's Small Beer Press. LCRW #33, guest edited by Michigan writer Michael J. DeLuca, approaches its theme of humanity's relationship with the earth with a little humor, a touch of horror, and seventeen different kinds of understanding.
DeLuca spent two months reading hundreds of submissions from all over the world. The table of contents includes writers from California, Florida, Massachusetts, Minneapolis, New York, North Carolina, Pennsylvania, Texas, Washington, Nova Scotia, Canada, London, U.K., and features stories, poems, essays and art from World Fantasy and Campbell award winner Sofia Samatar, Nebula and Shirley Jackson award nominee Carmen Maria Machado, World Fantasy Award nominee Christopher Brown and many other.
DeLuca says that asking this question of writers is "not about pointing fingers or shouting down deniers. It's not about politics. It's about people, about how our actions affect the earth and how it affects us: physically, emotionally, spiritually. We're part of the earth and it's a part of us. I asked for optimism, I expected cynicism, I got both. I tried to find complexity and overlook the easy answers."
LCRW #33 is now available in print from many independent bookstores or directly from the publisher at smallbeerpress.com and in DRM-free ebook from weightlessbooks.com as well as all the other usual ebookstores.
Michael J. DeLuca is available for interviews and excerpts are available for reprint.
About the Editor
Michael J. DeLuca is a writer, reader, dreamer, designer, brewer, baker, photographer, and philosopher. He produces both virtual and tangible goods in the form of bread, beer, tomatoes, websites, and stories. His fiction has appeared in Beneath Ceaseless Skies, Apex, and Interfictions, among others. He can be found online at mossyskull.com and twitter.com/michaeljdeluca
Discarded Titles for LCRW #33
The Humanity Versus the Earth Issue
The Earth Saves Itself from Humanity Issue
The 30% Non-Dead-Tree Issue
The Crying Indian Is Actually Italian Issue
The Women Turning Into Trees Issue
The What the Mushrooms Told Me Issue
The Jellyfish Inherit the Earth Issue
The Critical Mass Issue
The There Is No Such Thing as Critical Mass Issue The Change Is Inevitable Issue
The Inevitability Is Change Issue
July 2015
Magazine / $5.00 / 56 pages
Ebook / $2.99 / ISBN: 9781618731173
Media Contact: Gavin J. Grant, (413) 203-1636, [email protected]
Published by Small Beer Press.
Ebook distributed to the trade by Consortium Book Sales and Distribution.
---
Fri 17 Jul 2015 - Filed under: Not a Journal., Ayize Jama-Everett | Leave a Comment| Posted by: Gavin
we're going to add three books to this here site. One for November, one for January, one for March. I'd like to take this chance to jump up on the table (and fall off) to say how excited we are about these books. They represent a lot of things we love to do. There are two short story collections and a novel. Two of the writers we've published before and one is new to us. I think you're going to enjoy them. But that's next Tuesday. And then next Wednesday to Friday — because the universe is funny that way — I will be mostly offline. While I'm away feel free to hit the preorder button so hard it breaks over and over again. What we want is to bring good books to as many readers as possible in as many ways as we can: print, ebook, and audio. We want you to find them in your local indie, online at ebookstores, in the library, in the to-be-read stack at your friend's house, in that huge megamarket sitting next to the sunscreen so that you can read the best in weird fiction where ever you go.
But that's next week. And, whisper it, there's a possibility we have more books coming sooner than expected.
Have you seen LCRW? Lois Tilton has.
But let's put that all aside for now. In the meantime, here's Chapter One from a pageturner that is at the printer right now: The Entropy of Bones by Ayize Jama-Everett. Chabi is a character who will stay with you, promise.
Chapter One
The Time I Choked Out a Hillbilly
Last time I'd been this deep in the Northern California hills I was on a blood and bar tour in a monkey-shit brown Cutlass Royale with Raj. Now I was distance running from the Mansai, his boat, to wherever I would finally get tired. From Sausalito to Napa was only sixty or so miles if I hugged the San Pablo Bay, cut through the National Park, and ran parallel to the 121, straight north. About a half a day's run. Cut through the mountains and pick up the pace and I could make it to Calistoga in another three hours. From downtown wine country I'd find the nicest restaurant that would serve my sweaty Gore-Texed ass and gorge myself on meals so large cooks would weep. The runs up were like moving landscape paintings done by masters, deep with nimbus clouds hiding in craggy sky-high mountains. Creeks hidden in deep green fern and ivies that spoke more than they ran.
Narayana Raj had taught me in the samurai style. You don't focus on your enemy's weakness; instead, you make yourself invulnerable. My focus was to be internal. In combat, discipline was all. But in the running of tens of miles, that discipline was frivolous. My only enemy was boredom and memory. Surrounded by such beauty, how could I not split my attention? Nestled in the California valleys, I found quiet, if not peace.
I also found guns. Halfway between Napa and Calistoga, the chambering of a shotgun pulled my attention from the drum and bass dirge pulsing in my earbuds. The woods had just gone dark, but my vision was clear enough to notice the discarded cigarette butts that formed a semicircle behind one knotted redwood. Rather than slowing down, I sped up and choke-held the red-headed shotgun boy hiding behind the tree before he had time to situate himself, my ulna against his larynx, my palm against his carotid. He was muscular but untrained. Directly across from him was an older man, late thirties, dressed for warmth with one of those down jackets that barely made a sound when he moved. His almost Fu Manchu mustache didn't twitch when he pulled two Berettas on me. I faced my captive toward his partner.
"Wait… ," Berettas said, more scared than he meant to sound.
---
Fri 10 Jul 2015 - Filed under: Not a Journal. | Leave a Comment| Posted by: Gavin
We will have books from some excellent writers! And, if you're not going, you can of course always order online. We can also try and get signed copies for you, although we may also sell out of books over the weekend, it is a reading crowd.
Small Beer Press authors on the program include: Ted Chiang, John Crowley, Kelley Eskridge, Greer Gilman, Eileen Gunn, Elizabeth Hand, Nicole Kornher-Stace, Kelly Link, and maybe more!
Not to be missed: the debut of the new issue of LCRW, guest edited by Michael J. DeLuca. There's a reading from it at 4 pm on Wednesday:
4:00 PM     EM     LCRW. Christopher Brown, Michael J. Deluca, Eric Gregory, Deborah McCutchen, Alena McNamara. Lady Churchill's Rosebud Wristlet Group Reading
Come by the table to get a peek at a few upcoming books: I will have a print out of the current state of our next John Crowley title, The Chemical Wedding.
---
Thu 9 Jul 2015 - Filed under: Not a Journal., Monstrous Affections | Leave a Comment| Posted by: Gavin
Yesterday I was offline and before I left I said to the world, hey, Tuesday was great, so, Wednesday, what have you got?
And apparently what Wednesday had was some great news for many writers, editors, publishers, and artists, as the World Fantasy Award nominations came out — congratulations to all nominated! I'm very happy to see Monstrous Affections: An Anthology of Beastly Tales on the ballot: it is a testament to the power of the stories in the book so I'm going to use this nomination as an excuse to thank everyone who sent us those scary, scary stories. (Why did I not realize how dark things would get in a book called Monstrous Affections? I thought they'd all be stories about affection, love, things like that. Ha. As is proven over and over, I know nothing.) Anyway, it's truly always an honor to be nominated.
---
Wed 8 Jul 2015 - Filed under: Not a Journal., Geoff Ryman, LCRW, Nicole Kornher-Stace | Leave a Comment| Posted by: Gavin
Yesterday was a pretty great day for our books so, you know Wednesday, what are you going to do?
Tuesday started with a bang when the Book Smugglers released a 10/10 review for Archivist Wasp with this great quote"All of sudden, this book Mad-Max-Fury-Roaded me, like a boss." Then Stephen Burt gave a tiny shout out to LCRW in a great no-really-why-do-people-start-lit-mags piece in the New Yorker (cough). And lastly Kelly posted a picture of the first copy in of our new edition of Geoff Ryman's killer novel Was featuring cover art by Kathleen Jennings:
Very pleased with how this cover came out. Illus by @tanaudel. Design by me & @smallbeerpress. Book by Geoff Ryman. pic.twitter.com/fEvJvD0Ywd

— kellylink (@haszombiesinit) July 8, 2015
Me? I have to run (ok, drive) to Weymouth and back today so go on internet, have your funs!
---
Fri 3 Jul 2015 - Filed under: Not a Journal., LCRW | Leave a Comment| Posted by: Gavin
LCRW: umami for the brain.
---
Thu 2 Jul 2015 - Filed under: Not a Journal., Kelly Link | Leave a Comment| Posted by: Gavin
Apparently it's been 10 years since we first publisher Kelly's second collection, Magic for Beginners. Which had a different working title for a while (as I think all of her books except Stranger Things Happen have had) but you know which one Kelly went with in the end. Even if the actual story "Magic for Beginners" wasn't actually finished so it wasn't in the first set of advance galleys we sent out.
The official-ish bibliography is pasted in below — such a lovely cover painting by Shelley Jackson! so many lovely covers! so many trips abroad that book brought! — and I've posted some covers in a tiny video. Random House recently published lovely new paperback and ebook editions with an added bonus of a chat between Kelly and Joe Hill, and Laura I. Miller has written the book up on Lithub today. They've also put up the first story, "The Faery Handbag."
If you have everything else, may I direct you to these — which I don't have yet, but am awful tempted by!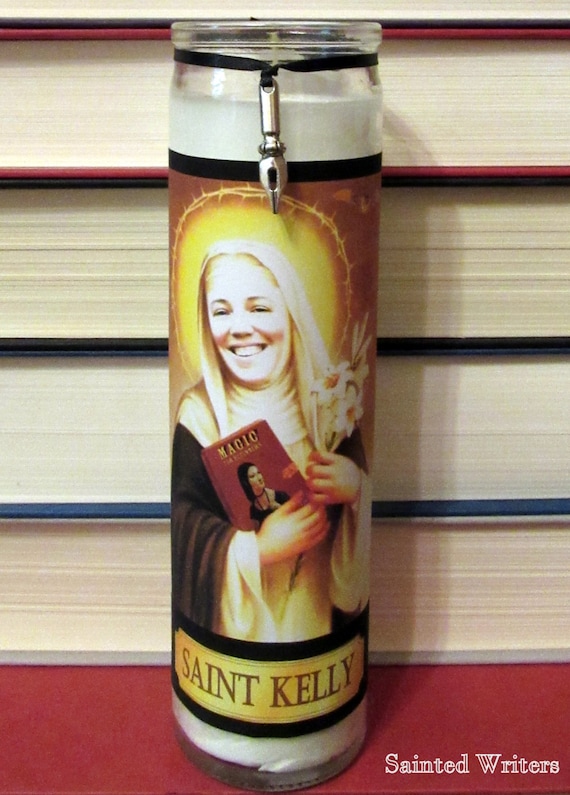 Salon, Village Voice, Onion, HTML Giant Book of the Decade
Time Magazine, Salon, Village Voice, San Francisco Chronicle Book of the Year
Locus Award Winner
Young Lions, Bram Stoker, and World Fantasy Finalist
Small Beer Press, Northampton, MA. July 2005.
Harcourt/Harvest, USA pb. September 2006.
Random House, USA pb/ebook, July 2014
Gayatari Publishing, Russia. March 2007.
Hayakawa, Japan. August 2007.
Harper Collins, UK.
Argo, Czech Republic.
Grup Editorial Tritonic, Romania.
Verlagsgruppe Random House GmbH, Germany. February 2008.
Editions Denoel, France*. May 2008.
Wydawnictwo Dolnoslaskie, Poland.
Woongjin Think Big Co., Korea. 2008.
Grupo Leya, Brazil.
Donzelli Editore, Italy. Forthcoming.
Babel, Israel
---
Wed 1 Jul 2015 - Filed under: LCRW | Leave a Comment| Posted by: Gavin
July 2015 · paper edition 56pp · Ebook ISBN 9781618731173
The 30% Non-Dead-Tree Issue guest-edited by Michael J. DeLuca. This is the paper edition. The ebook edition is available here.
LCRW #33 approaches its theme of humanity's relationship with the earth with a little humor, a touch of horror, and seventeen different kinds of understanding. Includes multiple award winner Sofia Samatar, Nebula and Shirley Jackson award nominee Carmen Maria Machado, and World Fantasy Award nominee Christopher Brown among others.
Contributor Interviews

D. K. McCutchen: "Sex tells us a lot about the living world. JELLYFISH incorporates all my daydream and nightmare material."
Deborah Walker: "Humanity's a frog being slowly boiled in a saucepan"
M.E. Garber: "'Doomed' is such a bleak term. Are we 'doomed' if we have to live differently than we have in the past? If we have to adapt to radically changing situations? If many of us on the planet die, while others struggle onwards? I think not, and yet others would argue yes. Then again, as I said earlier, I'm a bit of a closet optimist."
Nicole Kimberling: "I forgave the trees for their indiscriminate air-based sperm-cell distribution. After all, they can't help it."
Giselle Leeb: "I worked in the Karoo, a semi-desert, counting plants for a botany lecturer during three of my summer holidays, and that's when I discovered a conscious love of the earth."
Reviews
SF Revu · Lois Tilton, Locus ·
fiction
Carmen Maria Machado, "I Bury Myself"
Alena McNamara, "Starling Road"
Giselle Leeb, "Ape Songs"  [interview]
Michelle Vider, "For Me, Seek the Sun"
Deborah Walker, "Medea"
D. K. McCutchen, "Jellyfish Dreaming"
Sofia Samatar, "Request for an Extension on the Clarity"
M. E. Garber, "Putting Down Roots"
Eric Gregory, "The March Wind"
nonfiction
Christopher Brown, "Winter in the Feral City"
Nicole Kimberling, "Cook Like a Hobo"  [interview]
poetry
Leslie Wightman, "The Sanctity of Nature"
Ingrid Steblea, "Another Afternoon in the Garden"
Kelda Crich, "Child Without Summer"
Peter Jay Shippy, "Singing Beach"
art
Kevin Huizenga
Dmitry Borshch
Steve Logan
Guest Editor's Note
Michael J. DeLuca
The Humanity Versus the Earth Issue
The Earth Saves Itself from Humanity Issue
The 30% Non-Dead-Tree Issue
The Crying Indian Is Actually Italian Issue
The Women Turning Into Trees Issue
The What the Mushrooms Told Me Issue
The Jellyfish Inherit the Earth Issue
The Critical Mass Issue
The There Is No Such Thing as Critical Mass Issue The Change Is Inevitable Issue
The Inevitability Is Change Issue
When Gavin and Kelly let me hold the reins an issue themed something along the lines of the above was the first thing that came to my head. It's no watershed moment, much as I'd love it to be; Conjunctions just did one they were even-keeled enough to call "The Nature Issue." And there have been anthologies, and even the occasional novel-length text, every few years since the anthropocene started: ideas in narrative form I'd probably never have thought to lump together into anything until I spent a month reading submissions for an LCRW issue I claimed would be themed on "humanity's relationship with the earth".
It was gratifying and calming to learn that people other than me and not just the talking heads do think about these things. In fact, the experience bordered on the sublime; it restored (some of) my faith in humanity. This is what art, speculative literature in particular, is for: unrestrained thought in a form that if we let it will touch every part of what makes us human and thereby foment more of the same.
I asked for optimism, I expected cynicism, I got both. We're not going to make it through this thing without a sense of humor. I tried to find complexity and overlook the easy answers.
Read. Look. Think. Be changed. I hope it makes you feel what it made me feel.
Excerpts
I Bury Myself
Carmen Maria Machado
Here is what you do when you need to choose the end. First, find a person who knows your body, and fuck them for three days.
Then, drive to a meadow, where there is so much life.
There, dig a hole long enough and wide enough for your body to fit.
Next, climb in.
Then, wait….
Winter in the Feral City
Christopher Brown
1.
In the winter I learned that I am better at smelling death than my dogs.
Dogs have a nose for life and a gift for extinguishing it. You can see it when you watch them police the perimeter of the human habitat, doing the core task we have bred into them over the millennia—eliminating our competition from other species. You can watch the way they read the secret olfactory language of the forest, tracking their way to all the burrows in the ground you would never notice. If you let them, they will kill whatever they find and leave it for you to decide what to eat. They are our truest familiars—mediators who articulate the blood-soaked truth about our relationship with wild animals….
Another Afternoon in the Garden
Ingrid Steblea
"Now the Lord God had formed out of the ground all the beasts of the field and all the birds of the air. He brought them to the man to see what he would name them; and whatever the man called each living creature, that was its name." –Genesis 2:19
Adam grips the tool loosely in his left hand, poking at the dirt.
He cocks his head and studies it, backing away, brow furrowed. "Trowel," he says. Then, "Spade." Eve watches from the quince grove where she has just finished grafting the shoots of a new cultivar onto rootstock. Hands full, she scratches an itch, rubbing her forehead against tree bark.
It has been a long day. She rose before dawn.
While Adam slept beneath the fragrant frangipani, she checked the stakes of the fruit trees, the branches for signs of canker.
She made the morning meal. He pushes figs into his mouth with his thumbs, his jaw working like one of the cows in the cornfields, muttering, "Chew, chew, chew. Munch, crunch. Masticate, ruminate. Gnaw, gnaw, gnaw." …
Starling Road
Alena McNamara
The man slumped on my mother's threshold, pain and hunger paling his already light skin. The whiskers of the winter's first storm blew snow against his soldier-green coat.
A woman my age bent empty-handed over him. Her quick, uneasy glance caught mine, helpless: she had been half carrying him before he fell. The light from our fire made her brown skin rosy, as it did mine, but her scraped-back hair showed her a woman from up-mountain—past the Empire's furthest claim on these slopes.
I might have stared all night, but the soldier groaned and shifted, and I saw his face.
"Mother!" I called. Our neighbors peered from the warmth of their own doorways, glad no doubt this trouble had not landed on their laps. "Our soldier's back!"…
Ape Songs
Giselle Leeb
They sent out the parade with the Ape of the Earth. Hands tied, he went up front. They had tied his hands since the time that he had tried to dig without permission. Likewise, they had taped his mouth shut so that he could not sing. The time that he had started to sing, cracks had appeared in the earth.
No one could guess the Ape's thoughts; even untaped, his mouth was a stiff gash with no ability to turn up at the corners. They had made him in an age of advanced plastics when elastic, realistic skin was a cheap option; but they did not want him to be perceived as real: he was made for a distinct purpose….
For Me, Seek the Sun
Michelle Vider
– yesterday I couldn't leave my bed till like. after 2pm. and that was a struggle. and I wasn't asleep, I just. couldn't be outside the bed
– also I'm gonna be tmi for a minute SORRY….
Medea
Deborah Walker
It was the dead time of the afternoon. There was just one old boy nursing a beer at the end of the sports bar. But at least the footie was on: Ipswich Town versus Norwich City. And it was 2-1 up to Ipswich. It was going to be a walkover. This was a sweet job and no mistake. "Need any oxygen?" asked Simon, tapping the canister on the bar. Head Office had been on at him to push more oxygen to the punters.
"I'll make do." Unfortunately the old guy took Simon's question as encouragement. He shuffled along the bar to a seat close to Simon. "The writing's on the wall, and none will see it," he said. "Mene, Mene, Tekel u-Pharsin."
A fragment of poetry floated, unexpectedly, into Simon's head, "The moving finger writes; and, having writ / moves on: nor all thy piety nor wit, / shall lure it back to cancel half a line."…
Child Without Summer
Kelda Crich
I cannot give you the sun or the moon
only grey overcast, blossoming sky's ash.
All civilizations fade,
but we were the only ones to take the sun with us.
It is an unkind inheritance….
Jellyfish Dreaming
D. K. McCutchen
"This is the way the world ends . . . ." T.S. Eliot, "The Hollow Men"
Jack in the Marketplace
I wait (like always) scuffing along the boardwalk, spitting in the surf, watching plastic bags swirl like a memory of octopus' tentacles in the surge. I've heard rumors and I have questions. So I wait until the thin man shows up at the Trash Café with his larger, squarer companion. Then I wait for them to leave again. It's dull.
The docks are more interesting. I check out the catch as it comes in; buckets and crates full of jellyfish, nets ripped from flotsam, decks scattered with inter- esting debris. The ocean coughs up jellyfish and plastic rubbish these days. The Fisher folk are hard men and women from a dozen different races and places, tough survivors of every catastrophe the world has thrown at them. They ignore me or stare hard until I wander on. They're busy enough shifting the catch without getting stung by the odd boxjelly, they don't need a Warehouse tramp distracting them, maybe nicking something. But now and again they'll give me or the other Warehouse kids a small square of tatty tarpaulin wiggling with seaworms or nematodes, or sometimes a basket of the odder-looking jellies to eat, in exchange for mending nets. They supply improvised gloves of layered plastic and cloth—whatever washes up—to pro- tect from unfired nematocysts tangling in long skeins, clinging like nerves to the weave of the nets. But they watch carefully so's we don't run off with the gloves….
Request for an Extension on the Clarity
Sofia Samatar
Dear X,
I am writing to request an extension on the Clarity. I would like my term extended for twenty years. I've received two other extensions—one for two years and one for ten—but I've never managed to get a twenty- year term.
I've decided to contact you directly instead of going through my supervisor, in the hope that, once you've heard my reasons, you will grant my request.
Now you're thinking: well, this is unconventional! Keep in mind that you have not hired me to do a conventional job. You have hired me to live almost alone and I live almost alone and my work is excellent. The Clarity has run for thirteen years without a pause. She is my boat and my cottage and my cocoon. Cocoon is not the right word. Coconut? Coffin? That was a joke.
Dear X, I wish I could see you. I wish I knew your name. But you are veiled in the obscurity of the highest rung of the Program. So I make do, despite my disadvantages, despite the fact that I know nothing about you while you know everything about me….
Cook Like a Hobo
Nicole Kimberling
I think almost all of us have, at one point or other, attempted to cook with a campfire only to discover that our skills fall far below modern expectations. So, what makes the campfire so difficult? I cooked in a restaurant with a wood-fired oven for over a decade, which means I spent hundreds, perhaps even thousands of hours igniting, tending and using cooking fires.
Here are the main difficulties:
Fires are hot. A camp-sized fire can still singe all the hair off your arms from six feet away….
Putting Down Roots
M. E. Garber
5/10/2062
VoiceNode 1453a:Anni_Miller
To: Buvaneswari Delall
Buvana,
I wasn't trying to hide from you, but this has been hard to deal with. I just put my head in the sand, you know? (Which seems ironic, considering.) I'm sorry—I should've reached out to you sooner. You've always been my bestest friend, even before our crazy AT throughhike. I still miss the Appalachian Trail, our trip there. All my stress fell away. I could use that now.
Jared moved out yesterday. Can't blame him—he's moving on. Whereas I, apparently, won't be moving for long.
They're running tests, doing experiments. I feel like a lab mouse in a cage, and I hate it all. I want to run away, but can't. I know they'll figure it out. They have to. Until then, I dream impatiently. Can't wait to get my life back….
Singing Beach
Peter Jay Shippy
After I left home, I worked
in a store on the coast
that sold little hurricanes.
They were kept in cobalt
canning jars with lightning lids….
The March Wind
Eric Gregory
"Up here," said Shanna. "Stop at the station."
Bright as spotlights in the backroad dark: a twenty-four hour Stop-n-Go. Caroline parked, leaned on the wheel, and peered at the other two cars in the lot. They'd brought her hybrid Highlander for the extra
space, but now it felt conspicuous.
"Well," she said. "No crowd."
No laugh. Shanna had dark circles under her eyes.
She tugged her hair back into a ponytail, then let it out again….
About these Authors and Artists
Christopher Brown writes science fiction and criticism in Austin, Texas, where he also practices technology law. He coedited, with Eduardo Jiménez Mayo, Three Messages and a Warning: Contemporary Mexican Short Stories of the Fantastic, which was nominated for the 2013 World Fantasy Award. Recent work has appeared in The Baffler, the MIT Technology Review anthology Twelve Tomorrows, 25 Minutos en el Futuro: Nueva Ciencía Ficción Norteamericana, Review: Literature and Arts of the Americas, Castálida, and The New York Review of Science Fiction.
Dmitry Borshch was born in Dnepropetrovsk, studied in Moscow, today lives in New York. His drawings and sculptures have been exhibited at the National Arts Club (New York), Brecht Forum (New York), ISE Cultural Foundation (New York), the State Russian Museum (Saint Petersburg).
Kelda Crich is a newborn entity. She's been lurking in her creator's mind for a few years. Now she's out in the open. Find Kelda in London looking at strange things in London's medical museums or on her blog. Her poems have appeared in Nameless, Cthulhu Haiku II, Transitions, and the Future Lovecraft anthology.
M. E. Garber grew up reading about hobbits, space-travel, and dragons, so it's no wonder that she now enjoys writing speculative fiction, and dreams of traveling the world(s). She used to live near the home of Duck Tape, then near the home of Nylabone. Now she lives near the home of Gatorade. You can find her blog at: megarber.wordpress.com
Eric Gregory's stories have appeared in Lightspeed, Strange Horizons, Betwixt, and elsewhere. He lives in Carrboro, North Carolina, and co-edits Middle Planet with Julia Gootzeit. For sporadic blogging and super-amateur garden photography, see ericmg.com.
Kevin Huizenga just moved to Minneapolis and is also at usscatastrophe.com. He teaches and is the author of several books of comics, including Curses and The Wild Kingdom.
Nicole Kimberling spent twelve years cooking with wood fire. Now she knows all its dirty tricks. She lives and works in Bellingham, Washington.
Giselle Leeb's stories have appeared in Bare Fiction, Mslexia, Riptide, and other publications. She grew up in South Africa and now lives in Nottingham, UK, where she works as a web developer when she is not writing. giselleleeb.cielo.net @gisellekleeb
Steve Logan is a self-taught fine artist and also my favorite bro. His work has been shown in cities all over the US, including Miami, New York, Las Vegas, Atlanta and Boston.
Carmen Maria Machado is a fiction writer, critic, and essayist whose work has appeared or is forthcoming in The New Yorker, Granta, The Paris Review, AGNI, The Fairy Tale Review, Tin House's Open Bar, NPR, The American Reader, Los Angeles Review of Books, and elsewhere. Her stories have been reprinted in several anthologies, including Year's Best Weird Fiction and Best Women's Erotica. She has received the Richard Yates Short Story Prize, the CINTAS Foundation Fellowship in Creative Writing, and the Michener-Copernicus Fellowship, and has been nominated for a Nebula Award and the Shirley Jackson Award. She is a graduate of the Iowa Writers' Workshop and the Clarion Science Fiction & Fantasy Writers' Workshop, and lives in Philadelphia with her partner.
D. K. McCutchen is a Senior Lecturer for the UMass College of Natural Sciences. Lack of poetic DNA led to tale of low adventure & high science titled The Whale Road (Random House, NZ; Blake, UK), which earned a Pushcart nomination & a Kiriyama Prize Notable Book award. In a literary attempt to save the world, she's now writing mostly scientifically accurate, sometimes erotic, gender-bender-post-apocalyptic-speculative-fiction. The series begins with Jellyfish Dreaming—finalist for a Massachusetts Cultural Council Artist Fellowship. She lives on the Deerfield River with two brilliant daughters and a Kiwi, who isn't green, but is fuzzy.
Alena McNamara lives in Boston and works in a library near a river. Her stories have appeared in Kaleidoscope and Crossed Genres Magazine. She is a graduate of the 2008 Odyssey Workshop and Viable Paradise XV, and can be found online via alenamcnamara.com.
Sofia Samatar is the author of the novel A Stranger in Olondria, winner of the William L. Crawford Award, the British Fantasy Award, and the World Fantasy Award. In 2014 she received the John W. Campbell Award for Best New Writer. She co-edits the journal Interfictions and teaches literature at California State University Channel Islands.
Peter Jay Shippy's books of poems include Thieves' Latin and A Spell of Songs.
Ingrid Steblea's poetry has appeared in Nimrod International Journal of Prose and Poetry, Boxcar Poetry Review, Poem, The Seattle Review, The Southern Anthology, and numerous other journals. She lives in Western Massachusetts with her husband and their two children.
Michelle Vider is a writer based in Philadelphia. Her work has appeared in The Toast, Baldhip Magazine, and Pop Mythology. Find her at michellevider.com.
Deborah Walker grew up in the most English town in the country, but she soon high-tailed it down to London, where she now lives with her partner, Chris, and her two young children. Find Deborah in the British Museum trawling the past for future inspiration or on her blog: deborahwalkersbibliography.blogspot.com. Her stories have appeared in Nature's Futures, Cosmos, Daily Science Fiction and The Year's Best SF 18 and have been translated into a dozen languages.
Leslie Wightman is recently out of high school, currently consuming vast quantities of tea, and living on a boat. She is a graduate of the Alpha Young Writers Workshop, and, on the whole, is a little too optimistic for her own good.
---
Mon 29 Jun 2015 - Filed under: Not a Journal., LCRW | Leave a Comment| Posted by: Gavin
LCRW is a tiny juggernaut, bouncing over the desert, heading for the dessert line, ready for both stories and readers who don't mind crossing a line or two, refueling souls, brains in jars, and the worldwide weird and great fiction bucket. It is doing very well! The latest issue, #32, is getting strong reviews (Lois Tilton liked most of it on Locus) and if a couple of stories from this issue don't end up in Best American Short Stories or the like, well, I will eat my lunch and maybe someone else's too. Or maybe I will drink it.
I don't know how publishers who put out a monthly magazine do it. We just published #32 and I'm enjoying the reaction and Michael DeLuca has #33 just about ready to go! You can see the full ToC here as well as the Kevin Huizenga cover. It will be going out next month — which of course is a day or two from now.
And: lovely news from Prime Books: two stories from LCRW will be included in Rich Horton's forthcoming The Year's Best Science Fiction & Fantasy 2015:
"The Endless Sink" by Damien Ober (LCRW 30, September, 2014)
"Skull and Hyssop" by Kathleen Jennings (LCRW 31, December 2014)
Get your paper copy here or your electronic copy here — after a little delay to add excerpts from upcoming titles, the ebook edition of LCRW 32 will go out tomorrow!
---
Tue 23 Jun 2015 - Filed under: Not a Journal. | Leave a Comment| Posted by: Gavin
Made this at some point so that I would not site here counting in multiples of 32. Feel free to download if useful.
---