Tue 23 Dec 2014 - Filed under: Not a Journal., audio, Ysabeau S. Wilce | 3 Comments| Posted by: Gavin
We've been celebrating one of the local Califa California papers recognizing the brilliance of Ysabeau S. Wilce's first collection of stories, Prophecies, Libels & Dreams.
"Ysabeau S. Wilce . . . writes like no one else. Her approach is playful and allusive, packed to the gills with clever wordplay, bizarre characters and outlandish events. Each tall tale is set in or around the Republic of Califa, an alternate, Aztec-influenced version of the Golden State from the 19th century, where magick is part of everyday life and wonders never cease."
And now the news from Audible: the audio book is now available.
So: let's have some pre-Christmas/Sunkiller/All Holidays fun. It's almost too late to buy gifts (although downtown Northampton has been hopping the last couple of days) and way too late to ship things (unless you own Fedex or something) so a code to download an excellent audio book such as Prophecies, Libels, and Dreams may just be what the situation demands.
We have half a dozen(!) copies of the audio book to give away and we're going to try and make it real easy:
Entry Rules:
Retweet the giveaway on Twitter, reblog on Tumblr, or comment on the post below to enter.
Please enter only once!
Giveaway is open to readers everywhere.
We'll use random.org to pick winners on December 24th at 12 pm EST.
Good luck!
Retweet/comment to enter to win a Free Audiobook of Prophecies, Libels, & Dreams http://t.co/tmvgjUply9 @crackpothall

— Small Beer Press (@smallbeerpress) December 23, 2014
---
Tue 23 Dec 2014 - Filed under: Not a Journal., chuntering on, music, shipping, Sofia Samatar, Throwing Muses | Leave a Comment| Posted by: Gavin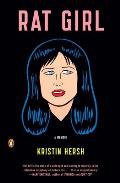 This morning brought to you by the sun which refuses to shine. Perhaps it is annoyed about the arrow I shot it down with the other day. I apologized and explained I was worried it would go away forever and we'd end up in a very boring (and short) dystopic future. The sun said it was not down with that and after chatting with the moon it promised to spin things up a bit and add a few minutes back to each day. At this point the whole southern hemisphere of the planet said, "Oi!" and I hid behind some boxes of books until they went away.
This morning also brought to you by the second printing of Sofia Samatar's A Stranger in Olondria which arrived in the office and in the warehouse this week. At last and yay!
This morning is also brought to you by the Throwing Muses's Hunkpapa (there are 4 comments on that page [where I think you can listen to the whole album!]: 1 offer to help with response, 1 comment, and 1 demand, which is a tiny look in at how people's expectations and demands on performers have changed. Expectations: so high! Politeness, where did you go?). Anyway, Hunkpapa which was the only Muses I could find this morning in the office. Luckily I have a cassette player here(!). I think I have it because of the single "Dizzy" and also the year 1989. I've been reading Kristin Hersh's memoir Rat Girl which is pretty fantastic. It's a real reminder that a writer (and a book) can have a voice unlike any other. There are sentences in there that read/sound like nothing I've read. The call out one-to-three line excerpts from the lyrics to her songs add a refractive perspective to the events. I'm almost done with the book and at that stage where I don't want to be finished it — this is where series fiction/nonfiction wins! — but there's no further memoirs, yet, so I'll just have to stick it back on the shelf and re-read it sometime.
This morning also brought to you by a day where we've caught up on shipping again (yay! — just a couple of orders that came in after I left the office yesterday), a day in which we've reduced the submissions to a near-manageable 2-foot stack with plans for reducing even that, and the very, very cheery news that there is some solid forward movement on our our John Crowley project. Yay!
---
Thu 18 Dec 2014 - Filed under: Not a Journal., sales, shipping | Leave a Comment| Posted by: Gavin
Friday morning update: Caught up again! usps.com says books shipped yesterday are scheduled to arrive Monday so you can still order today and fingers crossed they will arrive Tuesday!
Hey, we still have a couple of days — today and tomorrow — where the post office says that if you order from our site, since we're upgrading all US book orders to Priority Mail, the books should arrive by December 24th. It's been pretty great fun in the last week piling up the books and shipping them all out. The post office has been really busy!
Also: don't miss these signed books:
A Stranger in Olondria by Sofia Samatar paperback:
Questionable Practices by Eileen Gunn
(We also did quite a few ebooks!)
Exit, Pursued by a Bear by Greer Gilman
Stranger Things Happen (and other books) by Kelly Link
& even some random older books (After the Apocalypse by Maureen F. McHugh, Howard Who? by Howard Waldrop, oh I don't know!) all shipping free Priority (if only I could spell that) free until December 20th
---
Fri 12 Dec 2014 - Filed under: Free Stuff to Read, Novel Excerpts | Leave a Comment| Posted by: Gavin
An excerpt from Sherwood Nation by Benjamin Parzybok.
Preface
How it happened:

It happened slowly. The fishermen called the rogue and unpredictable changes at sea El Pescadero. Winds came from differing directions, currents looped back on themselves, temperatures fluctuated. It wasn't seasonal like El Niño, though at first everyone thought it was. It didn't go away. Governments fought bitterly about whose fault was whose, and who ought to do what about it.
Along with El Pescadero came an increase in oceanic salinity. There were lots of theories there. When you swam in the ocean, the new buoyancy was subtle, but pleasurable.
The bone-dry summers of the west lingered deeper and deeper into winter. Everyone could see that the snow pack was melting. When was the snow pack not melting? All you had to do was look up at any of the balding mountains.
Then the great Deschutes River, elegant and fast, a river which cut across the Oregon desert like a streak of lightning across a dull gray sky, dried up in a single summer.
The farms that depended upon it followed suit. There were strikes and protests. Blood was spilled. Then, quickly, other rivers diminished.
Finally, the greatest of them all, the Columbia River, its sources choked in mud, leaked its deathsong through the gorge, and became only a scaly alligator skin of memory. In its wake, valleys turned to deserts, fertile farms to dust, and the great migration East began.
As the hordes of Droudies poured into the Midwest and Eastern United States and the last of the surface water seeped deep into the ground, anger over the millions of incoming refugees escalated. Finally, borders along the Rocky Mountains were sealed to Westerners and a meager aid strategy was conceived by the bankrupt government for the many millions abandoned to their dry fates out west. Read more
---
Fri 5 Dec 2014 - Filed under: Not a Journal., free, free shipping, holidays, usps | Leave a Comment| Posted by: Gavin
We always include free domestic Media Mail shipping for Small Beer Press orders but from NOW until December 20th we're going to upgrade that: all domestic book orders will be automatically upgraded to Priority Mail shipping. This only applies to US domestic orders as international prices have, as we all know, gone nuts in the last few years, sorry. See Weightless for excellent worldwide ebook prices.
Not sure what to order? How about some new new new books? We published all of these in 2014:
(We also did quite a few ebooks!)
As well as a chapbook and 2 issues of LCRW (these 3 always include free first class mail shipping):
Then, there are Ursula K. Le Guin's The Unreal and the Real: Selected Stories, which were really just made for holiday presents:

Translations:
& even more more fabulous books . . . all shipping free Priority (if only I could spell that) free until December 20th:
---
Mon 1 Dec 2014 - Filed under: Not a Journal., holiday, housekeeping, post office, shapping, shepping, shipping, shopping, shupping, usps | Leave a Comment| Posted by: Gavin
Here's our quick annual note that holiday mail dates are coming up fast. Also, our office will be closed from December 24 – January 1, 2015 and, based on previous years, it is unlikely we will ship over that period. (Of course, Weightless is always open.)
Here are the 2014 last order dates for Small Beer Press — which are almost the same as every other biz else in the USA. Dates for international shipping are here.
We ship all books media mail for free in the USA. But: Media Mail parcels are the last to go on trucks. If the truck is full, Media Mail does not go out until the next truck. And if that one's full, too, . . . you get the idea. So, if you'd like to guarantee pre-holiday arrival, please add on Priority Mail.
| Domestic Mail Class/Product | Cut Off Date |
| --- | --- |
| First Class Mail | Dec-20 |
| Priority Mail | Dec-20 |
| Priority Mail Express | Dec-23 |
The First Class and Priority Mail International Shipping deadlines are . . . tomorrow! Eek. We can still ship your books if you order today!
---