Mon 29 Oct 2012 - Filed under: Not a Journal., Hurricanes, To Read Pile | Leave a Comment| Posted by: Gavin
Here's a scary comparison pic on the WSJ of Hurricane Irene (2011, $15bn damage) and Hurricane Sandy (2012, flooding NYC and surrounds already; picture below from the NYT live update feed).
How big is Sandy? It's bigger than the Random Penguin merger. Boo merger! Wonder who HarperCollins will merge with now? They were thinking $1.6bn in cash for Penguin and you know how it is when you go shopping but they don't have the publisher you wanted in stock, might as well see who else is up for sale . . .
I love Penguin books and all the tat that they sell: we have the mugs and cards and tea towel and are quite happy to keep stacking the shelves with those old and new classics. And, they published Kelly's YA collection, Pretty Monsters. But! I also love the name Random House. It was (was? erk.) one of the best names for a publishing house. What's coming next? A cookbook? A collection of poetry? A science fiction novel? Yes to all of the above! And, one of their imprints published The Best of Lady Churchill's Rosebud Wristlet. RHP? Meh. And, only 1 letter away from RIP. (Hmm, that's a bit too much reading the bones, methinks.)
While Random Penguin is a publishing behemoth in the making (they'll be awaiting government approval: Obama says, "Hmm, maybe." Romney says, "Merger? Assets stripped, jobs outsourced, big dividend to stockholders? Do it!") they're fleas on the back of the other players in publishing, as someone tweeted today:
Interesting context RT @arhomberg Market value of Apple $567 billion, Google $221 billion, Amazon $108 billion, Random Penguin ~ $3 billion
Anyway.
Recommended reading for the next few days: Kim Stanley Robinson's Forty Signs of Rain wherein Washington DC is flooded and the politicians (and the taxed-but-not-represented locals) are the ones who have to deal with the Katrina-like events. I reviewed it tho those many years ago for BookPage:
There are flood warnings throughout (beginning with the Biblical reference in the title) but the blinkered D.C. politicians won't pay attention until the rising water is lapping at their doorways. Robinson skips between the domestic, scientific and political spheres without missing a beat and delivers a hot-topic page-turner that leaves the reader gasping and stranded at high tide, eager for the next book from this science fiction master.
Once you've read that you're going to want the sequel, Fifty Degrees Below, ("an intensely positive book, brimming with ideas and hope for the future real or imagined." Review), and the final one: Sixty Days and Counting. ("Every senator, especially the ones with presidential aspirations, should read Kim Stanley Robinson's Sixty Days and Counting." Review).
These books should be on the must-read list for all politicians, but then again I think Robinson's books should be on everyone's to-be-read stack.
Be safe.
---
Fri 26 Oct 2012 - Filed under: Not a Journal., Kathe Koja, post office, tracking is a must | 2 Comments| Posted by: Gavin
It's hard to imagine the disappointment of reader C.H. who ordered the new paperback edition of Under the Poppy and instead, well, read this:
Hi Small Beer Press-
I had ordered a paperback copy of Under the Poppy by Kathe Koja and received notification on October 19 that it had shipped, USPS Tracking #xxxxxxxxxxxxxxxxxxxxxxxxx.  I received the envelope today, but there the book was not inside the envelope. Instead there is a a booklet and several discs for Microsoft 98. Very confused, and then I noticed on one side of the package there is a USPS Rewrapped/Resealed packing tape. Obviously the package was tampered with some where along the order coming to my address. Is there anything that can be done to rectify this?
Thanks for your time,
C.H.
Suffice to say we quick smart dropped another copy of the book in the mails. With tracking of course. If there is someone out there looking for the Microsoft 98 discs, I can put you in touch with the person who has them!
---
Thu 25 Oct 2012 - Filed under: Not a Journal. | Leave a Comment| Posted by: Gavin
Just in time for the upcoming election, here's some nice stuff.
Yo, politicos, don't step on the immigrants! You were only born here, adult immigrants chose this country. Besides, apart from Native Americans, everyone's family here were immigrants at some point. And soon enough immigrants get legal status and we remember who was putting us down. So instead of that, let's play nice with one another and work together to, as Stephen Colbert puts it, Re-become the Greatness We Never Weren't!
---
Thu 25 Oct 2012 - Filed under: Not a Journal. | Leave a Comment| Posted by: Gavin
"Sofia Samatar has an expansive imagination, a poetic and elegant style, and she writes stories so rich, with characters so full of life, they haunt you long after the story ends. A real pleasure."
—Chris Abani, author of GraceLand and The Virgin of Flames
Absolutely!
Since Stranger  doesn't come out until next April, you can catch up with Sofia in the meantime on her blog where she answers 10 questions about Stranger in Olondria, writes about her experiences as a debut author at the debut author at the Heartland Fall Forum, and introduces her Weird Fiction Review essay on Mervyn Peake.
Sofia published a fabulous poem on Strange Horizons this summer, "Lost Letter" which starts:
we were going to start an artists' commune
we were going to start an avant-garde artists' commune
we were going to live on youth good looks and music
but you should go read it!
---
Wed 24 Oct 2012 - Filed under: Not a Journal., Lydia Millet | Leave a Comment| Posted by: Gavin
Loved the photos and the advantages/disadvantages listed with each of Lydia Millet's writing destinations:
"Fitness." . . . Advantage: Puffy armchair; fitness potential, chiefly latent. Disadvantage: Half-naked, hard-bodied individuals saying bad things; many have pink acrylic talons.
---
Tue 23 Oct 2012 - Filed under: Not a Journal., Brian Conn, LCRW | Leave a Comment| Posted by: Gavin
Fully ganked from Shelf Awareness this morning: fantastic, cheery news for a writer we love, Brian Conn has won the 2013 Bard Fiction Prize. How awesome is that? That is awesome. Ten years ago (well, probably eleven, given how slow we read submissions) we were thrilled to read his story "The Mushroom" and published it in LCRW #10. Five years later he sent us "The Postern Gate" and in it went to LCRW #21. Besides being a fascinating writer, Brian also co-edits Birkensnake, a journal you can either download for free or buy a lovely print edition of.
From Shelf Awareness:
Awards: Bard Winner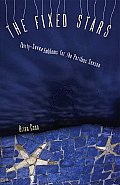 Brian Conn has won the 2013 Bard Fiction Prize, intended to support promising young fiction writers. The prize has a $30,000 cash award and appointment as writer in residence at Bard College for a semester.
Conn won for his debut novel, The Fixed Stars (Fiction Collective 2), published in 2010. The prize committee praised the science fiction book for "the remarkable way the weird, perplexing bleakness of the imagined society is firmly held in place by a narrative style at once bewildered and lucid–it has the air of a kind of deadpan tragedy, of the sort Kafka scared us with, and made us yearn for more. The Bard Fiction Prize has been anxious to celebrate innovation in the novel–and in Conn's The Fixed Stars we found a perfect match of inventive fable with disquietingly radical storytelling. The prose sparkles with unique images, and the narrative itself is wonderful, at times wondrous even, and a highly original formal work, full of life."
---
Tue 23 Oct 2012 - Filed under: Benjamin Parzybok, Not a Journal., Benjamin Parzybok, Julie Day, Michael J DeLuca, Podcastery, small beer podcast, The Coder | 1 Comment| Posted by: Julie
My podcastery life doesn't get much better than this. Two of my favorites in one audio track: Benjamin Parzybok and  Michael J. DeLuca. Benjamin Parzybok's story "The Coder" was first published in Lady Churchhill's Rosebud Wristlet No. 21. We bring it to you in audio for the first time. Not only that. Michael J. DeLuca makes another guest appearance on the Small Beer Podcast. Michael is more than a guest reader; he is a passionate advocate of "The Coder." He spent long hours with his laptop, software and microphone getting the digital track just right. I can't think of a better homage to this particular Parzybok story.
For those of you who follow such things, Episode No. 4 of our podcast features an excerpt of Ben's novel, Couch. In other words, we are returning to the scene of the Parzybok crime. Ben is currently finishing his second novel, Sherwood Nation. You can find out about Ben and all his various projects at his site, ideacog.net.
Episode 14: In which Michael J DeLuca read's Benjamin Parzybok's "The Coder."
Subscribe to the Small Beer podcast using  iTunes or the service of your choice:
---
Tue 23 Oct 2012 - Filed under: Not a Journal., audio books, Delia Sherman | Leave a Comment| Posted by: Gavin
All you need to do is leave a comment here—and there are only a few, so your chances are high!—on this interview with The Freedom Maze's narrator, Robin Miles.
Can't wait to hear this!
---
Mon 22 Oct 2012 - Filed under: Not a Journal., Benjamin Parzybok, Julie Day, Michael J DeLuca, Peter Dickinson | Leave a Comment| Posted by: Gavin
Monday: Publication day for our latest Big Mouth House title: Peter Dickinson's new collection, Earth and Air: Tales of Elemental Creatures. It's now available in hardcover, paperback, and ebook editions. The first story "Troll Blood" is also available in F&SF's September/October issue. Here's a short interview on F&SF about the story.
There are two strong reviews (from Faren Miller and Rich Horton) in the latest issue of Locus and Tom Shippey gave it a marvelous review in the Wall Street Journal:
"Mining folklore for ideas is routine in modern fantasy, but not many can add the surprising twists and novel logic that Peter Dickinson does. These are beautiful stories, deft, satisfying, unexpected. They deserve to become classics of the genre."
Tuesday:
A new podcast from a lovely triumverate, Julie Day, Michael J. DeLuca, and Benjamin Parzybok—which I am listening to right now, awesome! Michael reads Benjamin Parzybok's story "The Coder" from Lady Churchhill's Rosebud Wristlet No. 21. Come back tomorrow (or subscribe now) and you too can get your coding joy on, too.
The Humble Bundle ends. 77,000 people have partaken of the first ebook Humble Bundle so far. I think it's a pretty incredible thing: pay what you want for a baker's dozen of DRM-free ebooks. It's been hugely popular, especially internationally, and I can't wait to see 1) how it ends and 2) what the next one will be!
Thursday:
We send out 15 free copies of Elizabeth Hand's Errantry to the Goodreads giveaway winners.
Kij Johnson reads at 7 p.m. at the Big Tent at The Raven in Lawrence, Kansas.
Will there be more news and more goings on? Probably. Unless the debates fill us with such lethargy that we become slugs and end our days in a bowl of beer. Which, you know, is going to happen one way or the other.
---
Mon 22 Oct 2012 - Filed under: Not a Journal., Apple | 9 Comments| Posted by: Gavin
As noted before, I seem to be somewhat rough on my laptops: Kelly and I have twice bought new laptops (new white MacBooks sometimes in the 2000s, then used MacBook Pros in March 2011) at the same time and I have worn mine out first.*
So now I have a question for Mac laptop users (as I will be Time Machining my current laptop & software over to the new one). I am probably moving from a 15″ MBPro to a 13″ and would love to hear user's experiences with both the 13″ MacBook Pro and the 13″ MacBook Air. (I am tempted to buy the former with a steady-state drive.)
As I mentioned, I appear to be somewhat hard on my laptops—it goes to and from home with me and most of the press's work is done on it. At any given day I will have Mail, Firefox (which seems to be crashing the current laptop, so I may switch to Chrome), Safari, Word, InDesign, PhotoShop, Preview, QuickBooks, Cyberduck, and I don't know what else running so I would love to hear from people who are using their laptops for such things. Can the little laptops do these things or should I just go back to the 15″ (5.6 pounds/2.56 kg) monster?
Any help appreciated!
* There is a chance that I wear my laptops out for the same inherited reason I can't wear a wind-up watch. I was horrified as a kid when I go a watch for the first time from Santa (memory serves: it was a Sekonda!) and it stopped working within a few hours. There's nothing like the secret horror of thinking you've broken your big new present before lunch. I was hugely relieved to discover that my mum can't wear a wind-up, either. I had a few more watches as a kid, then carried a robot pocketwatch for a while and now with the ubiquity of phones I don't bother. I might be able to wear a modern, quartz watch, but I'm happy without one now. Besides, why give my "talent" with machinery more opportunity to express itself?
---
Mon 22 Oct 2012 - Filed under: Big Mouth House, Books, Peter Dickinson | Leave a Comment| Posted by: intern
October 2012 · 208pp · 9781618730589 · trade cloth · $17.95 | 9781618730381 · trade paper · $14.95 | 9781618730398 · ebook · $9.95
Tales of Elemental Creatures
A Junior Library Guild Selection
Wall Street Journal: The Best Fiction of 2012
"Much modern fantasy draws upon myth and folklore, but not many authors can enter wholly into the surprising and novel logic of myth. In this brilliant collection of stories, Peter Dickinson recasts Beowulf and Orpheus, investigates tales of earth-spirits, explains the footwear of Mercury and accounts for the survival of Athena's owls in Christian Byzantium. These beautiful stories, our reviewer believed, 'deserve to become classics of the genre.'"
"Enjoyable surprises await those who pick up this latest and last addition to the Tales of Elemental Creatures series. Peter Dickinson, working alone (he co-authored the first two collections, Water and Fire with wife Robin McKinley), once again proves his expertise in fantasy and short story writing…. The pleasure of reading a short story by this author stems from his complete control over the essentials of fiction writing…. A true delight, this engrossing collection will lead many readers back for second and third readings."
—Shelf Awareness
"Mining folklore for ideas is routine in modern fantasy, but not many can add the surprising twists and novel logic that Peter Dickinson does. These are beautiful stories, deft, satisfying, unexpected. They deserve to become classics of the genre."
—Tom Shippey, Wall Street Journal
Peter Dickinson has long been one of our favorite authors and we are very proud and happy to announce that we are publishing a new collection of stories by Dickinson—and we will go on from here to reprint many of his novels for both children and adults.
In this collection, you will find stories that range from the mythic to contemporary fantasy to science fiction. You will find a troll, gryphons, a beloved dog, the Land of the Dead, an owl, a minotaur, and a very alien Cat. Earth and Air is the third and final book in a trilogy of shared collections connected by the four classical elements. It follows previous volumes Water: Tales of Elemental Spirits and Fire: Tales of Elemental Spirits, written by both Peter Dickinson and Robin McKinley.
Ridiki is Steff's beloved dog, named after Eurydice, whom the poet Orpheus tried to bring back from the dead. When, like her namesake, Ridiki is bitten by a snake and dies, Steff decides that he too should journey to the Underworld to ask the King of the Land of the Dead for his dog back.
Mari is the seventh child of a family in which troll blood still runs. When her husband goes missing in a Scottish loch, she must draw upon the power of her blood to rescue him. Sophie, a young girl, fashions a witch's broomstick out of an ash sapling, and gets more than she bargained for. An escaped slave, Varro, must kill a gryphon, in order to survive. A boy named Yanni allies himself with an owl and a goddess in order to fight an ancient evil. A group of mind-bonded space travelers must face an unknown threat and solve the murder of a companion before time runs out.
All of these stories are about, in one way or another, the contrary and magical pull of two elements, Earth and Air. Each story showcases the manifold talents of a master storyteller and craftsman who has twice won the Carnegie Medal and the Whitbread Award, as well as the Guardian Children's Fiction Prize.
A short interview on F&SF about "Troll Blood."
Reviews
"I particularly enjoyed "Ridiki", a version of the Eurydice story substituting a boy's beloved dog Ridiki for Eurydice, and "Wizand", which cleverly portrays the unusual lifecycle of the wizand, which confers power on witches, including, in this story, a 20th-century girl named Sophie. Most intriguing, perhaps, is the final story, "The Fifth Element", which doesn't as obviously deal with an "elemental creature" as the other stories. Instead, it's an odd science fiction horror story, that reminded me of Philip K. Dick's first published story, "Beyond Lies the Wub", and Robert Sheckley's "Specialist", in telling of the multispecies crew of a sort of tramp starship, and what happens when their "ship's Cat" dies."
—Rich Horton, Locus
The prevailing spirit of Earth and Air seems to be Mercury, the sardonic trickster. Read it with your mind open, senses alert… and prepare for a marvelously bumpy ride.
–Faren Miller, Locus
"Dickinson completes the series of "elemental" tales he began with his wife Robin McKinley (Water, rev. 7/02; Fire, rev. 11/09). Though links to the theme can be tenuous, these six new stories are provocative in both variety and ideas. . . .and with Dickinson's usual command of imaginative imagery and beautifully tooled language, this is a fitting capstone to the series."
—Horn Book
"The prevailing tone of all six is somewhat dark, even saturnine, though not without flashes of hope. In content and style, they are sophisticated and challenging to the extent that the volume might have been published as an adult book. Certainly it has strong crossover appeal. Older teens and Dickinson fans of all ages will find the stories rewarding despite the investment of effort in the reading experience."
—Booklist
"Noted fantasist Dickinson concludes the cycle of elemental stories he began with Robin McKinley in Fire (BCCB 11/09) and Water (BCCB 7/02) in a solo outing with tales of earth and air spirits. Aside from the sci-fi influenced final story, "The Fifth Element," the five preceding tales evoke an old-world flavor of magic, incorporating pieces of Greek mythology and European folklore, sometimes placing archetypal beings in the modern world of cars covered by One Sure Insurance and email. Appropriately, the two tales focusing on earth creatures, "Troll Blood" and "Wizand" (yes, that is the right spelling), are characterized by densely loaded prose and deal with themes of love, lust, and possession. Without McKinley's more adolescent-focused contributions, the stories lean more toward a new adult audience, though the two animal-centered stories, "Ridiki" and "Scops," will appeal to pet-friendly readers, particularly dog lovers. These stories are nonetheless thoughtful and provocative, and they will find an audience among Dickinson's usual fans."
—The Bulletin of the Center for Children's Books
"This is ultimately a wonderfully hopeful work, with glimpses at some of the best of human nature: compassion, love, a sense of right and fairness, and a correspondingly humane response from the supernatural powers."
—School Library Journal
"These unusual, memorable tales from a much-admired writer should appeal both to teens and Dickinson's adult fans."
—Publishers Weekly
"Strange, sometimes beautiful tales."
—Kirkus Reviews
"They are beautifully told and move so effortlessly that I was startled to discover I'd read the book in one sitting."
—Don D'Ammassa
Reviews of "Troll Blood"
"Another story which will stay with me is Peter Dickinson's "Troll Blood." Mari is a young researcher of Old Norse, with a curious family history. She develops a friendship with her professor, marries the love of her life, and through these relationships she explores her ancestral connections. This is a heart-warming fantasy story of love, trust and honour, held together by lush, sophisticated prose. My one criticism is it jumps about geographically, making is a bit hard to follow at times, but overall this is a beautiful story."
—Barbara Melville, Tangent
"If some crafty Tilton-hunter were setting a snare, there could be no better bait than a piece like this. Old manuscripts. Old Norse. Beowulf. Even for those readers not so predisposed to love manuscript neep, the story of the troll and the bargain works well, for a story of a troll. I'm not quite so smitten by the biology and the verse, but it's still another win for this issue.
—Lois Tilton, Locus
Table of Contents
Foreword
Troll Blood
Ridiki
Wizand
Talaria
Scops
The Fifth Element
Praise for Water: Tales of Elemental Spirits
World Fantasy Award finalist
"There is plenty here to excite, enthrall, and move even the pickiest readers."—School Library Journal
"… a collection of enchanting tales."—Publishers Weekly
Praise for Fire: Tales of Elemental Spirits
"This collection of beautifully crafted tales will find a warm welcome."—School Library Journal
"Dickinson's offerings are notable for their sophisticated magical thinking and subtlety of expression."—The Horn Book
"Dickinson's stories are told with a storyteller's cadence."—Booklist
"This collection … offers something for every fantasy fan."—Library Media Connection
---
Fri 19 Oct 2012 - Filed under: Not a Journal., Elizabeth Hand | 3 Comments| Posted by: Gavin
Here we go again, not back in the country two days and here we go again giving away books! And, we'll be giving some away on LibraryThing next month. All in the name of getting the books out there. These are physical books, so we're only sending them to the US & Canada, sorry international readers—but we send out free ebooks through LibraryThing, sometimes, too. The post office here has killed sea mail, so mailing 1 book costs $17, just for the mail. Eek!
We are having quite the month: Peter Dickinson's new collection, Earth and Air, is about to be released, Errantry is about to ship out(!), and we are promised that the two huge Ursula K. Le Guin volumes of Selected Stories are about to ship from the printer.
All of which is to say: this is fun!
---
Fri 19 Oct 2012 - Filed under: Not a Journal., DRM-free, ebooks, Kelly Link | Leave a Comment| Posted by: Gavin
Now with 5 extra books!
Please welcome the debut of a new kind of offering: the Humble eBook Bundle!
Here's a brief primer on this sensational deal: for two weeks, you can pay whatever you want to get these six digital, DRM-free books: Pirate Cinema, Pump Six and Other Stories, Zoo City, Invasion: The Secret World Chronicle, Stranger Things Happen, and Magic for Beginners. If you choose to pay more than the average, you will also receive Old Man's War and graphic novel Signal to Noise!
This is the first Humble ebook offering and is only available for two weeks,
so head over to the site and pick up your Humble eBook Bundle right now!
---
Thu 18 Oct 2012 - Filed under: Not a Journal., Kij Johnson | Leave a Comment| Posted by: Gavin
Back. Not awake. Catching up slowly. Just read the great Locus interview with Kij Johnson:
Excerpts from the interview:
''My mom was a school librarian, so she would bring home whatever books came in – on a Friday, she'd bring home a huge armload of books and hand them to my brother and me. We would read them all over the weekend, and then we'd tell her the ones we liked and some reasons why we liked them. My parents read everything. I had no interest at all in being a writer, but I come from a publishing family: my grandfather was a big-deal publisher of agriculture magazines, and my grandparents and parents were editors and copyeditors. I got my undergraduate degree from St. Olaf College, in an alternative program based somewhat on the Oxford tutorial system. My degree was called 'A Cultural History of England to 1066,' and it was awesome. (I really did get drunk and recite Anglo-Saxon at parties!) I studied Latin and Old Norse and a bunch of other stuff, even though I'm not especially good with languages. What it was good for was teaching me how to research. Oh my God, I can research like a motherfucker."
ETA: Added a reading at the Raven and another starred review!
10/25  7 p.m. The Big Tent at The Raven, 6 East 7th St., Lawrence, KS, 66044
11/24  1 p.m. Uncle Hugo's Books, 2864 Chicago Avenue South, Minneapolis MN 55407
"[The] stories are original, engaging, and hard to put down. . . . Johnson has a rare gift for pulling readers directly into the heart of a story and capturing their attention completely. Those who enjoy a touch of the other in their reading will love this collection."
—Library Journal (starred review)
---
Thu 11 Oct 2012 - Filed under: Not a Journal., Kelly Link | Leave a Comment| Posted by: Gavin
I am guessing that by now you've heard about the new ebook Humble Bundle which contains the full DRM-free ebooks of Kelly's first two books, yes? I'm going to put up a sticky post with the HB counter on so on that will be nice and obvious for the next two weeks.
If you don't know what I am on about, below the cut I have cut-n-pasted the intro from their blog. Basically you can pay what you want for a rather awesome ebook bundle. The monies get split between the authors, the charities, and the Humble Bundle people. If you pay more than the average (currently $12.43 and which, interestingly, has risen over the last two days) you get two extra books. The HB people usually do ebooks, although they did a cool music one earlier this year which I bought for the OK GO extras—addicted to those videos. Cory Doctorow put the ebook edition together and I think tapped a bunch of people who have released their books under Creative Commons licenses and/or as DRM-free books. (There being really no point in buying DRM'd books if you ever expect to read them again.) It really is the simplest, neat, and lovely idea and it is awesome to have Kelly's books involved.
---
Sun 7 Oct 2012 - Filed under: Not a Journal., Joan Aiken, Kij Johnson, Sofia Samatar, Ursula K. Le Guin | 1 Comment| Posted by: Gavin
We will have a fun announcement on Tuesday, October 9th. Come back for it!
We're busy falling in love with the people and city of Uppsala, Sweden, at Swecon/Kontrast. The food here is as great as promised, although I do not think we will eat better than the homemade (for 21 people!) meal that Daniel ______ (last name TK!) slaved over for days. Ok, while naps are being had by part of our party, here are a few upcoming readings and so on.
If you're in North Carolina (or, you know, have a small plane can fly there—or, better, have a friend with a tandem and can bike there!) on Tuesday night, don't miss rising star Kij Johnson's appearance at Quail Ridge Books in Raleigh. (Tues., Oct. 9th, 7:30 PM)
Also coming up soon, Ursula K. Le Guin will be doing a Clarion West fundraiser event in Seattle. I'd go if I were there, dammit.
Join Ursula K. Le Guin Saturday evening, October 13, as she helps us kick off our upcoming 30th Anniversary Year. From 7:30 to 9:30 p.m. we'll celebrate Clarion West's past record of excellence and reflect on our future growth at the Uptown Hideaway, 819 5th Ave N., in Seattle's Queen Anne neighborhood. Attendance is limited to 100 people. All proceeds benefit Clarion West.
October 26th there's the Joan Aiken celebration in NYC which we've alluded to before.
Into November: between the 7th & 10th, Sofia Samatar, whose fabulous debut novel A Stranger in Olondria we're publishing in hardcover/paperback/ebook in April 2013, will be at the Wisconsin Book Festival. We were there a few years ago and remember it fondly. Any excuse to stay in Madison! You can download a chunk of the novel here.
---
Thu 4 Oct 2012 - Filed under: Not a Journal., Joan Aiken | Leave a Comment| Posted by: Gavin
Joan Aiken's daughter Lizza has a lovely essay on the British Council website, "Voices: The Magical Mysteries of Children's Literature," where she talked about her transatlantic roots (Joan Aiken was US poet Conrad Aiken's daughter) and the culture shock that reverbrated through her when she crossed the Atlantic as a child. I love this part:
"On our next trip over the Atlantic we visited the wonderful island of Nantucket, and Joan got the idea to write her own version of Moby Dick, in another of the Wolves Chronicles called Nightbirds on Nantucket. Here her intrepid English cockney heroine Dido Twite wakes up on a whaling ship in hot pursuit of a pink whale and lands on this mysterious American island where not only the language but the customs are strange. Within minutes poor Dido is scrubbed with a bath brick, doused with senna and sassafras, and buttoned into brown calico! Interestingly, this book was possibly more successful back in England where these New England customs had long since died out."
We're talking to Lizza about published another Joan Aiken collection (yay!) and in the meantime if you are in Cheltenham on October 13th of New York City on October 26th I hope you can make it to the events celebrating the 50th Anniversary of The Wolves of Willoughby Chase.
---
Wed 3 Oct 2012 - Filed under: Not a Journal., Literary Beer | Leave a Comment| Posted by: Michael
I have finally upgraded to CO2 kegging my homebrew after seven years of doing without. Seven years of other homebrewers hiding amusement behind the bottoms of their imperial pint glasses. Seven years of worry and hardship! Did I use enough priming sugar? Did I clean those bottles well enough? Ok, it wasn't that much hardship. I still got to drink good beer. But after clawing my way up the initial learning curve (and forking out the startup cash), keg beer already promises to be a huge leap forward in ease, simplicity and quality.
The internet was less helpful on the matter than I expected–a lot of overviews, a lot of filler, not enough detail. Though pretty much every single post I came across assured me I was soon to be "the envy of all your friends". The most useful resources I came across were the brief but succinct kegging appendix in good old Papazian, the single sheet of instructions that came with the CO2 regulator, and the school of hard knocks.
While I sit back awaiting the fame that must surely accompany maturation, here, for the next person who goes looking, are the details.
---
Mon 1 Oct 2012 - Filed under: Not a Journal., Cons, Kelly Link, travel | 2 Comments| Posted by: Gavin
Tomorrow we're off to Uppsala in Sweden to Kontrast where Kelly's one of the guests of honor along with Joe Abercrombie and Peter Watts. Can't wait! Kelly's collection, Pretty Monsters, has just come out there (in two volumes, sort of the same way it was done in Australia) and we are going to get to meet her translator, Ia Lind, as well as the lovely folks at X Publishing . . . and then there is the con: so far, so good on that front. They've been wonderfully communicative and helpful with our odd requests (beer! chocolate! carseats!). Besides the Glasgow Worldcon in 2005 it will be our first Eurocon.
You can check out programming here and I've pasted our schedule below. I'm mostly on childcare but I do get to talk about the Death of Science Fiction (ok, "Science fiction and the future") on Saturday. Ideas for that panel are most welcome! Kelly will probably do a workshop (always her first love), too.
After Sweden we're going to visit family in Den Haag (yay!) so we will be mostly offline for a bit. Although that doesn't ever really work anymore, does it?
KELLY LINK
Friday
19:00 Short opening ceremony followed by signing
Saturday
13:00 The short story and the ideas panel
17:00 Writing and research panel
19:00 What has steampunk got to say about us? panel
Sunday
13:00 GoH interview
16:00 Closing ceremony
GAVIN J. GRANT
Saturday
11:00 Science fiction and the future
---